Gear
Published February 1, 2023
A Dozen Cousins Brings Wakanda to Your Kitchen with 'Black Panther'-Inspired Seasoning Sauces
Additionally, the packaging features characters from the film and includes a limited edition "vibranium" spoon.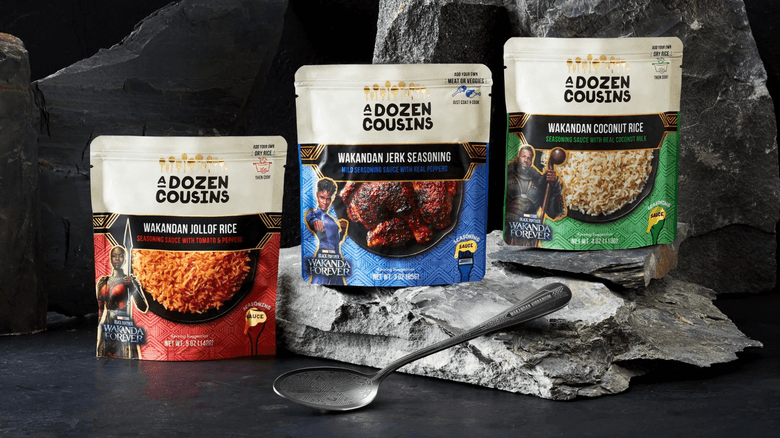 In celebration of Black History Month, we're proud to shine a spotlight on Black-owned businesses and licensees that have produced products inspired by Marvel Studios' Black Panther: Wakanda Forever. This week, we'respotlighting A Dozen Cousins, a natural food brand that produces ready-to-eat products influenced by traditional Creole, Caribbean and Latin American recipes to celebrate culture and inspire healthier living.
In creating the Wakanda-inspired seasoning sauces, founder and CEO Ibraheem Basir set his sights on the most beloved rice dishes and entrees across the African diaspora to produce the co-branded Jollof Rice, Jerk Chicken and Coconut Rice packages. "Jollof was a pretty easy first choice because of how iconic it is within West African cuisine," Ibraheem explained. "Likewise, it is hard to talk about Caribbean food without thinking of Jerk chicken, [and] coconut rice was a great dish to round out the collection because it serves as something of a bridge between these two regions."
The packaging features characters from the film and includes a limited edition "vibranium" spoon, which is inspired by the rare and powerful metal native to the fictional nation of Wakanda.
A Dozen Cousins' holistic commitment to culture and diversity helps set them apart from most natural food brands. "One hundred percent of our team comes from a minority or multi-ethnic background," Ibraheem shared. "And wherever possible, we work with diverse influencers, contractors and business partners."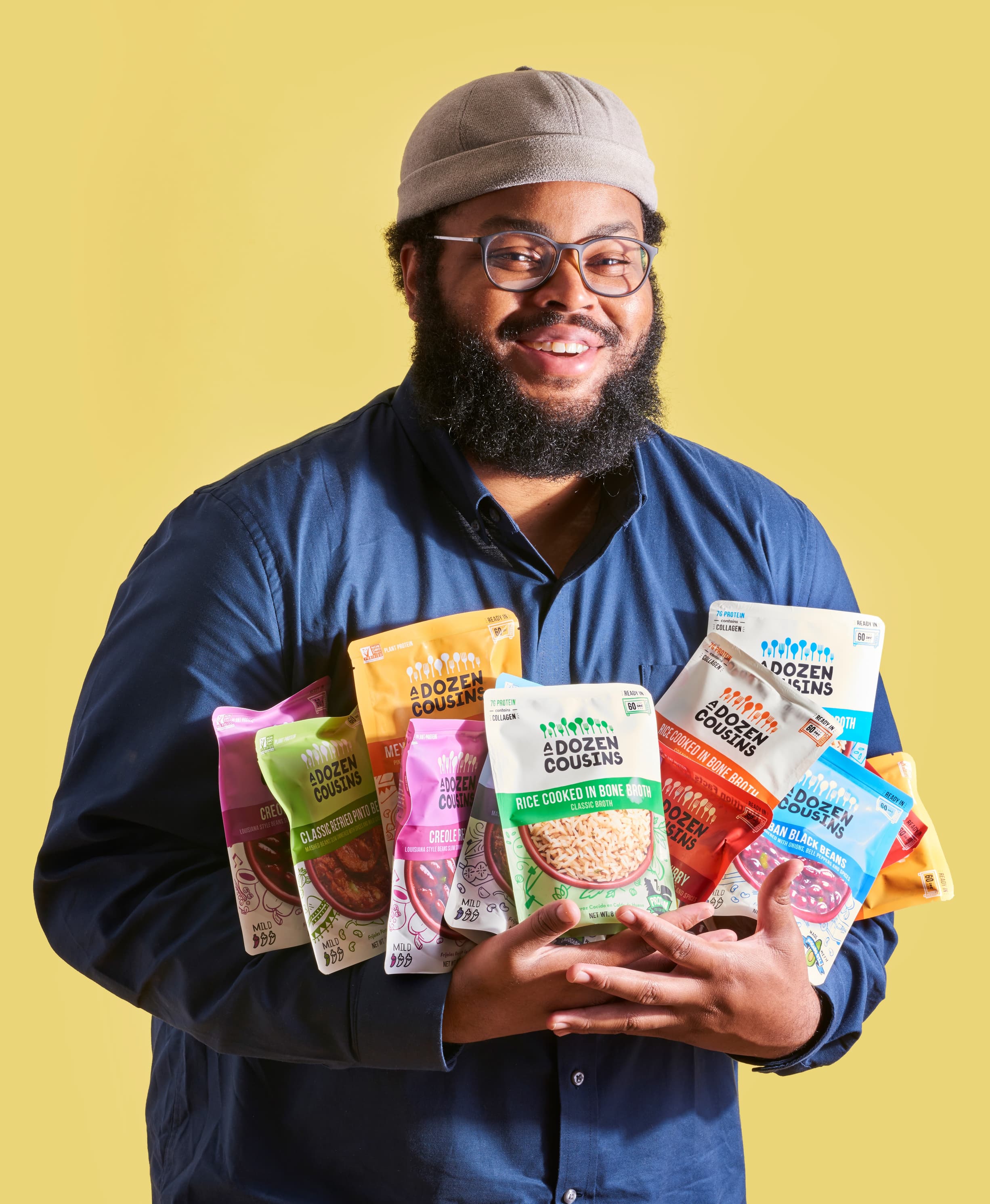 One of the core themes from the Black Panther films that continues to inspire Ibraheem and his team is the idea that people of the African diaspora are connected in a meaningful way, no matter where they live. Each package contains  the real-world origins of the respective dish or seasoning and the impact it has had on modern food globally.
"To this day, viewing Black Panther in theaters in 2018 is probably one of the most joyful cinematic experiences I have ever had." – Ibraheem Basir
When Ibraheem's daughter was born, he had 11 nieces and nephews. He chose the name "A Dozen Cousins" to celebrate his family and the great meals they enjoy together. "We fundamentally believe that nobody should have to choose between eating healthy, high-quality foods and enjoying the dishes that connect them to their heritage."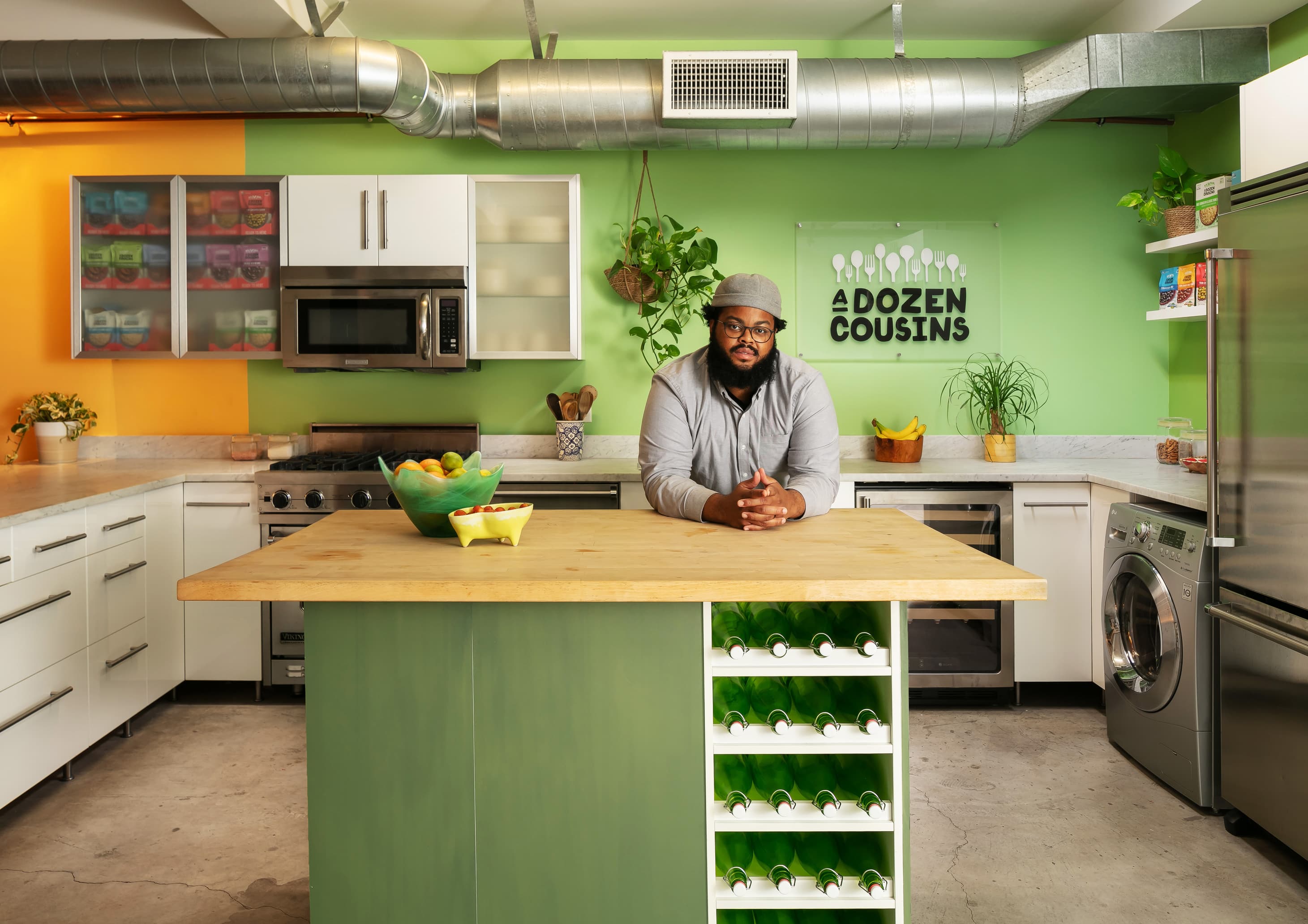 The Hype Box
Can't-miss news and updates from across the Marvel Universe!