Gear
Published May 6, 2019
All Ages Marvel Studios' 'Avengers: Endgame' Toys From Hasbro
Hasbro unveils even more incredible "Avengers: Endgame" goodiesfor fans of all ages!
Now that the world has had time to properly process every epic moment of Marvel Studios' "Avengers: Endgame," Hasbro presents a new batch of toys based on the film that celebrate some of the awesome moments from the climactic Marvel Studios film. If you haven't seen the movie, though, you might want to do that before sitting in awe of these toys! Check out all the toys in the gallery below!
The series of 6-inch figures for anyone 4 years and older will grow to include the likes of Black Panther, a Chitauri, Iron Spider, Captain America and an Ant-Man with an accessory that recreates the shrinking effect from the movies! A 2-pack featuring Iron Man and Rescue will also hit stores. All of these bow in the spring. The single figures will cost around $9.99 and the 2-pack $19.99.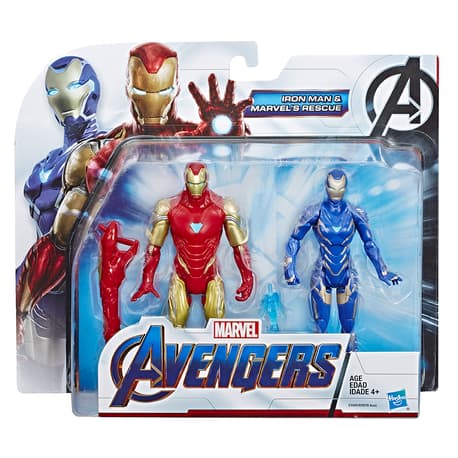 One more 6-incher will hit in the fall, a deluxe Hulk with the new Infinity Gauntlet put together by the Avengers in the film! Not only does the figure reflect the Bruce Banner-Hulk combination, but also the suit seen in the movie. Plus, the removable Gauntlet means that any character can pick it up and either wield it or try to get it to safety! This toy will run around $12.99.
For an even bigger play experience, Hasbro offers the 12-inch Titan Heroes Series of figures! Also good for the 4-and-up crowd and shipping in the spring, the line-up includes Valkyrie, Rocket, Star-Lord and Iron Spider! Though it's not included in these packages, if you have the Titan Hero Power FX launcher, you can attach it for dialog and sound effects pertinent to that individual! These figures will run around $9.99.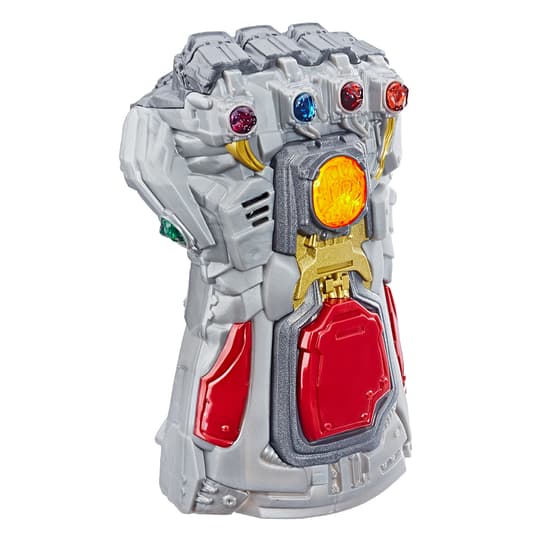 Finally, to achieve all the power in the universe this summer -- or at least pretend to -- dig the Electronic Fist role play item. Tricked out with representations of the Infinity Stones, this glove glows when you press the center stone and also projects sounds from the movie! The only downside? It's made to fit most kid hands, so try it on at your own discretion grown-ups!
Check your major retails both physical and digital for all of these excellent offerings!
The Hype Box
Can't-miss news and updates from across the Marvel Universe!