Gear
Published August 29, 2019
Marvel Action Figures Through the Decades
Take a tour of some of the greatest action figures that spring from the House of Ideas hallowed halls!

Over the years, action figures have gone from kid's stuff to a grown-up pursuit, much like comics themselves. In addition to the collecting aspect of acquiring toys, many fans appreciate the ability to display their favorite characters in all three glorious dimensions.
Fans had to wait over ten years between the introduction of the Marvel Universe in the early 1960s and the first action figures inspired by the comics. However, with just a few gaps here and there, there have been new pieces to acquire ever since.
As the collectible industry grew, the quality of the figures themselves increased. Action figures also paved the way for model kits, statues, and replicas of all shapes and sizes. Here are some highlights of the history of Marvel action figures that spanned five decades!
MEGO's World's Greatest Super Heroes
In 1972 Marvel fans finally got the action figure line they'd been waiting for when MEGO unleashed World's Greatest Super Heroes. This line of eight-inch tall, doll-esque figures featured characters from other companies, but most importantly the likes of Spider-Man, Hulk, Captain America, Falcon, Green Goblin, Mr. Fantastic, Human Torch, Invisible Girl, Thing, Lizard, Iron Man, and Thor. Unfortunately, the company went out of business a decade later, but fans wouldn't have to wait long for more mighty Marvel toys!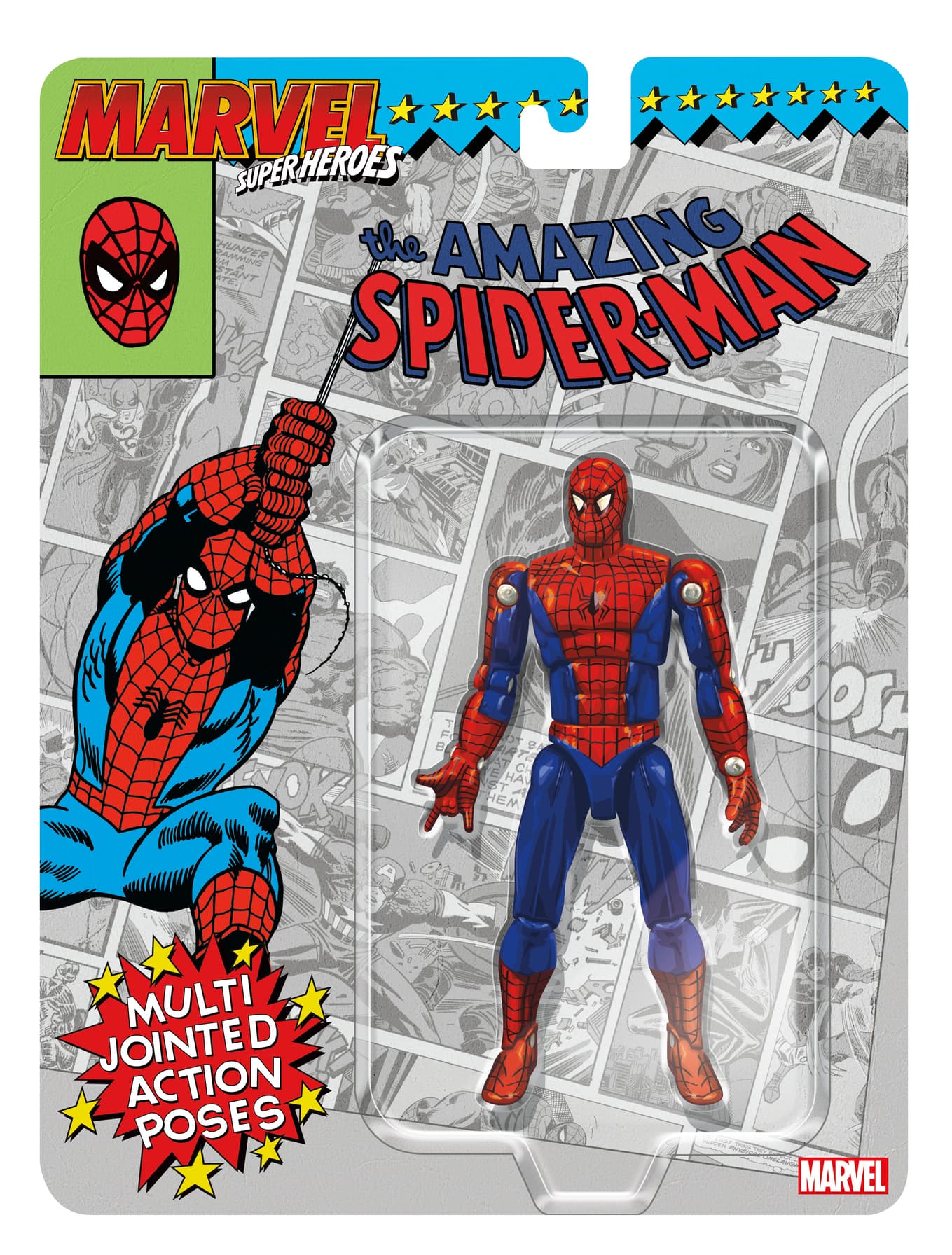 Secret Wars
In the 1980s, cartoons and toy lines would often team with a comic company to create a tie-in. With 1984's MARVEL SUPER HEROES SECRET WARS, the comic company took a page from that playbook and set up the Secret Wars toy line at Mattel. In addition to two different series of 4.5-inch action figures that came with a lenticular shield, this line expanded the world by offering playsets, motorcycles, gliders, helicopters, and the iconic Doom Roller. Doctor Doom, Dr. Octopus, Kang, Magneto, Wolverine, Hobgoblin, Daredevil, Baron Zemo, and Black Costume Spider-Man all made their action figure debut in this retro classic line.
Marvel Super Heroes
By the 1990s, the Marvel toy license would shift over to Kenner, which led to the creation of the Marvel Super Heroes series that kicked off the decade. Characters likes Spider-Man, Captain America, Hulk, Doctor Doom, Daredevil, Punisher, Dr. Octopus, Silver Surfer, Iron Man, Thor, Green Goblin, Venom, Annihilus, Deathlok, Invisible Woman, Human Torch, Mr. Fantastic, Thing, and U.S. Agent made the cut this time around. These figures also came with action features and accessories that more accurately reflected the characters' powers as seen on the page. The first Punisher toy even came with cap-firing guns! Toy Biz also expanded into other realms with talking figures, 12-inchers, playsets, and vehicles.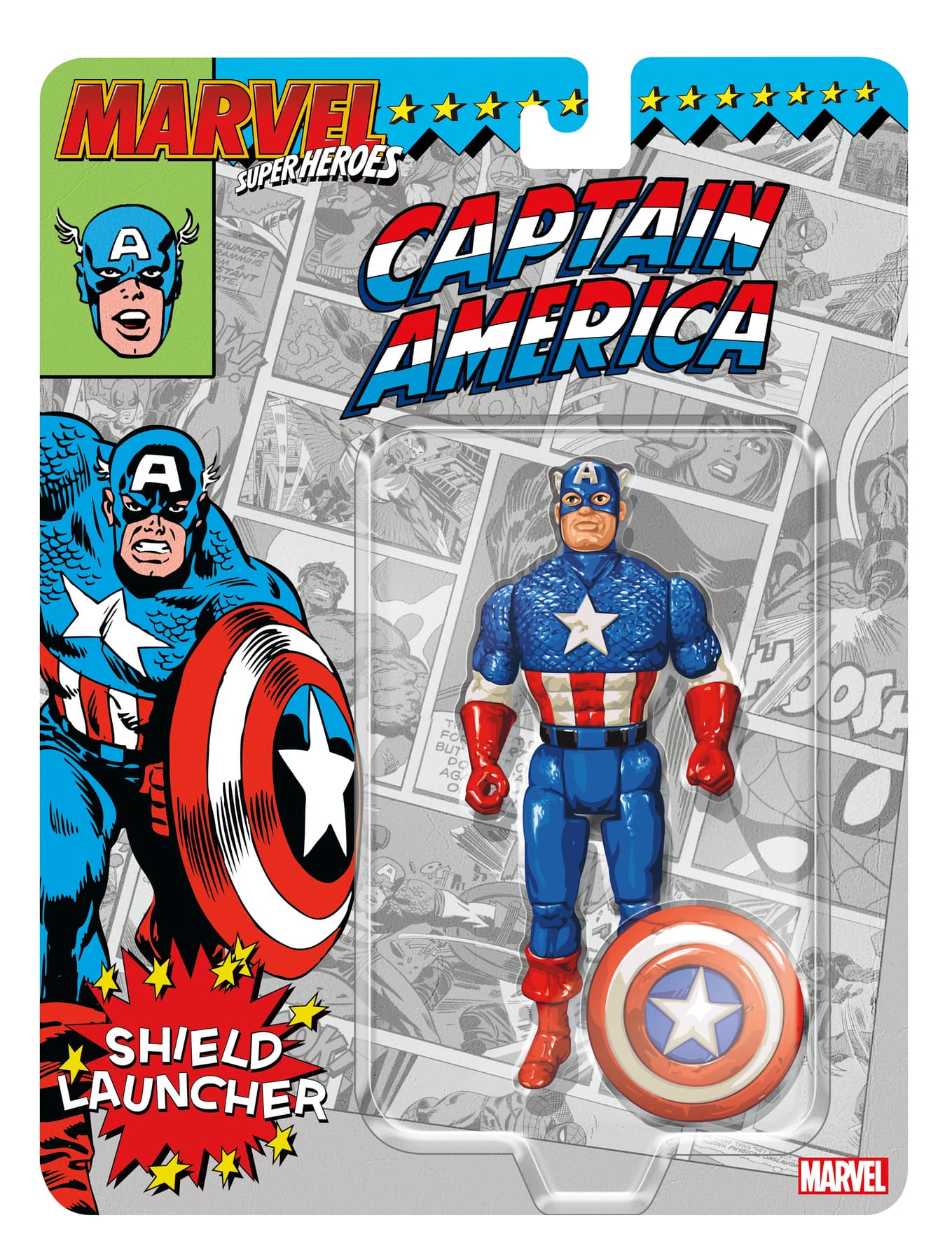 The Toy Biz Expansion
In addition to an expanding toy presence through Toy Biz in the '90s, Marvel also increased their visibility on the small screen with a number of beloved and successful cartoons. The X-Men, Spider-Man, the Fantastic Four, Iron Man, the Hulk, the Silver Surfer, and the Avengers all had shows and figures to go with them. Those series' came packed with heroes and villains from those shows, but also related ones from the comics. These proved successful enough to dedicate entire waves to comic-specific groups ranging from the symbiotes and Generation X to X-Men 2099, Ghost Rider, and criminals locked up in the super prison known as the Vault. Some lasted longer than others, but they all provided fans with five-inch reproductions of some of their favorites.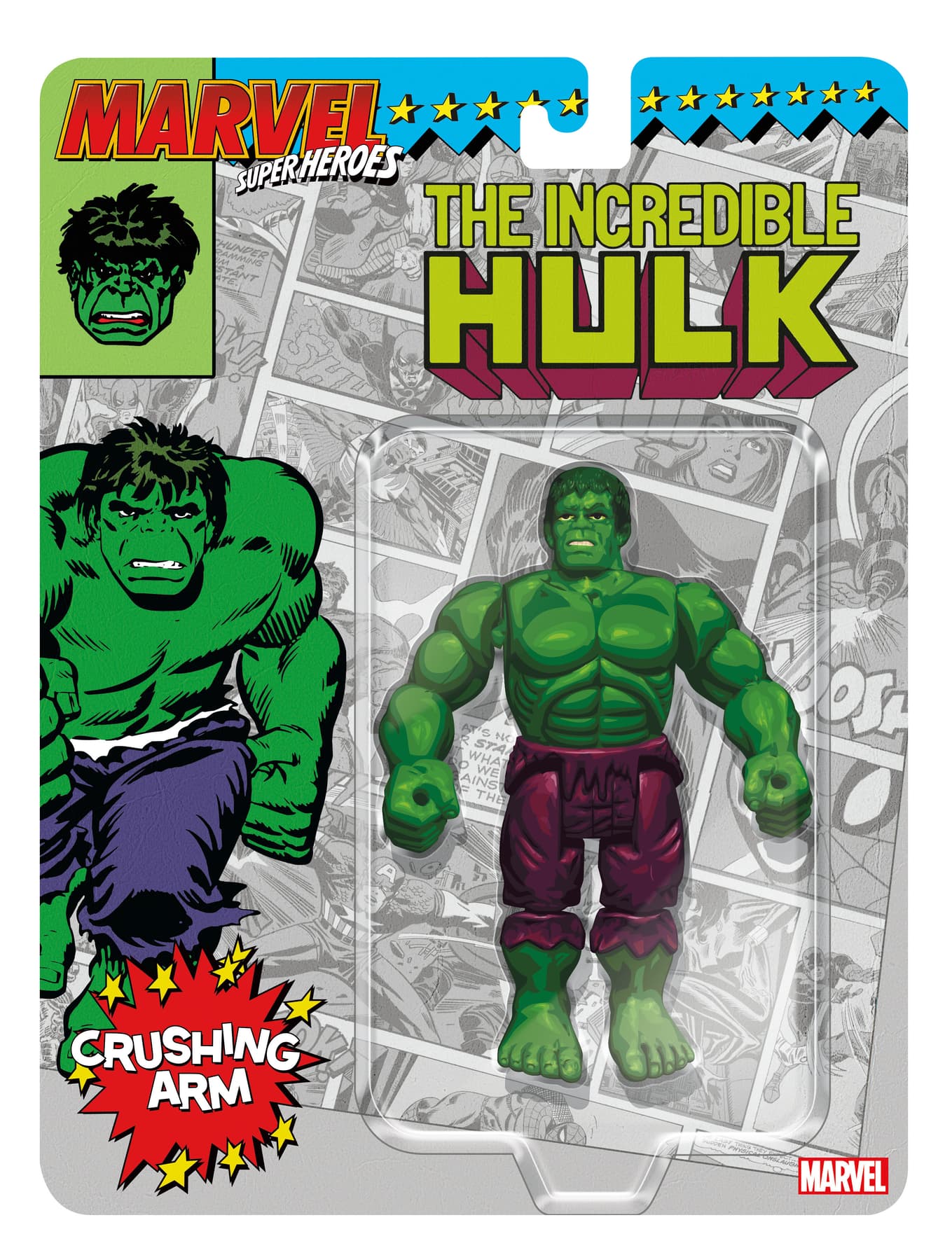 Marvel Legends (Toy Biz)
The '90s didn't just see an expansion in the kinds of characters given the plastic treatment, but the collector-oriented detail that went into them. Toy Biz picked up on that trend and introduced Marvel Legends in 2002. Throughout the first 15 waves of this line, the Biz totally upgraded their methodology by creating comic-accurate, six-inch masterpieces that reflected the detail comic readers had come to know and love from their books. A mix of classic representations mixed with then-current new looks, and even some movie-based likenesses, made this a must-collect idea – then Toy Biz introduced the now commonplace Build-a-Figure component! Starting with Series 9, each figure came packed with a part of a larger toy that you would piece together after collecting them all. Appropriately, the first one was the devourer of worlds himself, Galactus.
Hasbro
With the 2000s in full swing, Marvel made a new deal to have their action figures produced through toy giant Hasbro that continues to this day. Marvel Legends made the transition to the new company in 2007, keeping the name and the Build-a-Figure concept. Over the years, Hasbro has designed waves around both comic and film properties — Marvel Studios' Iron Man blew minds and created the Marvel Cinematic Universe just a year later in 2008. This partnership has led to a line of figures that includes the stalwarts we all know and love, but also deep-dive favorites. Hasbro has also expanded the Marvel toy world by offering 3.75-inch figures, larger offerings, and just about everything in between with plenty of toys aimed at younger fans as well as collectors. The company even set up HasbroPulse.com which allows the direct purchase of general and exclusive items.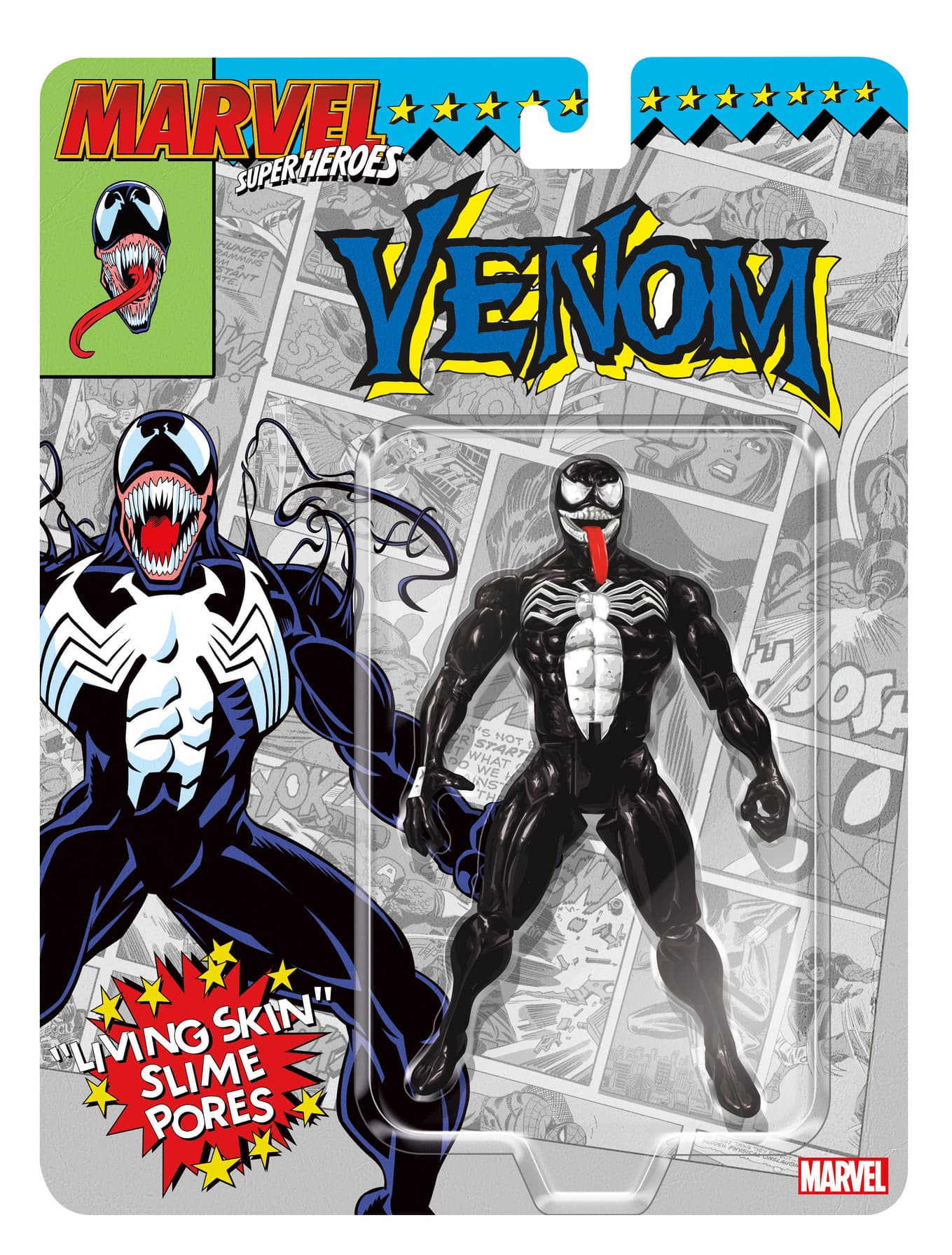 Diamond Select Toys and More
These days, it feels nearly impossible to keep track of every company making delightful Marvel collectibles. Diamond Select Toys has been producing a spectrum of wonderful toys ranging from the two-inch Minimates to the highly detailed Marvel Select line that often focuses on era-specific looks ranging from classic to surprisingly recent. Meanwhile, NECA's 1/4 scale figures continue bringing these characters to life while Funko could fill a small country with its various Pops, Pop Candies, Mystery Minis, and more!
Truly an international affair, the Hong Kong-based Hot Toys has been making shockingly accurate versions of Marvel's screen and comic stars for years. Japanese imports from the likes of Bandai can also be found through Bluefin Tamashii Nations.
 
Getting all the coolest Marvel action figures has really become an international effort! Stay tuned to Marvel.com for the latest Marvel toys and gear making their way to your shelves!
For more about Marvel's 80th Anniversary, visit Marvel.com/marvel80.
The Hype Box
Can't-miss news and updates from across the Marvel Universe!