Gear
Published October 2, 2019
More Marvel Merch Exclusively Available at New York Comic Con 2019
There's even more Marvel merch at NYCC 2019 -- see where you can find it!
New York Comic Con 2019 continues to be a massive Marvel tradition, and fans can expect even more exclusive Marvel merch! In addition to convention-exclusive line of apparel, comic book variants, and collectible pins that will be available at the Marvel Booth (#1354), other booths will also have a variety of art, posters, collectibles, and more for fans of every stripe. Have a look below at just a sampling of what Marvel will have to offer at NYCC 2019!
Art by Alex Ross (Booth #2036)
Marvelocity: Heroes and Foes Limited Edition Signed Lithograph
This dynamic image is a compilation of illustrations from the long-awaited Marvel Comics retrospective art book Marvelocity by Alex Ross and writer Chip Kidd. Included in the book are more than 50 never-been-published sketches, paintings, photographs, working models, preparatory art, and a 14-panel portfolio gallery of Marvel's most beloved characters! With each depiction Ross brings the Marvel Universe to life like never before and offers up a triumphant celebration of these iconic characters: Spider-Man, Iron Man, Captain America, Black Panther, the Avengers, Doctor Strange, Ms. Marvel, Guardians of the Galaxy, X-Men, and more!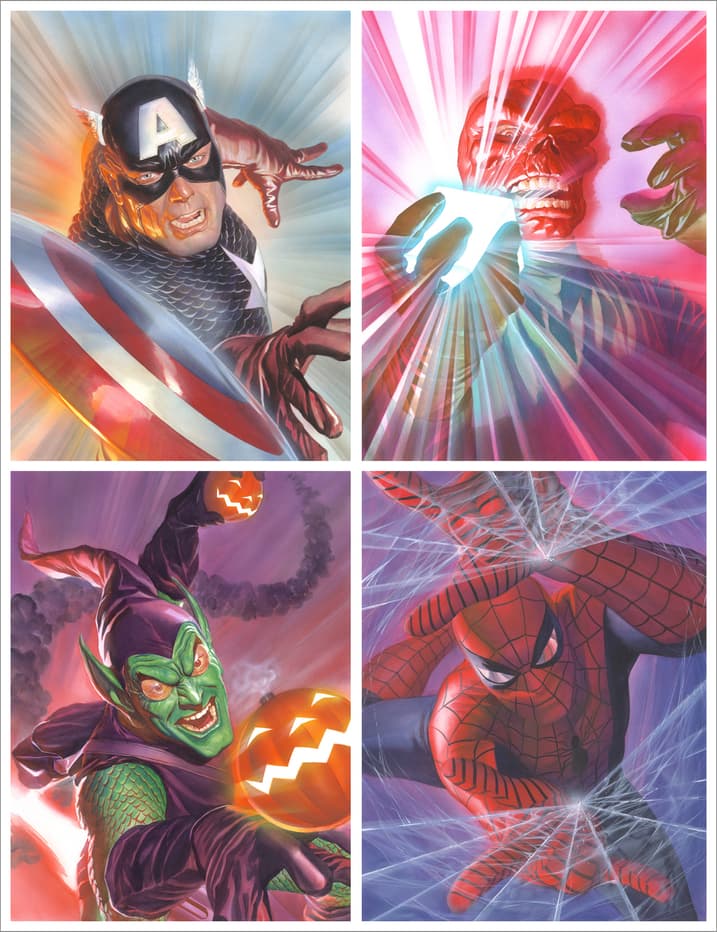 "Assemble" Limited Edition Signed Lithograph
"Assemble" is a dynamic illustration by Alex Ross celebrating the Avengers! The Avengers' iconic rallying cry, "Avengers Assemble!" was first shouted by Thor in AVENGERS #10. Included in this powerful Ross depiction are many original members – Black Panther, Hawkeye, Captain America, Iron Man, Wasp, Thor, Scarlet Witch, the Vision and Giant Man.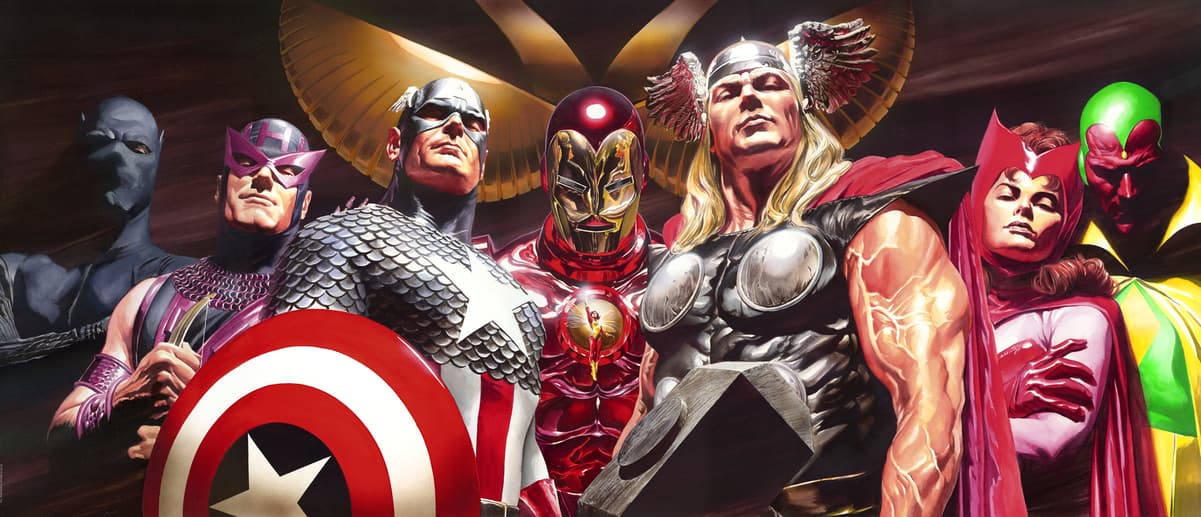 "Visions: Captain America" Limited Edition Matted Lithograph (Unsigned) 
"Visions: Captain America" is an illustration by Alex Ross created as an alternate cover of the comic CAPTAIN AMERICA #34. Dynamically rendered in portrait style, Captain America's intense gaze transports the viewer from mere spectator to the villain's perspective. The viewer experiences what Captain America's adversaries experience just before the battle ensues.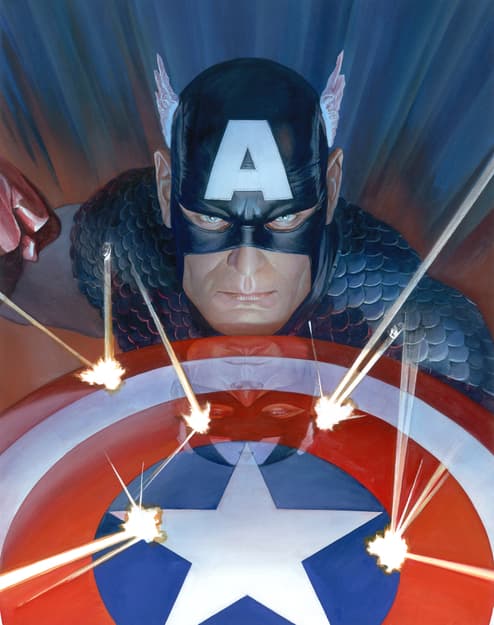 Grey Matter Art limited edition Posters (Booth #954)
Marvel Studios' Avengers: Endgame by Dan Mumford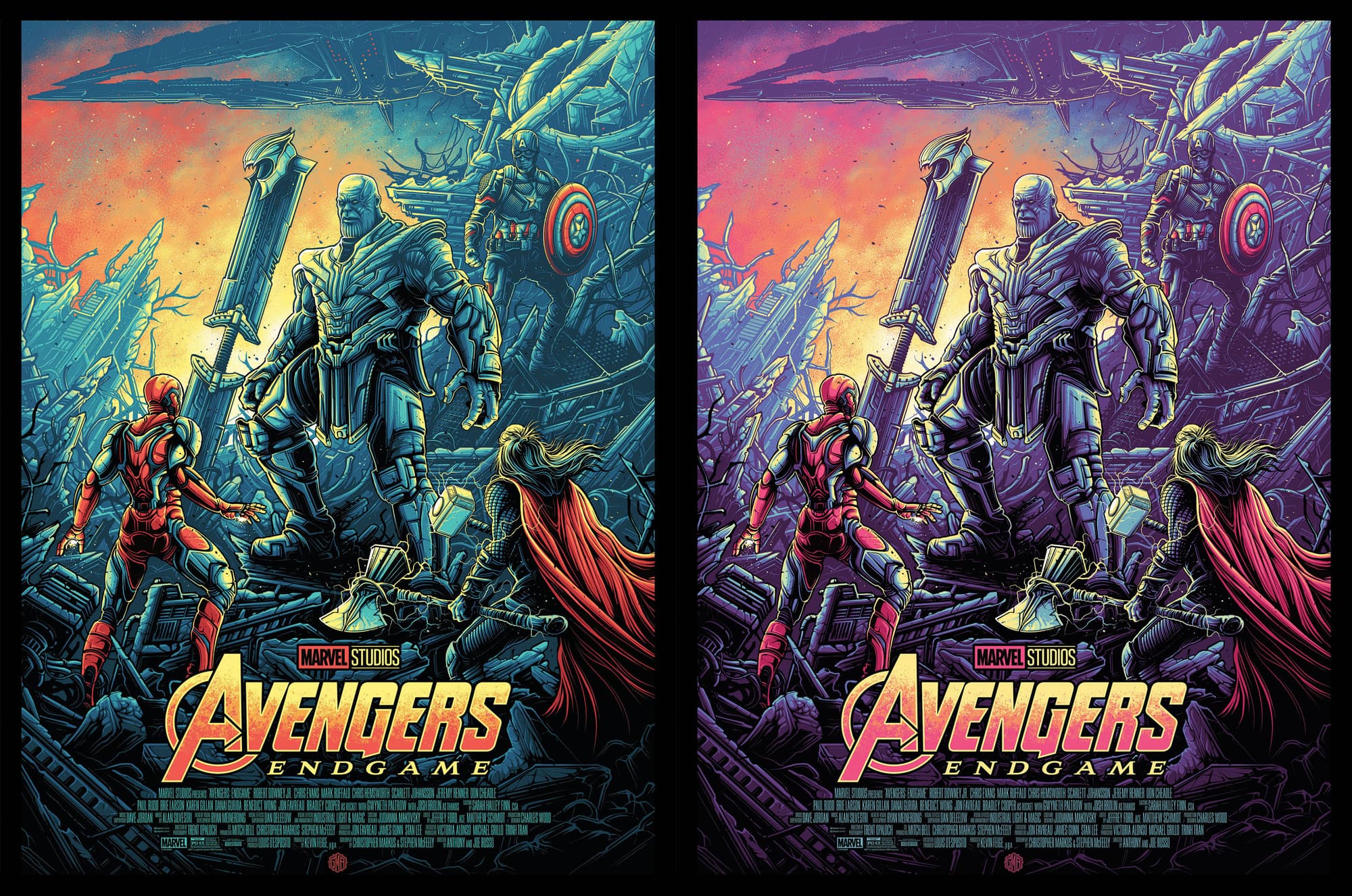 Marvel Studios' Captain Marvel by Doaly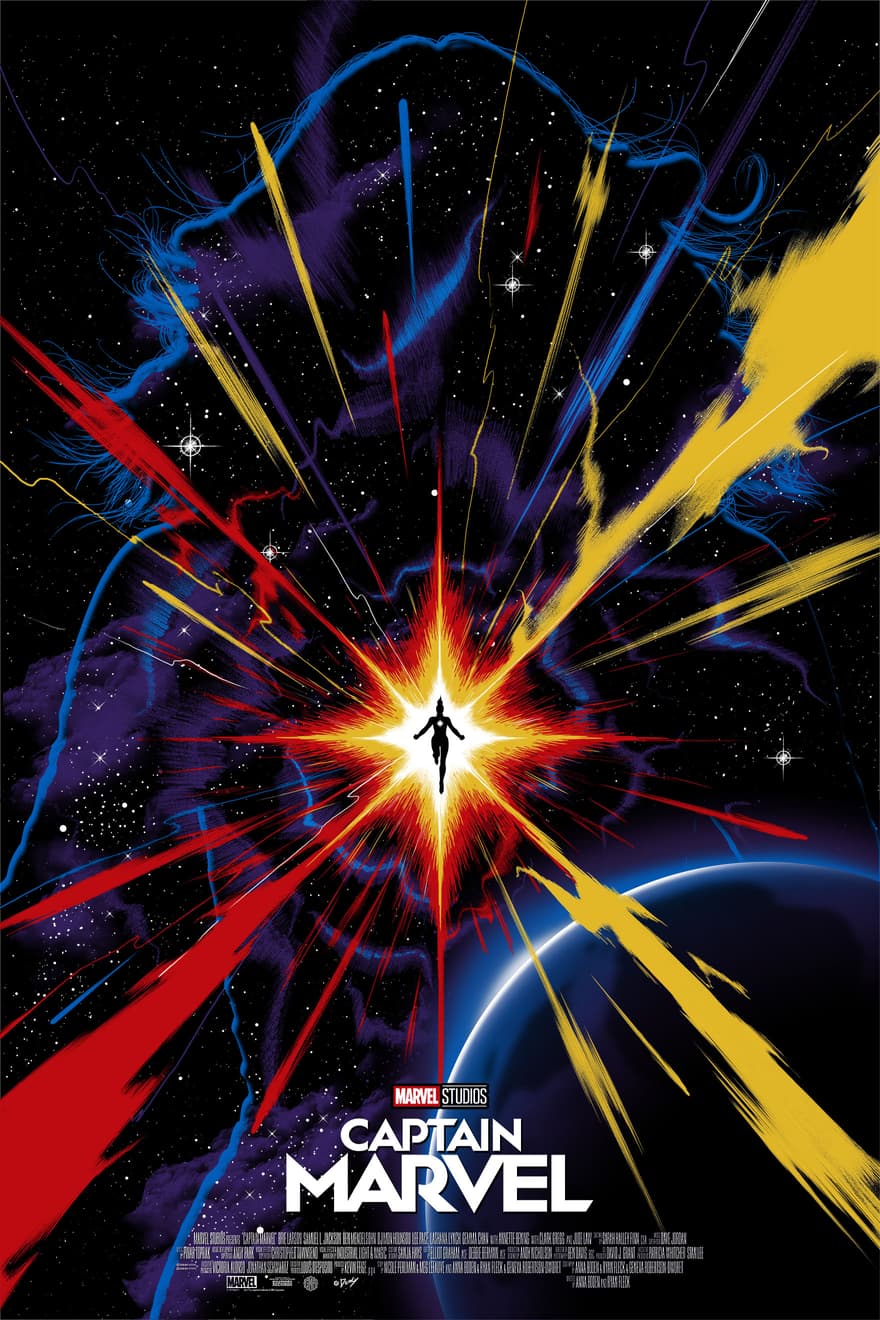 Spider-Man: Into the Spider-Verse by Bruce Yan Edition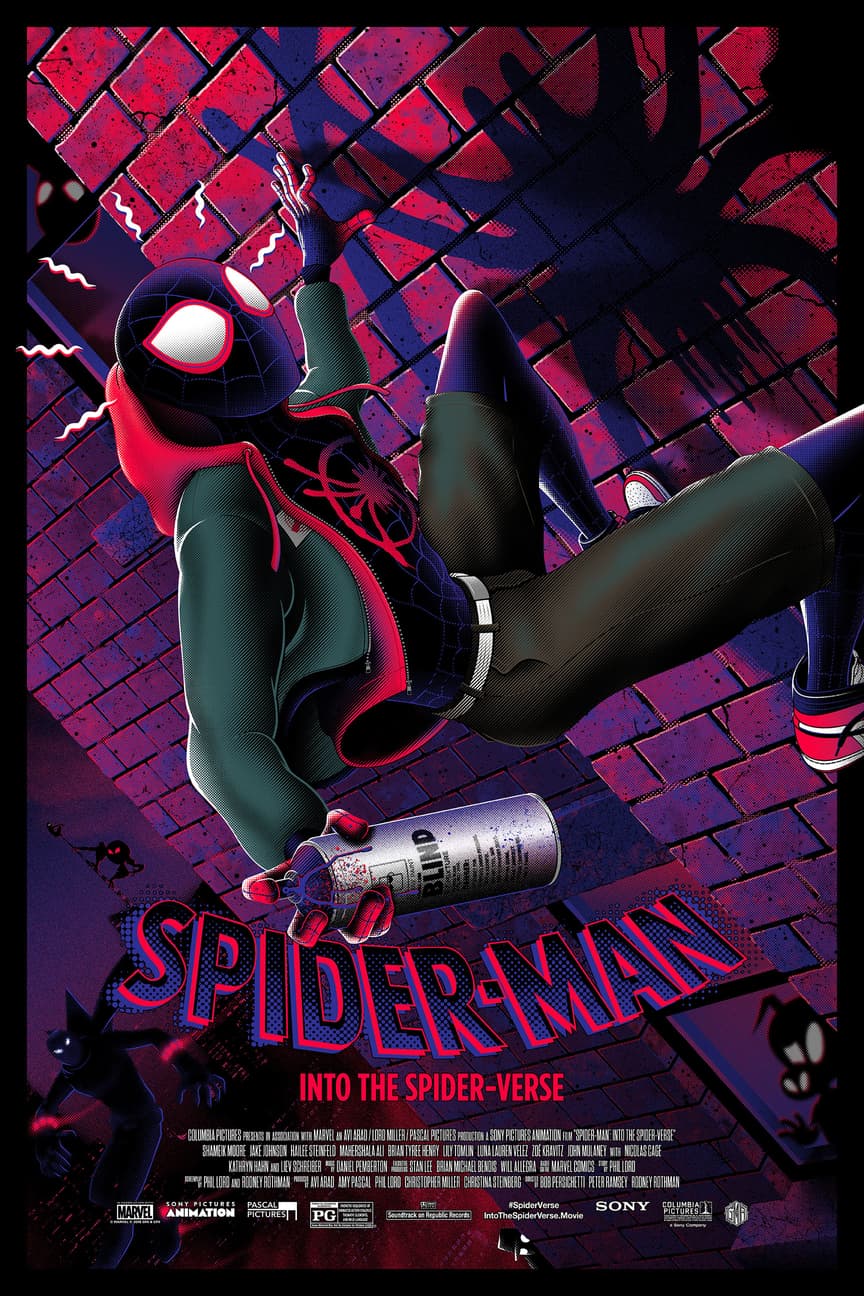 Marvel Studios' Captain Marvel by Matt Ferguson (Regular or Foil)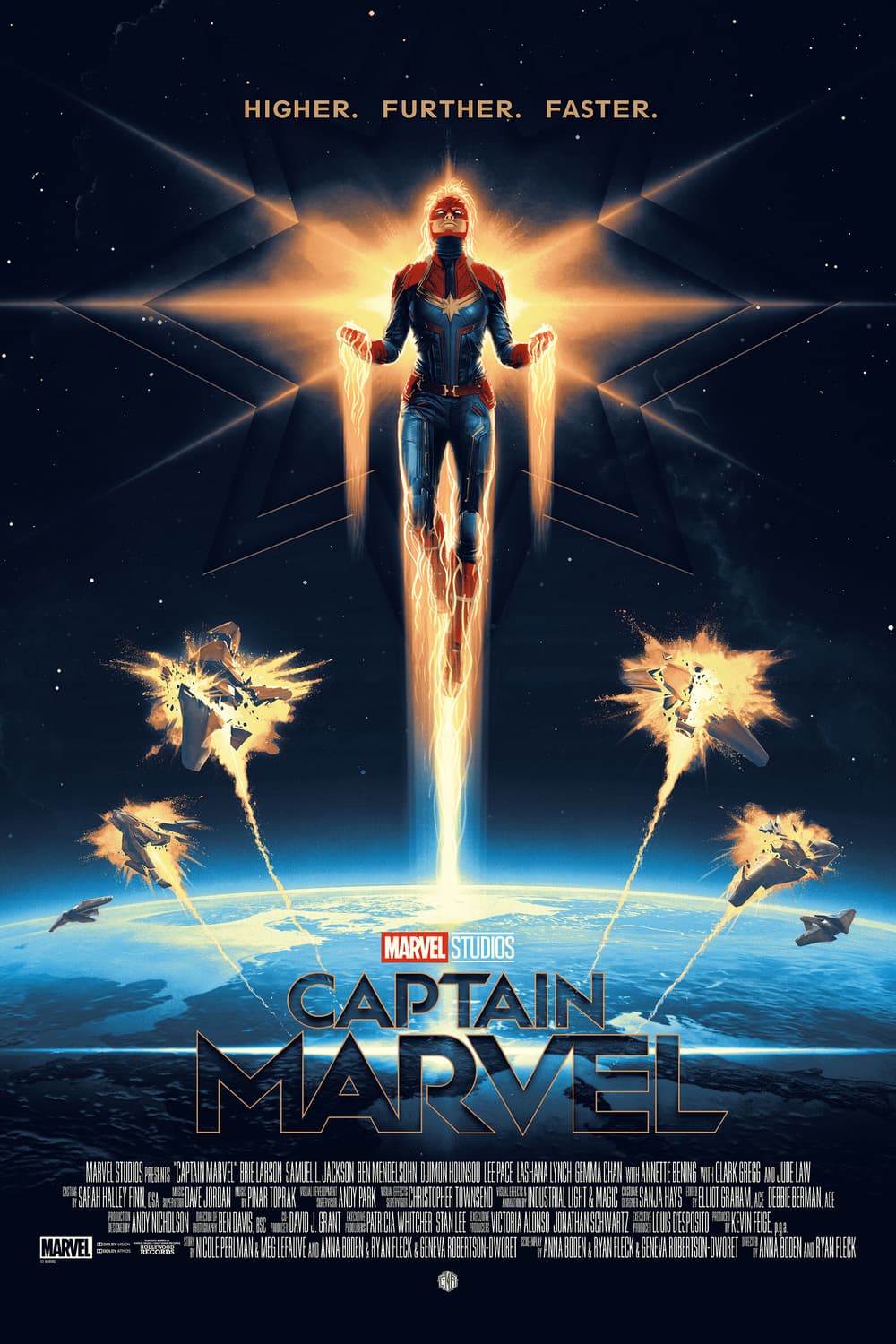 Spider-Man: Into the Spider-Verse by Tom Whalen (Regular Edition or Variant Edition)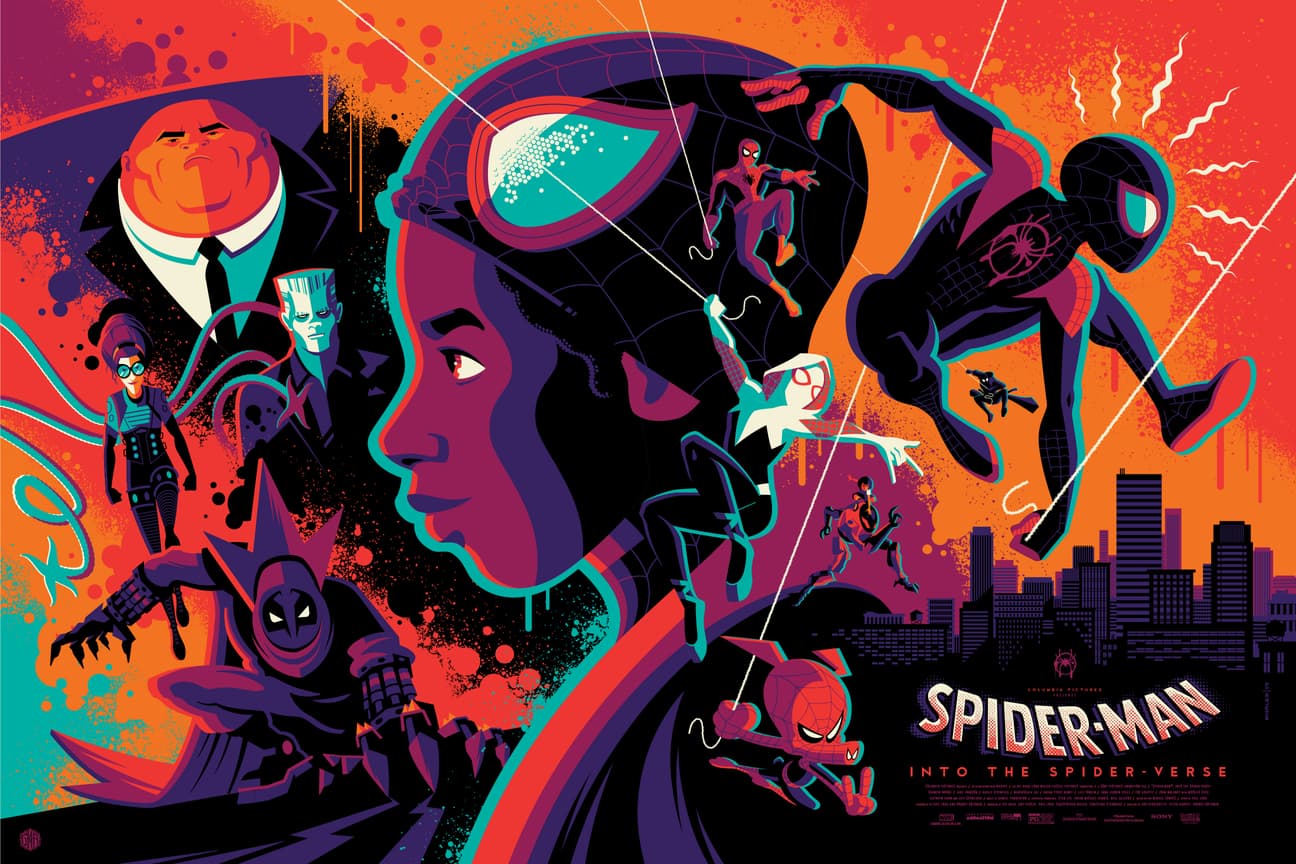 Marvel Studios' Avengers: Endgame by Doaly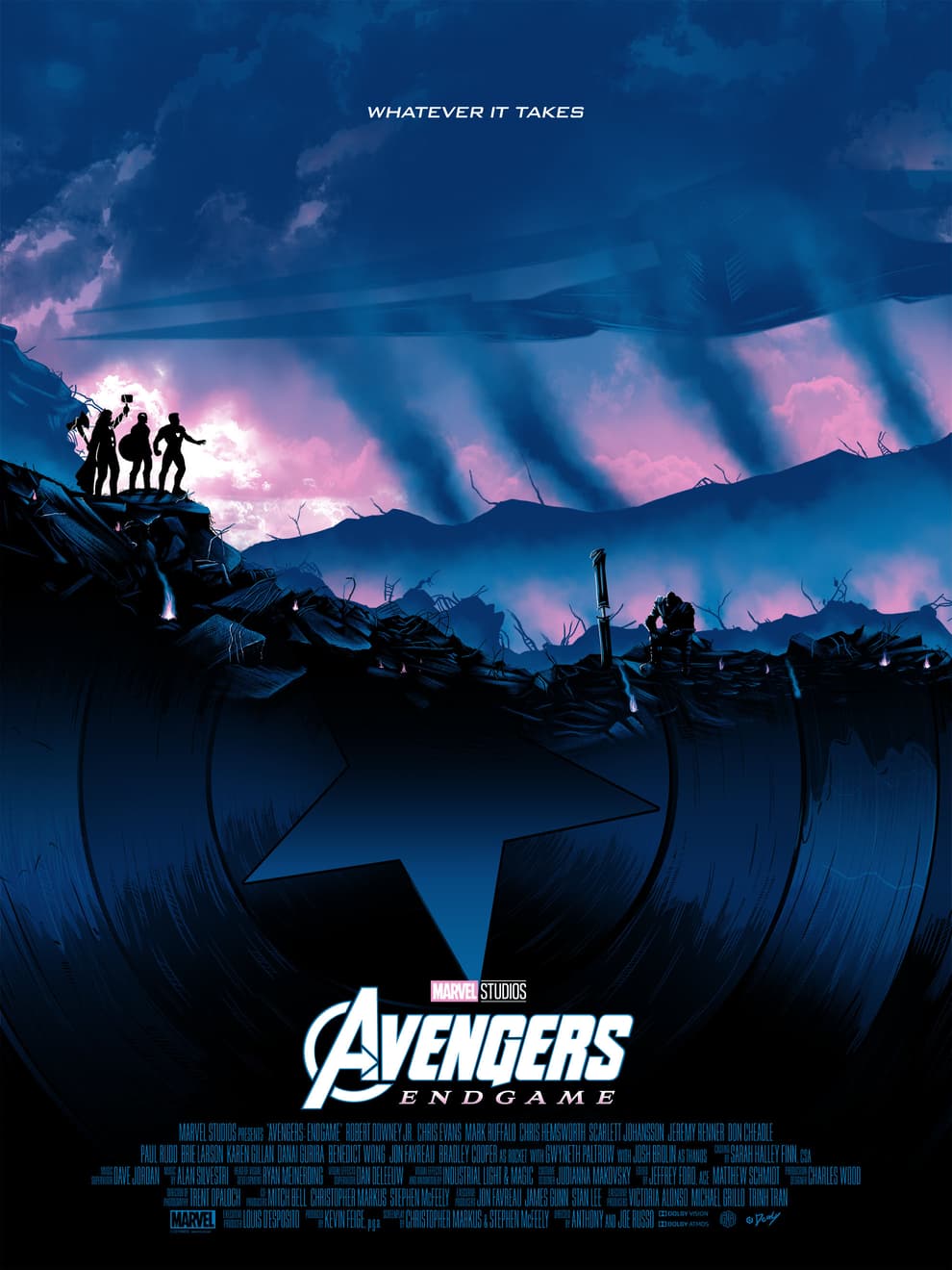 Venom Glow in the Dark by Godmachine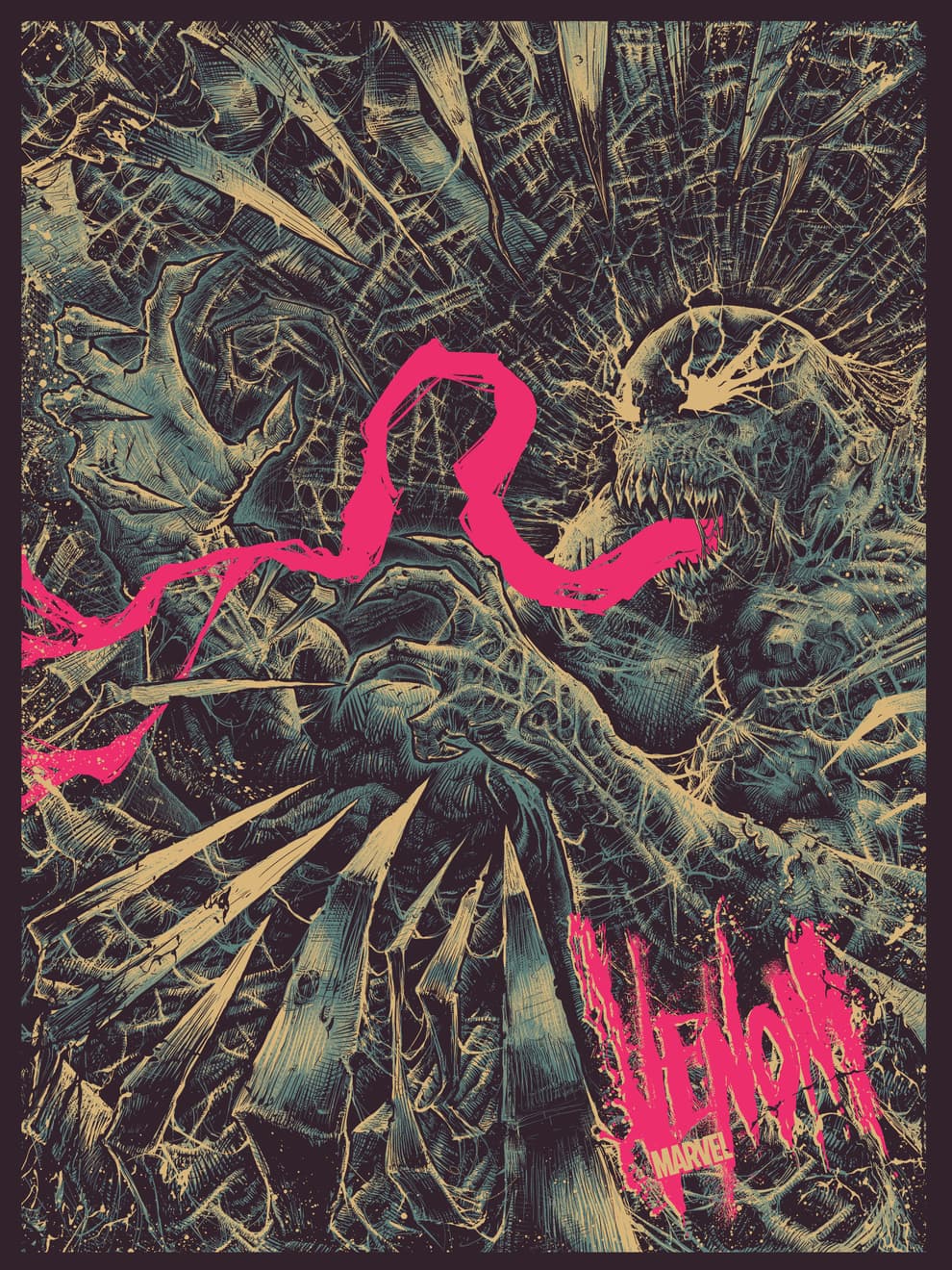 Marvel Studios' Avengers: Infinity War by Marko Manev (Regular or Variant)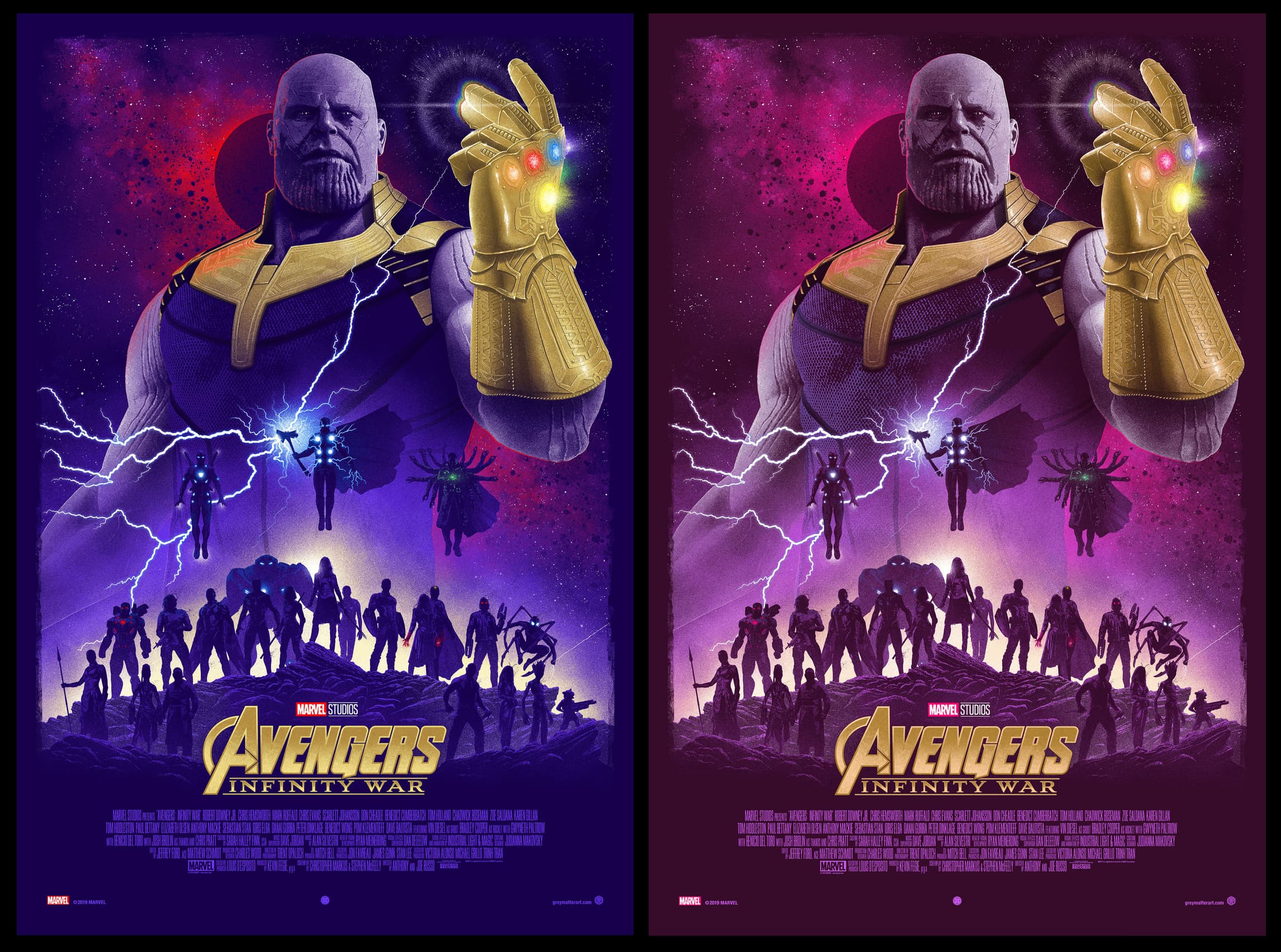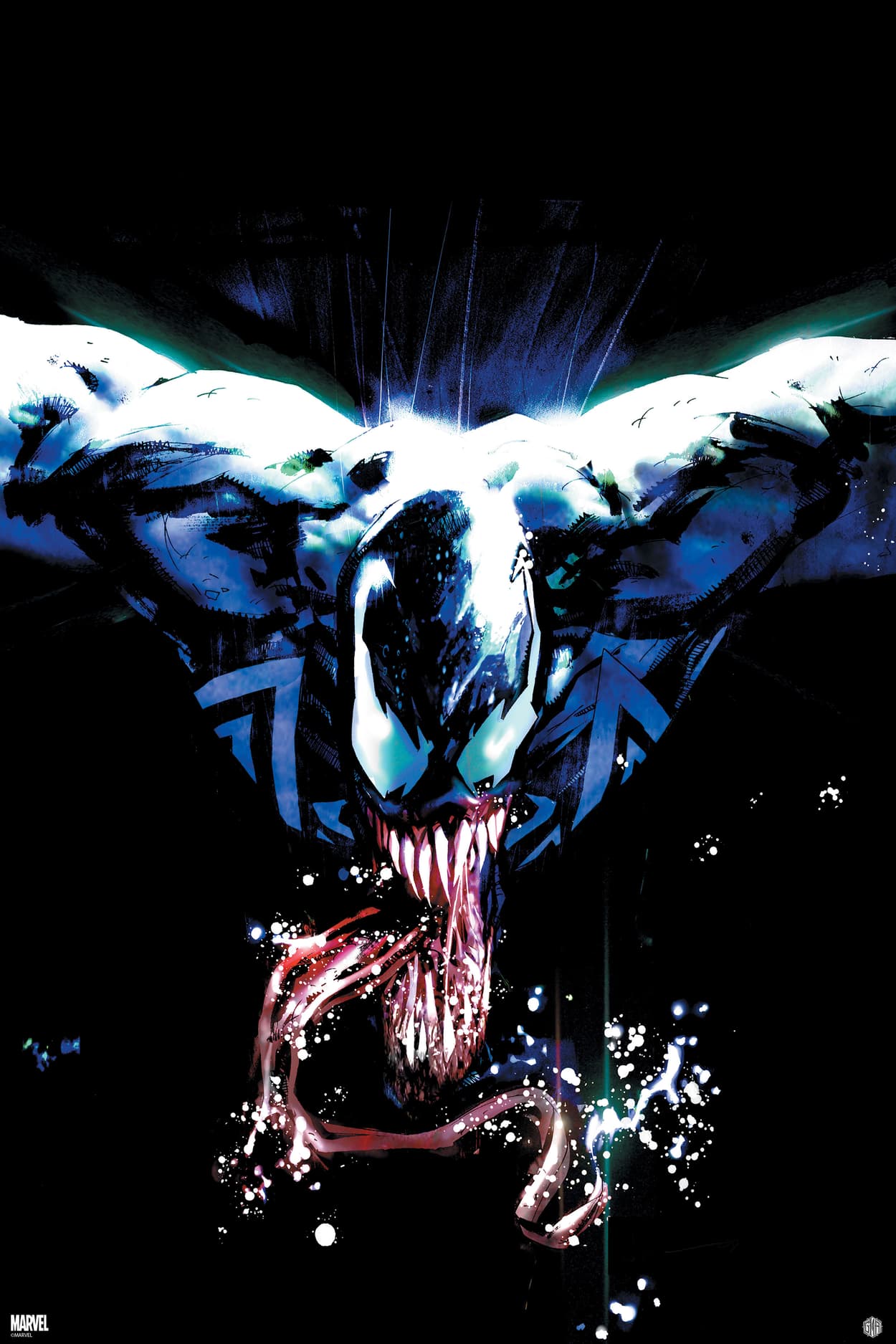 Spider-Man: Homecoming by Andy Fairhurst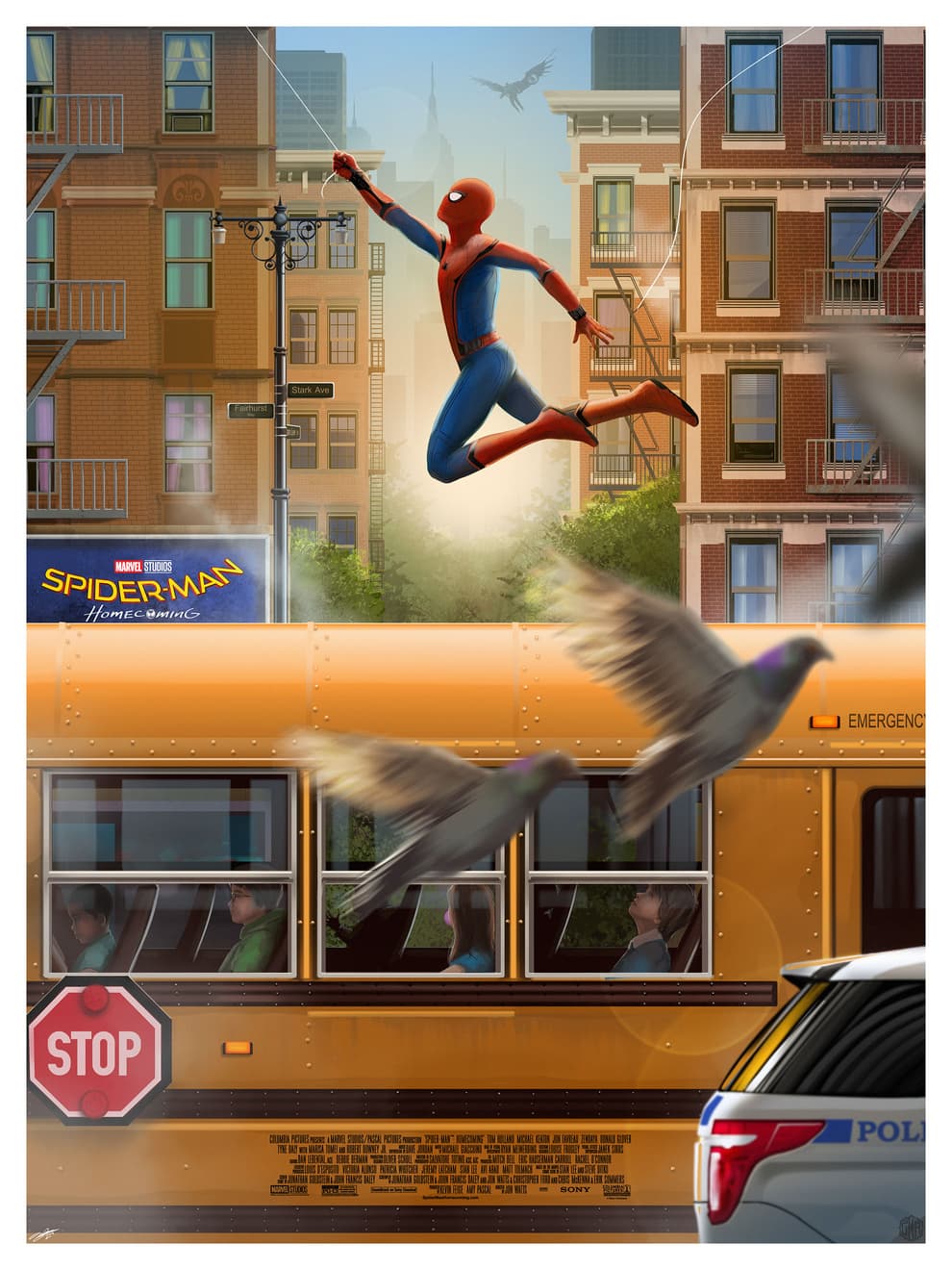 Spider-Man: Far from Home by Andy Fairhurst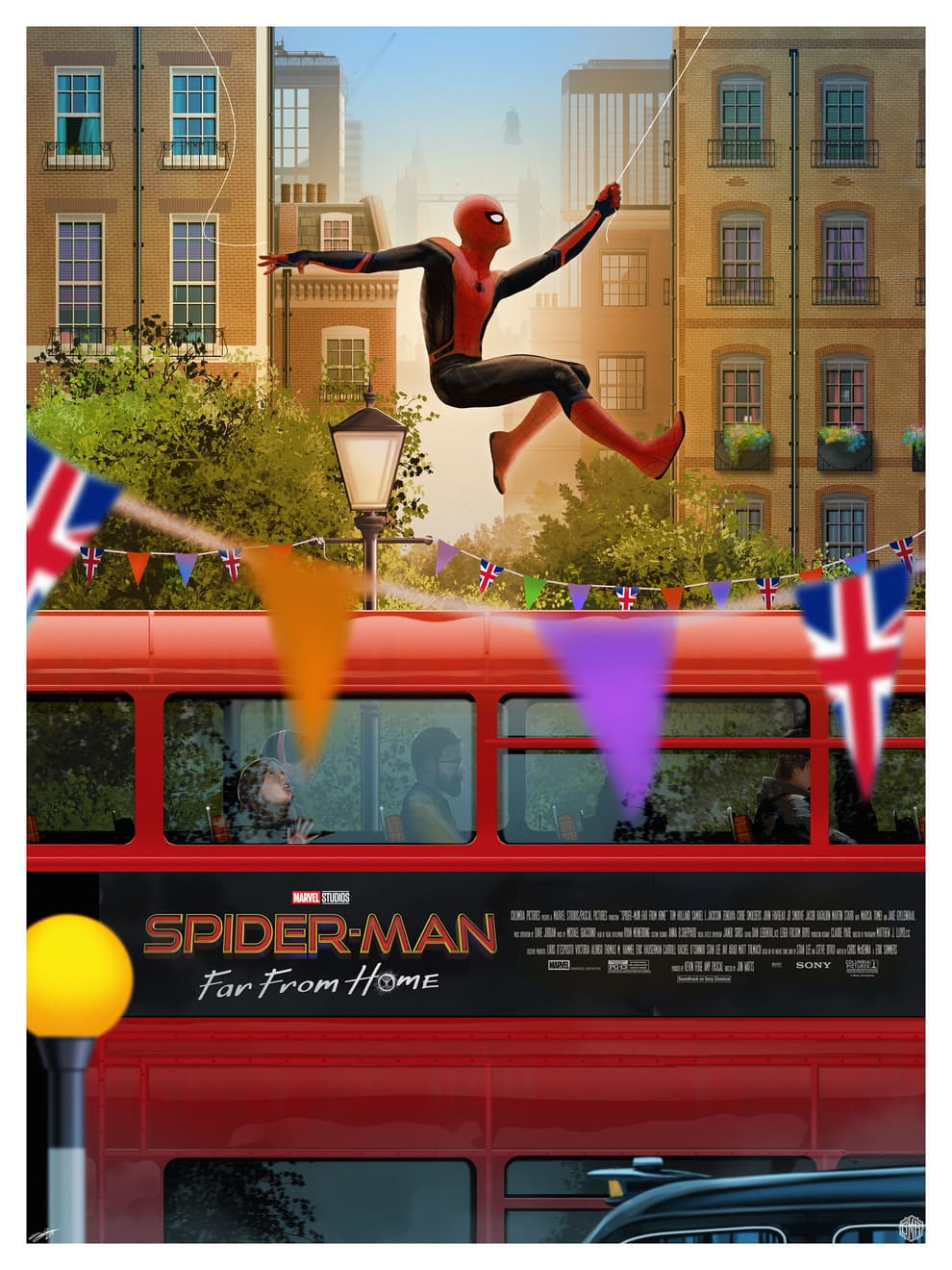 Funko POP Figures (Booth #1032)
Among the Funko POP figures that will be available at NYCC 2019 are Iron Man (as he appeared in Marvel Studios' Avengers: Endgame), Dark Phoenix, and more! Click here to find out more about all the figures that will be available!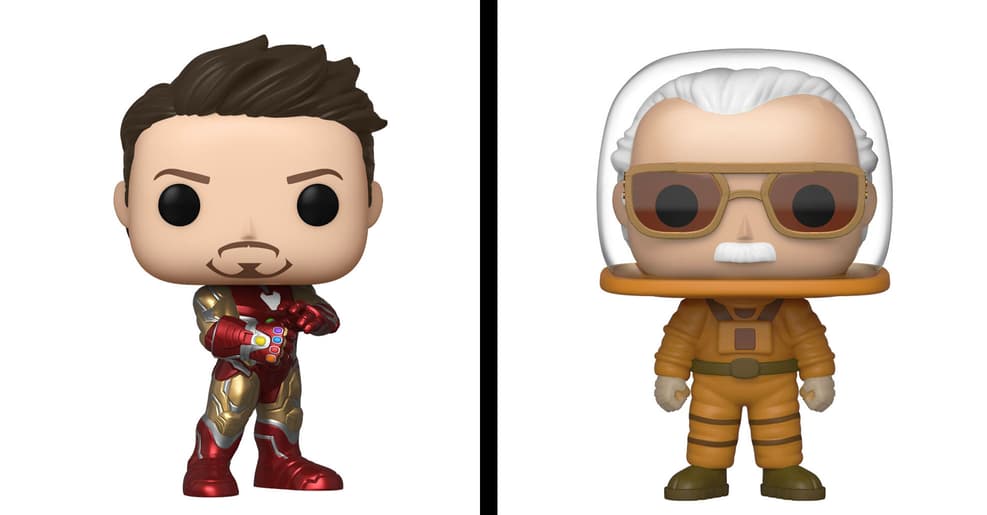 CMD Collectibles (Booth #114)
Spider-Man: Into the Spider-Verse FiGPiN silver-plated set of 5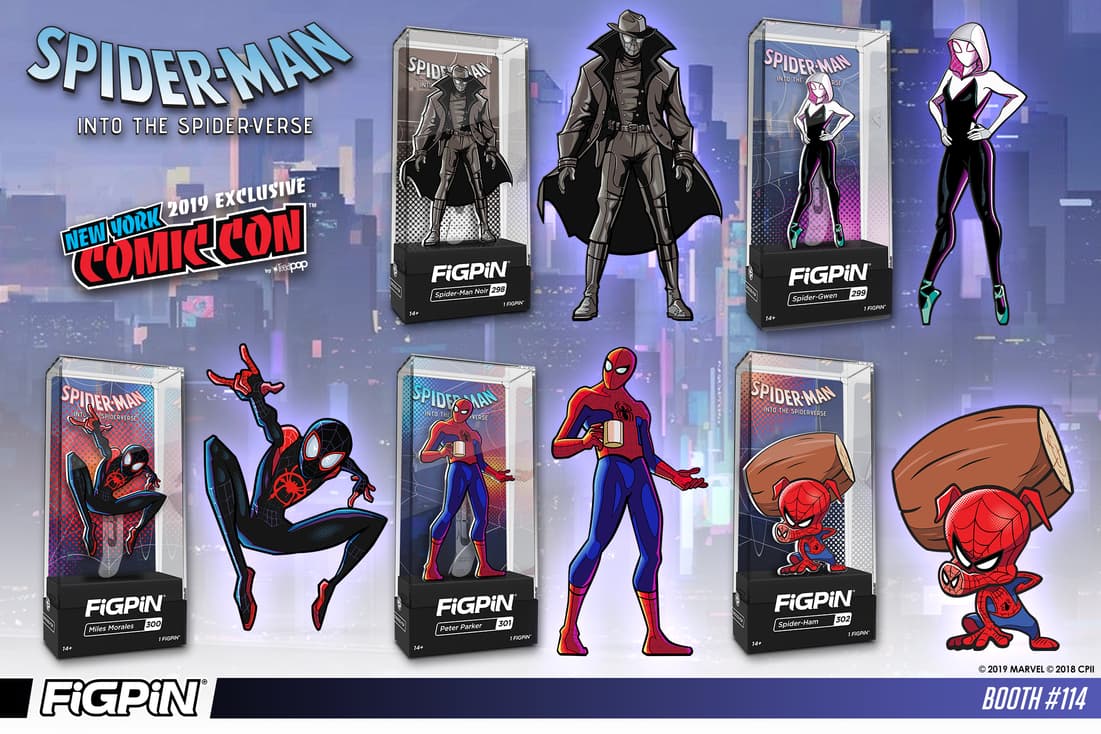 Thor & Loki FiGPiN 2-pack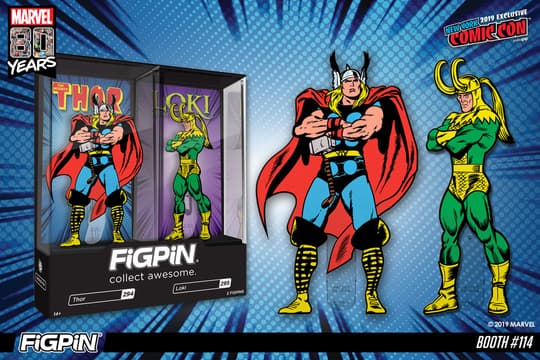 Spider-Man & Captain America FiGPiN Mini 2-pack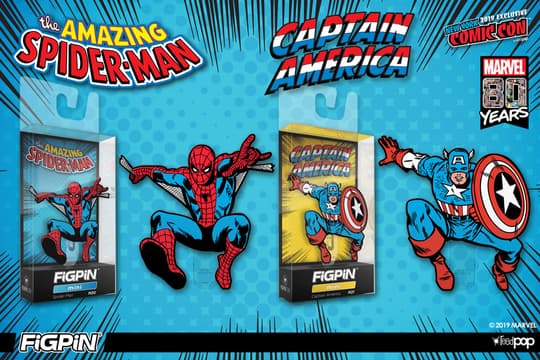 Figures
Kotobukiya X-MEN '92 SERIES DARK PHOENIX ARTFX+ STATUE (Booth #1466)
This special edition comes in a different color costume from the normal edition released in 2018. Kotobukiya presents a line of highly collectible ARTFX+ figures inspired by the golden age of the X-Men series! The highly collectible 1/10 scale figures of the X-MEN '92 series are rendered in the bold, dynamic style of the popular X-Men animated series from the '90s, their simplistic sculpting and vivid colors making them look as if they've jumped straight out of an animation cel.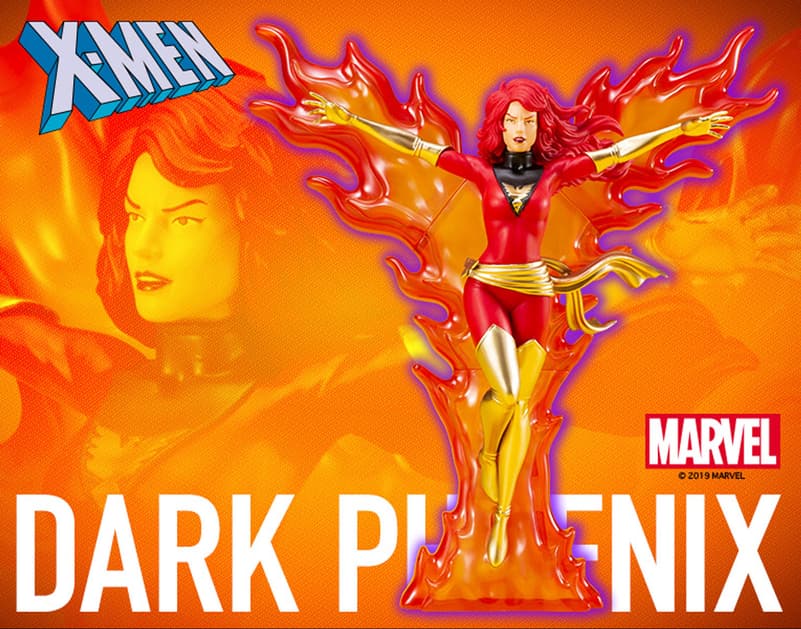 Sideshow Cyclops Premium Format™ Figure (Booth #1912)
The piece will also come with two portraits and three visors that can interchange between both portraits. Measurements: 17"H x 13"D X 10"W.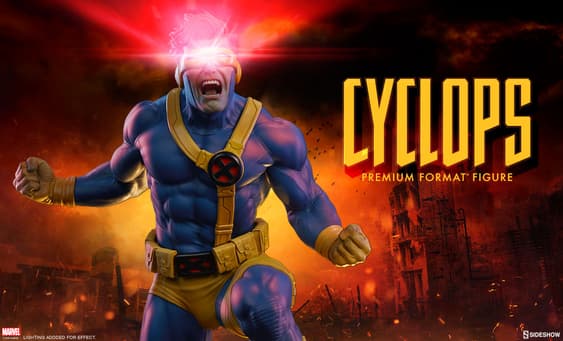 Titan Entertainment (Booth #2142)
Captain America: Dark Designs by Stefan Petrucha: Signed with Exclusive Silver Shield Tattoo
Fancy owning your own Cap shield? Every copy comes with a shiny silver shield tattoo so now's your chance! Signed copies of the brand-new novel are strictly limited at the show. Only 50 copies available!
SUPER HEROES SURVIVE. IT'S WHAT THEY DO. BUT SO DO THE VILLAINS THAT HAUNT THEM.
Steve Rogers knows the art of survival better than most. Decades under ice will do that to a man. But the Avengers chipped more than rock-hard morality and super-strength out from under that permafrost. When Cap takes out a terrorist cell threatening to poison the world, he'll discover a threat far more deadly. An incurable virus has hidden in his body for years—and now it's come to the surface. To save the world, he'll have to return to his own personal hell: deep freeze. 
And he'll have to take an old friend with him. Having survived his own death by inhabiting a clone of Steve Rogers, the Red Skull has inherited the virus — and he's a little less willing to play martyr. As the deadly disease shifts and evolves, new patterns emerge. Can Captain America contain the Red Skull before the virus runs rampant?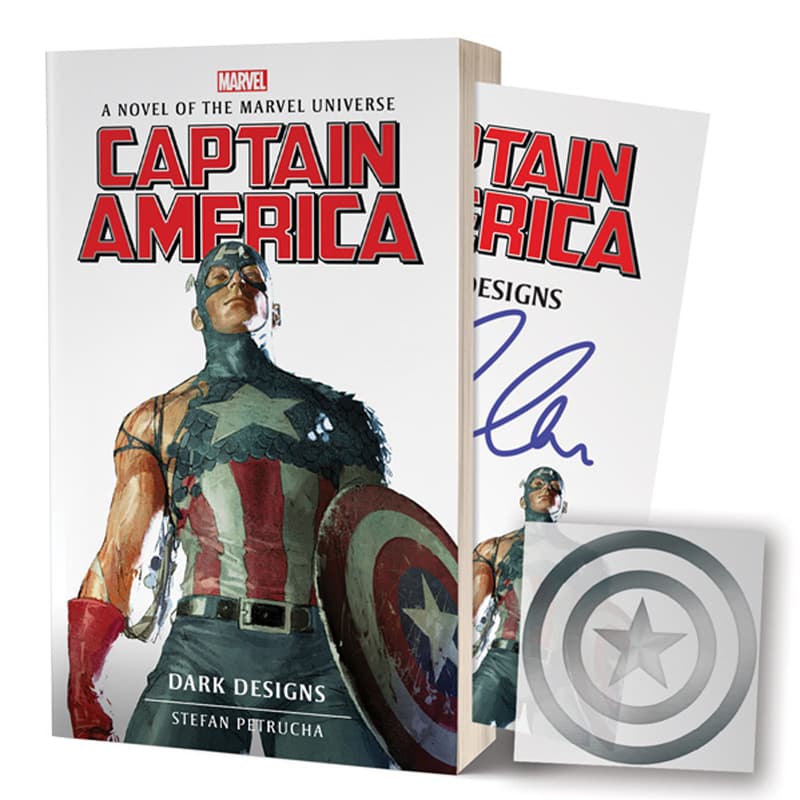 The Hype Box
Can't-miss news and updates from across the Marvel Universe!