Comics
Published October 15, 2019
In the Marvel Universe, "Everybody's Welcome"
Joe Quesada, Vita Ayala and Edgar Delgado reflect on the ever-expanding Marvel Universe and an increasingly inclusive comic book industry.
Marvel fans were everywhere at New York Comic Con this year, and one thing was clear—ANYONE can be a Marvel fan. From first-time cosplayers to long-time readers, True Believers mingled on the floor of the Jacob Javits Center and spilled out onto the streets of New York City (leave it to New Yorkers to not bat an eye as dozens of costumed heroes enter and leave a subway car). 
Artist Alley, as always, was abuzz with excitement. There's something special about seeing rows and rows of talented creators and their fans in the same room, and Marvel artists know well the power of comics to bring all kinds of people together.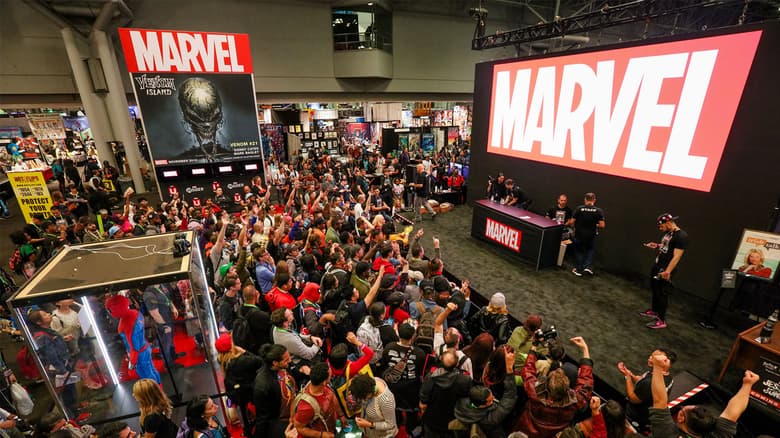 FINDING INSPIRATION THROUGH COMICS 
 
Edgar Delgado, a colorist for many Marvel series, looks back on how comics influenced him at a younger age. "I have been doing comics one way or another since I was 17 years old. I self-published my first comic at that age, and I was 18 years when I tabled my first convention. So basically, all my friends are part of the comics community." 
He's also no stranger to that hesitation that fans might feel in the midst of such enormous crowds. "I think comics have helped me with being more extroverted. I was a very shy kid and when I published my comic, I HAD to be more extroverted in order to sell my book."  
A native of Monterrey, Nuevo León in Mexico, and now a veteran of the convention scene, Delgado is every bit a Marvel fan himself and vividly remembers the books that inspired him. 
"I think it strikes me as 'authentic' when a comic book does something that no other medium can. For example, the Silver Surfer issue #11 from Dan Slott and Mike Allred that was created as a Moebius strip, no other medium can tell a story like that, where the reader is an active participant. Or how an artist can play with the time a reader stays in a page, depending on the level of detail the art has." 
As it turns out, that inspiration goes a long way over the years. "My first Marvel work with my sole credit on it was a SPECTACTULAR SPIDER-MAN series with Humberto Ramos, where Spidey fights the Goblin. I felt like I finally made my childhood dream of working with my favorite character of all time. I wanted so bad to go back in time and tell my 12-year-old self how I was making my living, and to see HIS reaction to that." 
LIVING THE DREAM 
Making a splash on the comics scene with MARVEL KNIGHTS: 20th, writer Vita Ayala still remembers the excitement with which they penned their first Marvel story. "I think the first Marvel comic I wrote was the 4th issue of the MARVEL KNIGHTS: 20th series. The series itself was a big collab between a bunch of writers and artists, and I was tasked with writing the Black Panther issue (no pressure, haha, I am still sweating about it). 
I accepted, because it was such a cool project and I was excited to get to work with all these amazing creators. Plus, let's be real, I GOT TO WRITE BLACK PANTHER!!! What a thrill!! But I was EXTREMELY nervous." 
What could have been a daunting task proved also to be an energizing blast of creative inspiration. 
Ayala recounts, "When it came out though, I was STOKED. I felt like, I got to showcase the New York I love, got to put in little Easter Eggs (my good son Miles Morales!), and I think I hit the mark for both having a contained story and also connecting to the larger narrative."
As a Puerto Rican from New York, they also experienced the special joy of writing characters they identified with. "It is a dream to be able to write characters I grew up reading and loving, characters that helped me connect both with a larger community, and with parts of myself!"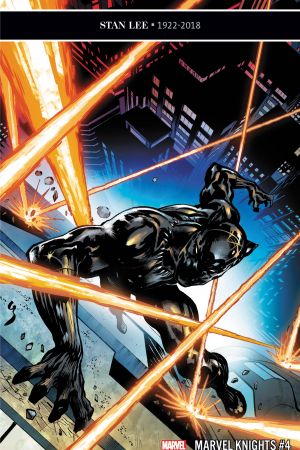 Marvel Knights 20th (2018) #4
published

added to marvel unlimited

colorist

editor

writer

letterer

inker

penciler

colorist (cover)

inker (cover)

penciler (cover)
What is Marvel Unlimited?
ON AUTHENTICITY 
Creators are ever mindful of the powerful platform that Marvel affords them. And as they step up to each project, they bring their own unique connections to the larger Marvel fandom.
"I think authenticity is the understanding that universal experiences are expressed and manifested differently in different people (as groups and as individuals)." As a Queer, non-binary, Afro-Latinx writer, Ayala is highly conscious of the voices they represent in their writing. "It involves understanding that a person/character's culture will absolutely inform how they act/react in any given scenario and situation, whether benign or extreme." 
Understanding their complex characters and writing from multiple perspectives is not an easy task. But it reveals the deep ties that creators form with many different people through their work. Through comics and convention gatherings, both creators and fans are able to create important spaces for connection.
DOING THE WORK 
Making Marvel comics doesn't mean representing just one or several characters. The challenge and the fun of story-telling involves tying into the larger world of Marvel. Ayala emphasizes this difference in narration: "The work then becomes to do as much as one can to reflect that through research, which includes reading but also speaking to folks, especially if you are not of the community you want to reflect.  
The next step is, to understand that each character can only be one point of view, and cannot represent a totality of experience. I think a very important step is to understand that if you are DIFFERENT than a character you are representing, you can write authentically ABOUT them but not FROM their perspective." 
Like Delgado, Ayala credits other Marvel creators for understanding the extra effort it takes to give real voices to their characters. "I think Ms. Marvel is a good example, because G. Willow Wilson is a Muslim (convert), but not at all Pakistani. She has a specific perspective on Islam, and is from Jersey, but she had to do A LOT of work in order to responsibly and successfully portray a character like Kamala." 
"I AM A BETTER VERSION OF MYSELF" 
Now working on a much-hyped upcoming MORBIUS series, Ayala appreciates the sense of community they've found through comics.  
"For me, comics have always been a place where I saw myself (or parts of myself) represented, sometimes long before other media. Comics is such a unique medium, and working in it has changed the way I think about creating and writing. 
Comics has opened the door for me to meet so many amazing people, and to have a support system that I was missing for a long time. I am a better version of myself for being a part of the industry and the community."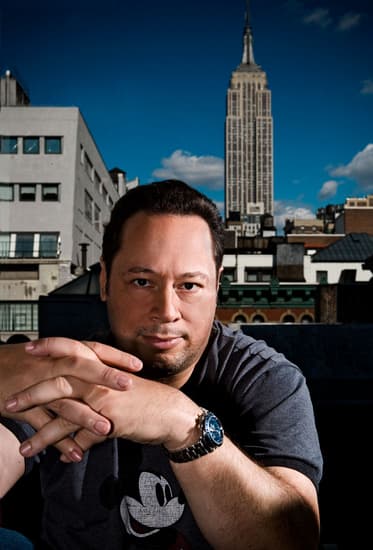 AN EVER-CHANGING REAL WORLD 
Though today it may be common to see recognizable cities and places in comic books, former Editor in Chief and now Chief Creative Officer Joe Quesada sees this as the proud legacy of Marvel. 
"Back in the day, when Stan Lee and his collaborators decided to use the real world as the canvas on which they wrote and drew their stories, it turned the world of Super Heroes, and the genre itself on its ear. Nobody had ever really done that. And the fact that so many of our characters' origins are set in New York, makes it really special. 
As a kid reading my first Marvel Comics, I remember getting the sense that, 'Yes, I know this is a fantasy universe, but I know it's also my world.' And my world was filled with a tremendous amount of diversity, people from all walks of life, and it was also a time of tremendous social change in our country.
New York itself is one of the most diverse cities in the world. And you can't help but reflect upon how important that was to the origins of Marvel Comics and to our continuing success today. We reflect the world outside your window, which includes Hispanic people like myself, African Americans, people from all races, creeds, colors, religions, genders and sexual preferences—wherever you are, wherever you're from, whomever you may be, Marvel characters live in and reflect your world."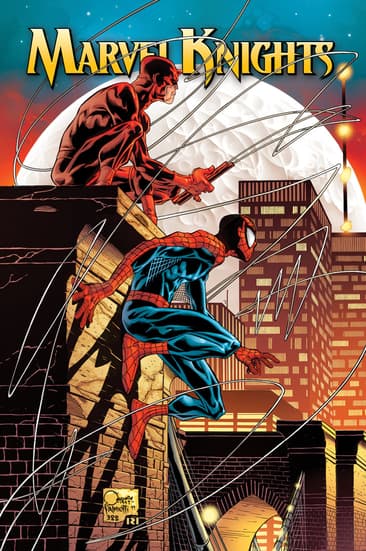 Born in New York City to Cuban parents, and himself a Marvel artist, writer and producer, Quesada appreciates the vibrant landscape of the city around him. "If you've been to New York, you'll notice that every neighborhood has its own flavor. Not just because of what part of town it is, there's a difference in energy and architecture depending on where you go, but also of the people that live in the neighborhood.
I grew up in Jackson Heights (Queens). At the time, it was a beautiful mix of people from different parts of the world, Hispanic, Italian, African American, Irish, Chinese, etc. and to this day, Jackson Heights continues to be that place. I always saw Jackson Heights as a spot where new generations of immigrants settled as they started to push for that middle class dream.
I saw it with my own family. My grandparents and my parents first rented an apartment in the Bronx, then worked hard to have a simple home in the outer boroughs. But this is true of many parts of NYC as new immigrants come in and settle in, changing the flavor of those areas to something that is very distinct, beautiful and very much their own." 
Whether it's hearing the chatter of different languages on the streets, or visiting different boroughs and locations, New York and the rest of the world has always been an important element within the pages of Marvel comics.  
"When we do our job right, you know, you get that distinct atmosphere and flavor of the city in our comics," Quesada says.  
"The one thing that we are unable to do, is that when you walk down any street in New York, you smell all the different vendors and restaurants. 'Oh, is that Chinese?' 'Ooh, Cuban food!' We can't do that in books. But hopefully, if our artists and writers do a great job, you can sense it!"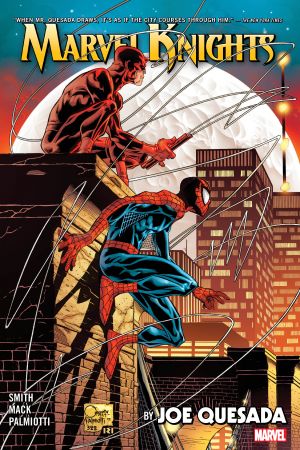 THE WORLD THROUGH COMICS 
In working with creators from around the world and connecting with fans, Quesada sees good storytelling as the gateway to other cultures.
"The beauty of acceptance comes through access. The more you meet people from different cultures and from different parts of the world, the more you understand exactly what their lives are like—their cultures, their points of view, and in turn, the fact that we have so much more in common than the small things that make us different.
Much like the world itself, being isolated would never serve Marvel or our creative endeavors in any way. We've always had our eyes, ears, hearts and doors opened to the world, and to creators from every corner of the globe. It's made our books and our stories that much richer for it.


The word "diversity" is used often these days, and while it of course always applies to Marvel, the word that I think carries more power for us is "inclusion". Everybody's welcome, everybody's invited, c'mon and have some fun with us. It's been that way since the early '60s. If you've got the skills to make it at Marvel, you've got a shot to express your creativity in the Marvel Universe regardless of who you are or where you come from. Through inclusion, for so many readers, Marvel has been a gateway, not just to the immediate world outside their window, but to windows all over the world and beyond." 
Of New York Comic Con, Quesada says, "To me, it's my favorite Con of the year because it's situated in the heart of the origins of comic book publishing. The place where Marvel still publishes its comics. It is really a fun show. All you need to do is walk into Artist Alley, walk around, see, and feel the vibe of all the creators there, selling their art books and doing sketches for fans while talking about their upcoming projects.
Whether you're reading a comic or attending a convention, Marvel creators and their fans have an incredible connection. A connection that multiplies exponentially—it's called the Marvel Universe. It's a universe that we all share and own together, that changes just as we do."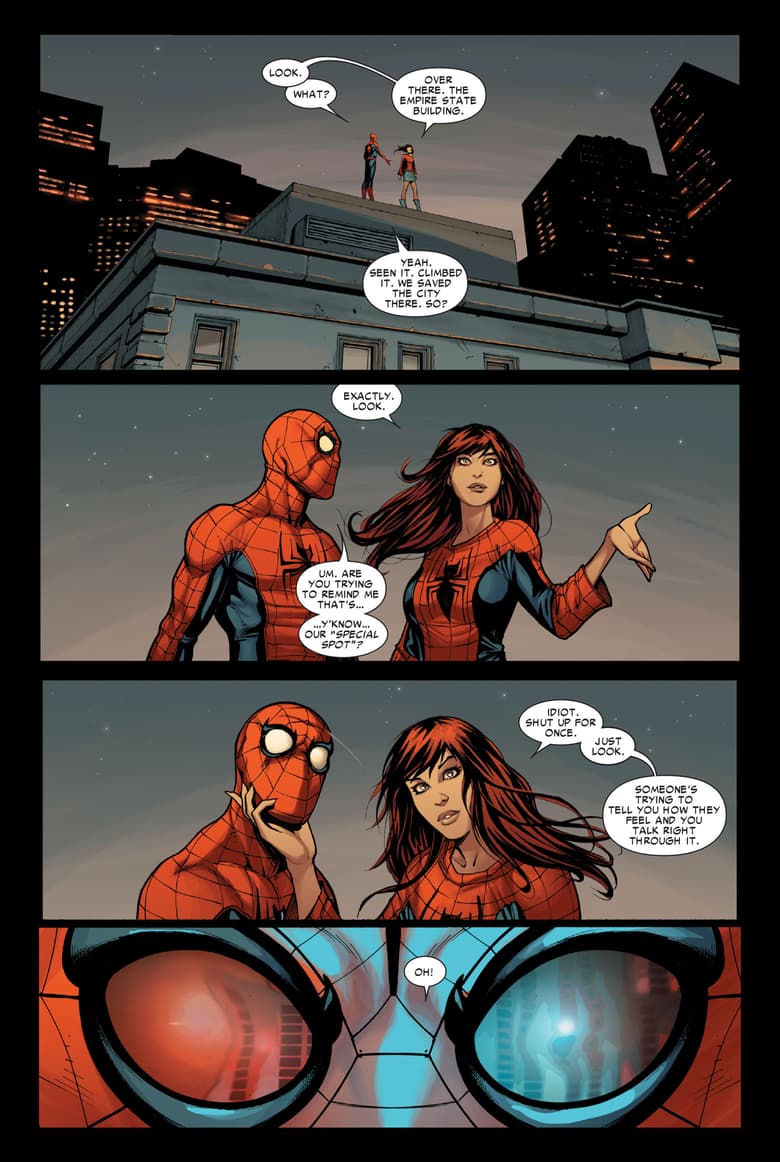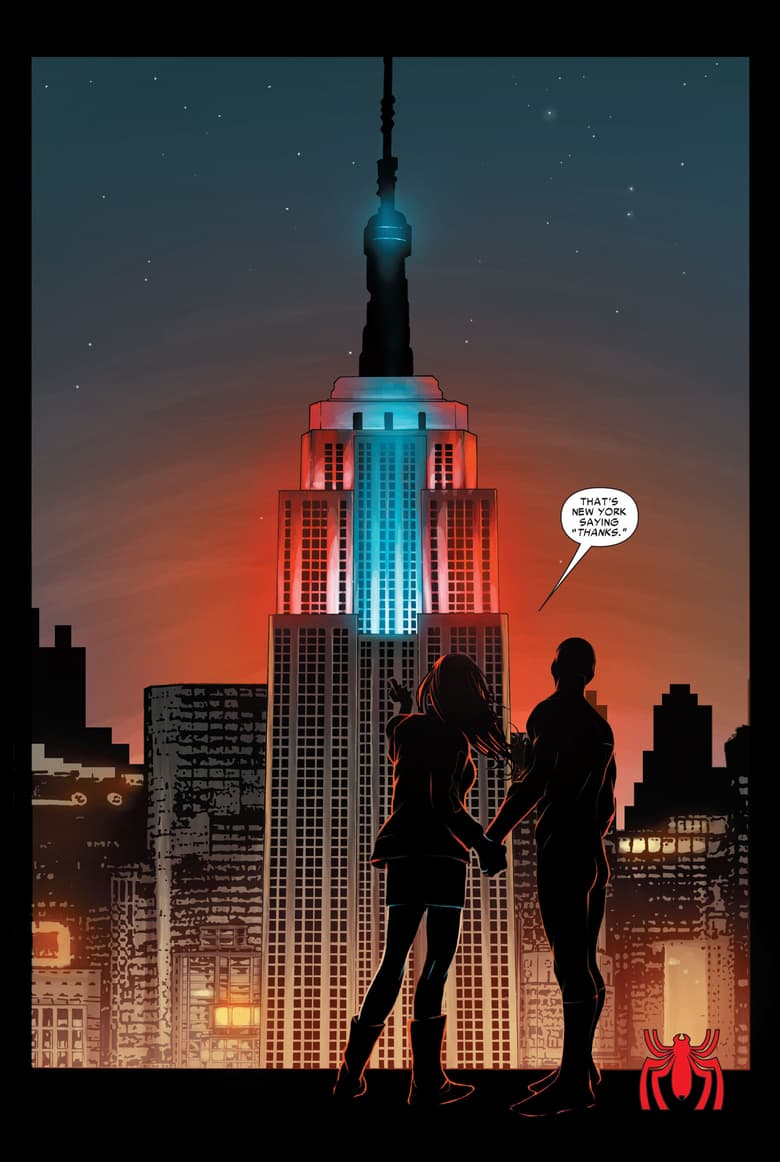 Marvel.com is celebrating Hispanic Heritage Month! Follow along for more articles starring the Latinx luminaries of the Marvel Universe and follow #HispanicHeritageMonth on social media!
The Hype Box
Can't-miss news and updates from across the Marvel Universe!