Gear
Published November 11, 2020
More Lithographs Revealed for the Marvel Made Paragon Collection: Chris Claremont Premier Bundle
Your first look at these exclusive homage lithographs by Joe Quesada and Philip Tan. Only available through Marvel Made.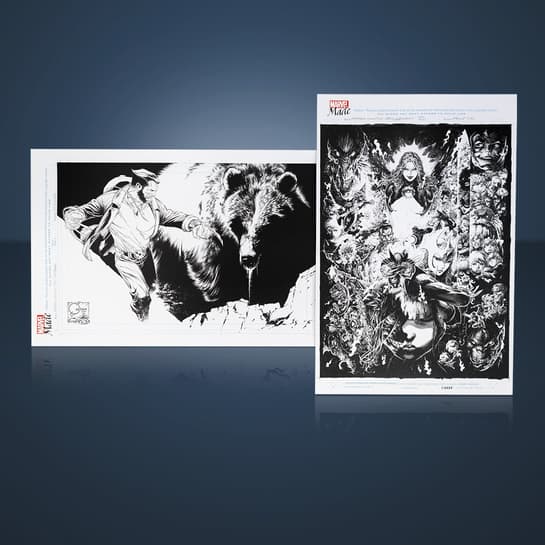 Revealed today! More exclusive lithographs have been unveiled for the Marvel Made Paragon Collection: Chris Claremont Premier Bundle!
Celebrating the legacy of legendary creator Chris Claremont, this Premier Bundle features a gorgeous faux-leather, hand-numbered hardcover that collects a handful of Claremont's notable works, alongside other exclusive offerings such as lithographs from renowned artists like Phil Noto and Salvador Larroca, and an exclusive variant comic book cover of WOLVERINE (2020) #6 by Olivier Coipel. To make the hardcover one of the most rare and sought after collectibles for all X-Men fans, each copy will be signed by Chris Claremont and include one of four iconic X-Men quotes handwritten by the author.
Now, powerhouse artists Joe Quesada, Philip Tan, Art Adams, Marcos Martin, and  John Tyler Christopher have contributed to this must-have collectible too, with lithographs and variants that homage major moments in Marvel's mutant history.
Joe Quesada's lithograph, a tribute to Chris Claremont and Frank Miller's WOLVERINE (1982), features the clawed berserker from his first ever solo series. Locked in a tumultuous tussle with a bear, this brutish battle is a direct reference from WOLVERINE (1982) #1. Read the series that launched Wolverine into comics stardom today!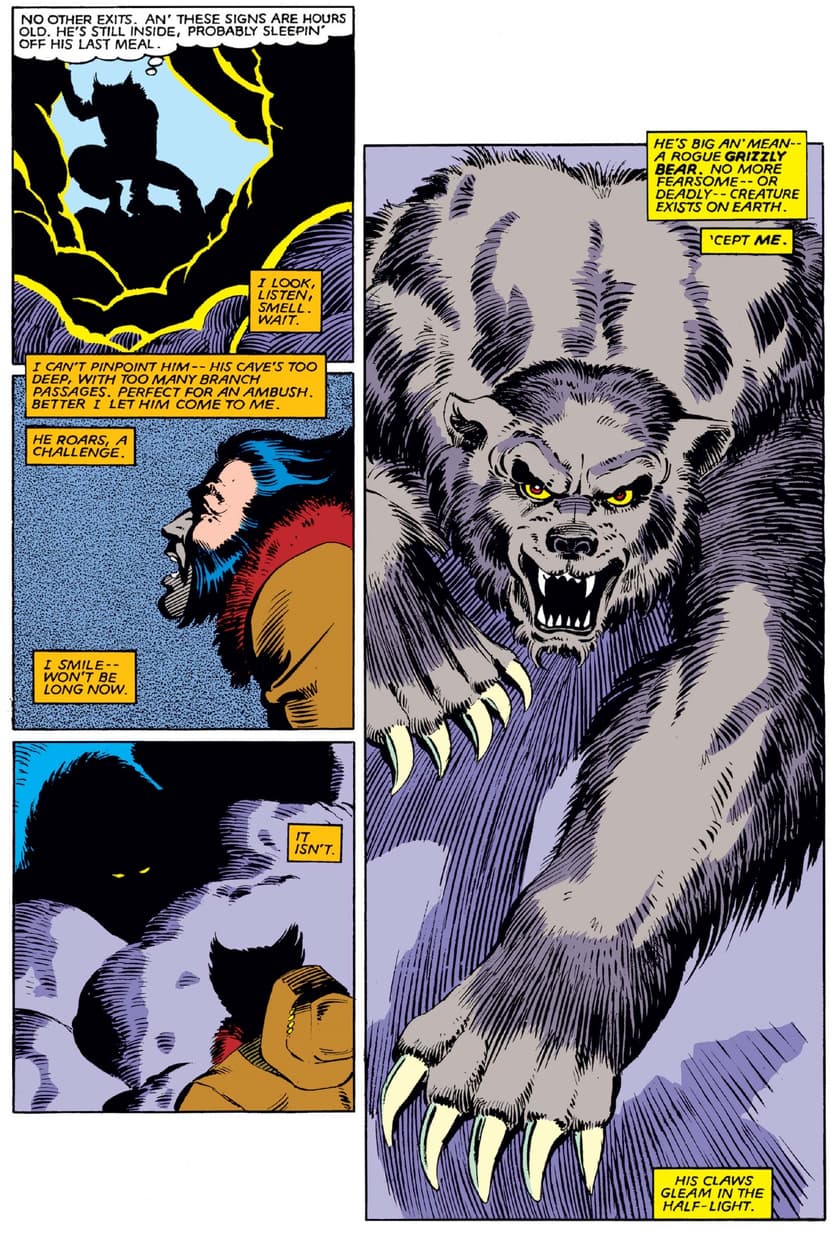 Philip Tan's lithograph is a celebration of the INFERNO event, a now-classic storyline that unleashed Limbo and all its demons on the X-Men and New York City. A cross-title event that drew in the Avengers, Spider-Man, and the Fantastic Four, the flames of INFERNO nearly razed the Marvel Universe—with Goblyn Queen Madelyne Pryor as its demonic source.
Plus, a breaking announcement! Since the support for this bundle has been incredible, we're offering our thanks by making this collection even better for fans. Starting now, all orders and preorders will also receive two amazing lithos by legendary artists Art Adams and Marcos Martin, along with an exclusive John Tyler Christopher Action Figure Variant of X-MEN #13!
Get your first look at the brand-new lithographs and variant here, and pre-order your copy of the Marvel Made Paragon Collection: Chris Claremont Premier Bundle on MarvelMade.net. This collection will only be produced if 1,200 pre-orders or more are received, so order today!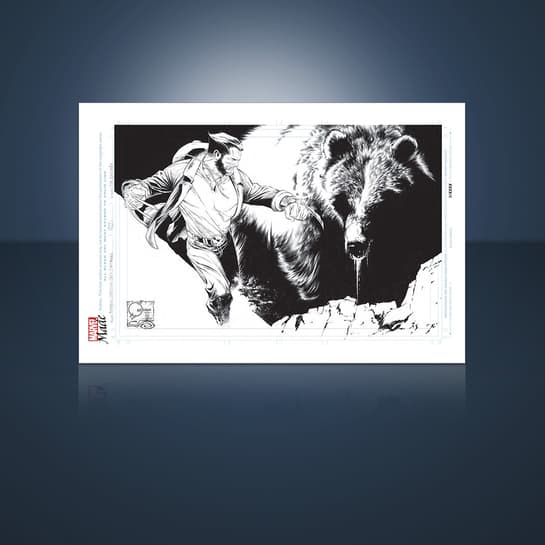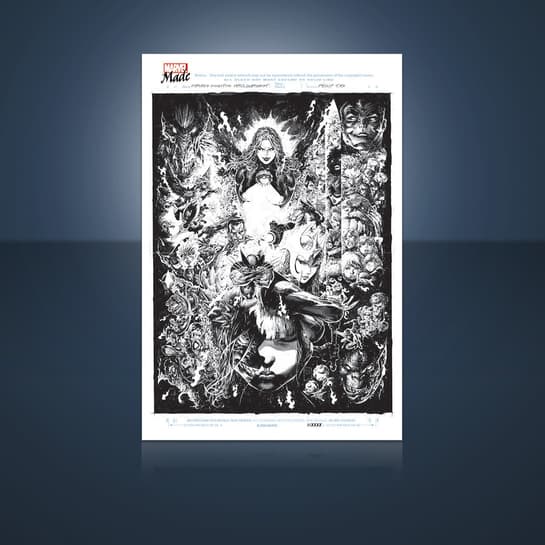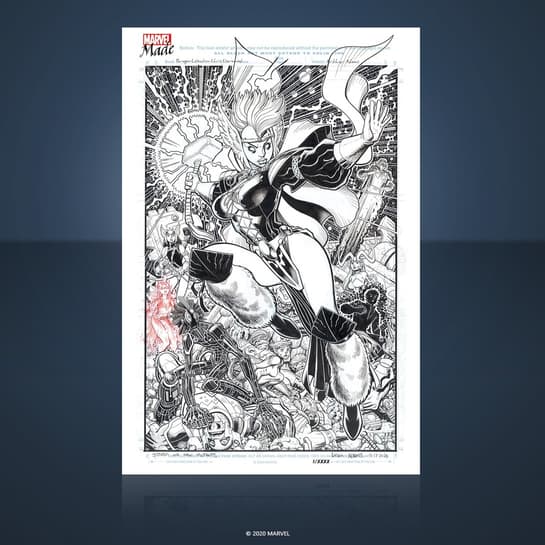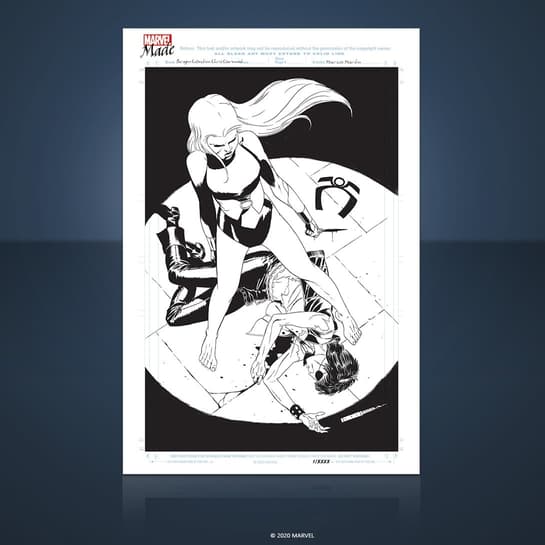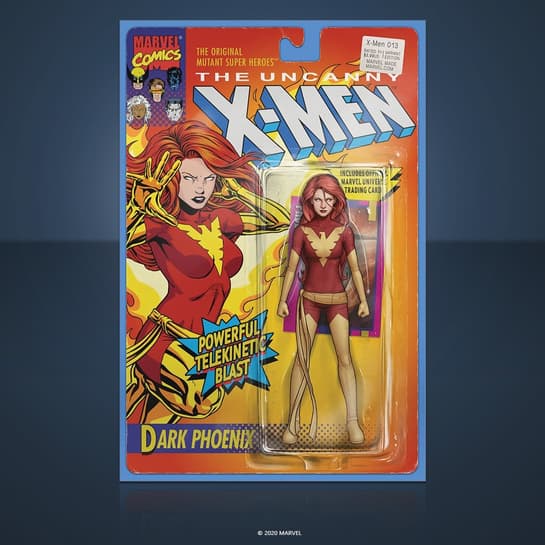 In addition to these lithos, the Marvel Made Paragon Collection: Chris Claremont Premier Bundle ($199 + tax and shipping) will include:
A high-end matte slipcase (11.02" x 13.58") with a gorgeous prestige format faux-leather hardcover collection (7.28" x 10.83"), hand-numbered and featuring 448 gold-gilded pages containing:
Signed with one of four iconic X-Men quotes handwritten by Chris Claremont
A behind-the-scenes foreword by comic book icon Louise Simonson
UNCANNY X-MEN #94 (Chris Claremont's inaugural chapter of the X-Men)
UNCANNY X-MEN #129–137 (The Dark Phoenix Saga)
UNCANNY X-MEN #141–142 (Days of Future Past)
WOLVERINE (1982) #1–4 (Chris Claremont's groundbreaking limited series illustrated by Frank Miller)
UNCANNY X-MEN #268 (An iconic story featuring Captain America and Black Widow)
X-MEN (1991) #1 (The world's best-selling comic book of all time, illustrated by Jim Lee)
A brand-new "Days of Future Past" 20-page prequel story, in continuity, with art by Salvador Larroca
Original "Days of Future Past" notes and script by Chris Claremont
Brand-new behind-the-scenes interviews with Chris Claremont about his most iconic and shocking X-Men stories
An exclusive Days of Future Past-themed variant cover of WOLVERINE #6 by Olivier Coipel – only available on Marvel Made!
An exclusive set of numbered lithographs (7" x 10.5") by renowned artists including Phil Noto, Salvador Larocca – only available on Marvel Made!
A Marvel Made Paragon Collection Certificate of Authenticity
The Hype Box
Can't-miss news and updates from across the Marvel Universe!