Movies
Published December 7, 2018
11 Standout Moments From Marvel Studios' 'Avengers: Endgame' Trailer
From Cap crying to Clint's return, there's a lot to process in the first look at the April 26th release!
To say people are excited for Marvel Studios' "Avengers: Endgame" is a huge understatement, as anticipation for the film has been sky high from the moment viewers saw "Avengers: Infinity War" and its jaw-dropping conclusion.
The trailer for "Avengers: Endgame" has now debuted, as seen above, giving fans their first look at what to expect in the new film, as the fallout from Thanos' stunning actions come into focus. We took a break from watching the trailer over and over (and over!) again to focus on 11 moments that stand out. 
STARK ADRIFT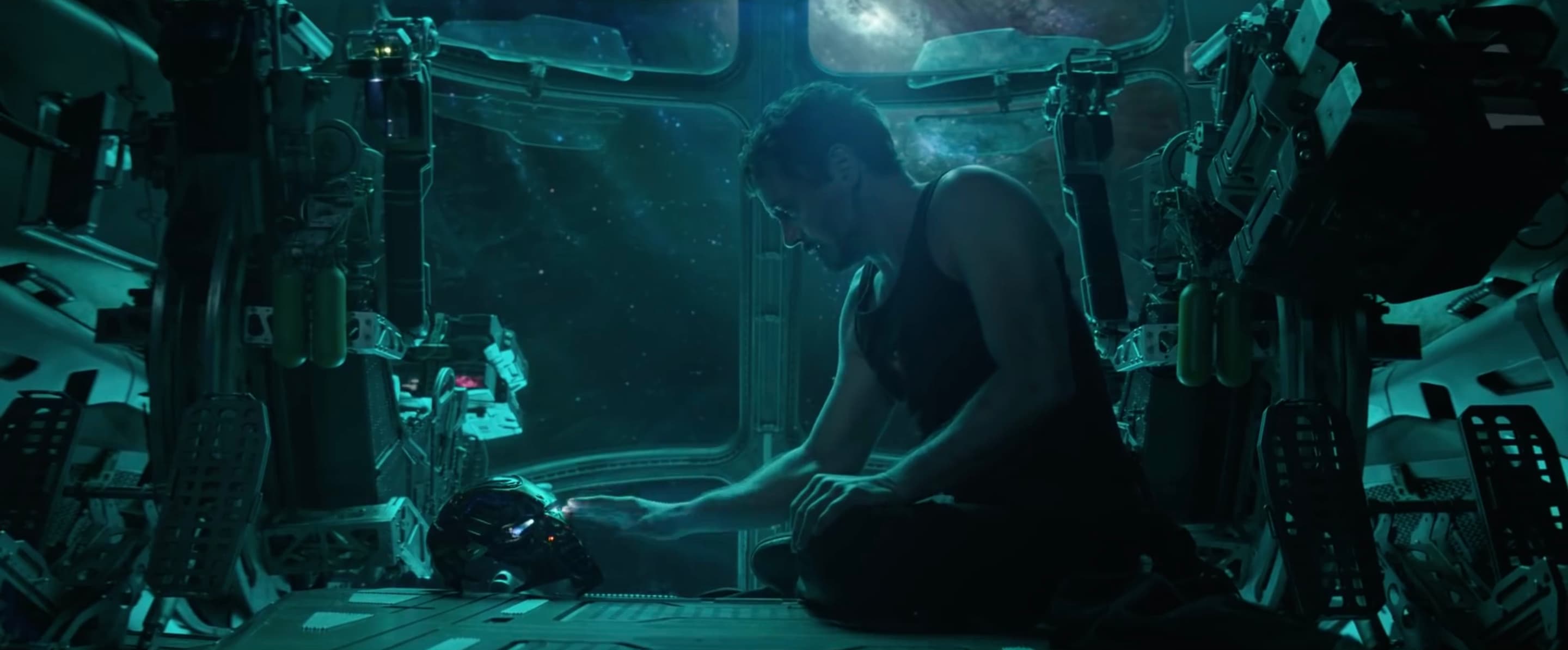 "Avengers: Infinity War" ended with Tony Stark and Nebula as the only two survivors left on Titan, after Thanos succeeded in his plan. The "Avengers: Endgame" trailer begins in an attention-getting manner with Tony now drifting through space in a ship, recording a message to his beloved Pepper Potts that lets us know he is in big trouble. 
TITANIC SCARECROW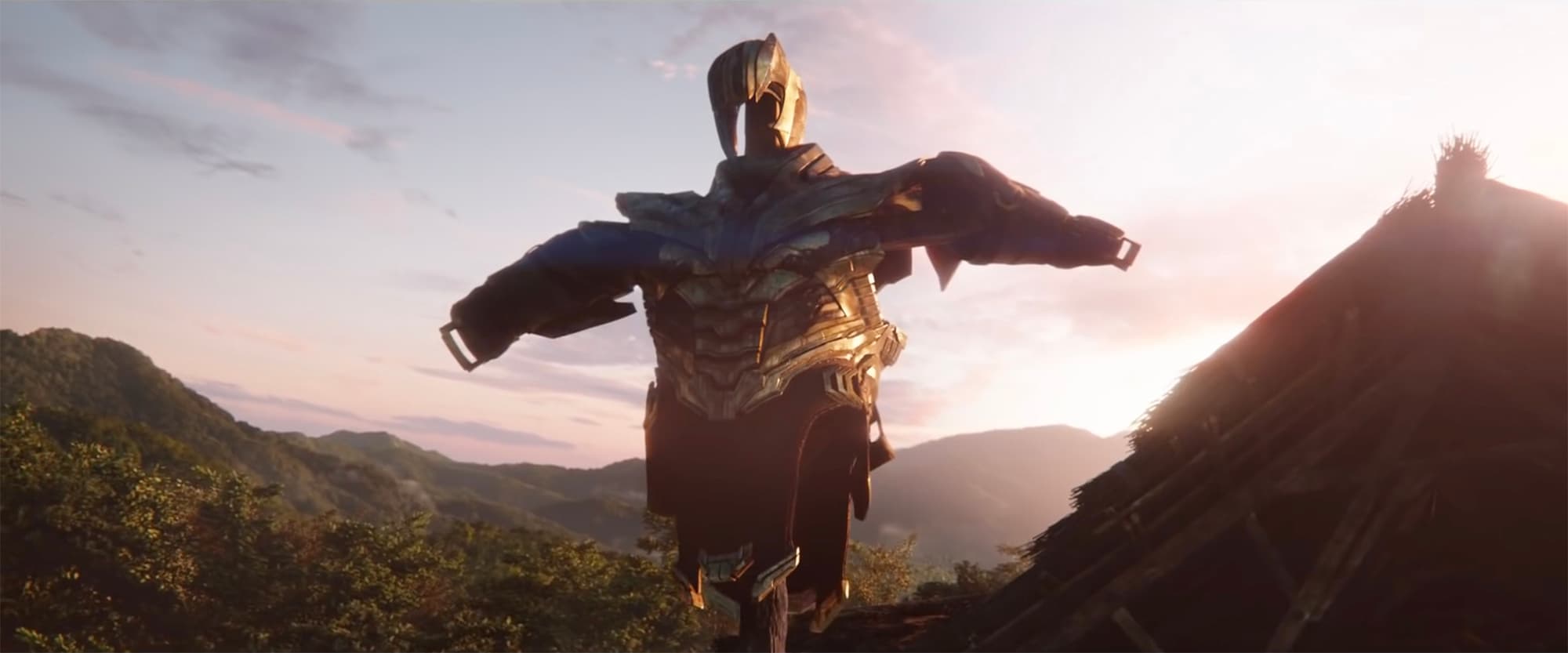 Some eagleeeyed viewers actually caught a glimpse of this at the very end of "Avengers: Infinity War" in the background of one of the final shots of the film, but the "Endgame" trailer gives us a great view of the triumphant Thanos' armor now placed on display as a Scarecrow of sorts – an image that Marvel comic book fans may find familiar. 
CRYIN' CAP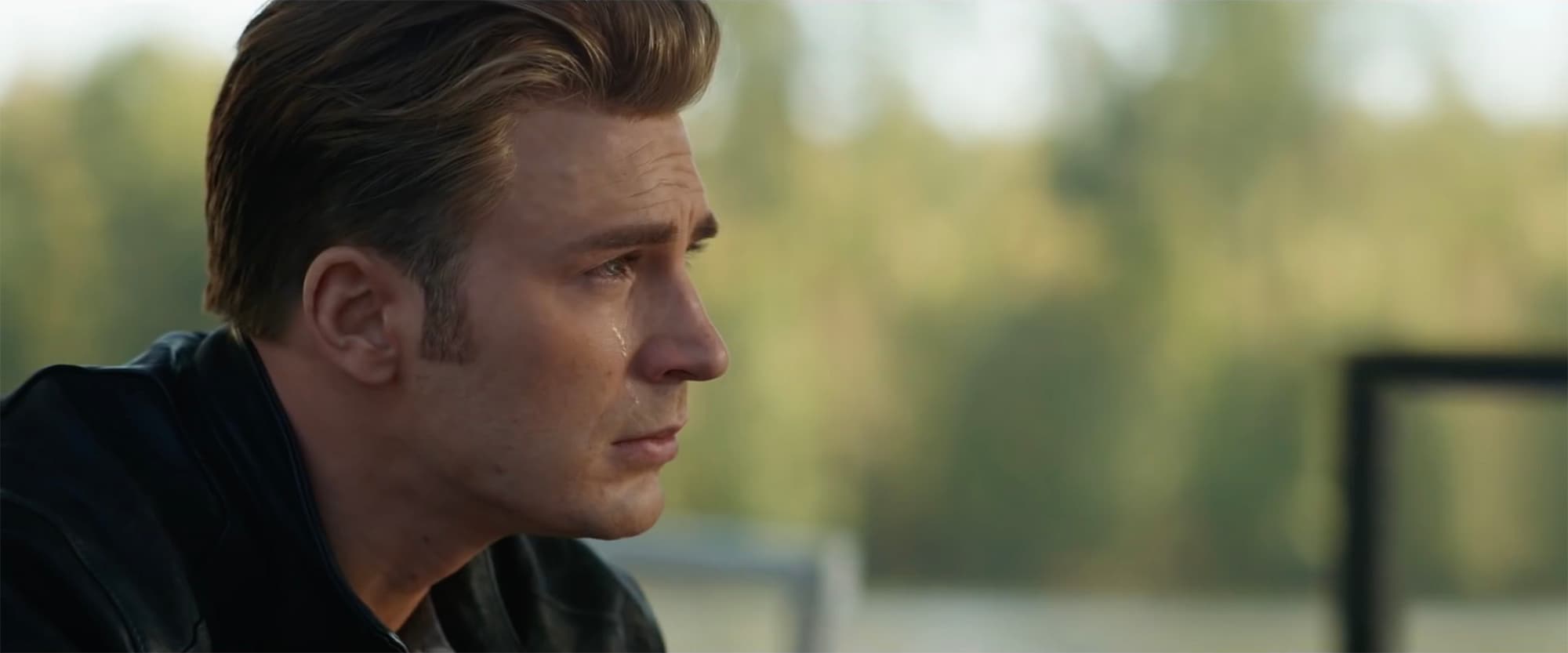 Our first look at Steve Rogers since the end of "Avengers: Infinity War" stands out for two big reasons. One, poor Steve is crying! Two, he's shaved off the beard he was rocking last time we saw him! We don't know why Steve is crying in this particular moment, but he clearly has plenty of reasons to, given the losses endured by the Avengers. 
BANNER SAD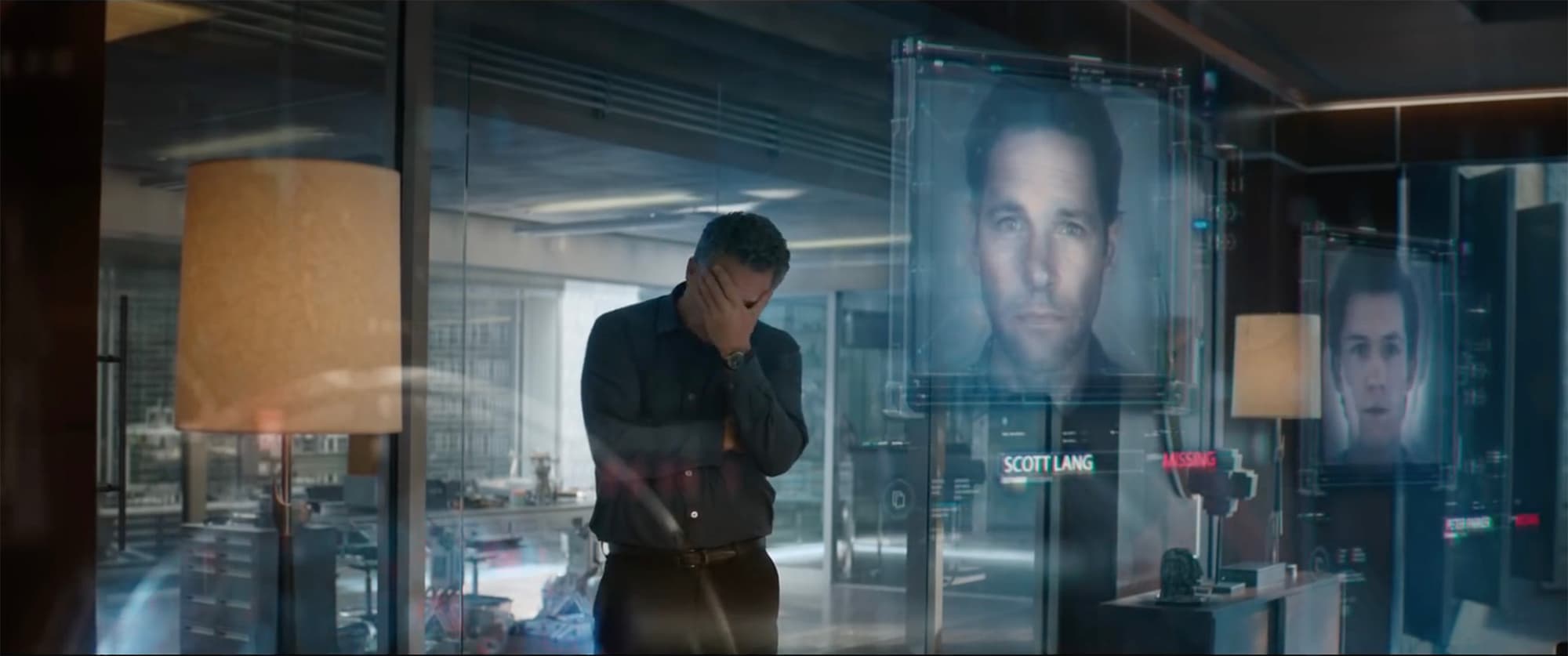 It's understandable that we find the Avengers in a dark place after the events of "Avengers: Infinity War," and that includes Bruce Banner – seen viewing (and then having trouble viewing) a display of familiar faces. 
ASGARDIAN WOES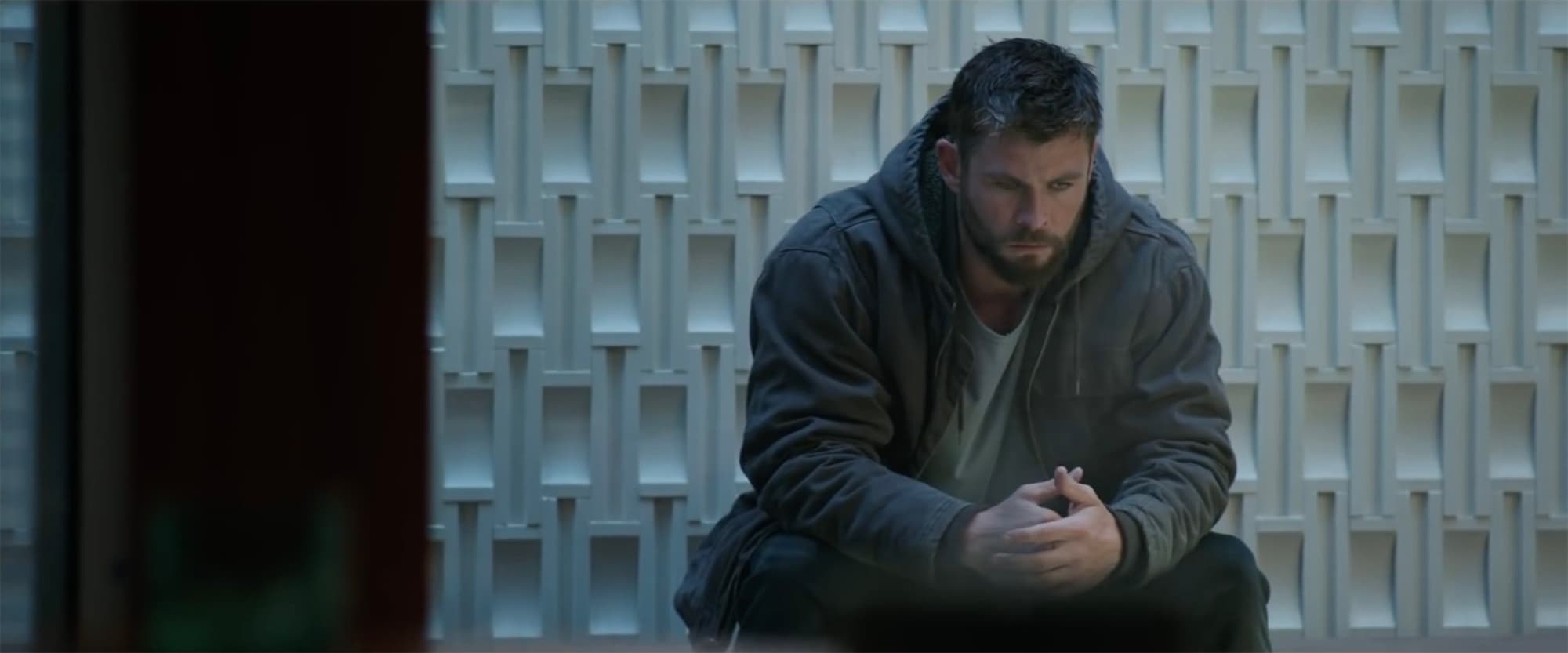 Also appearing to feel the weight of the world upon his shoulders when we catch up with him in the trailer is Thor, who's seen in one of his occasional forays into Midgardian garb. 
DAUGHTER OF SHADOWS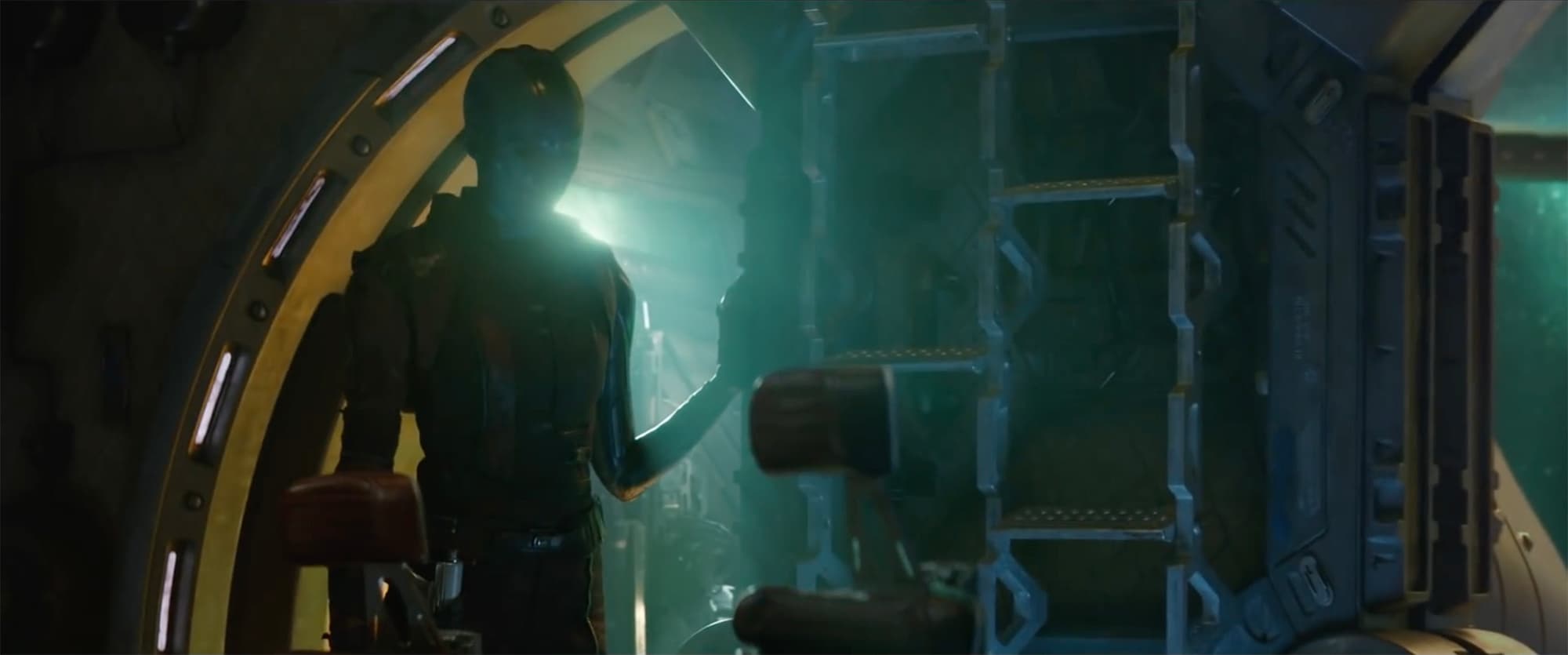 Also seen briefly in the "Avengers: Endgame" trailer is the shadowy figure of Nebula. The Guardians of the Galaxy were hit particularly hard by Thanos in "Avengers: Infinity War," including Nebula losing her sister, Gamora. So what's her next step? 
CLINT'S BACK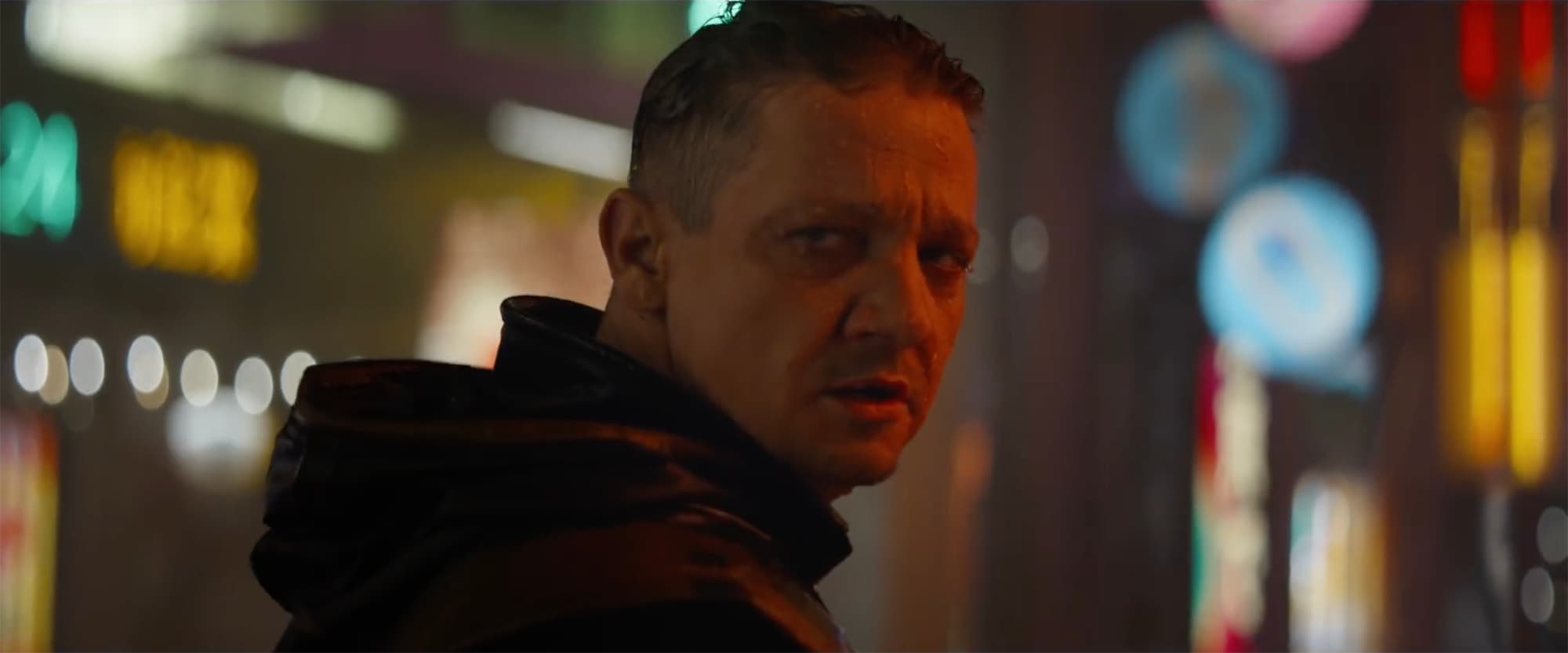 He wasn't present for the events of "Avengers: Infinity War," but Clint Barton makes his big return in "Avengers: Endgame." He's seen in the trailer in a noteworthy scenario, seemingly having just taken out some enemies and sporting a notably different look than we've seen him with before. 
PEGGY GAZING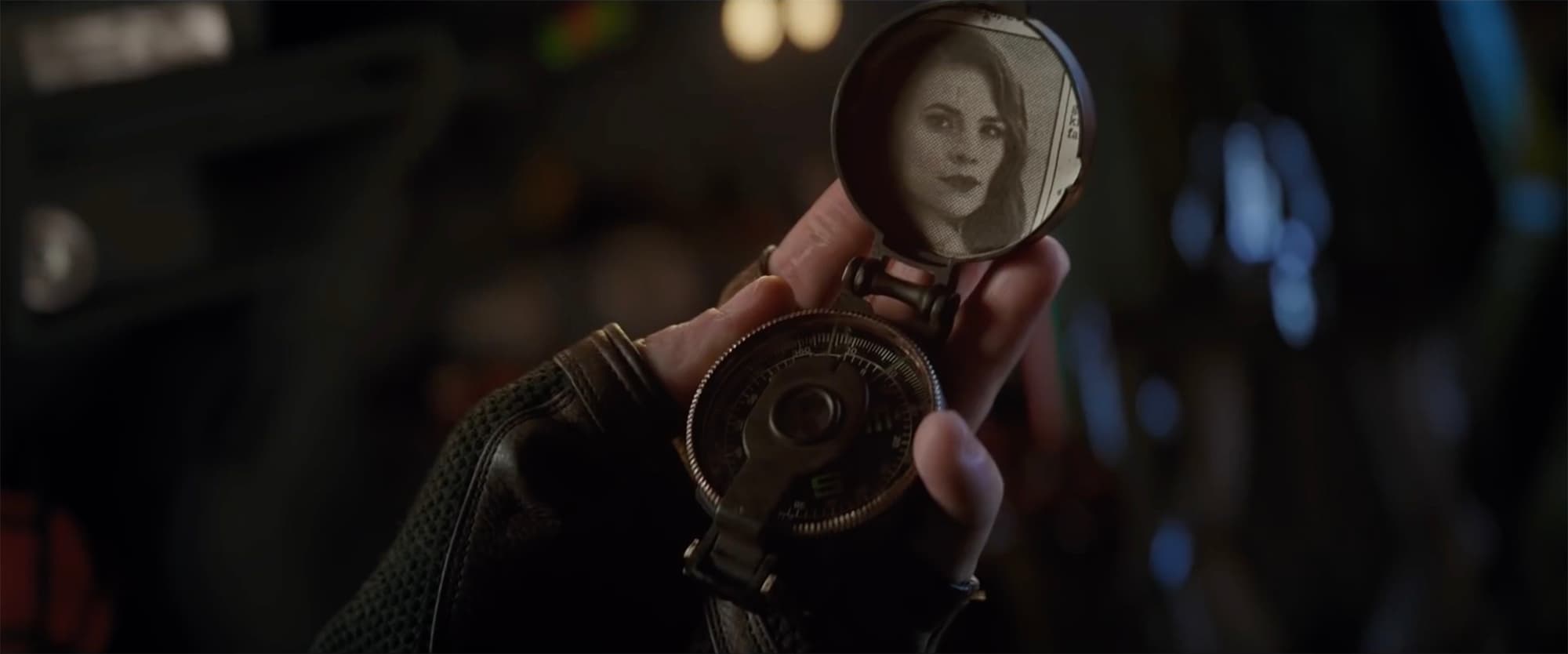 Gone but never forgotten, it never fails to have an emotional kick when Steve Rogers's mind turns to his beloved Peggy Carter. Here, he takes a look at the photo of Peggy he's had since his World War II days. 
PLANNING TIME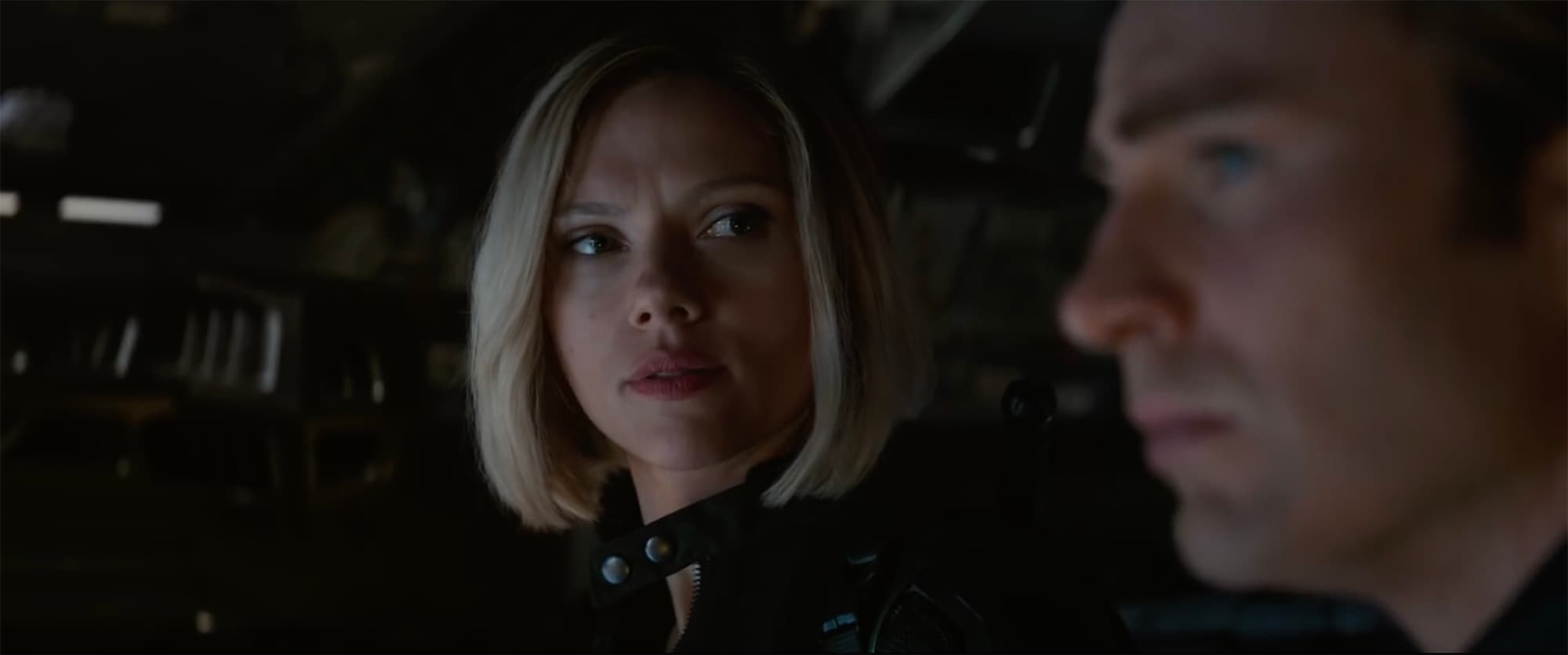 As the trailer nears its end, we see Black Widow and Captain America having a discussion and she tells him "This is gonna work, Steve," to which he replies, "I know it is. Because I don't know what I'm gonna do if it doesn't."  Suffice to say, what they're talking about has us all quite curious! 
THE END(GAME) IS HERE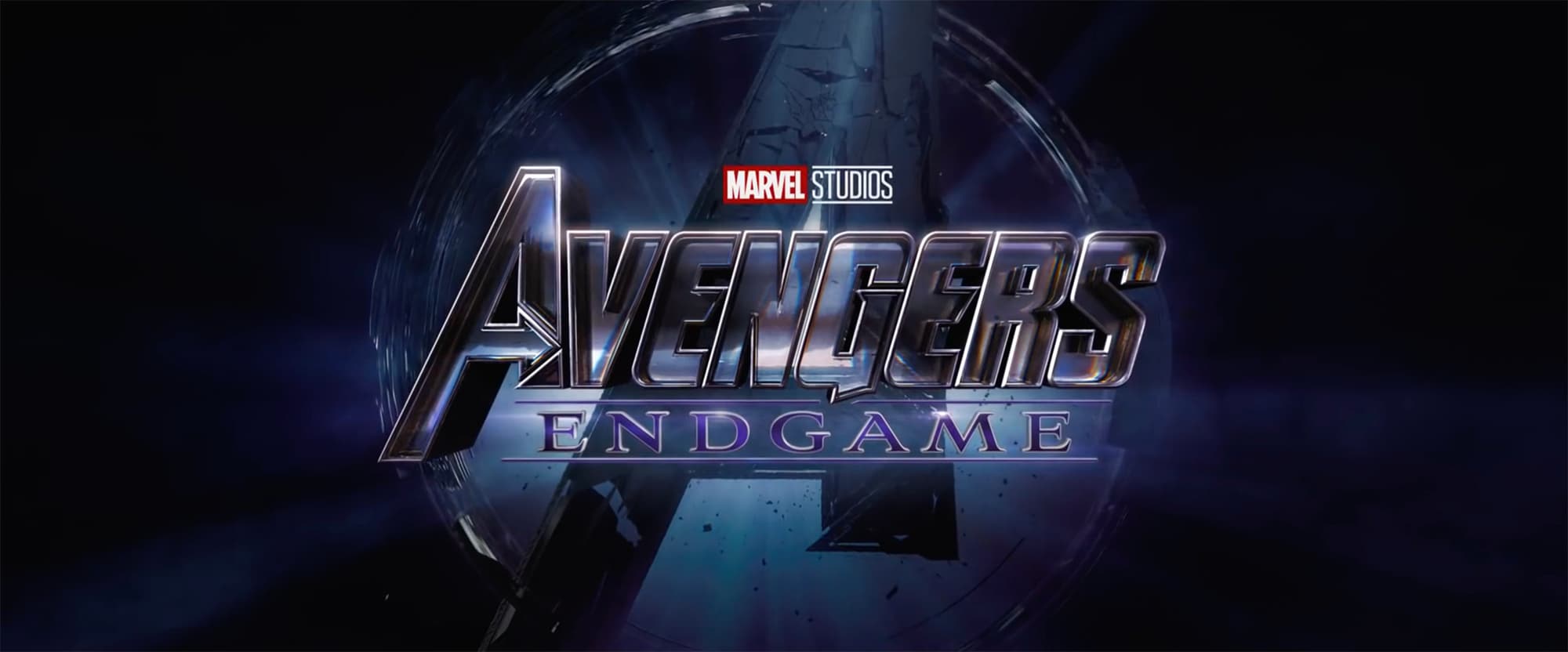 Until today, the title of the fourth "Avengers" film hadn't been revealed. So it's certainly a big moment when the trailer let us know that Marvel Studios' "Avengers: Endgame" is the title we'll all be talking about as we await the film's release! 
A FRIEND FROM GERMANY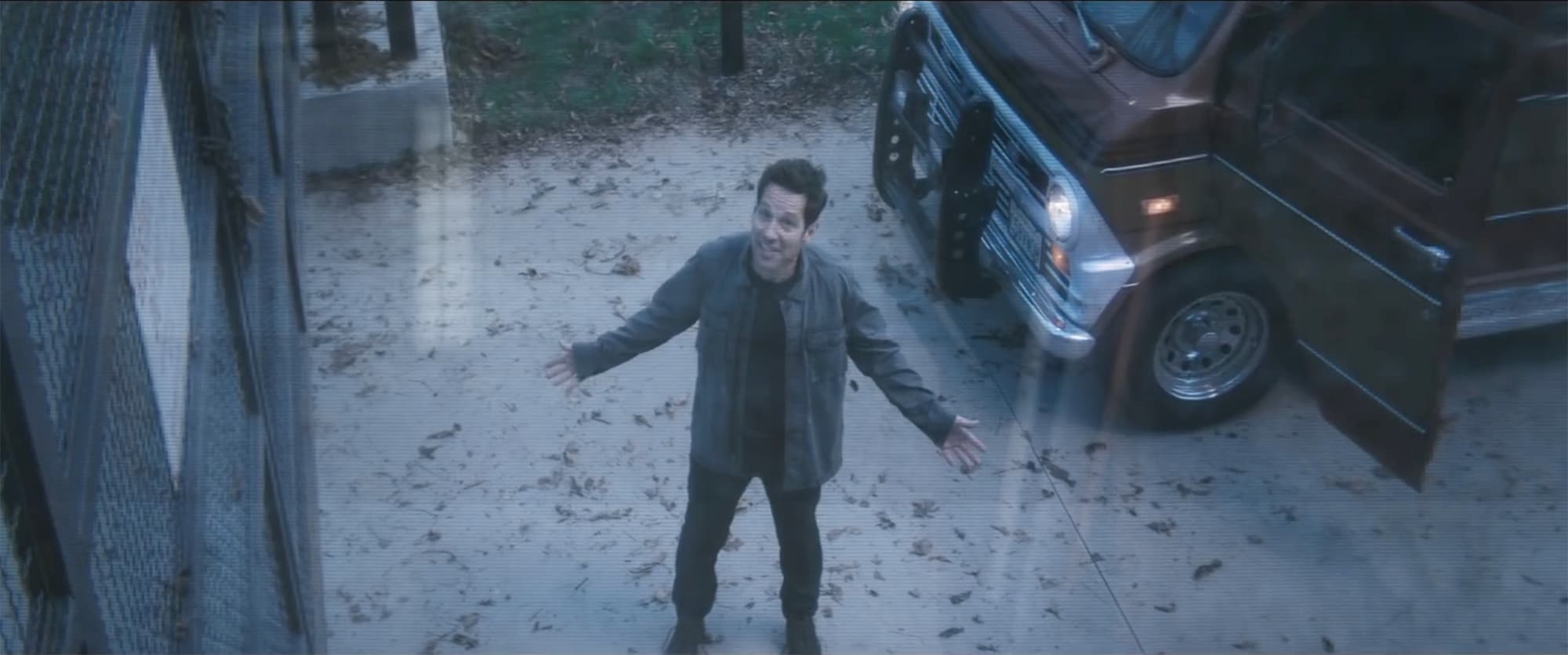 Last but certainly not least is the final seconds of the trailer, as none other than Scott Lang makes an appearance that Steve Rogers and Natasha Romanoff were definitely not expecting. What happens next? We'll find out in April when "Avengers: Endgame" hits theaters worldwide! 
See the culmination of the last decade of the Marvel Cinematic Universe when "Avengers: Endgame" opens in theaters on April 26, 2019. Stay tuned to Marvel.com, follow @Avengers on Twitter, and Like "The Avengers" on Facebook for the latest on the Avengers as it develops.
The Hype Box
Can't-miss news and updates from across the Marvel Universe!