Movies
Published April 28, 2021
Academy Award-winning Director Chloé Zhao Sets Her Sights on 'Eternals'
The history-making director sits down with Variety to talk about her upcoming Marvel Studios film.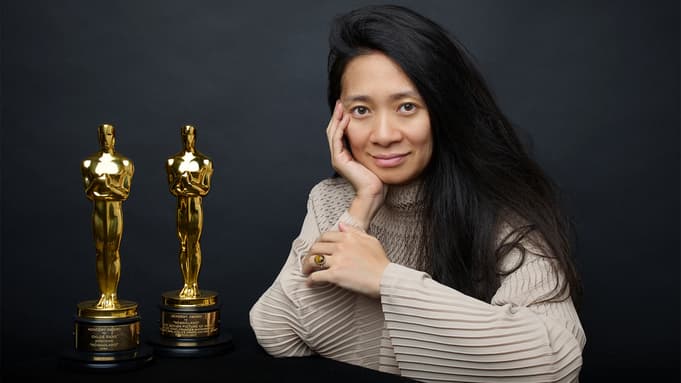 Director Chloé Zhao made history this past weekend at the 93rd Academy Awards when she took home the award for Best Director for her work on Nomadland — the first woman of color, and second woman ever, to receive the prestigious award — as well as taking home the top award for Best Picture.
Coming off her historic win and following her Variety cover reveal, Zhao sat down with the trade publication to talk about her filmmaking journey, navigating Hollywood as an Asian woman, and sharing how Marvel Studios' Eternals came to fruition.
Much like the titular star of Marvel Studios' Shang-Chi and the Legend of the Ten Rings Simu Liu manifesting his role with a viral tweet, Zhao, the decades-long Marvel fan, went directly to Marvel Studios herself to secure a project, which ultimately led to her helming Eternals.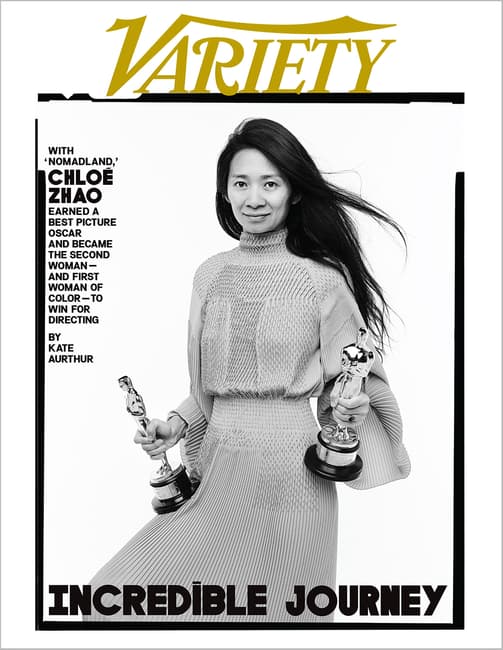 Eternals, in theaters on November 5, features an exciting new team of Super Heroes in the Marvel Cinematic Universe, ancient beings who have been living on Earth in secret for thousands of years. Following the events of Avengers: Endgame, an unexpected tragedy forces them out of the shadows to reunite against mankind's most ancient enemy, the Deviants. The ensemble cast brings together Angelina Jolie, Richard Madden, Kumail Nanjiani, Lauren Ridloff, Brian Tyree Henry, Salma Hayek, Lia McHugh, Don Lee, and Kit Harrington.
Revealed to Variety, Zhao crafted an Eternals pitch with executive producer Nate Moore. Upon reviewing the "spectacular" pitch, Marvel Studios president Kevin Feige recalled, "It was a very bold and very ambitious, sprawling 7,000-year story of humanity and our place in the cosmos."
In speaking about her approach to work, Zhao credits the people she surrounds herself with. "The one thing I learned really early on is that you've got to surround yourself with the right people," shared Zhao. "You can't change how people think – you can't control how they're going to think, how they're going to behave. But what you can do is make sure the people that are around you not only protect you but want to be with you because of who you are as an individual. I've been lucky in my whole career so far. Every single film we've made, I'm surrounded by people like that."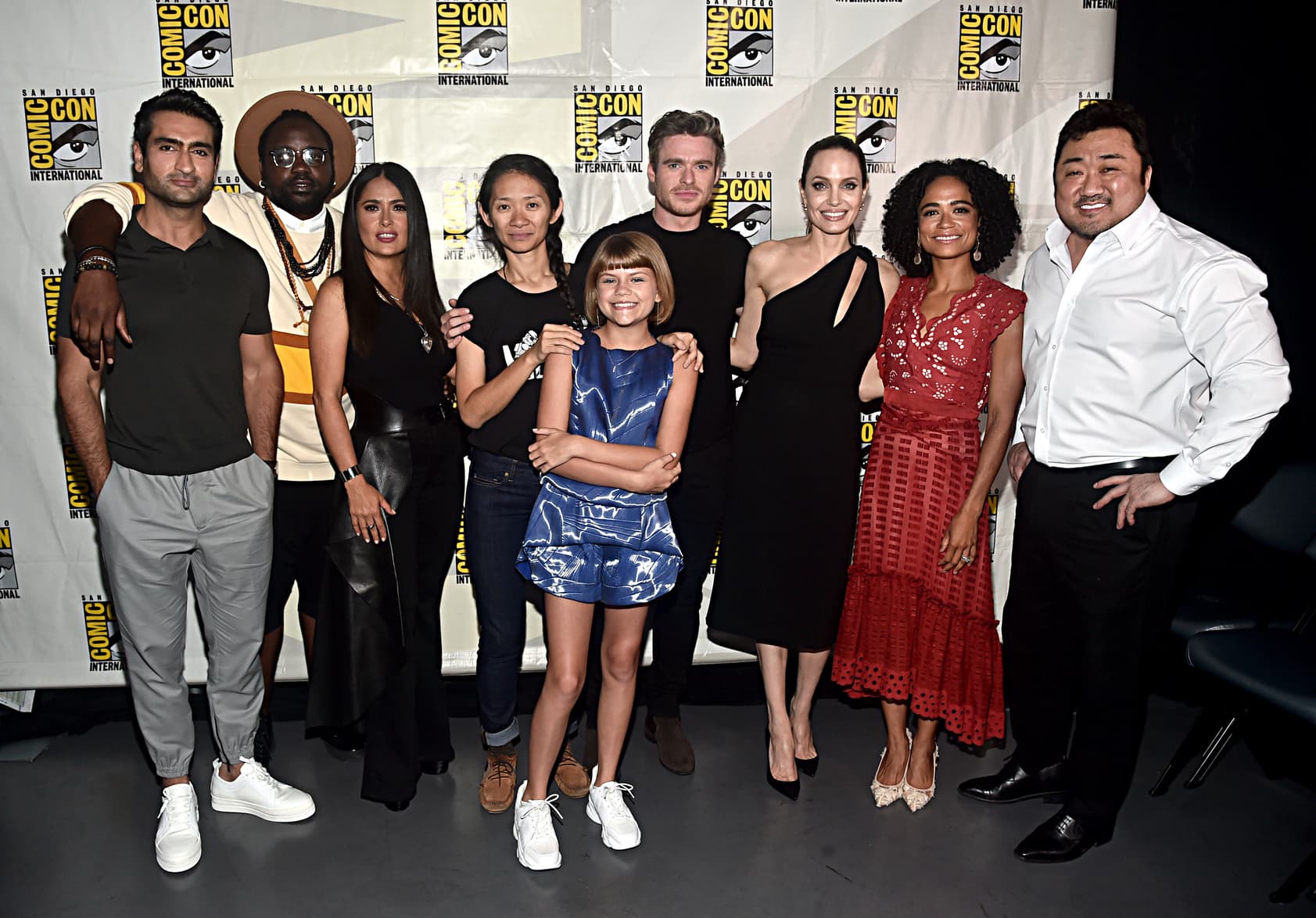 As a longtime comics fan, Zhao's vision for Eternals is deeply inspired by Jack Kirby's work on the original comics source material. "Jack Kirby and his imagination, his incredible work, is really the foundation of it," explained Zhao, which she layered with her own personal love of the genre. "On top of that, there is what Marvel Studios has built, this incredible journey they have going on. And then on top of that is me as a fan of the MCU. And then, me as a fan of the genre, but also growing up with sci-fi and manga and fantasy films. And how can we have this big melting pot and cook up something that may just taste a little bit different? It was just an exciting thing; all of us went in wanting to do that."
Eternals will be Zhao's first project of this blockbuster size and scope; however, she didn't let that change her approach to filmmaking. "From early on, [Marvel] knew the way I wanted to make this film, how I wanted to shoot," shared Zhao. "It can't be hundreds of people standing around. They very much adapted how to run the set the way that I wanted to work. I'm still surrounded by 25 people."
Zhao credits the team working around her, not taking sole ownership of the film as a singular vision. Zhao also specifically calls out editors Craig Wood and Dylan Tichenor for helping expand her repertoire as she now tackles post-production of the film. "It's just been such an incredible experience working with the team at Marvel," stated Zhao, "I want to be careful saying 'my vision,' even though I do want people to know they did support what I wanted to do. I want people to know that. But I also want to make sure they know that I got the support of this incredibly talented team, some of the most talented artists in the world. And it really is a village to make this film, but they did let me lead." 
Read Chloé Zhao's full interview with Variety here!
Marvel Studios' Eternals will make their Marvel Cinematic Universe debut in theaters this November 5, 2021!
Stay tuned to Marvel.com for more details!
The Hype Box
Can't-miss news and updates from across the Marvel Universe!