Movies
Published February 25, 2023
'Ant-Man and The Wasp: Quantumania': Creating Jonathan Majors' Kang the Conqueror
"Jonathan is a force of nature, and to watch him completely own this version of Kang was really awe-inspiring every day, day in and out."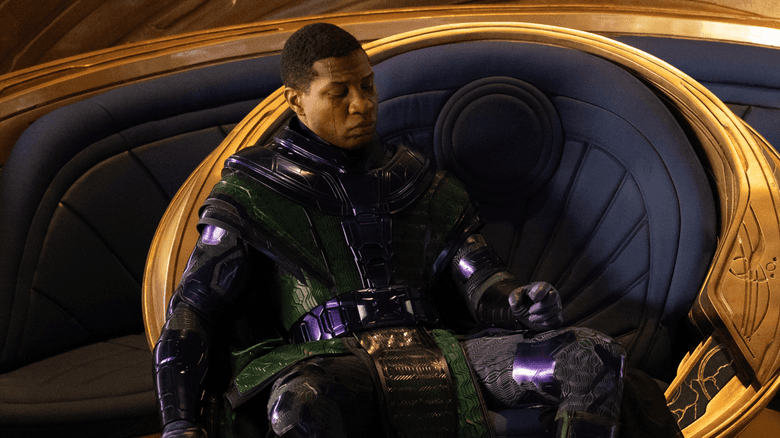 He Who Remains warned of someone worse, much worse, to come should things go astray at the end of time. Unfortunately, he gave this warning to Loki and Sylvie at the end of Season 1 of Marvel Studios' Loki, not to Scott Lang and Hope Van Dyne. How were they supposed to know not to mess with Kang?

In Marvel Studios' Ant-Man and The Wasp: Quantumania, some of the Marvel Cinematic Universe's smallest heroes come face-to-face with a huge new, big bad in Kang the Conqueror. After the whole Lang-Pym-Van Dyne family gets trapped in the Quantum Realm it slowly comes to light that for all those years, Janet wasn't just stuck in the subatomic location alone — Kang was with her too. And they were friends! Until Janet realized exactly who Kang was, and what he could do, and she thwarted his plan to leave the Quantum Realm. That is until suddenly Ant-Man shows up and can help Kang retrieve what he needs to leave this place behind for good… 

Kang is a menacing, powerful force to be reckoned with, made even more commanding thanks to Jonathan Majors' performance as the character. And even more impressive, this isn't Majors first — or even last — appearance in the MCU, having previously appeared as He Who Remains in Loki (and jumping right to the end with some spoilers, will next appear as Victor Timely in Loki Season 2). 

"We just knew we had what I like to always call a Swiss Army knife in a performer, and you need an actor that's just a chameleon and capable of incredible range," Producer Stephen Broussard tells Marvel.com. "Jonathan is a force of nature, and to watch him completely own this version of Kang was really awe-inspiring every day, day in and out." 

Majors himself is humbled to be in the role, calling the whole experience so far — from He Who Remains to now Kang, and beyond — "illuminating."

"It just lights me up in such a way that my whole body and brain just feel so excited with potential, I feel spoiled," He explains. "Also, a deep responsibility to tell these stories and advocate for this character for as long as they let me. I feel like I'm ready and I'm focused, and I know I have the support to do it."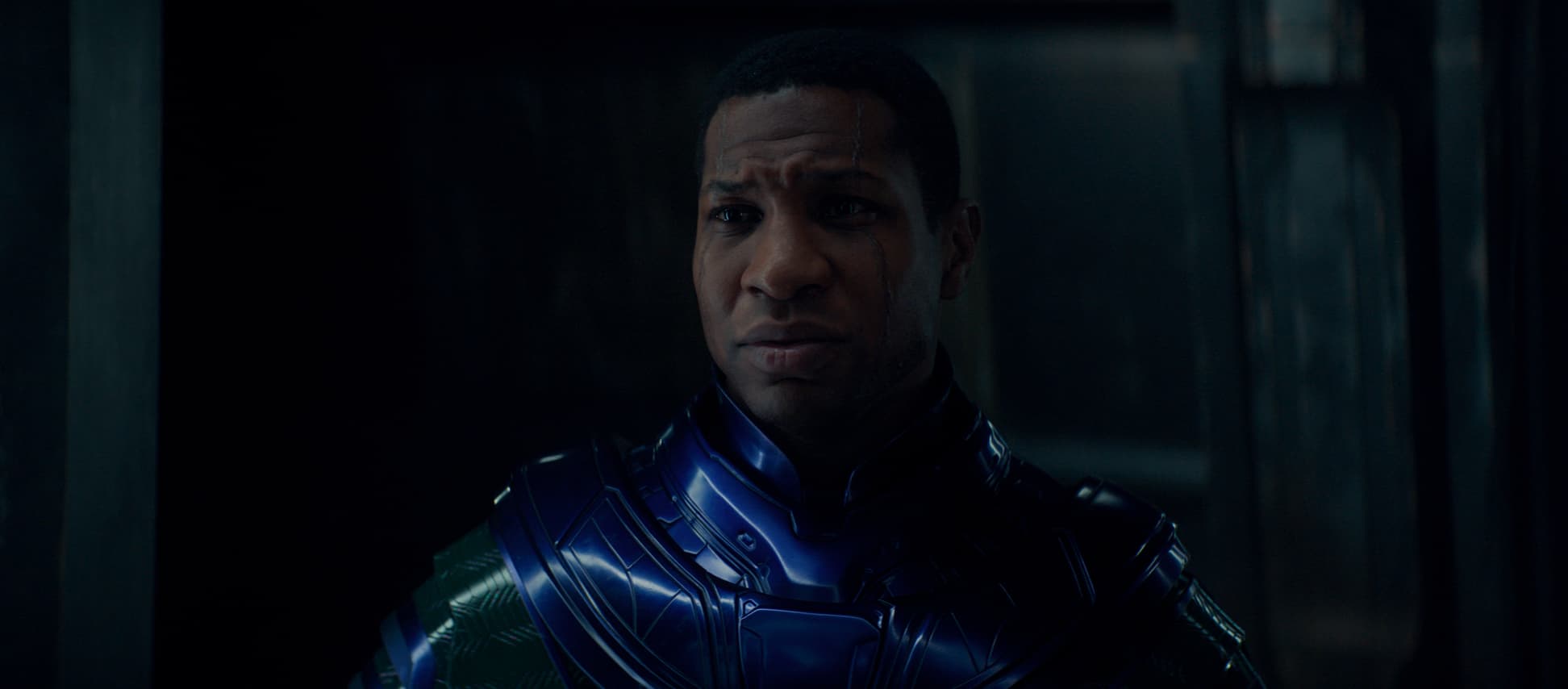 "Jonathan and I had many, many conversations before we shot the movie about Kang and Kang as a character and Kang as he relates to He Who Remains," Director Peyton Reed explains. "Jonathan had it wired. Jonathan relishes this idea of exploring all these different parts of this, this sort of overriding Kang character all the Kang variants. Jonathan and I had a lot of conversations about who Kang was, how he was going to be in this movie, how he carried himself, how he spoke."

And what viewers see on the screen is a product of these conversations — and a wildly different, 180° character than He Who Remains, the flamboyant loner at the end of time. 

"Jonathan described [Kang] as like, no moves wasted," Broussard continues. "He is so sure of himself. He is so confident that he is the strongest, smartest person in the room at all times. He doesn't need to be as showy as He Who Remains. He doesn't need to make flashy moves or even physically like move that much. He's very still in the movie. Watching that on set, it was so clear that there's a confidence there that just feels like, uh-oh. This guy is formidable and knows what he's doing. 

This set up an interesting juxtaposition between Kang and the titular hero of the movie, Ant-Man. "You know Kang is a character who is not going to be derailed by Scott Lang's joking about things," Reed continues. "He's a man of very few words, if Kang says something he means it. That was exciting to us just putting those two energies up against each other." 

To get into character, and really set He Who Remains and Kang (and all the other variants to come) apart, Majors creates playlists tailored to each specific one. As Broussard explains, as an actor Majors is "playlist driven."

"One of the parts of his process — I'm peeling the curtain back — is he'll come up with a playlist every time I've worked with him, he has his headspace playlist. For Kang, it was a lot of bombastic, almost brawny, orchestral music. And he would play it. And you'd hear it. It was like the theme. You'd hear it every morning when he'd walk on stage with his speaker. And that's kind of how he sees it. It's an insight into that."

Majors, meanwhile, is happy to divulge a little bit more about his playlist process, explaining "We have our persona, we have our ego, we have our id, and we have our tiny little voice. The playlist kind of speaks to all those things."

"In a character, in a scene, in a play, in a movie, sorry, in a script, each scene is potentially asking for one of those parts of your psychology to come forward. There's a part of your psychology, there's subconscious to it as well. It's that subconscious that you're acting from. You're listening to that. So, music will appear and I curate it over time and do work to pattern the music so I can hear it, and it'll do something. And there are levels to it. Broussard will remember that I was singing the opening of [Lauryn Hill's, "Ex-Factor"]."

Majors then launched into singing the song, mid-interview.

"That song was directly connected to Janet. I was playing that months before scenes with her. There are moments between takes where I would hum it to myself or sing it to activate that part of my instrument. It's just my road into different parts of myself."

So where to, and what songs, next? The MCU is wide open for Majors and the Kang variants yet to come.

"The future is unwritten, and this character could go anywhere," Broussard explains. "It could clearly be anything, in any guise. Part of the fun when it comes to Jonathan and Kang is to expect the unexpected. All possibilities are on the table.
BIG and small things await! Ant-Man and The Wasp: Quantumania is now playing in theaters. 
The Hype Box
Can't-miss news and updates from across the Marvel Universe!