Movies
Published April 17, 2019
'Avengers: Endgame' Refresher: Captain Marvel
Where we last left off with Carol Danvers.
We watched Carol Danvers go higher, further, and faster in her recently released stand-alone movie. While we haven't seen her hang out with any of the other Avengers, yet, that's coming when she joins the team in Marvel Studios' "Avengers: Endgame." Here's where we left off with Carol in 1995, and how that connects to the present day, post-snap.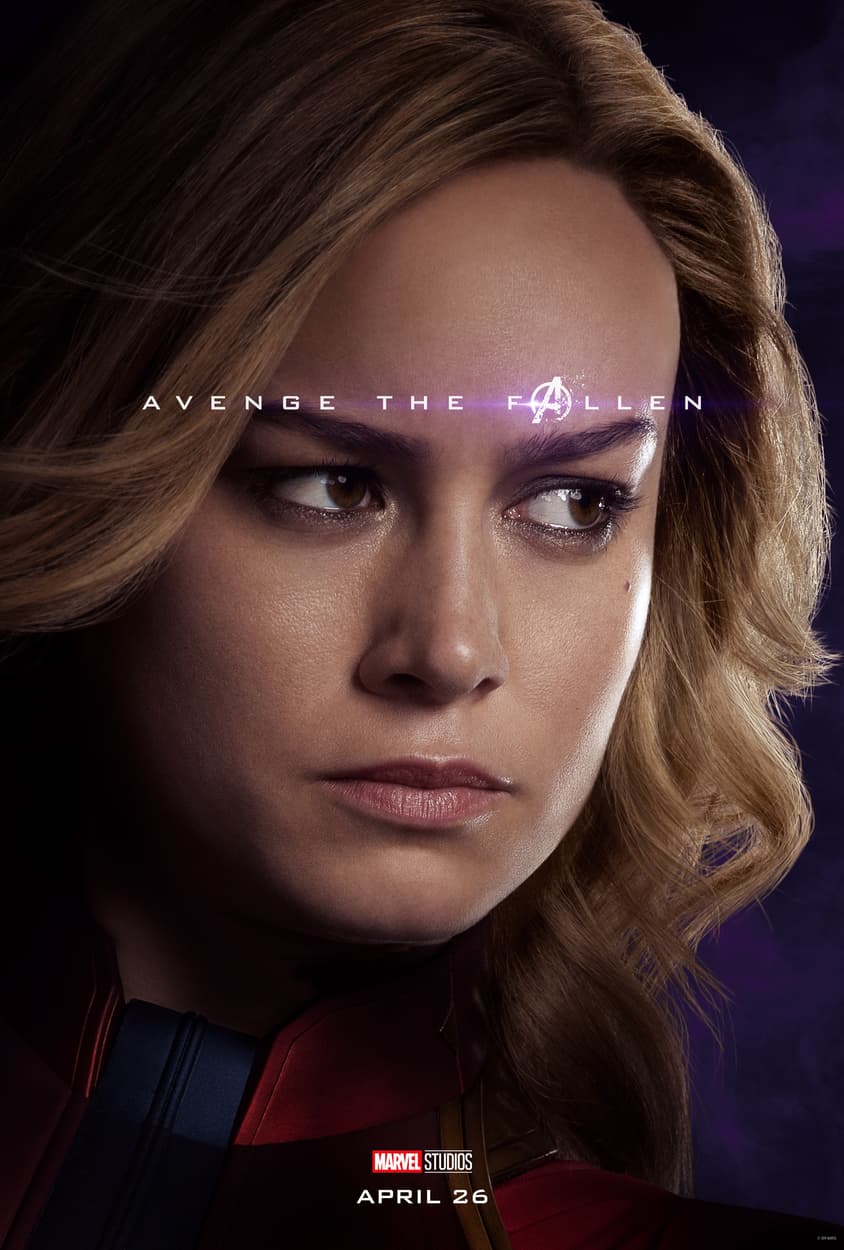 We last saw Carol at the end of "Captain Marvel" take off for the sky to help the Skrulls find a new home planet to settle down. Where is she going, what is she going to do, and who is she going to meet along the way? That's a big mystery, as Carol hasn't been seen in of the other Marvel Cinematic Movies so far. But, that doesn't mean her presence hasn't been felt — Nick Fury did name it The Avengers Initiative in her honor, after all.
It's also Fury who brings Carol back to Earth for "Avengers: Endgame." At the end of "Captain Marvel," we see Carol give Fury a new high tech pager that will be able to contact her wherever she is in the galaxy; at the end of "Avengers: Infinity War," Fury manages to use the pager to reach out to Carol before he disappears himself.
So, did it work? Did Carol receive Fury's message? She sure did. While we don't know any specifics yet, Carol comes back down to Earth and meets the rest of the Avengers at their headquarters. From the released trailers, it also looks like she's already making new friends, since Thor takes a liking to her right away.
Out of all the Avengers and where they stand heading into "Endgame," we know the least about Carol since she's been away from the action on Earth for so long. Considering the fight she put up to save the remaining Skrulls and bring them to safety, imagine what she's going to do when she learns half of Earth's population has been wiped out.
See the culmination of the last decade of the Marvel Cinematic Universe. Marvel Studios' "Avengers: Endgame" opens in theaters on April 26. Get tickets on Fandango now!
Follow @Avengers on Twitter, and Like "The Avengers" on Facebook for the latest on the Avengers as it develops!
The Hype Box
Can't-miss news and updates from across the Marvel Universe!