Movies
Published April 23, 2019
'Avengers: Endgame' Refresher: Nebula
Where we last left off with the daughter of Thanos.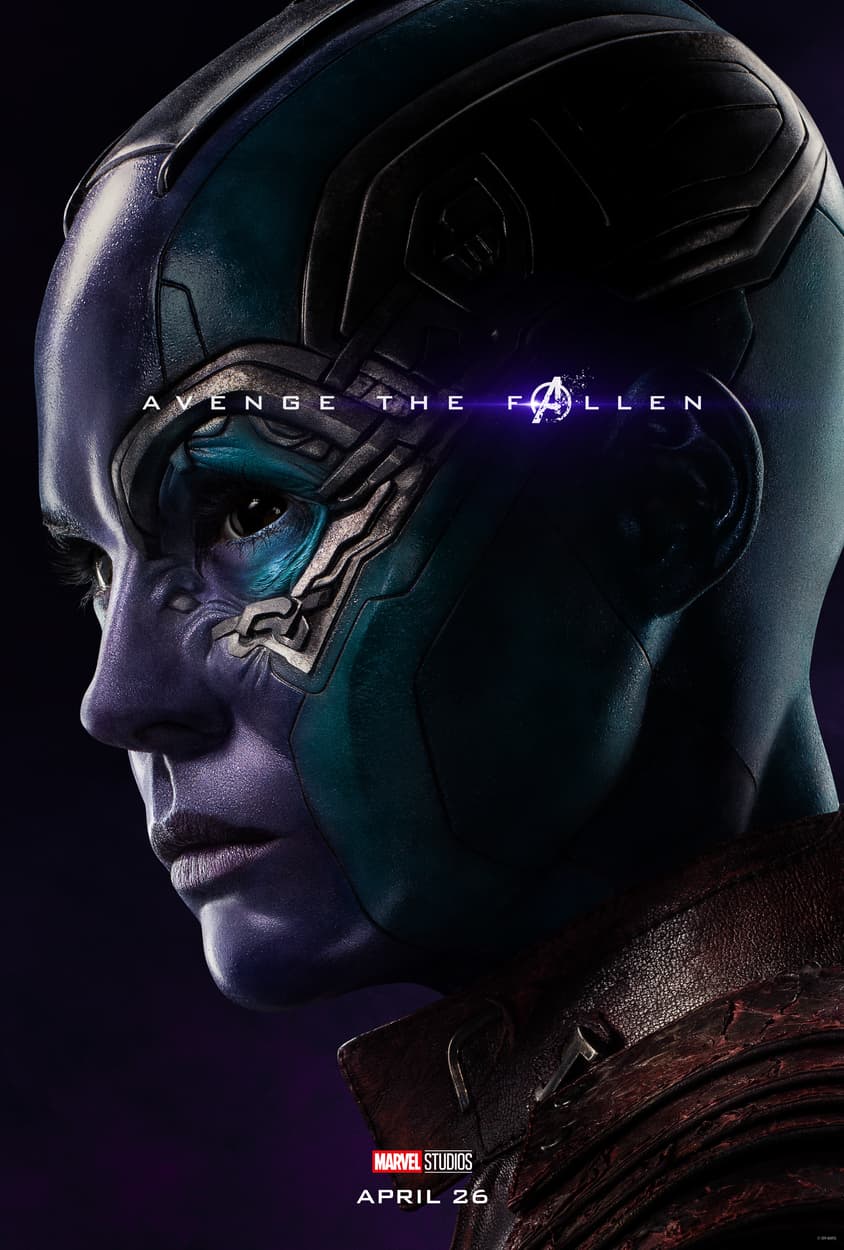 Though she and her sister Gamora somewhat made amends at the end of "Guardians of the Galaxy Vol. 2," their relationship is still far from perfect. However, that doesn't mean these two still aren't looking out for one another, especially when it comes to dealing with Thanos. At the beginning of "Infinity War," we learn that the Mad Titan has captured Nebula, and is torturing her in hopes that Gamora will reveal the hidden location of the Soul Stone.
Though Nebula is stronger than she looks, Gamora can't deal with her sister being hurt in such awful ways. Thanos has got her trapped, and since she's a cyborg, he's taking her apart piece by piece. At first Gamora claims she doesn't know the location of the stone, but eventually, she can't bear to see Nebula suffer. In order to spare her, Gamora willingly gives up the location of the Soul Stone's location, which sends Thanos (with Gamora in tow) off to Vormir.
This brief interaction is the only time these adoptive siblings cross during "Infinity War," which makes the revelation about Thanos, Gamora, and the Soul Stone so much sadder. Later, when Nebula goes to fight with Iron Man, Spider-Man, Star-Lord and the others on Titan, she tries to go up against her father but is quickly overpowered. Nebula realizes that since Thanos now has the Soul Stone, Gamora had to be sacrificed. Hearing this information sends Peter Quill into a tailspin, which ultimately, leads to the Mad Titan defeating all of them.
And we all know what happens next: Thanos then manages to collect the last remaining Infinity Stones, puts them in his Infinity Gauntlet, and snap.
When the dust settles, literally, Nebula sadly realizes, "he did it." She and Tony are now the only two left on Titan, and yes, they might be the oddest pairing we've seen yet in the Marvel Cinematic Universe — a billionaire playboy philanthropist and a Luphomoid assassin trapped in space, unsure of what to do next?
Somehow, Nebula (and Tony) makes it off of Titan, into space, and apparently down to Earth. Though becoming an Avenger was probably never on Nebula's to-do list, it appears that's the path she's on now. In the released trailers for "Avengers: Endgame," we not only see her surrounded by the other surviving Avengers but suiting up to join the fight, too. While it might be unusual for her to join a team since she's so used to surviving on her own, if there's anyone who has a major bone to pick with Thanos on a personal level, it's his daughter.
See the culmination of the last decade of the Marvel Cinematic Universe. Marvel Studios' "Avengers: Endgame" opens in theaters on April 26. Get tickets on Fandango now!
Marvel Insiders! Experience Marvel Studios' "Avengers: Endgame" in REALD 3D. Redeem your points for 25% off RealD3D tickets on Atom Tickets. Visit marvel.com/insider/rewards for more details. Terms apply.
Follow @Avengers on Twitter, and Like "The Avengers" on Facebook for the latest on the Avengers as it develops!
The Hype Box
Can't-miss news and updates from across the Marvel Universe!