Movies
Published March 9, 2020
Final 'Black Widow' Trailer Reveals Taskmaster, Red Room, Family and More
Here are 9 things we learned from this morning's action-packed trailer!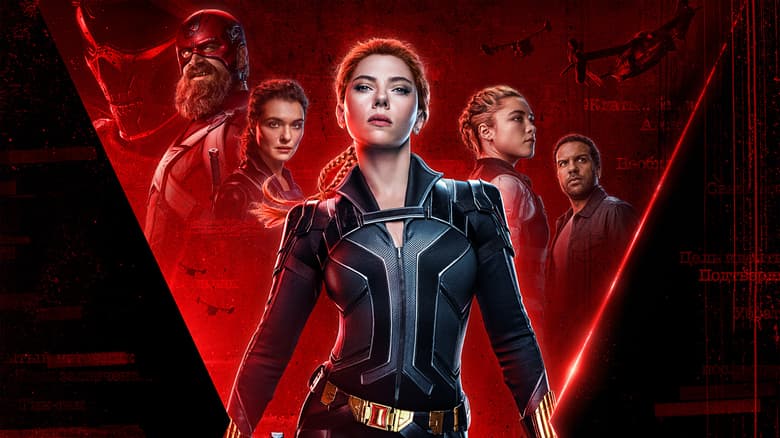 We're still reeling from this morning's action-packed trailer from Marvel Studios' Black Widow , in theaters May 1.
Like Natasha Romanoff, let's go back to beginning and break down everything we learned from the 2:24 glimpse into the film.
1. secretive past
The trailer gave us an intimate look into the sisterly bond Natasha and Yelena Belova had in a timeline before Nat even became an Avenger. It's reassuring to know Nat remains ever as illusive and secretive among family.
You can get a feel for how Yelena regards her and how she explained away her departure from her life while they're catching up over drinks, "I tell people my sister moved out west. You're a science teacher. Your husband—he renovates houses. You're thinking about moving, but you're going to wait until the interest rates go down," leaving Nat laughing before stating, "That's not my story."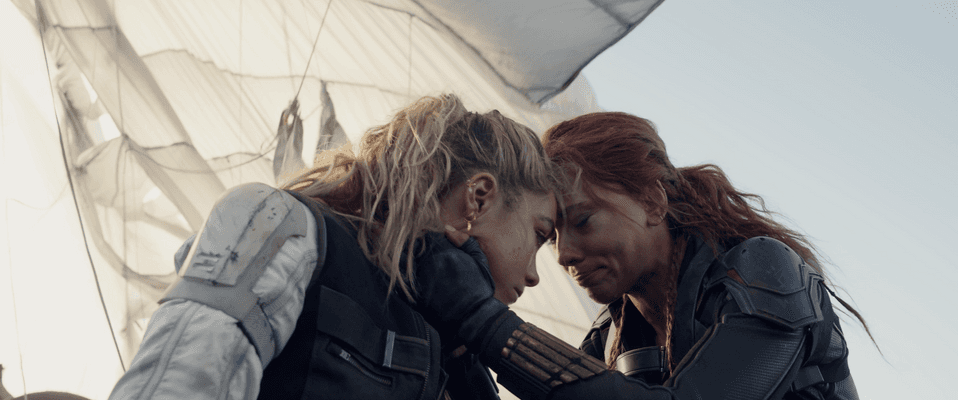 2. Mistakes Were Made
Before Nat found her way onto the Avengers, she made some bad calls that resulted in the dark parts in her ledger, as well as a lot of fractured relationships and enemies. It appears Taskmaster may be one of those enemies she's wronged in her past.
3. Who Is Taskmaster?
Following a fiery crash, we see an armored figure with a shield approach Natasha. Yelena reveals his call sign is "Taskmaster," as we watch him review security footage of Natasha's moves and combat skills as she took on Hammer Industries guards, as seen in Marvel Studios' Iron Man 2.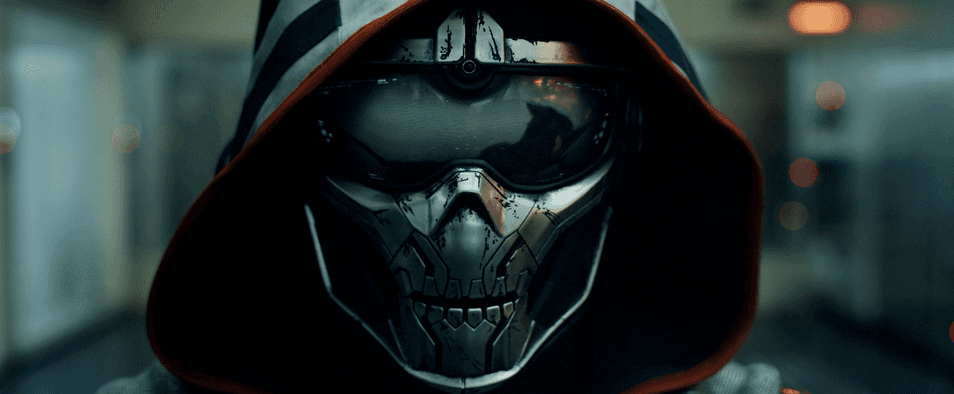 In his comics origins, Taskmaster is a skilled tactician armed with the ability to mimic his enemies' every move thanks to his photographic reflexes.
4. Red Room Program
Taskmaster now controls the Red Room, a training program that turns young women into highly-skilled assassins.
Yelena having gone through the program, like Nat, reveals that a new crop of young Widows are manipulated, 'fully conscious,' but unable to make their own choices. It appears these young Widows are forced into doing Taskmaster's bidding, including hunting Nat and Yelena.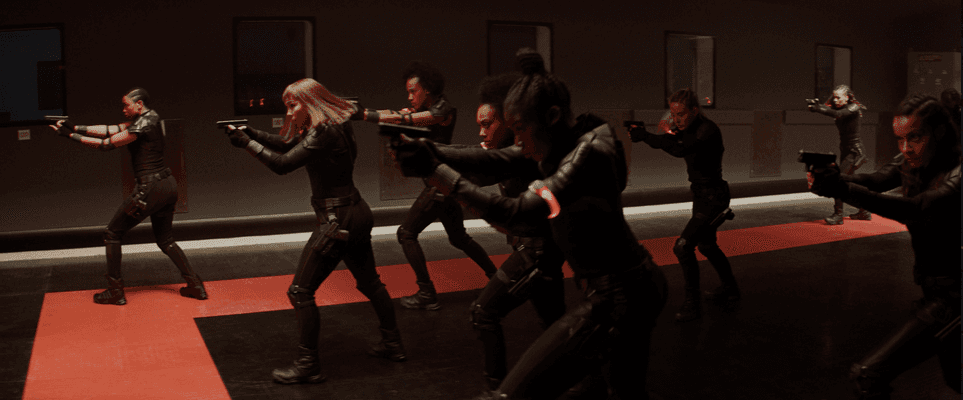 5. Conscious Sisterly Recoupling
Knowing what she endured in the Red Room, from her conversation with Bruce Banner in Marvel Studios' Avengers: Age of Ultron, Natasha expresses regret to Yelena for not coming back to get her, as the trailer reveals the Red Room's experiments on Yelena.
With a powerful new adversary, Nat and Yelena team up to destroy the organization that forced unbelievable horrors onto our two leads, which continues to haunt them.
However, they can't do it alone.
6. Family Affair
Nat and Yelena must head back to where it all began, and it requires bringing their parental figures into the mix.
Alexei Shostakov aka Red Guardian reminds them, "We are family. We fight with you," as they all grab hands on the battlefield.
However, the maternal figure Melina Vostokoff, another Black Widow who went through the Red Room five times, expresses doubt that they can win against Taskmaster, suggesting, "I found it best not to look into the past."
7. Mimetic Master
It appears Taskmaster is studying several Avengers' fighting style, including Captain America, Hawkeye, and Black Panther, in the lead-up to his attack on Black Widow.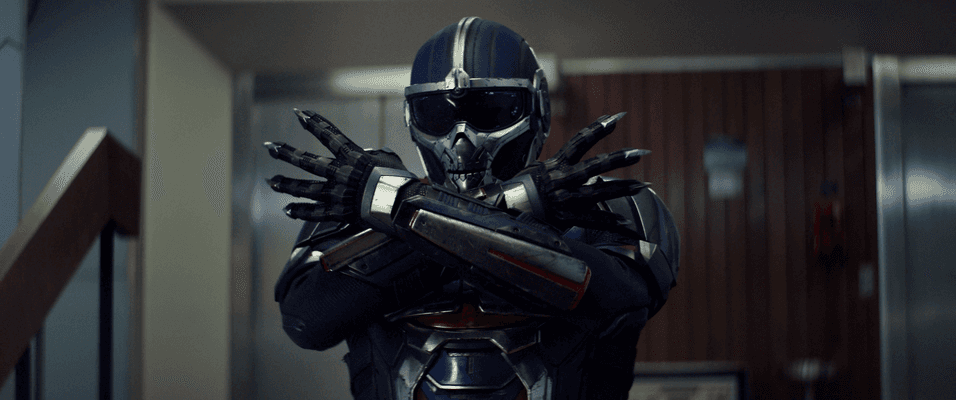 8. When Your Past Catches Up To You
Taskmaster isn't the only one hunting Nat.
We see General Thaddeus E. Ross, who oversaw the implementation of the Sokovia Accords following the events of Marvel Studios' Captain America: Civil War, is hot on her trail.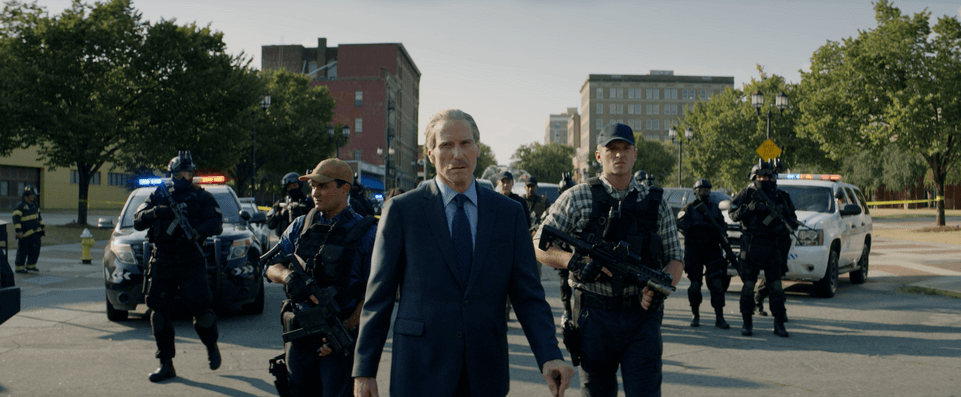 9. Regret? I Don't Know Her.
Nat affirms that she's made her choice and that she's done running.
Bonus! No Back Hunch In These Parts
In a playful endcap to the trailer, as Nat is about to reveal her plan of attack, we witness mom and dad remind Natasha not to slouch ("Up! Up!") and to always listen to her mother.
It's great to see Super Heroes have bicker-filled family dinners just like the rest of us!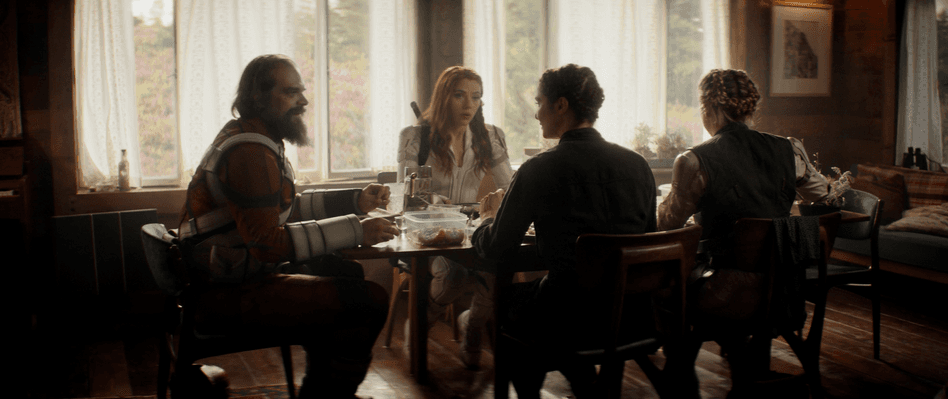 Scarlett Johansson reprises her role as Natasha Romanoff aka Black Widow in Marvel Studios' first film in Phase Four, Black Widow. Florence Pugh stars as Yelena Belova, David Harbour as Alexei Shostakov aka Red Guardian and Rachel Weisz as Melina Vostokoff.
In Black Widow, Natasha Romanoff confronts the darker parts of her ledger when a dangerous conspiracy with ties to her past arises. Pursued by a force that will stop at nothing to bring her down, Natasha must deal with her history as a spy and the broken relationships left in her wake long before she became an Avenger. Directed by Cate Shortland and produced by Kevin Feige, Black Widow hits U.S. theaters on May 1.
Stay tuned to Marvel.com, follow @TheBlackWidow on Twitter and @Black.Widow on Instagram and Like "Black Widow" on Facebook for the latest on Black Widow as it develops.
The Hype Box
Can't-miss news and updates from across the Marvel Universe!