Movies
Published October 6, 2021
The Enduring Legacy of Black Widow
The cast and creative team of Marvel Studios' 'Black Widow' reflect on Natasha Romanoff's past and the destruction of the Red Room!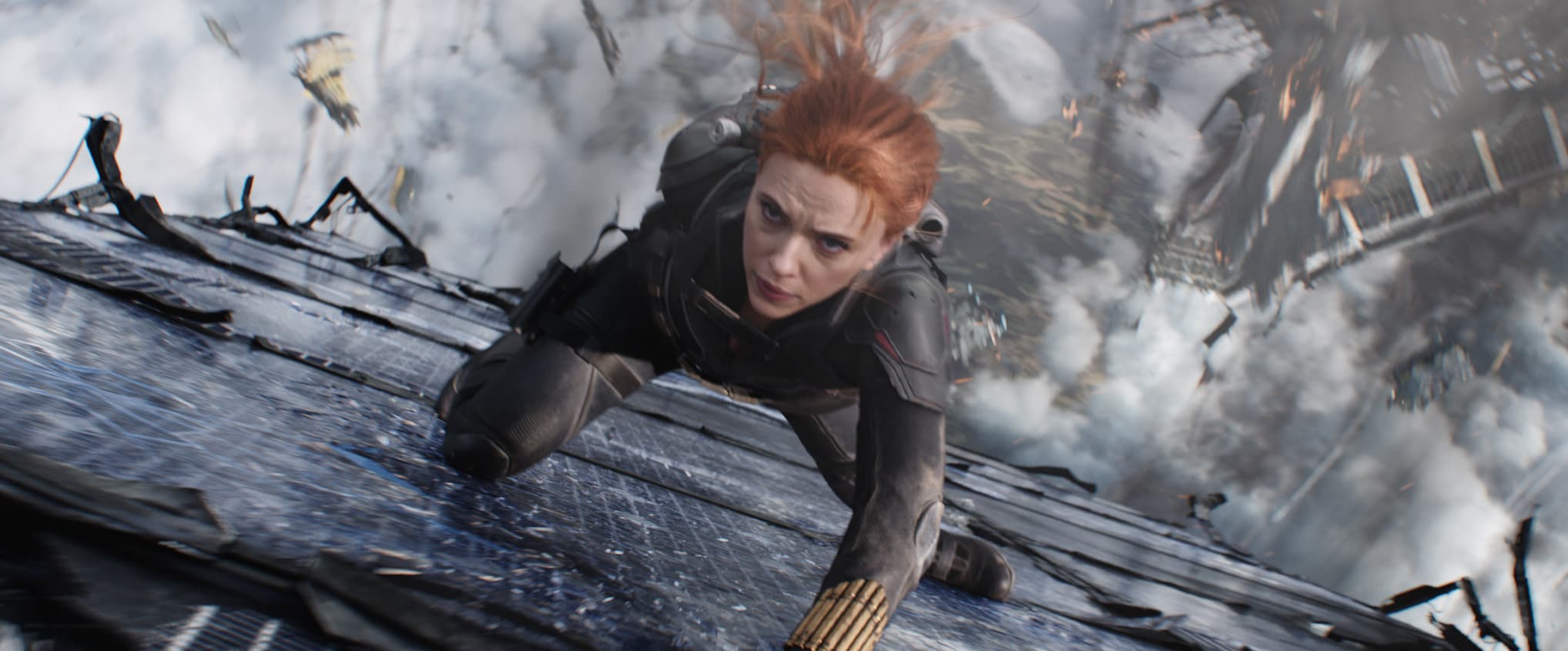 [Editor's Note: The following article contains spoilers for Marvel Studios' Black Widow.]
Natasha Romanoff made her Marvel Cinematic Universe debut over a decade ago with Marvel Studios' Iron Man 2. Across eight films, including this summer's blockbuster feature Marvel Studios' Black Widow, now streaming on Disney+ for all subscribers, the Avengers' most deadly spy is ready to tackle the red in her ledger head on.
[RELATED: Scarlett Johansson's Natasha Romanoff Journey From 'Iron Man 2' to 'Black Widow']
The Beginning
In Black Widow, directed by Cate Shortland, audiences discover Natasha's story outside of her time with S.H.I.E.L.D. and the Avengers. You don't know everything about the illusive spy until now.
Speaking to Marvel.com, Shortland revealed she wanted fans to feel for Natasha Romanoff, whose story they followed over the years, but hadn't understood why she is the way she is—why she always chose to be alone. "Black Widow is going to make the audience feel more and realize they were watching someone who they'd watch for years, for 10 years, and they hadn't known that this is what she's carrying," said Shortland. "They hadn't known that she had her sister ripped away from her, that that's why she finds it so hard to trust, and that's why she finds it so hard to accept love."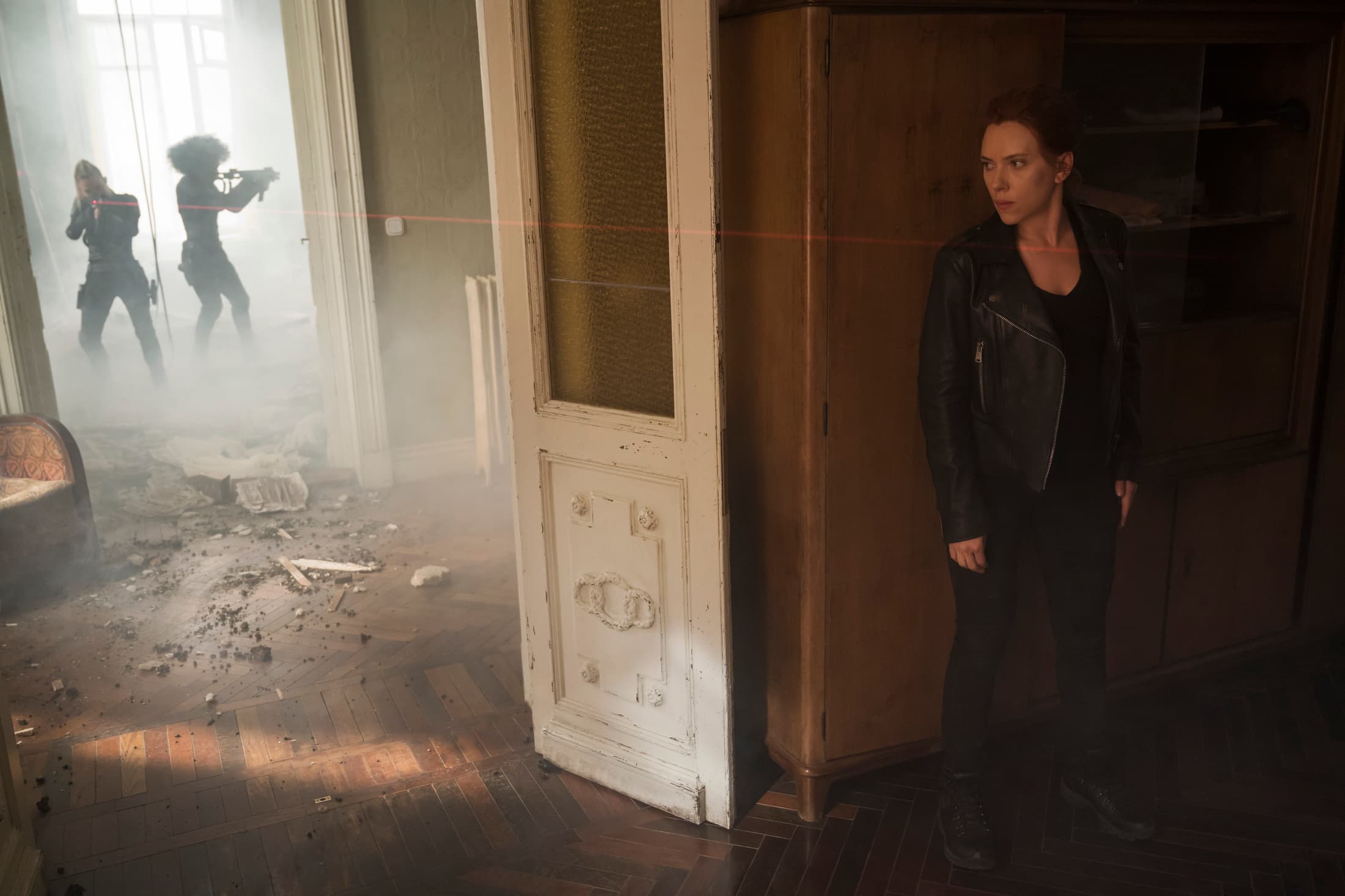 To understand her future and the choices Natasha made in Marvel Studios' Avengers: Endgame, the creative team of Black Widow understood they had to go back to her past. Screenwriter Eric Pearson highlighted the discussions he had with Marvel Studios president Kevin Feige, co-producer Brian Chapek, Shortland, and Academy Award-nominated actress Scarlett Johansson, who reprised her role as Natasha Romanoff/Black Widow. "If you look at Natasha as the character we've known in different movies of different tones, there's always been this allusion to her dark past, and I didn't want that to be sugarcoated or anything," explained Pearson, "I wanted for us to understand just how far she's come to build herself up into being the hero who saved half the universe."
On getting to peel back the layers of Natasha across the eight MCU films, Johansson shared with Marvel.com, "We were lucky because we were informed by this last 10 years of Natasha's time in the MCU," before continuing, "When you think about the circumstances that brought her to the Red Room, you had to honor all of that stuff. You had to reflect on the subjugation of women. You had to reflect on her victimization. You had to reflect on all of that stuff. Because they're all the parts that make up her. It's all the stuff she's running from."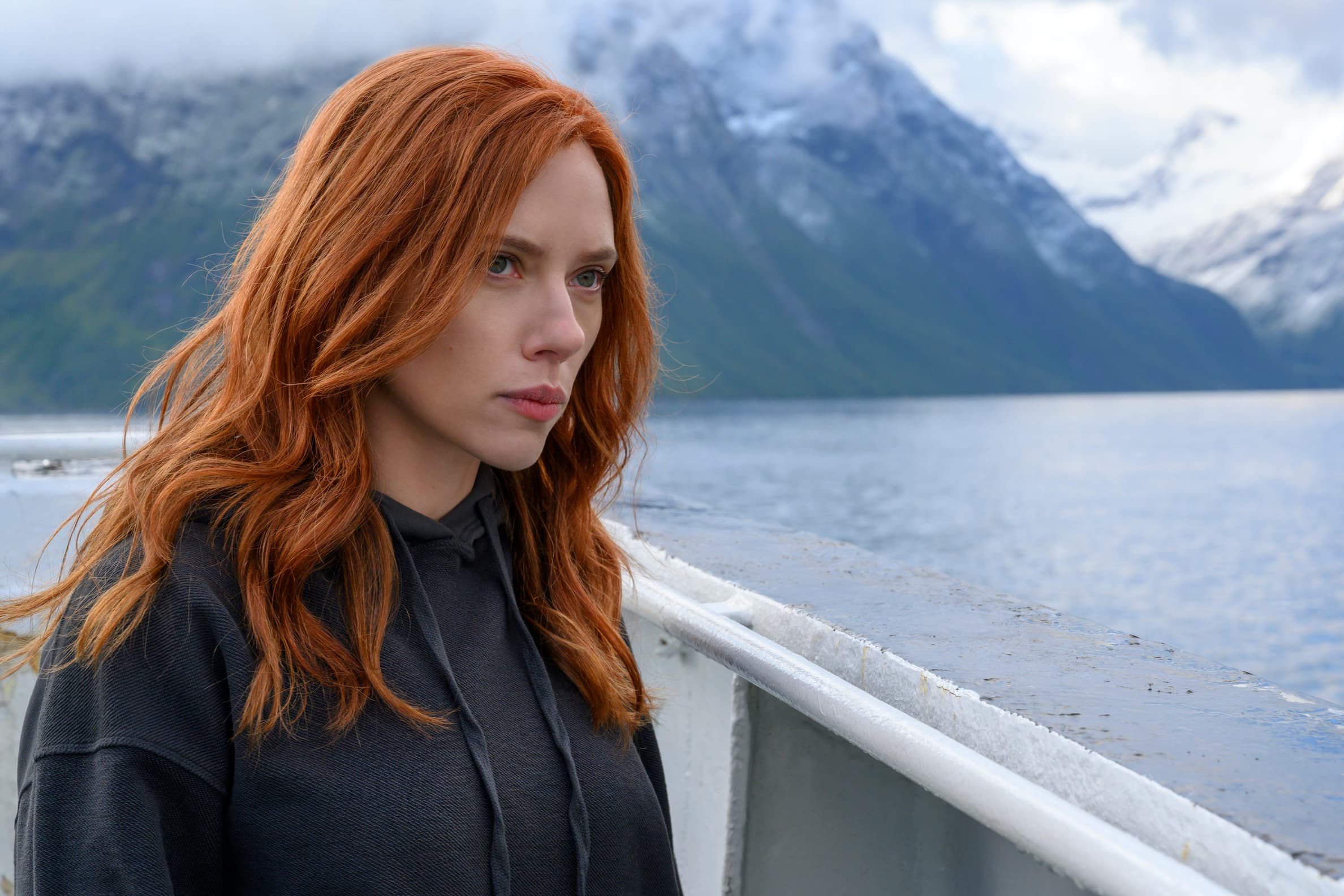 The Red in Natasha's Ledger
When Natasha is pursued by a force that will stop at nothing to bring her down in Black Widow, she must deal with the broken relationships left in her wake long before she became an Avenger—her other found family.
At the start of Black Widow, a young Natasha resides with her spy family—father Alexei, mother Melina, and sister Yelena—in Ohio. Upon completion of Alexei and Melina's mission for the Red Room, the family leaves America and are separated, with Natasha forced into the Red Room Widow training program. Reflecting on what younger sister Yelena represents to Natasha, Johansson proclaimed, "Yelena is just the embodiment of everything she wants to turn away from; Yelena's in her face about all of that stuff. She's another generation—it's refreshing, but also terrifying, because Yelena is like, 'Look at what we experienced.' And it's not at all what Natasha wants to look back on. She just wants to look ahead. Not only is it inconvenient for her in every way, but it's so painful."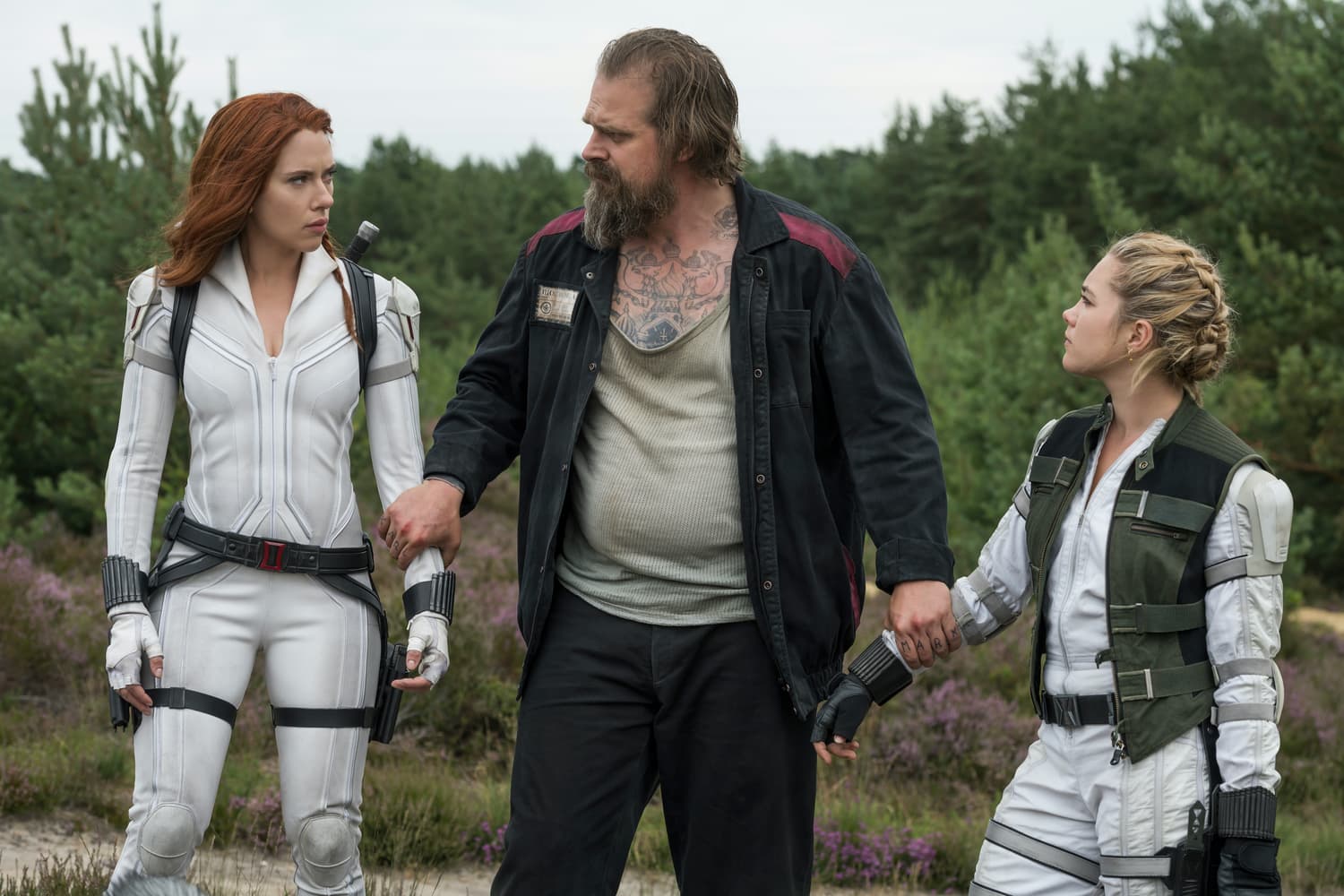 Natasha's road to becoming a hero within S.H.I.E.L.D. and the Avengers is tied to a choice she would prefer to never address again. To prove her loyalty to S.H.I.E.L.D. and defection from the Red Room, Natasha and Clint Barton detonate a bomb in General Dreykov's office. To ensure Dreykov's physical presence in the office, Natasha had Clint detonate the bomb when she sees Dreykov greet his young daughter Antonia—sacrificing an innocent child to take down Dreykov and her subsequent freedom. 
The adult Natasha contrasts with the young Natasha we meet earlier in the film who would do anything to protect Yelena. "Natasha wants to protect Yelena—that means so much that she's trying to do better for the little girls behind her," stated Pearson. "The idea that she would intentionally harm a little girl in order for the greater good seems like a tough thing for her to put to bed in her mind."
The Horrors of the Red Room
Over the course of the film, what strengthens the sisters' bond to one another is the deep desire to take down General Dreykov, who survives Natasha's assassination attempt in Budapest, and the infamous Red Room, and end the cycle of trafficking and subjugation of young women. However, the journey down that road isn't a smooth one—not just for Natasha, but Alexei and Melina as well.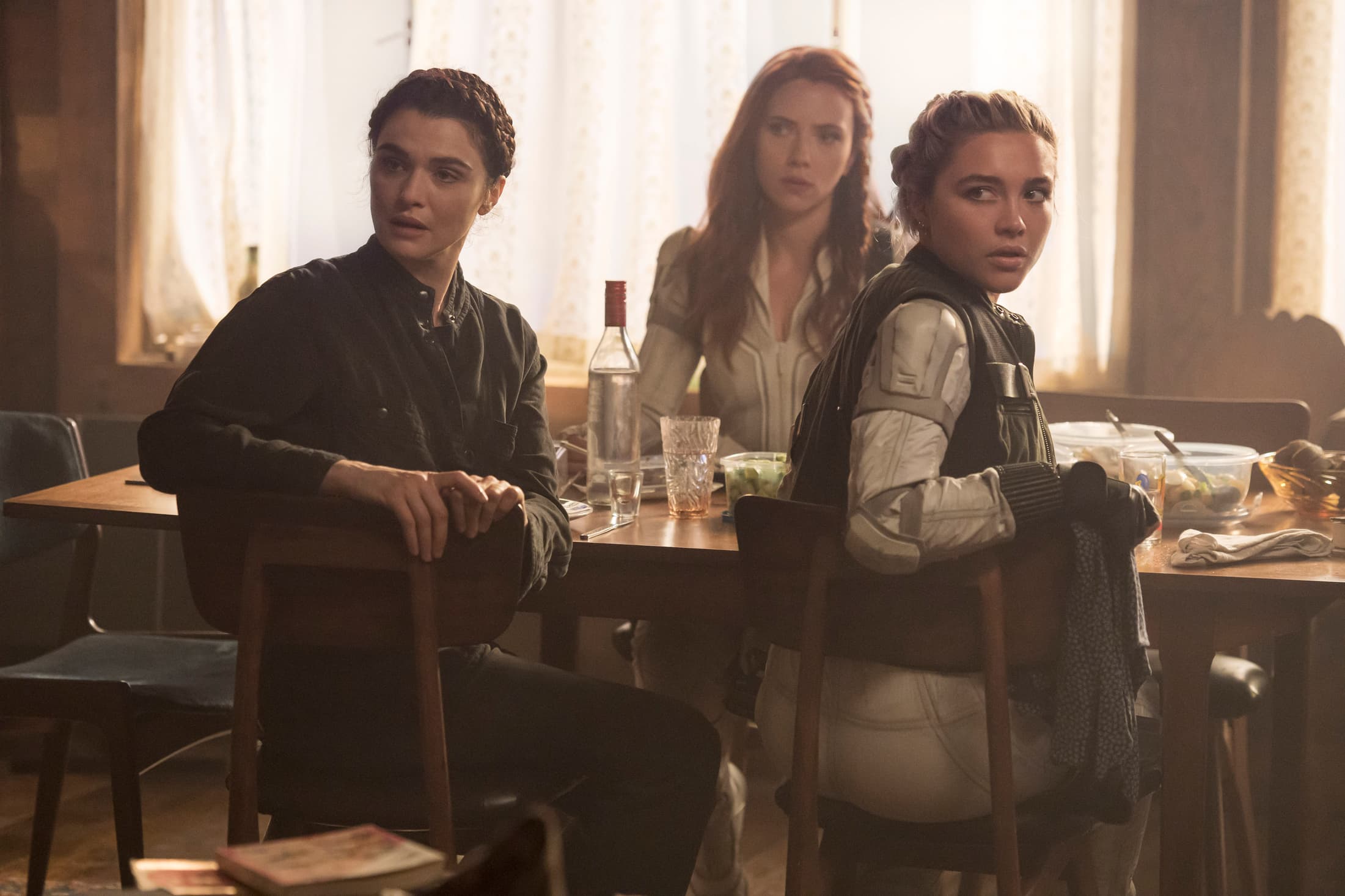 Yelena forces her family, who she regarded as her real family, to acknowledge the inhumanity she was subjected to and how they all played a role in it. While Natasha had the help of S.H.I.E.L.D. and her best friend Clint to defect from the Red Room, Widows entering the training program after Natasha had their free will removed as Dreykov controlled his elite army of Widows via mind control, which Melina perfected for Dreykov. Yelena was only able to escape after being saved by an older and former Widow.
Speaking to Marvel.com, Florence Pugh, who portrays Yelena, shared, "I don't think Alexei and Melina spent much time thinking about their actions towards Natasha and Yelena until we show up and we tell them to look at what we've become."
"Yelena is ruthless; she keeps making them see," continued Pugh. "Something that I really appreciate was even though they weren't a real family, and even though they weren't my real parents, their way of trying to make things better, their way of trying to show that they understand now, and even if they didn't understand back then, what they're going to do now is help these girls."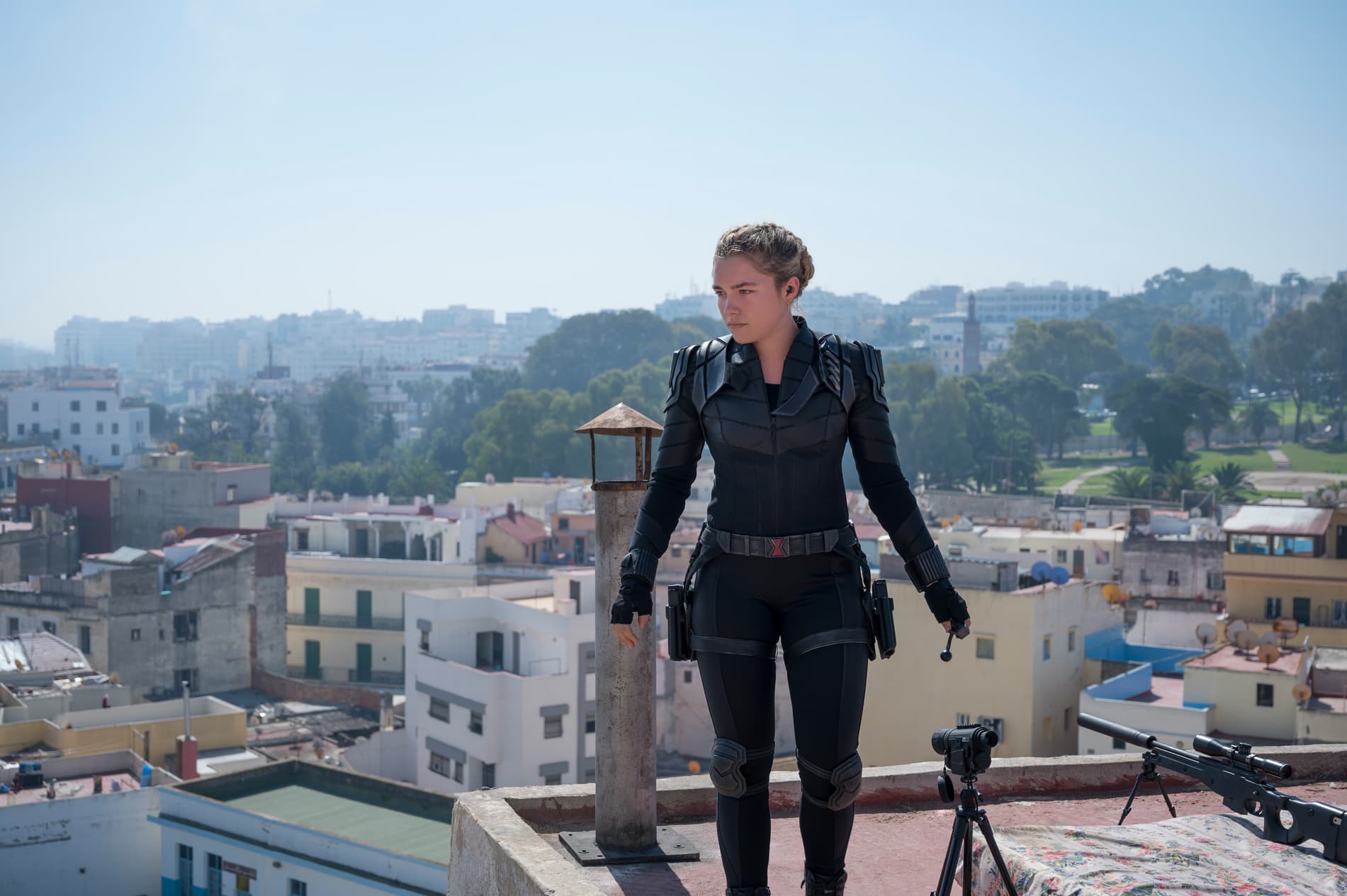 The Black Widow Legacy
With the help of Yelena, Melina, and Alexei, Natasha is finally able to take down Dreykov and the Red Room for good. Before the literal and figurative fall of the Red Room, Natasha learns that Dreykov's daughter Antonia also just barely survived Natasha's assassination attempt with her father. The callous Dreykov ruthlessly subjected his injured and now disfigured daughter into the Red Room training program. Discovering her ability to perfectly mimic any formidable opponent, Dreykov implanted a chip into the back of Antonia's neck in order to fully control her mind and body, and has her do his bidding as Taskmaster—his perfect assassin who would not betray him as Natasha did. 
As the Red Room began to fall from the sky, Natasha releases Taskmaster from her cell because she couldn't allow her to die in the Red Room. Determined to enact her revenge, Taskmaster fights Natasha mid-air following the destruction of the Red Room. Still overcome with guilt for her Budapest mission and unwilling to kill Taskmaster, Natasha manages to release the Red Room mind control on her with an antidote. With full control of her mind again, Antonia asks Natasha if Dreykov was finally gone, to which Natasha confirms yes.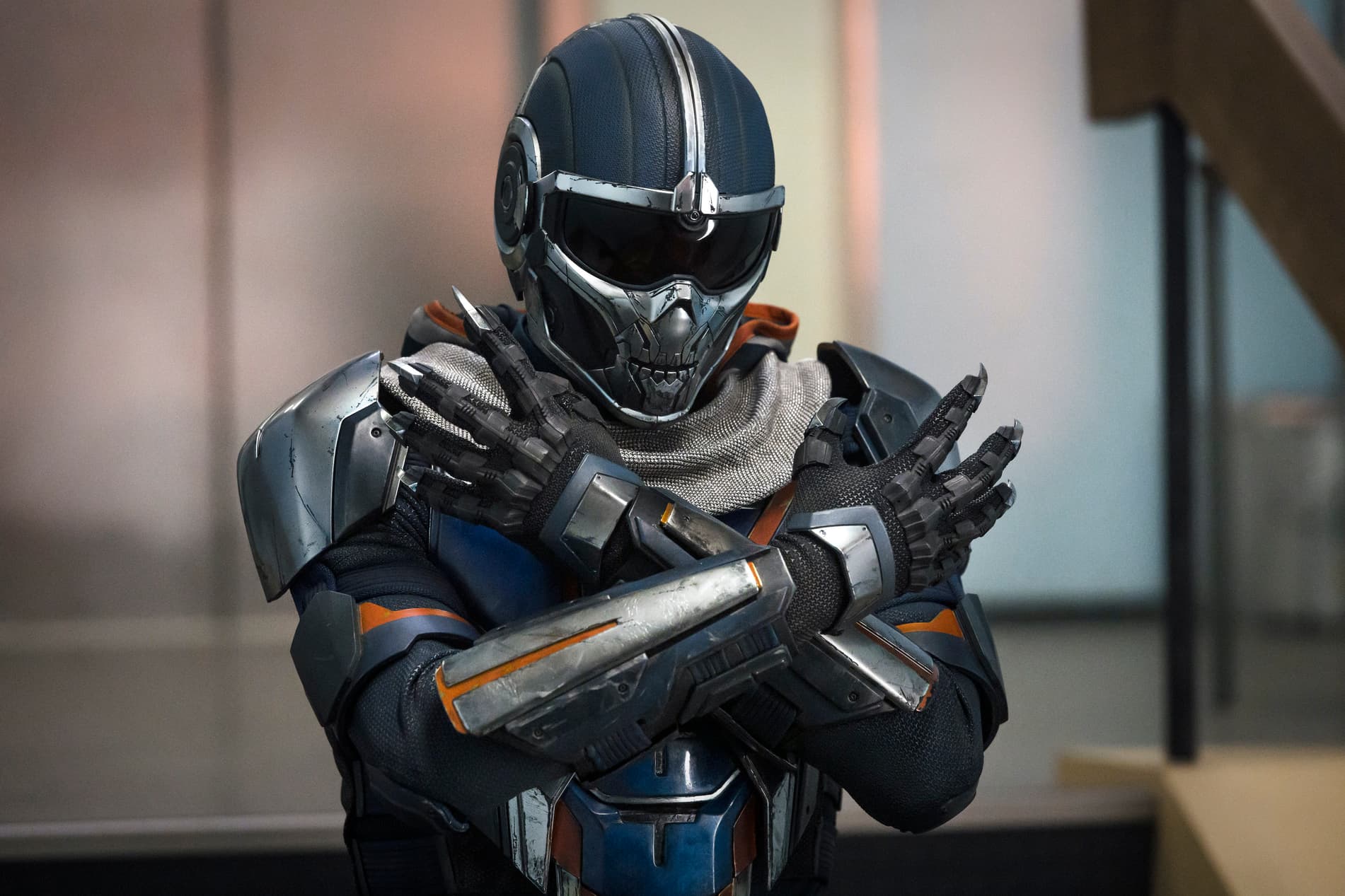 Reunited with her family on the ground, Natasha tells Yelena, Melina, and Alexei to leave with the other surviving Widows freed from their mind control as she deals with the arrival of General Ross. This was their opportunity to save all the young girls stationed around the world who were still under Dreykov's mind control. The Widows take Antonia into their care as well. 
During a Black Widow Twitter Watch Party back in July, Feige revealed, "I think that Yelena like all of us will carry the memory of Natasha throughout our lives, but she'll be doing it in her own way as her own character."
Like Natasha, Scarlett Johansson gets to bid farewell on her own terms. Johansson shared with Marvel.com, "Making this film has been an incredible highlight of my career. I never could have imagined playing a character like this. I can't think of many other ways you do it. Every year and a half, every two years, I'd come back to this character with my own life experience and have been able to pull away the layers more and more. That process has taken over a decade of time. It's just remarkable to be able to get to know somebody that well."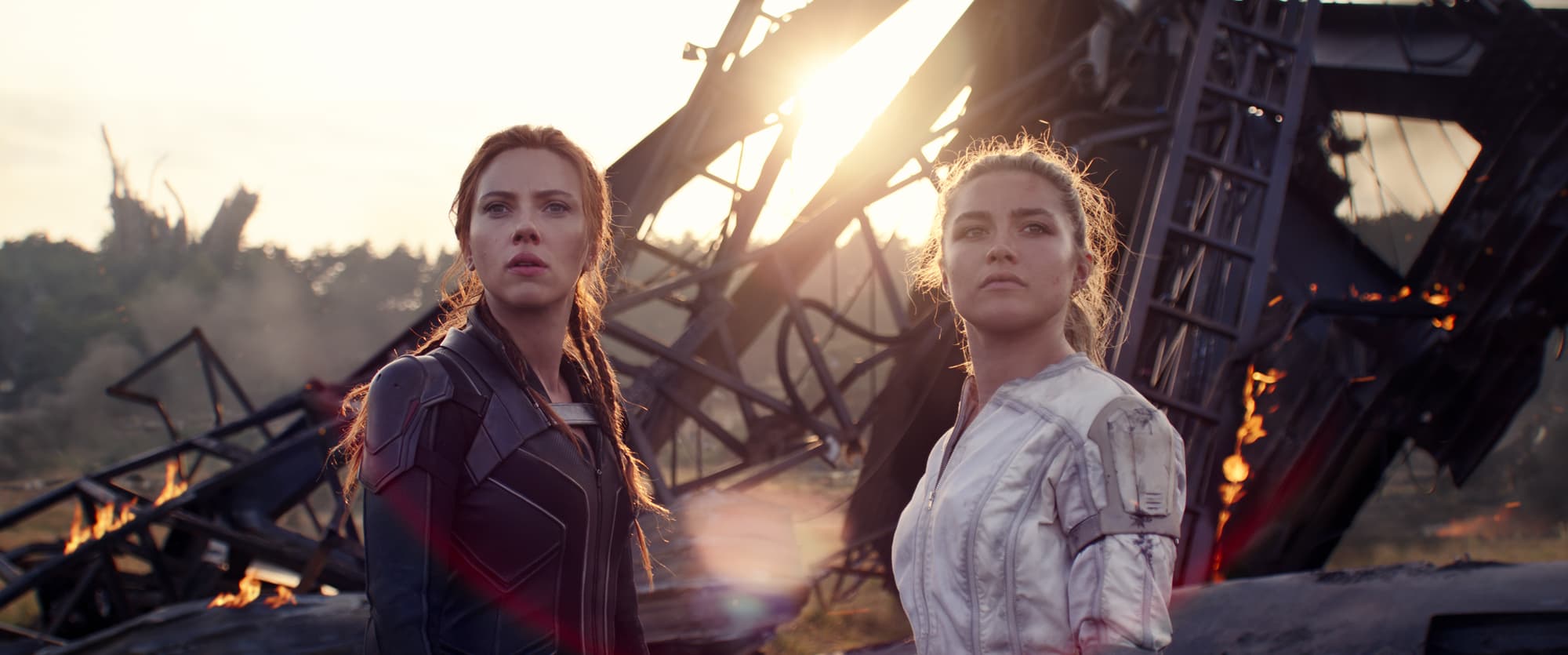 As for seeing Pugh's future in the MCU, Johansson stated, "There's not another person that I could envision as a better addition to the Marvel Universe than Florence. She's an incredible actor. She's an amazing athlete. And she has amazing screen presence. I feel very, very confident in her ability to take her character and run with it, and develop it as far as she wants to take it. She's just a pleasure to be around and also a pleasure to watch. I'm excited to see what she does with it. I feel just as excited as everybody else to see where it goes."
In response to Johansson's praise, Pugh shared, "Aww, what am I supposed to say after that? That was really lovely. In terms of receiving this next chapter, Scarlett was as generous and as graceful as she was just then saying all that to me."
"Before I started working with her, when I came to work on set, this is a big deal. She's held a massive character for the past 10 years, and it came to an end," continued Pugh. "And then I step into her film, and I was always, always, always, so grateful for the love and the support that she gave me from the beginning. I remember when we went to San Diego Comic-Con and it was so terrifying and alien to me. I'd never been to anything like this before. When we watched our trailer on-screen, Scarlett went and grabbed my hand. I remember, in that moment, being really appreciative in being welcomed on this journey with someone like her. And then just to hear all that as well, that was exactly how she was throughout the process."
Want more Black Widow? Follow @TheBlackWidow on Twitter, @Black.Widow on Instagram, and Black Widow on Facebook for the latest on Black Widow as it develops.
Sign up for Disney+ and start streaming now! And be sure to follow Disney+ on Facebook, Twitter, and Instagram for more.
The Hype Box
Can't-miss news and updates from across the Marvel Universe!