Movies
Published February 11, 2021
'The Falcon and the Winter Soldier': Entertainment Weekly Teases Sam and Bucky's 'Odd-Couple' Pairing
Are you ready? Start streaming the Original Series March 19 on Disney+!
Anthony Mackie and Sebastian Stan, stars of Marvel Studios' upcoming series The Falcon and The Winter Soldier, — streaming exclusively on Disney+! — recently talked to Entertainment Weekly about the new show, and what it's like to pick up the shield.
First observations from Mackie, "I didn't realize how heavy it was."
The pair, who came together in the final moments of Marvel Studios' Avengers: Endgame, team up on a global adventure that tests their abilities — and their patience.
In the March issue of the magazine, the two dive into the upcoming dynamic between Sam Wilson aka Falcon and Sebastian Stan as Bucky Barnes aka Winter Soldier and how they can often appear completely mismatched. "There's an odd-couple kind of back-and-forth there," Stan tells EW. "Like, 'I don't really like you, but I might need you.'"
Mackenzie adds, "We didn't lose that feeling of security and espionage. It still feels like you're in a Philip K. Dick novel [or] a Tom Clancy movie. But at the same time, it's Sebastian and I, and we're idiots, so you get more of us being ourselves."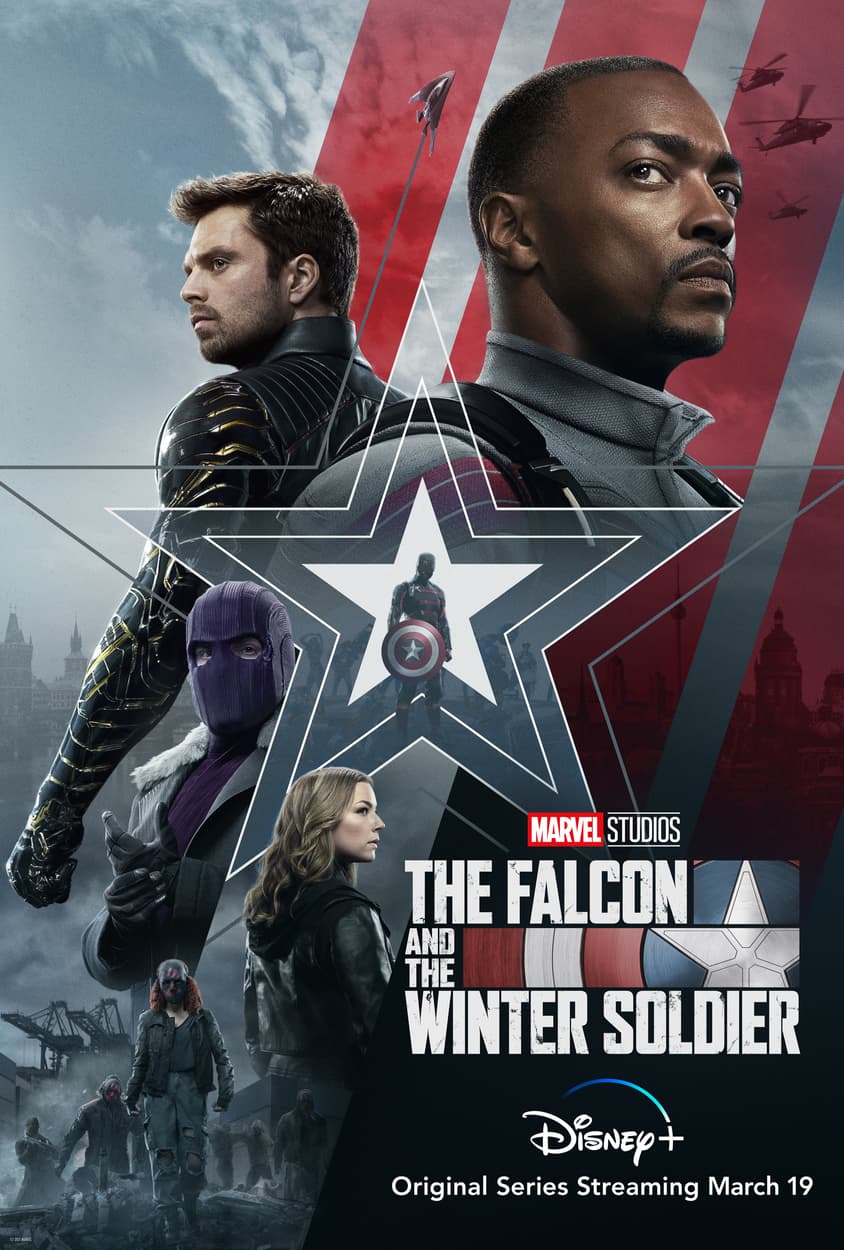 The Hype Box
Can't-miss news and updates from across the Marvel Universe!