Movies
Published February 21, 2018
5 Things Every Black Panther Fan Should Read
Brush up on some of the King's essential reads.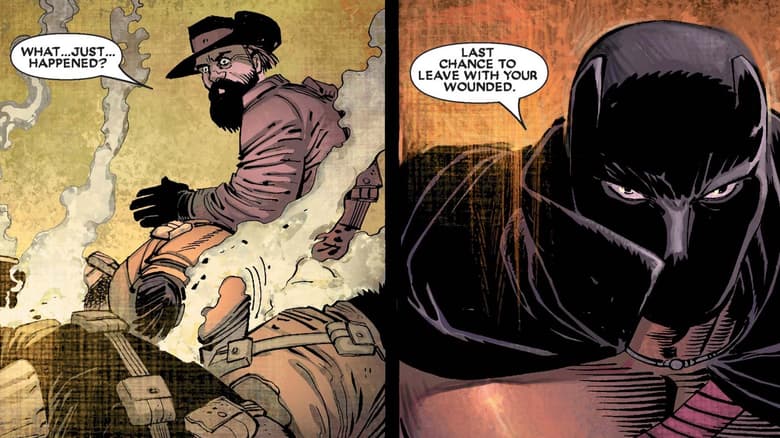 The character of Black Panther has been around since 1966 and has gone through many adventures over the years, from a variety of comic book iterations to a young adult novel. T'Challa is a leader and hero, through and through. Here are a few things to read to get you up to speed on the Black Panther and his storied history within the Marvel Universe.
FANTASTIC FOUR #52 – #53
Stan Lee and Jack Kirby
Let's start at the beginning. Making his first appearance in the pages of FANTASTIC FOUR #52, Marvel's first family were gifted a technologically-advanced aircraft from the people of Wakanda. Upon visiting the mysterious African nation, they meet T'Challa, the leader of Wakanda, and who later reveals himself to be the Black Panther.
In the continuation of the story, FANTASTIC FOUR #53 is when we find out that things in Wakanda are not quite as they seem and the country is rich with a rare metal known as Vibranium. The villain from Marvel Studios' "Black Panther" also gets his origin story in this issue — it's revealed that in Ulysses Klaw's drive to steal the Vibranium to make weapons, he killed the Black Panther's father. In turn, T'Challa used one of the weapons which caused Klaw's pistol to explode in his hand.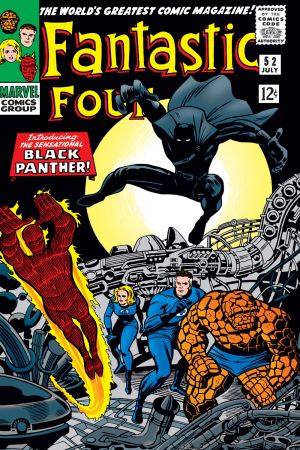 BLACK PANTHER (1998)
Christopher Priest, Mark Texeira, Vince Evans, and Joe Jusko
Christopher Priest's run on Black Panther reinvented the character for the modern era. Laying the groundwork for Black Panther's big screen debut, the comic introduced Everett Ross and explored the complex world of the Dora Milaje, as well putting a spotlight on T'Challa's political responsibilities to both the world and Wakanda.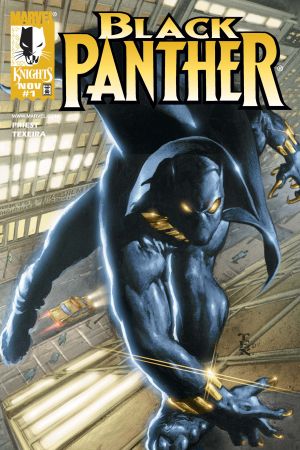 BLACK PANTHER (2005)
Reginald Hudlin and John Romita Jr.
Screenwriter Reginald Hudlin took a super heroic approach to Black Panther, including a fight with a World War II-Captain America, leaving Steve Rogers defeated. Hudlin's run is notable for introducing Shuri, T'Challa's tech-genius sister. The character has become a fan favorite—thanks to Letitia Wright's on-screen portrayal—and in Hudlin's stories, Shuri gets her time to shine when she inevitably takes over as not only as Black Panther but the Queen of Wakanda.
BLACK PANTHER (2016)
Ta-Nehisi Coates, Brian Stelfreeze, Chris Sprouse, and Laura Martin
National Book Award winner Ta-Nehisi Coates' BLACK PANTHER sets the world of Wakanda on the verge of a breakdown. Heavy is the head that wears the crown, as this story is set right after "Captain America: Civil War," with T'Challa dealing with the death of his father, T'Chaka. The complications of being thrust into the responsibilities of the throne lie heavy with T'Challa, as Black Panther learns what it is to make decisions that affect the future.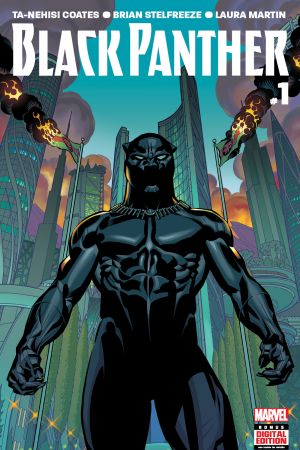 BLACK PANTHER: THE YOUNG PRINCE
Ronald L. Smith
For new young fans of Black Panther, they can follow new adventures—set before T'Challa becomes king—in the young adult read, BLACK PANTHER: THE YOUNG PRINCE. This book written by Coretta Scott King award-winning author Ronald L. Smith, sets up T'Challa in a new world, faced with new decisions. T'Challa's morals are tested, as well as his friendships, all setting him up for his role to someday be king.
The Hype Box
Can't-miss news and updates from across the Marvel Universe!