Movies
Published December 19, 2019
'Iron Man 3' Is A Christmas Movie — Here's Why
"Merry Christmas." -Tony Stark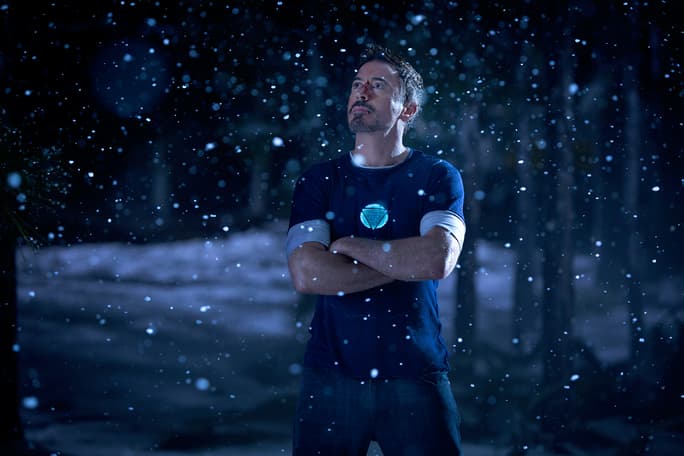 Do you have any long-standing Christmas Eve traditions? Like, sitting around the fireplace with your family exchanging gifts, caroling through the snowy streets of your hometown, or fighting off A.I.M. to stop the Extremis virus from spreading?
It's safe to assume the latter is not something you've ever encountered on December 24, but it's the scenario Tony Stark finds himself in towards the end of Marvel Studios' Iron Man 3. Instead of having a nice dinner with his friends and family that evening, he's got to stop Aldrich Killian, who is weaponizing the Extremis virus. Usually, people are stressed on Christmas Eve because they're doing some last-second shopping, not because they're trying to save the world, the President of the United States, and Pepper Potts.
The plot of Iron Man 3 could honestly take place at any time of the year — considering it's not wholly dependent on its Christmas setting. But, the fact that it does take place at Christmas makes it a clear contender for a true Christmas movie, and we're here to say, once and for all, that it deserves a place in the Christmas Movie Hall of Fame. Proclaiming this, of course, brings up the age-old debate as to what actually qualifies something as a Christmas movie, and your mind probably wanders to that argument over the likes of Die Hard, Lethal Weapon, Gremlins, and Rocky IV. Hey, if those are allowed to be classified as Christmas movies, so is Iron Man 3.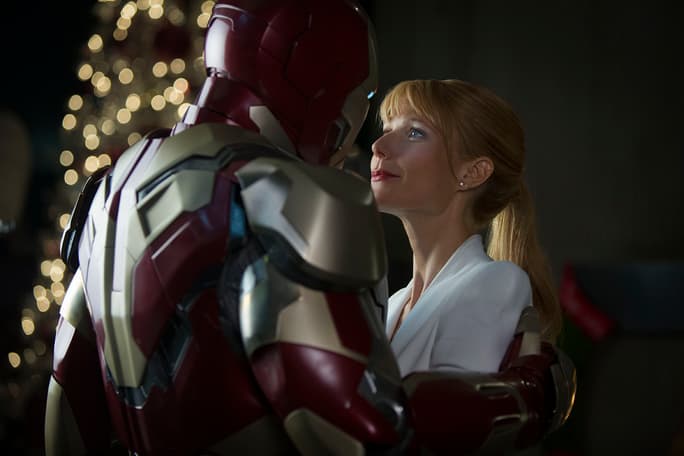 But even more so than the others, we believe Iron Man 3 is a Christmas movie because the essence of the story revolves around Tony going through hardships and coming out the other side to see the wrong in his ways. That's the spirit of Christmas.
Iron Man 3 follows Tony as he tries to take down Killian — who he first met some 20 years before — who has come back with a vengeance and his Extremis virus: Back in the late 90's, Tony shrugged off Killian's early ideas for A.I.M. and now he's going to pay the price for it. Meanwhile, Tony is struggling with his own inner demons because he is still trying to get over the events of Marvel Studios' The Avengers. Tony isn't sleeping, he's suffering from frequent anxiety attacks, and everyone just wants to talk about how he escaped the wormhole in the sky. You'd be pretty on edge, too — and that's not including the added stress of the season like picking out perfect presents and decorating trees.
The Christmas setting adds another layer to the story because it sure feels like Killian is literally a ghost from Tony's holiday past that's come back to haunt him. Honestly, if there's one movie in the Marvel Cinematic Universe that could be compared to Charles Dickens' A Christmas Carol, it's Iron Man 3.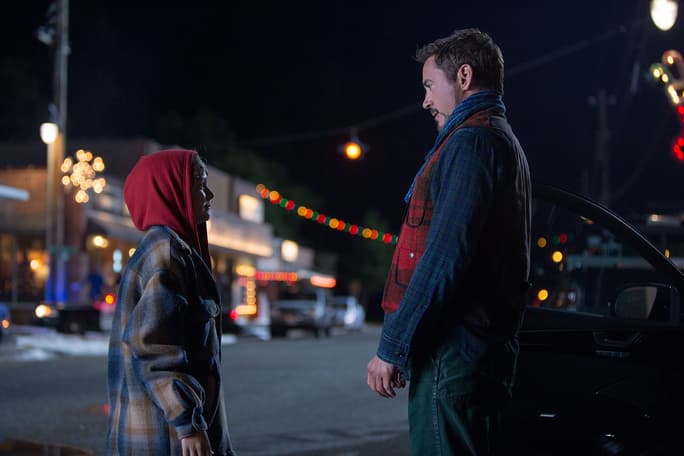 Just like Scrooge (but without any of the "bah humbugs"), Tony needs some pushing to get to where he needs to be. He needs Pepper to almost walk away for him to realize he needs to be a better partner; he needs his new tween friend Harley to remind him what it's like to lose a father figure and abandon responsibilities; he needs Rhodey to once again show him how to spring into action and save the day.
Tony at the beginning of the movie is much different than Tony at the end of the movie. All along we've seen him tinkering with new versions of the Iron Man suit, and it's not until he's destroyed all of them that he comes to his own conclusion: "My armor was never a distraction or a hobby. It was a cocoon. And now, I'm a changed man." With "Jingle Bells" playing in the background for all of this, it's hard not to look at Iron Man 3 through a traditional Christmas story lens. Tony could have changed at any point during the year. But changing now, at Christmas, sure drives home the point that this is the season for rebirth aligned with the winter solstice.
Just before the credits roll, you half expect him to go running through the streets shouting "Merry Christmas!" like George Bailey in the quintessential Christmas movie, It's A Wonderful Life. But Tony is not George, and he's not even Scrooge. Instead, he throws his Arc Reactor into the ocean, but that's kinda the same thing. He's saying goodbye to his past, and hello to a brand new chapter.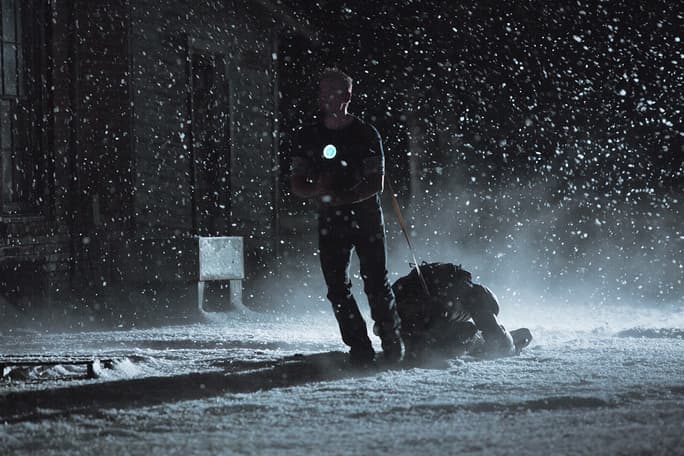 There's always going to be an ongoing debate about what makes a movie a true Christmas movie, and maybe you agree with our declaration that Iron Man 3 belongs in this category, maybe you don't. But it's hard to argue with the holiday setting, the gift-giving, the repenting for past mistakes, and Tony wanting to be better — not just for himself but the people around him, too.
So start your own new tradition this year and add Iron Man 3 to your Christmas movie watch list.
Iron Man 3 is currently streaming on Disney+. You can also buy the Blu-Ray and Digital copy and listen to the score on Spotify and Apple Music.
The Hype Box
Can't-miss news and updates from across the Marvel Universe!