Movies
Published September 11, 2020
6 Reasons Jimmy Woo Is A Great Agent
He's also working on becoming a master of misdirection.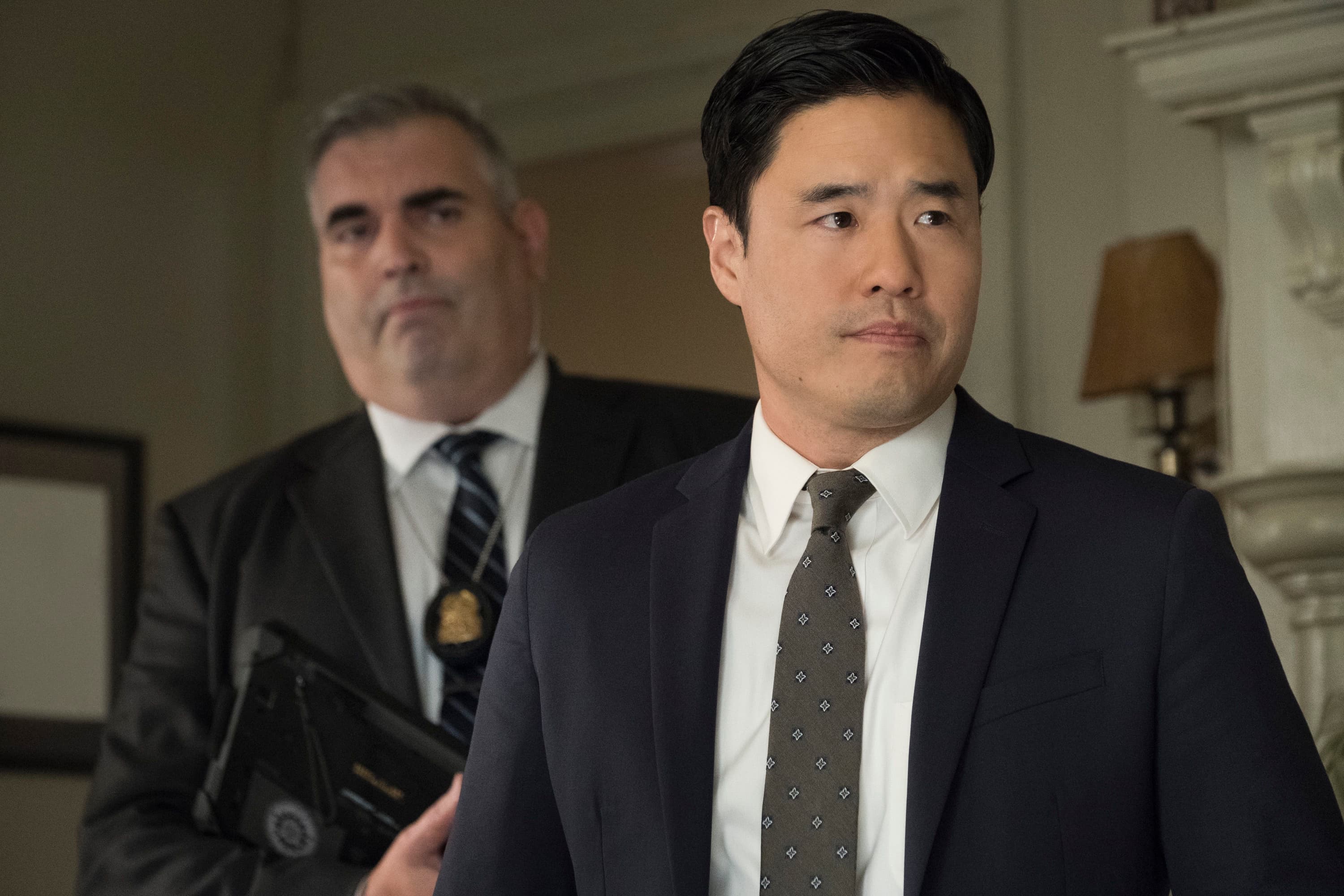 Looking for an agent who can go up against big and small forces? Then it's time to call in FBI Agent Jimmy Woo!
In Marvel Studios' Ant-Man and The Wasp, Woo is tasked to watch over Scott Lang during his house arrest. For the most part, things have been going peachy-keen and it's been nothing but smooth sailing for the agent. But as Scott's time stuck inside draws to a close, Woo is called to check in on him when things start to go awry — and in his own terms, some of it is a bunch of malarkey!
Wondering what makes Woo a great agent, and someone you can rely on to get the job done (misdirection aside)?
He's great at explaining things to kids
Having trouble talking about "confusing grown-up stuff" with kids in your life? Just take the Jimmy Woo approach. First, condense everything down into an easy to digest example and then...launch into a government-jargon heavy ending filled with references to sanctions and agreements. Works every time.
He's always trying to learn new skills
After watching Scott seamlessly perform some magic tricks, Woo has an idea—e should learn closeup magic, too! It's easier said than done, but it's clear Woo is going to put in the time and energy needed to master the illusion of sleight of hand.
He's not scared of gross things
When it appears that Scott is "sick," Woo hesitates to go and check up on him. But knowing that an FBI agent's job sometimes includes gross bodily functions, he presses on.
He's a master of conversation
The last thing anyone of us ever wants is for our house to be turned upside down by unfriendly agents. But with Woo in charge, you know you're going to get some pleasant chit-chat and maybe even an invite out to dinner!
He gives back to the community
Wondering what Woo does in his downtime? As he tells Scott, he actually volunteers as a youth pastor in addition to his daytime duties at the FBI!
He gives people the benefit of the doubt
Was Scott actually in his apartment this whole time? No. But can Woo in any way, shape, or form actually prove that? Also no! Not wanting to assume the worst of him, Woo can recognize that it's clear Scott was up to something, but without evidence to say otherwise, this agent's work here is done.
Looking for more Marvel movies and shows to stream? Check out everything on Disney+, Hulu, and ESPN+ right here, and where to find all your favorite Super Heroes right here. 
Disney+ offers subscribers high-quality and commercial-free viewing, up to four concurrent streams, unlimited downloads on up to ten devices, personalized recommendations, and the ability to set up to seven different profiles. Additionally, parents have the ability to set Kids Profiles that create an easy-to-navigate interface to access age-appropriate content.
The Disney Bundle gives TV lovers the opportunity to enjoy all the stories they love and the entertainment they want from Disney+, Hulu, and ESPN+ for $12.99.
Sign up for Disney+ and start streaming now! And be sure to follow Disney+ on Facebook, Twitter, and Instagram for more.
The Hype Box
Can't-miss news and updates from across the Marvel Universe!