Movies
Published February 22, 2019
The Kree-Skrull War Is At the Forefront of 'Captain Marvel'
Brand new featurette sheds light on the intergalactic war between two races.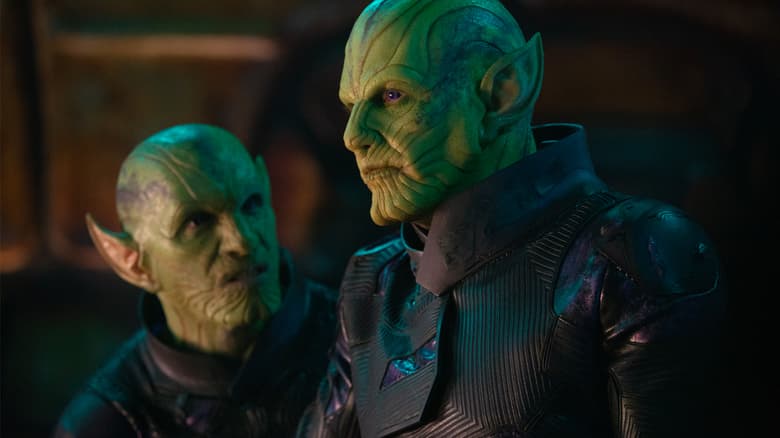 Ever since the 2017 Marvel Studios panel at San Diego Comic Con, Marvelites have been awaiting the cinematic arrival of Carol Danvers and the Skrulls in Marvel Studios' "Captain Marvel," in theaters on March 8.
The Skrulls have long been in a bitter feud with the Kree in the pages of the comics. In the film, the Kree and Skrulls will have been at war with each other for quite some time.
In a brand new featurette, the stars and makers of the film shed a little light on the Kree-Skrull war:
"When you meet Carol in this film, the Kree part of her is her identity," said Brie Larson, who plays Carol Danvers/Captain Marvel.
"Carol knows the Skrulls have infiltrated Earth," shared director Anna Boden. "It kind of creates this sense of paranoia. The Skrulls are after something and part of the mystery of the movie is Carol trying to figure out what they're after and getting it before they do."
Get to know the comic origins of the shape-shifting race in a new Marvel 101:
The Hype Box
Can't-miss news and updates from across the Marvel Universe!