Movies
Published December 11, 2018
Phil Lord and Christopher Miller on Making 'Spider-Man: Into the Spider-Verse' a Tribute to Comic Books
The 'Into the Spider-Verse' producers on their approach to Miles and Peter, the visual style, and much more.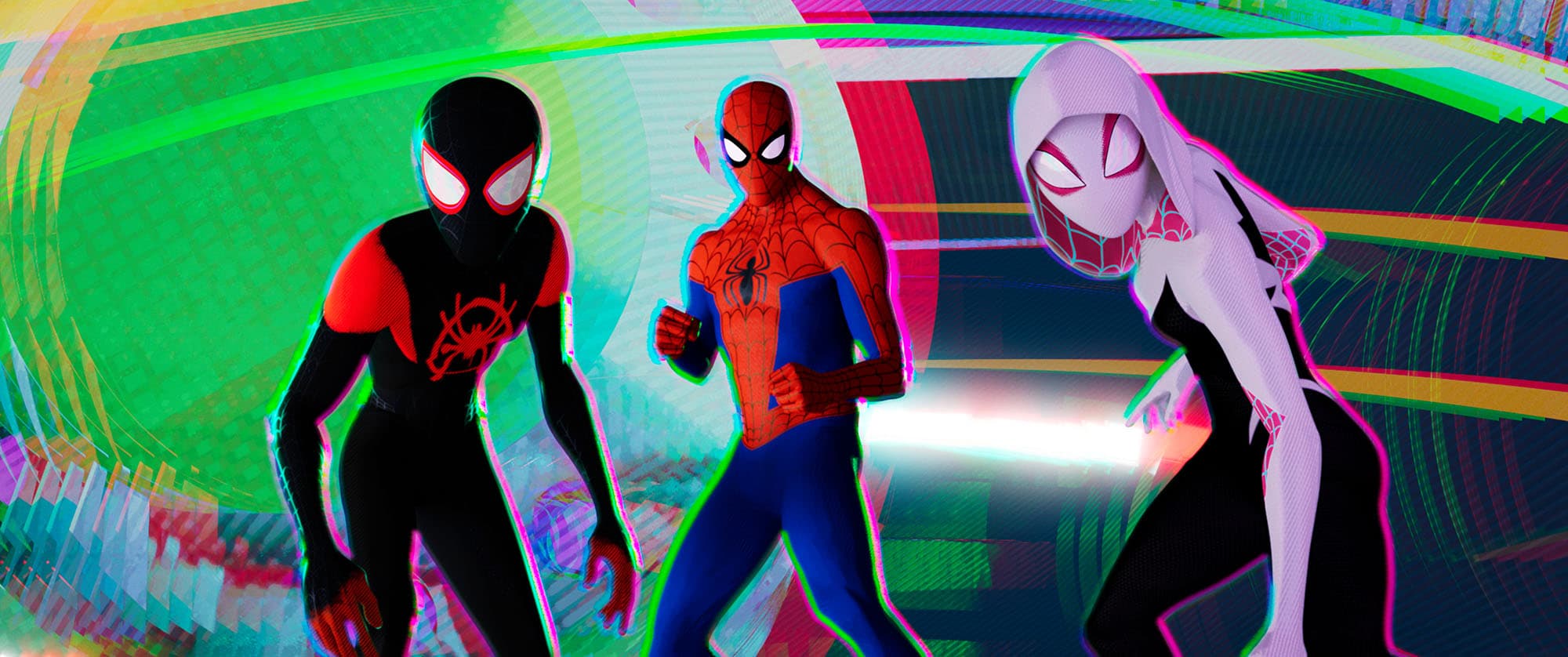 Hitting theaters this Friday, "Spider-Man: Into the Spider-Verse" is produced by Phil Lord and Christopher Miller, the acclaimed filmmakers behind the "21 Jump Street" movies and "The LEGO Movie," with Lord also co-writing the screenplay for "Into the Spider-Verse" with Rodney Rothman. 
With the animated film -- which is directed by Bob Persichetti, Peter Ramsey, and Rothman -- riding a wave of rave reviews and hugely enthusiastic reactions to early screenings, Marvel.com spoke with Lord and Miller about their approach to Spider-Man, the film's focus on Miles Morales and an older Peter Parker, and the distinctive animation style – and how they wanted to bring the experience of reading comic books to movie screens in a way we've never seen before. 
Marvel.com: You've mentioned how you really sparked to Miles being the center of the story in your early discussions about "Spider-Man: Into the Spider-Verse." How did things begin to come into focus for you? 
Phil Lord: Well, we loved Miles' story. We got deep into the books and we talked to [Brian Michael] Bendis and we just thought it was such a cool foundation for a movie. His emotional journey and the operatic family story he has feels like a perfect origin myth for a young person figuring out what kind of person they want to be. 
Christopher Miller: And on the other side it was the idea that you could make a movie that really paid tribute to the comics in a real way and felt like you were going inside a living, breathing comic book. That felt really exciting. 
Phil Lord: Once we figured out that maybe we needed to collide Miles' story with Peter's story, but at a later point in Peter's life, then the movie really took off. Then we realized we can actually collide different animation styles into one another in a way that no one else has ever gotten to do.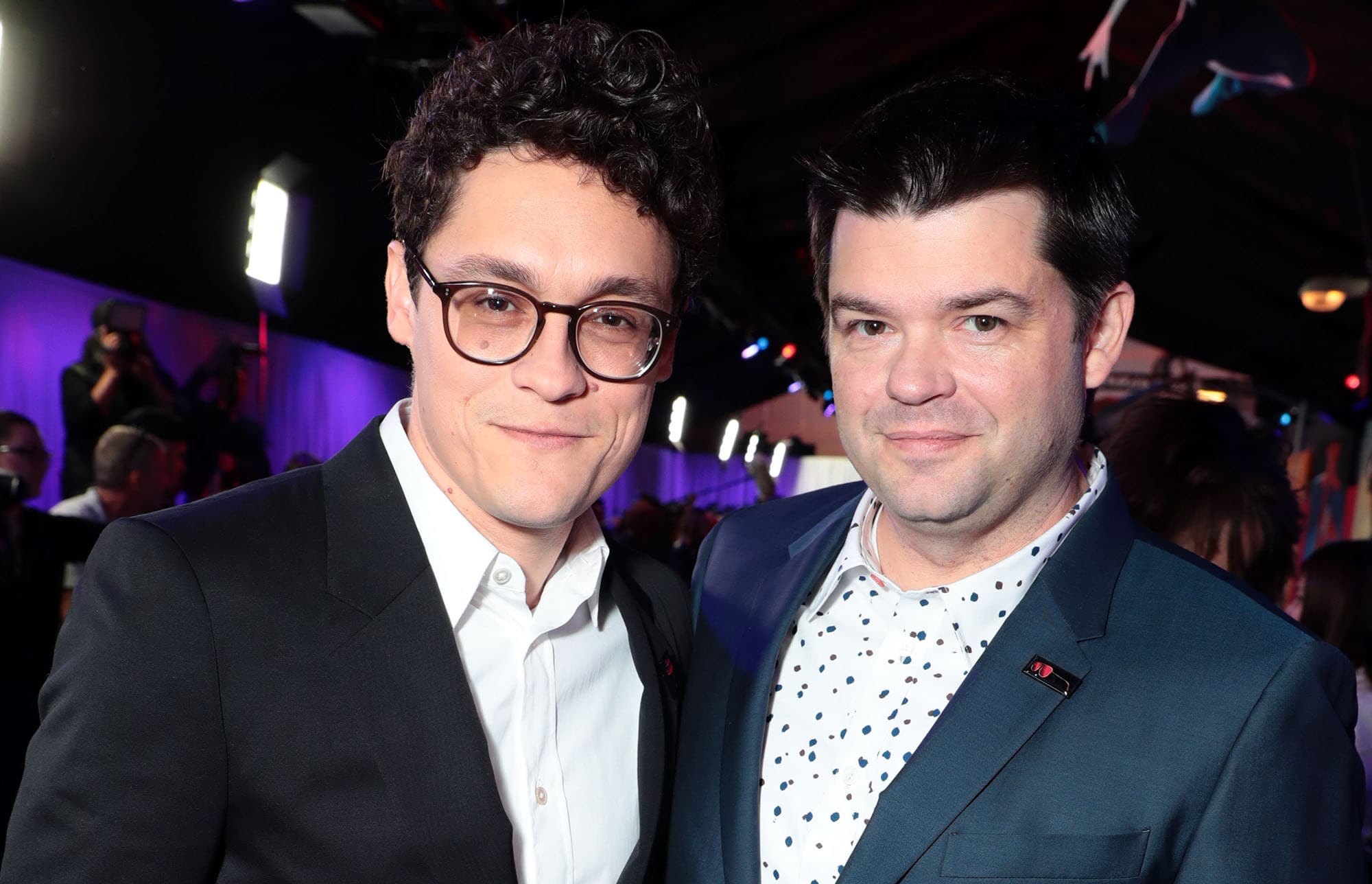 Marvel.com: With Peter, there are different ways you could have him in the story, such as in the Bendis ULTIMATE COMICS: SPIDER-MAN stories, where he was only a little older than Miles. What brought you to the notably older version of Peter that Jake [Johnson] voices? 
Phil Lord: We just felt like there was something to this idea that in a multiverse there's so many different permutations of this guy… You meet somebody at the beginning of the movie that is a slightly alternate version, that's closer to what's going on in the Bendis books. But then we thought, let's crash in somebody who is the Peter Parker that you know but at a different stage in his life.  
Christopher Miller: It's the Peter we grew up with, or an amalgam of all of the different Peter Parkers that we grew up with, but if they actually aged a lot more and didn't get rebooted and refreshed. We thought that was a version of Peter we hadn't really seen on screen before and with this movie and everything we were trying to do, we were like "What is different?" and "What is a new take on this?" It felt like that was our obligation. 
Marvel.com: You mentioned the visual style and evoking the comics. How many permutations did that go through as far as exactly what it would look like and how much, for instance, we would see thought balloons or sound effects appear on screen? 
Christopher Miller: You can't imagine how much debate was on everything. The thing about animation is there's a debate of how many beads of sweat are on a guy's brow, how many freckles are on his cheeks… 
Phil Lord: How the sweat is designed! There are sweat design meetings. 
Christopher Miller: It was always in the script. The original pass, the first draft that Phil wrote, had word balloons and "Pows!" and "Bangs!" But then as we were making it we were looking for opportunities to do that but not so we went overboard and it felt gimmicky. We wanted to feel like it was always helping to tell the story in an effective way and if it wasn't then it didn't belong there.
Phil Lord: But we kept pushing. We never had a moment where we felt we went too far and had to pull back. It was always like "We have an opportunity to do something no one's ever done. You have to break the mold. You have to break the tools. I want you to tell me we melted the server down and we don't know how to fix it." Only then are we going to be really satisfied. 
Marvel.com: Beyond Miles and Peter, how did you decide on which Spider-Verse characters you wanted to include in this story? 
Christopher Miller: The obvious first choice was Gwen. You just take one look at that book and it's so striking - the colors, the design, the style. And her as a character was so aspirational and cool that it was an obvious no-brainer. The rest of them was about how to make a group of people that felt different from each other, not just in animation style but also in their point of view toward the universe and their experiences. Having so many people from different walks of life, different ages, different backgrounds, different genders, different… animals! The thing about Peter Porker is that he was a spider that was bitten by a pig. [Laughs] But having them all find some sort of common ground got to something true and universal about what it means to be a hero. 
Marvel.com: Along with their different character backgrounds, you mentioned the different animation styles the characters represent. At what point did you decide to really go for it in that respect as well?
Phil Lord: The first phone call was to Justin Thompson, the production designer, before we even crafted a story. We just started talking about what we could do to make almost like a collage film. It was always intended to just go as hard as possible at the look. 
Christopher Miller: Yeah, that was built into the concept when we were talking about it. Can we take a bunch of animation styles and Mash them together and have it still feel cohesive?
Phil Lord: And also, can that reinforce the story? The movie is about bringing people from different walks of life together and having them recognize that they all share something deeply in common. The visuals only serve to emphasize that. The other thing we wanted to do was take this story that has been told a million times and peel it apart and look inside the seams and see how it works. So the movie, as it goes on, starts to break apart and you go in between the lines and the dots. We wanted that to be the principal metaphor and the visuals are the best way to express that.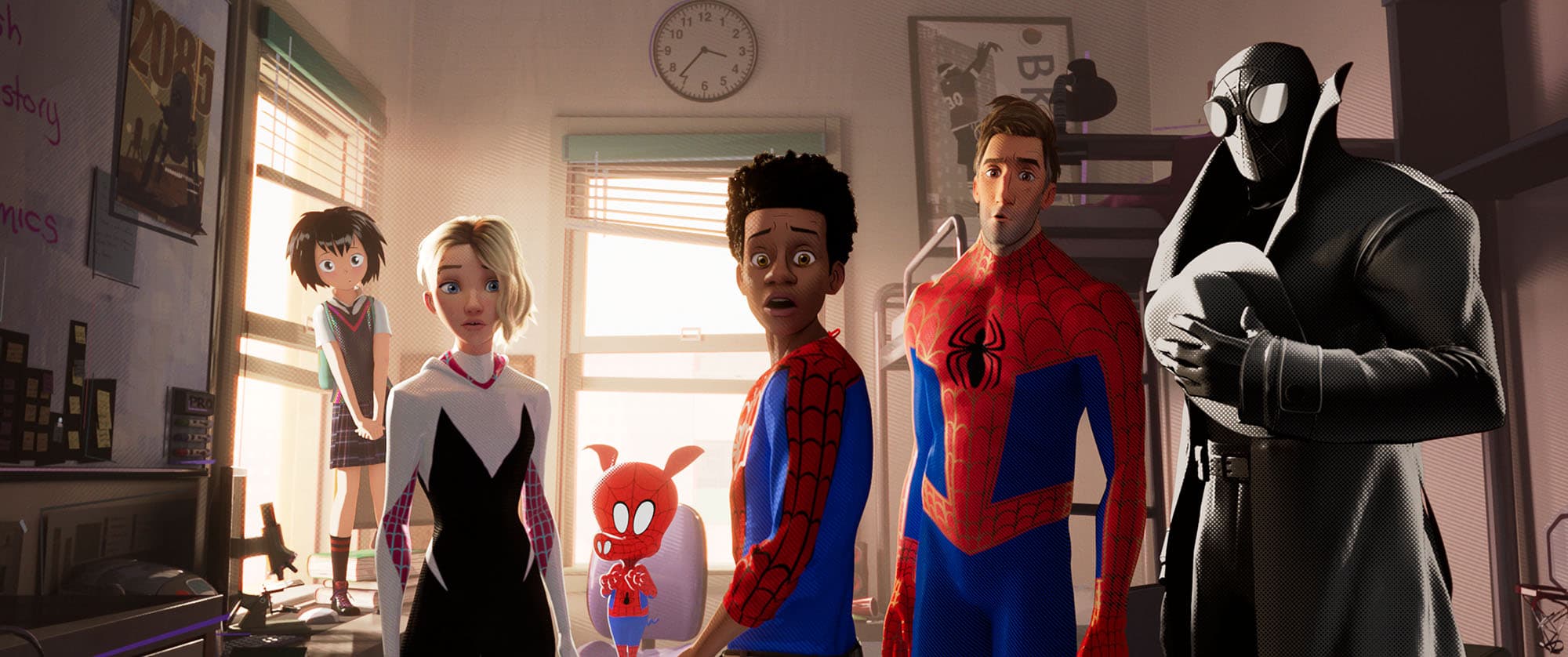 Christopher Miller: It's also the way when you read a comic book that you go, "Oh, this one was drawn by Sarah Pachelli and this one is Robbi Rodriguez and Rico [Renzi] and this one is [Bill] Sienkiewicz." And they all are really cool and all have different styles and they all are really cool and distinct and interesting. And the whole idea was let's feel the artist's hand on screen in a way we've never seen.  
Phil Lord: Yeah, the neat thing about these characters and these stories is they are interpreted and re-interpreted by different people and we wanted to represent that on screen. 
Marvel.com: The movie makes a great statement about the universal appeal of Spider-Man. Did that naturally come into play as you thought about what has allowed the character to endure for so long?  
Phil Lord: That was one of the big questions. What is so resonate about him? I think it has a lot to do with the fact that his mask covers his whole face and his eyes are bigger than average. It makes you really sympathize with the guy. 
Christopher Miller: It's very appealing and you can see yourself in it. It doesn't matter what you look like, you can imagine you're underneath [the mask]. Anyone can be like, "I'm swinging in between those buildings." 
"Spider-Man: Into the Spider-Verse" opens December 14th, 2018. 
Check out Marvel.com all week for more from the cast and creators discussing the making of the acclaimed animated film!
The Hype Box
Can't-miss news and updates from across the Marvel Universe!