Movies
Published May 1, 2019
Robert Downey Jr. and Chris Evans on the Marvel Studios Process in 'Avengers: Endgame – The Official Movie Special'
This in-depth, behind-the-scenes look at Marvel Studios' 'Avengers: Endgame' is on sale now!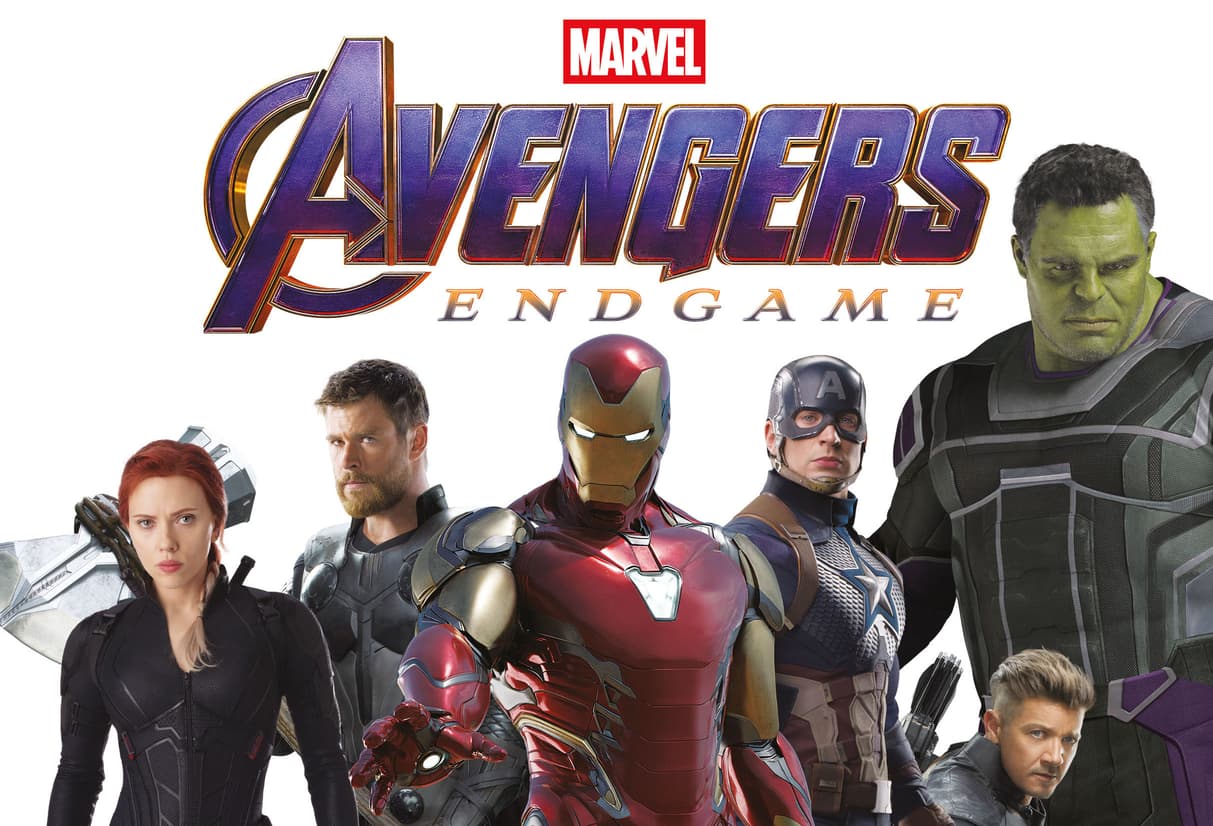 Since it arrived in theaters last week, Marvel Studios' "Avengers: Endgame" has shattered records while bringing the latest phase of the Marvel Cinematic Universe to an epic conclusion. Titan Publishing, in partnership with Marvel, is bringing the inside story of the Marvel Studios production to bookshelves with Avengers: Endgame – The Official Movie Special, a new hardcover detailing what happened behind the scenes, told from the perspectives of the cast and crew of the movie.
This deluxe collector's edition is available now wherever books are sold!
In the follow-up to last year's Marvel Studios' "Avengers: Infinity War," we find Earth's Mightiest Heroes struggling to make sense of a world missing half of its population as a result of Thanos wielding the Infinity Gauntlet. His quest across the galaxy to obtain every Infinity Stone gave him the power to obliterate half of all living things in the entire universe – and if the Avengers couldn't stop him, who could?
This is where we find our heroes – Iron Man, Captain America, Black Widow, Hulk, Thor, and Hawkeye – at the beginning of "Avengers: Endgame." How do they proceed after Thanos accomplished exactly what he came here to do? And can anyone be saved? Thanks to Titan Publishing, Marvel.com got a sneak peek inside Avengers: Endgame – The Official Movie Special, which includes interviews with two of the movie's stars Robert Downey Jr. (Tony Stark/Iron Man) and Chris Evans (Steve Rogers/Captain America). Keep scrolling to see what they had to say: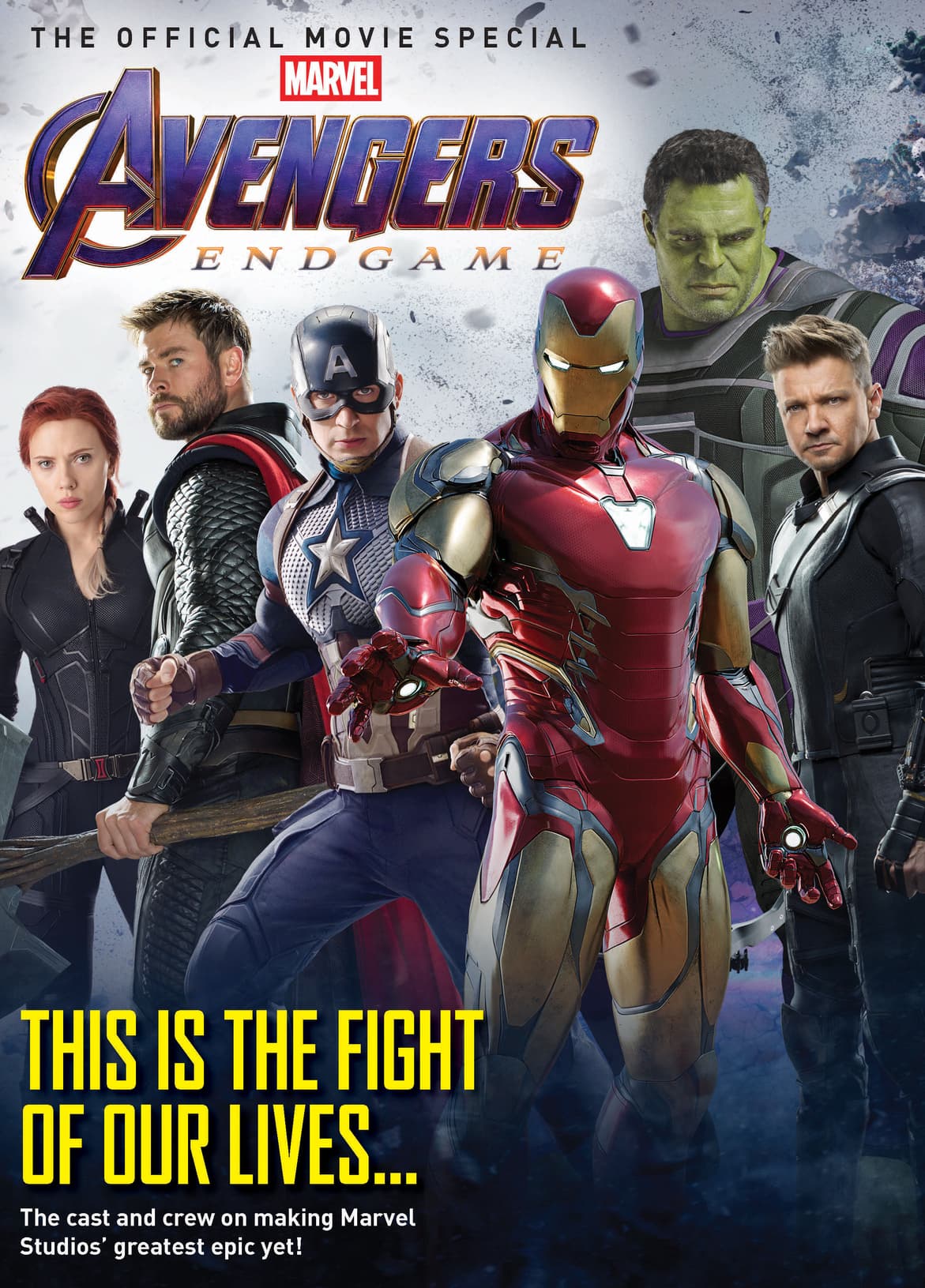 When it comes to playing Tony Stark for over 10 years, Robert Downey Jr. can relate to Charlie Chaplin (whom he portrayed in the 1992 biopic).
"Not to compare myself to Charlie Chaplin, but people wanted to see him play the Tramp. … [He] had successful forays into not just being his most beloved character. But ultimately, in his autumn years he surrendered to the will of the people and re-found his joy and his acceptance in the fact that he'd been fortunate enough to have channeled and created that character to begin with."
Downey compares his fellow cast and crew to a great "football team." 
"I think if you've done as many of these films as I have and the first one was so definitive and game-changing – not because I'm so great, but because everyone did their job so well – what [director, Jon] Favreau did and what Gwyneth [Paltrow] did and everybody… It's just like having a great football team, a great group of folks."
Chris Evans says Steve Rogers can still do this all day.
"... [After] Thanos completed his plan and we lost all these people, Steve's really trying to jumpstart that optimism and rediscover that loyalty to conventions bigger than himself, and to somehow stay afloat. Otherwise, it's so easy for him to just give up. But that's not in his nature; I think he knows that. It's a matter of him figuring out how to still be a leader in the face of the worst possible outcome."
According to Evans, Thanos is too complicated to be just a one-dimensional monster.
"It's easy, when the villain is so clearly bad, to hate him. Marvel Studios have done this strange thing with Thanos where they gave him a logical point of view, in my opinion. He's a sort of masked misanthrope or something cloaked in a binary logic about the greater good. … He's not just this evil guy. He thinks he's doing a good thing, which makes him sympathetic to some degree. [Josh] Brolin really grounds him in this kind of human way so you don't see a monster or a villain. You see a person who thinks they're doing something good."
Evans knows how much Steve Rogers has changed since his origin story -- and how much he hasn't.
"… [It's] tough to try and present challenges to someone who is so selfless. … He's always been this very austere kind of guy but has a real loyalty to institutions and to people. Across the movies, that's slowly stripped away from him. … When we see him in 'Avengers: Infinity War' he's just turned his back on a lot of things. In 'Endgame' he returns to that kind of sanguine, hopeful soldier/leader."
Learn all this and more in Avengers: Endgame – The Official Movie Special. Check out more images below and pick up the book wherever books are sold!
See Marvel Studios' "Avengers: Endgame" – the culmination of the last decade of the Marvel Cinematic Universe. Get tickets on Fandango now!
Marvel Insiders! Experience Marvel Studios' "Avengers: Endgame" in REALD 3D. Redeem your points for 25% off RealD3D tickets on Atom Tickets. Visit marvel.com/insider/rewards for more details. Terms apply.
Follow @Avengers on Twitter, and Like "Avengers" on Facebook for the latest on the Avengers as it develops!
The Hype Box
Can't-miss news and updates from across the Marvel Universe!