Movies
Published April 10, 2020
A Tribute to the Wakandan Royalty We Deserve – Shuri
Take a look at all the ways the young princess has changed Wakanda and the rest of the MCU for the better!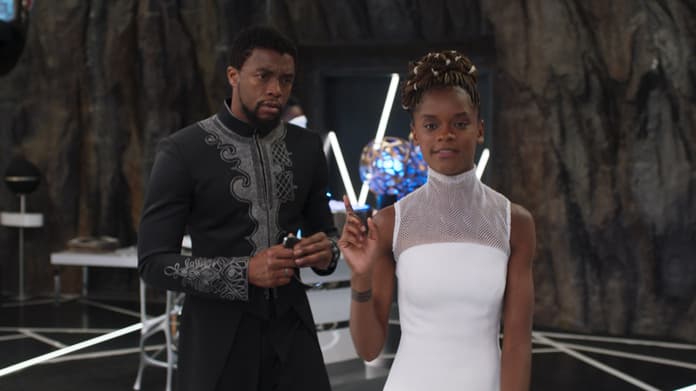 Hey Marvel Insiders – did you know reading this article could earn you 250 points?  All you need to do is sign in or join now before you keep reading!
When you're looking for a strong character to look up to, the battlefield might not always be the place to go. Why not try the lab, instead? That's where you'll find Shuri, who is undoubtedly one of the smartest people on the planet — and also maybe one of the spunkiest the chief science officer for Wakanda.
We first meet Shuri during Marvel Studios' Black Panther and it quickly becomes apparent that she's one of the few people in Wakanda (and across the world) who can poke fun at her big brother King T'Challa. But that's not all she can do! When there's something you need solved, whether during battle or a regular day of the week, the person you want to turn to is Shuri. She might not be on the throne herself, but she's definitely the Wakandan royalty we deserve.
Shuri is not afraid to give her brother trouble
Just like a typical brother-sister relationship, Shuri has no problems causing trouble for T'Challa. He's barely been back in Wakanda for five minutes before she starts giving him sass, which doesn't slow down anytime soon. Though T'Challa is a very serious person, it's clear that Shuri can always get him to crack a smile.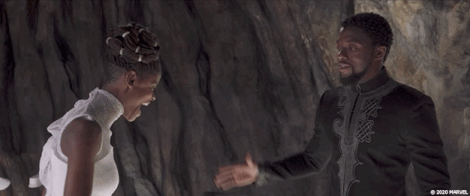 Shuri excels at problem-solving
As Shuri says in Black Panther, "just because something works doesn't mean it can't be improved." She's constantly looking for ways to improve everything for everyone, not just her brother's weapons technology but all of Wakanda. Even with limited resources and difficult problems (like removing the Soul Stone from Vision!), there's no task too big or small that Shuri can't tackle and solve.
Helping others is second nature
Shuri is always trying to help the people of Wakanda thrive, and as we learn at the end of Black Panther, she's soon going to do that on a global scale. But not only that, she can multi-task like a pro. Take, for example, how she joins in the unfolding battle in Wakanda while also instructing Everett Ross how to fly the Wakandan ship.
Shuri could show the Avengers a thing or two — and she has
The list of people Shuri has helped (medically speaking) is quickly growing and includes Everett Ross, Bucky Barnes, and Vision. She's becoming the go-to person when someone needs the utmost care, so who's next? It's clear that there's no problem, or person, that Shuri can't solve.
You can relive all the incredible Shuri wisdom and sass in Marvel Studios' Black Panther, Avengers: Infinity War, and Avengers: Endgame on Disney+ — now streaming anytime. 
Sign up for Disney+ and start streaming now! And be sure to follow Disney+ on Facebook, Twitter, and Instagram for more.
The Hype Box
Can't-miss news and updates from across the Marvel Universe!