Podcasts
Published September 3, 2019
All Episodes of 'Marvel's Wolverine: The Lost Trail' Are Available for Free
Get a recap of previous chapters before diving into the last episode today!
Every Monday, new episodes of Marvel's Wolverine: The Lost Trail are released for free! To mark each new episode, we're doing recaps and updating a map from last week's chapter.
But first, listen to the latest episode of Marvel's Wolverine: The Lost Trail right now! Get lost in the season finale, "Deal with the Devil," below, then keep reading for more insights on previous episodes.
For a look at where we were before episode 10, we've deputized Marvel.com writer (and first-time listener) Amanda Ames to keep up with the action as it's released. Get caught up on what went down in Chapter 9 below...
War is coming and not just for those hidden away in the bayou. There is a larger play in motion...and it's coming for the whole nation.
With Weapon X headed straight for Green Haven, it's now or never. Logan and Agent Pierce must execute their newly devised plan to prevent a massacre and stop a madman from forcing his twisted sense of righteousness on the unsuspected minds of the world—and here's what they have so far:
Step 1: Free Marcus and Maureen from Wyngarde's control.
Step 2: Convince Maureen to team up with an agent of Weapon X.
Step 3: Disable the Sentinel army.
Step 4: Kill Wyngarde. 
Step 5: Quietly save the world.
And here's what else they're dealing with...
Logan finds Marcus still under Wyngarde's control and gives him a dose of Weapon X's psionic inhibitor immediately snapping his companion back to reality. He then warns Marcus about the impending battle and the army of Sentinels headed straight for Green Haven. Marcus has to find his mom and get her out of there before it's too late. But he's got two problems: he doesn't have any more of the serum to free her from Wyngarde's spell, and he has less than an hour before the storm hits. He's got to figure out a way to wake her from this nightmare before they end up stuck in the dream forever.
Agent Pierce stumbles upon Green Haven's control center and Maureen right along with it. Under Wyngarde's control, she's built a massive server to run the psionic source code she developed to amplify Wyngarde's psionic reach. But with Weapon X almost at their doorstep, that's future Pierce's problem; right now she needs Maureen to help her destroy the inbound Sentinels and save the lives of the innocent mutants and humans trapped in Green Haven. But to do that she's first got to wake her up so Pierce doses her with the psionic inhibitor and snaps her back to reality just as the first signs of Weapon X's arrival begin to appear.
While Marcus and Agent Pierce struggle to wake the town, Logan heads out in search of the eye of the storm. He's going to put a stop to Wyngarde's reign once and for all. Unfortunately, Logan forgot to account for two very important variables. First, he left Gambit unconscious and stranded in a boat right outside of Green Haven—of course Wynegarde was going to use him as a pawn. An second, Logan's healing factor does more than just heal, it also burns through poisons and drugs in his system—and while normally that would be a good thing, when drugs are the only thing blocking Wyngarde from controlling your mind...you really want them to remain in your system.
The clock is winding down but there are still questions to be answered—can Logan break Wyngarde's hold on his mind before it's too late? Will Marcus get the residents to safety in time? Can Maureen and Agent Pierce succeed in disarming the inbound Sentinel army? It's time for our unlikely heroes to play their final hand.
Here's a rough sketch of the trail we've traveled this season...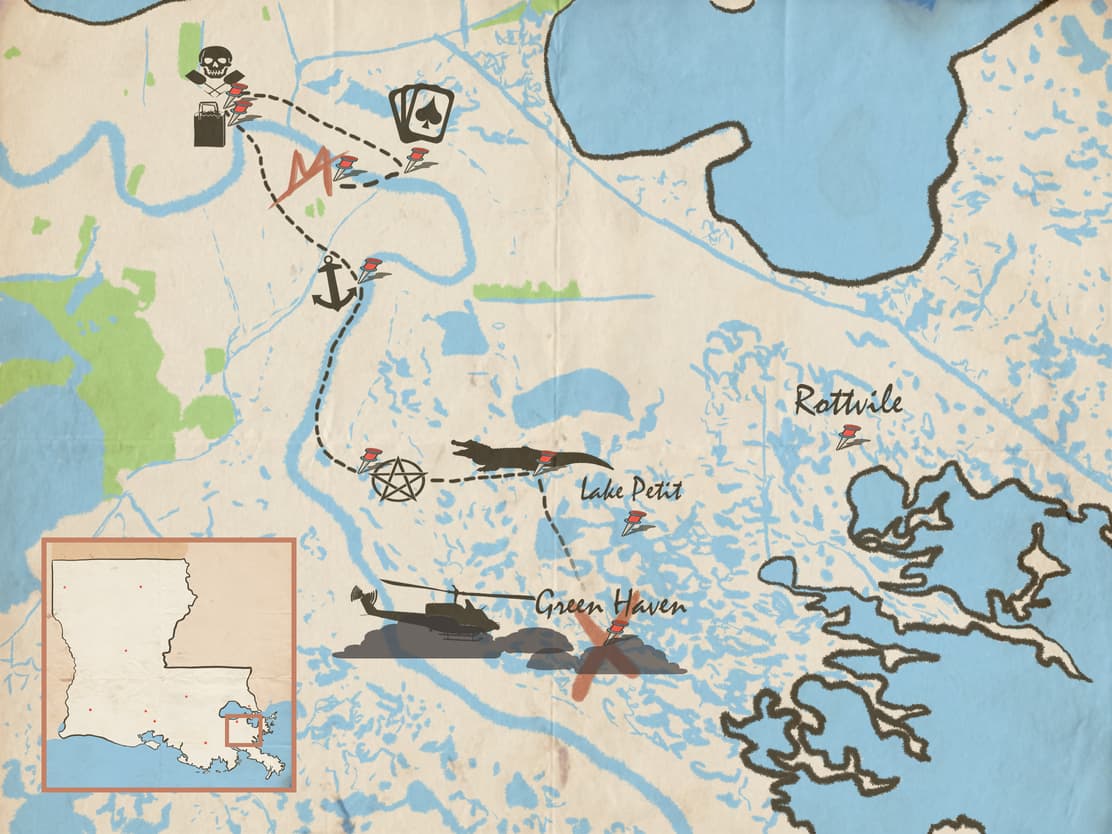 The Hype Box
Can't-miss news and updates from across the Marvel Universe!