Podcasts
Published September 22, 2022
'X-Terminators' Writer Leah Williams on Boom-Boom, 80's Nostalgia, and the 'Grindhouse of X.'
Wild fashion, wilder times. Leah Williams talks to Marvel's Pull List about her new take on 'X-Terminators,' plus revisits the 1988 limited series.
"There is a very important hinge between the original X-Terminators and the current X-Terminators," teases writer Leah Williams. "And that would be our girl Boom-Boom."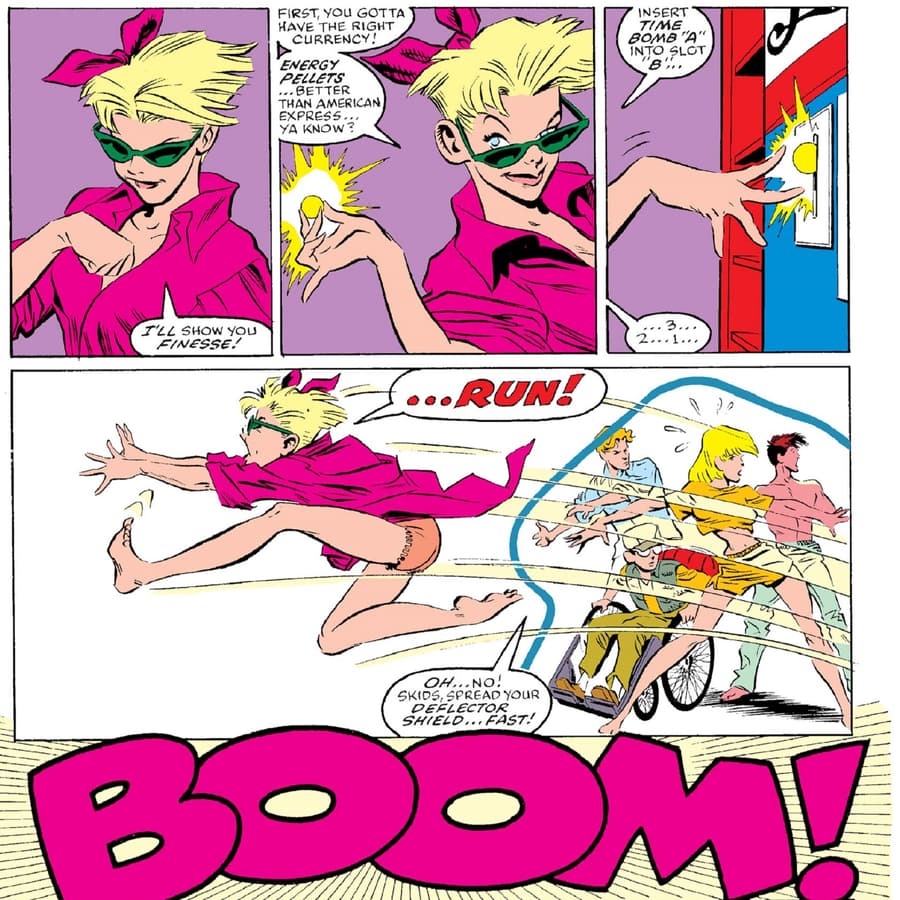 The fan-favorite comics creator behind X-FACTOR (2020) and THE TRIAL OF MAGNETO sat down with Marvel's Pull List co-hosts Ryan Penagos and Jasmine Estrada to talk about her upcoming run on X-TERMINATORS (2022)—a mutant "girls' night out" that turns into a Grindhouse of X! When Jubilee and Boom-Boom agree to take Dazzler out for a night on the town to console her after her nasty breakup, they have no idea they're about to be kidnapped and put into elaborate death traps for their efforts. What are three girls with the power to blow things up to do?!
Leah Williams explains all that and more on the latest episode of podcast series Marvel's Pull List.
"[X-TERMINATORS (2022)] synthesizes one of the most important aspects of X-Men comics, which is the found family vibe," says Williams of her new take on the classic run by Louise Simonson and Jon Bogdanove. "Because even though the original X-TERMINATORS is four issues long and it takes place within the INFERNO event, we start with [the team] being separated. So we open with a goodbye. But because of the events of INFERNO, they find that they have to come together again for the greater good to help people. So then we get to go through the magic of these characters choosing to return to each other because they cherish this chosen family dynamic."
Williams was also taken aback by the darkness of the '80s crossover: "Recently fellow X-Office writer Vita [Ayala] and I did a reread of INFERNO, right before the more current INFERNO was going to come out. And we were just aghast at how brutal that story is. It is so much darker than either of us remembered it being. And X-TERMINATORS in particular, I would say, is on the lighter side of things. But, you know, there's a comedic streak to it given the characters. It's bananas. It is off the wall."
After covering the gore-tastic 80s sensation that is 1988's X-TERMINATORS, Williams set up her new X-TERMINATORS series which promises "crude humor, alcohol usage, strobe effects, monster trucks, vampires," and some of your favorite mutants acting less than smart.
"My measure of success with Boom-Boom is making people fall in love with her. Now, Carlos [Gomez] is the artist of X-TERMINATORS. He got there by, like, page 13. I think that's when it became really apparent that Carlos had a crush on Boom-Boom."
In addition to its gritty, grindhouse appeal, Williams also promises mutant fashion dialed up to ten. "I put so much thought into their outfits because they're not wearing uniforms. You know, this starts out as a night on the town. So Dazzler looks like a perfect California babe. And Jubilee is wearing an oversize sweatshirt with, like, a garter belt and stockings. And it's weird and effortlessly sexy. And Boom-Boom? [That's the] outfit I am the most proud of because I made a vast folder for Carlos of Baby Spice reference images. I love the way she's dressed in this book."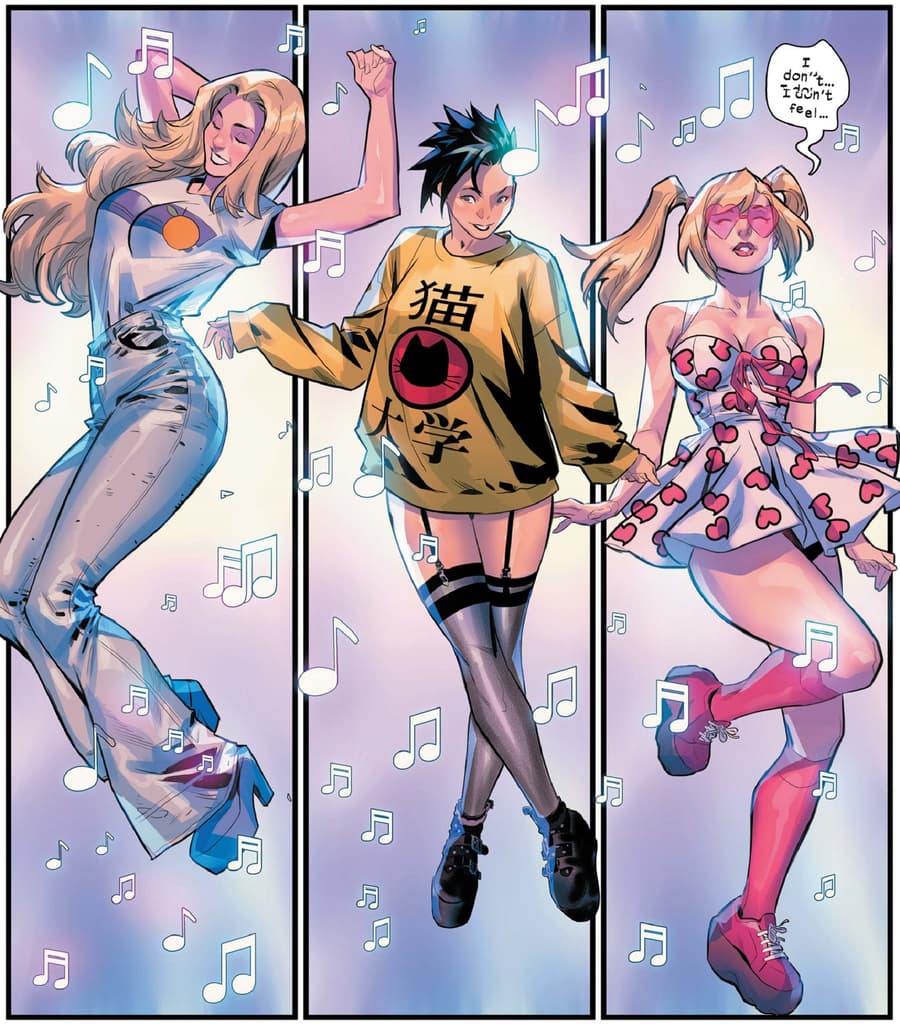 "This is the first book that I've ever written for Marvel with a parental advisory warning. It's not supposed to be a book for children. If you read PUNISHER KILL CREW, then this is for you. This is right up your alley."
Tune into this X-TERMINATORS-centric episode now, and listen to new episodes of Marvel's Pull List weekly! You can also pick up X-TERMINATORS (2022) #1 in print or digital comic shops today.
The Hype Box
Can't-miss news and updates from across the Marvel Universe!