Podcasts
Published August 19, 2019
Listen to Chapter 8 of 'Marvel's Wolverine: The Lost Trail' for Free
Get a recap of the previous episodes before diving into the latest chapter!
Every Monday, new episodes of Marvel's Wolverine: The Lost Trail are released for free! To mark each new episode, we're doing recaps and updating a map from last week's chapter.
But first, listen to the latest episode of Marvel's Wolverine: The Lost Trail right now! Get lost in Chapter 8, "The Proposition," below, then keep reading for more insights on previous episodes.
For a look at where we were before episode 8, we've deputized Marvel.com writer (and first-time listener) Amanda Ames to keep up with the action as it's released. Get caught up on what went down in Chapter 7 below...
A new way of life is taking shape in the minds of those living in the bayou, but this community might not be as free-thinking as it believes.
With the Cold Blooded no longer standing in their way, Marcus and Logan finally make it to Green Haven—but if they thought they'd find clarity in this hidden community, they were sorely mistaken. Things have only gotten hazier for them both.
There is, however, one thing beginning to take shape in the fog; in Green Haven life is different, life is evolved. Here, you don't waste time reliving the past, your old life is meaningless, here you're serving a greater cause, and here your life is given true meaning—a life of service and celebration where mutants come first.
Marcus finds himself smack in the middle of this forward "thinking" community surrounded by all the missing persons, but Green Haven might not be the paradise they believe. Something seems off. No one remembers or cares about their lives before the community and people have changed. Even Marcus' mom seems to be a different person. And while Marcus is allowed to live in the community, he and the rest of the humans aren't exactly free. They're servants to the mutants unable to leave through the wall of mist surrounding the complex, though most of them seem unnervingly happy to stay. 
Wyngarde seems to be the root of all the trouble branching out from the marsh. He's got everyone's minds under his spell and while his intentions aren't entirely clear yet, they don't seem particularly noble. He may talk of peace but in order to bring it about he believes their community needs to rise up like a shining beacon of hope and show the world the proper path society must take to evolve, a path where mutants are put first. But if leading by example doesn't work, Wyngarde seems all too ready to try a more forceful approach.
While Marcus is more or less free to walk amongst the rest of the residents of Green Haven, Logan finds himself trapped in adamantium chains while he lives out illusions made especially for him until Wyngarde can convince him to join their little community. After all, if he needs to take a more forceful approach to his endeavors, what better muscle to have than the Wolverine? Plus, he seems to think that Logan has changed, but if not, Logan owes Wyngarde for saving him and Maureen from Weapon X all those years ago. Unsurprisingly, Logan couldn't care less about Wyngarde, his debt, or his little dystopian island. That is, until Maureen steps in…
Will Logan's mind be swayed to join Green Haven's community or can he hold out long enough to break the spell and save Maureen, Marcus, and all those trapped within the mist?
Here's a rough sketch of the trail we've traveled so far.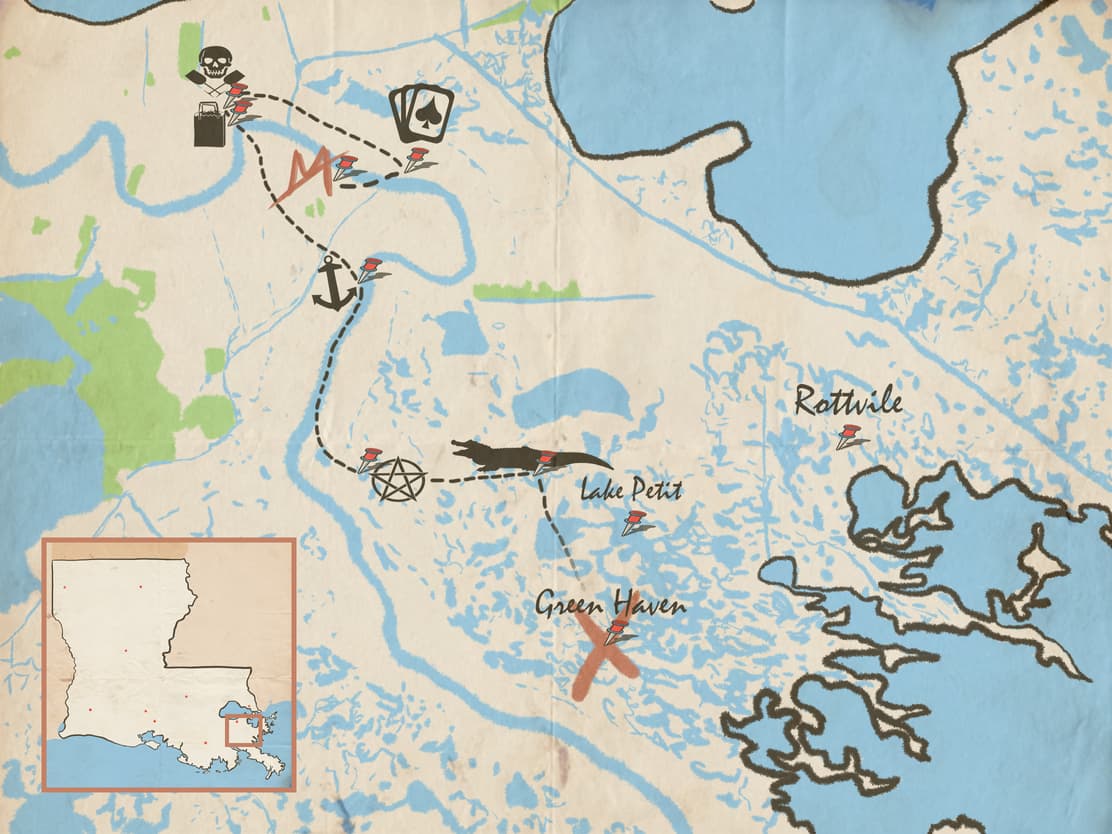 The Hype Box
Can't-miss news and updates from across the Marvel Universe!