Podcasts
Published March 16, 2021
Listen to the 'Marvel's Declassified' Podcast for Free Today
Examine the history and cultural footprint of the humble House of Ideas!
Marvel's Declassified is a nonfiction narrative podcast that focuses on the rich, dynamic, and evolving history of Marvel Comics as told through a contemporary lens! 
And after premiering exclusively on SiriusXM last December, the show arrives everywhere for free today on SiriusXM, Pandora, Stitcher, Apple Podcasts, Spotify, Pocket Casts, or wherever you like to listen!
Here's the skinny: We associate Marvel almost exclusively with Super Heroes and Super Villains, but there was a time when Marvel Comics came in a wide range of genres: comedy, romance, westerns, sci-fi, and horror. In the premiere episode, Lorraine Cink and Evan Narcisse take a deep look into the way heroes like Captain America helped forge a new medium—until they were run out of their own comics by deep societal changes that eventually triggered the return of heroes, an eruption of talent...and the birth of the Marvel Age!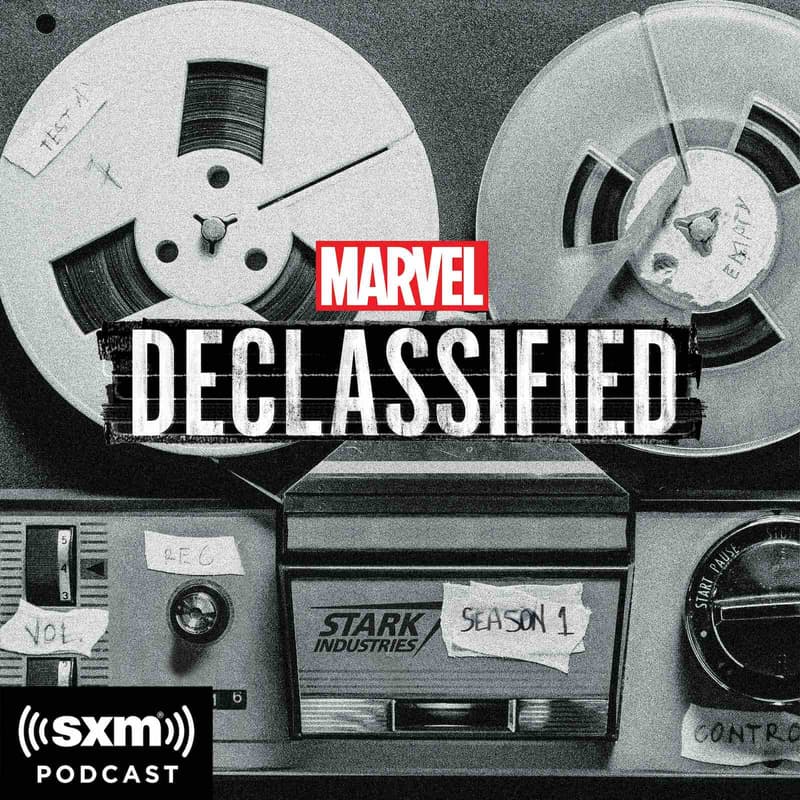 Joined by guests Trina Robbins, Terrence Wandtke, and Matthew Smith, Lorraine and Evan re-discover the early comics that laid the foundations for the Marvel we know today. Tune in below!
The Hype Box
Can't-miss news and updates from across the Marvel Universe!