Podcasts
Published August 26, 2019
Listen to the Penultimate Chapter of 'Marvel's Wolverine: The Lost Trail' for Free
Get a recap of the previous episodes before diving into the latest chapter!
Every Monday, new episodes of Marvel's Wolverine: The Lost Trail are released for free! To mark each new episode, we're doing recaps and updating a map from last week's chapter.
But first, listen to the latest episode of Marvel's Wolverine: The Lost Trail right now! Get lost in Chapter 9, "Greenhaven is Everywhere," below, then keep reading for more insights on previous episodes.
For a look at where we were before episode 9, we've deputized Marvel.com writer (and first-time listener) Amanda Ames to keep up with the action as it's released. Get caught up on what went down in Chapter 8 below...
Time is quickly running out for everyone trapped in the bayou... If our protagonists to make it out alive, minds must be freed and unlikely allies must come together.
Logan's search finally comes to an end, but he's less than thrilled by the reality he's found. Maureen joined forces with Wyngarde, and though he believes she's under his spell, he can't be certain—what if Maureen's changed since he left her in New Orleans to fend for herself? What if she never really loved him? That seems more and more likely given her treatment of him since his arrival. It's either join their cause and help destroy Weapon X, or drown with them.
It's time Logan learns the truth about Green Haven and Wyngarde. It's time he takes matters into his own hands. And it's time he gets the hell out of Dodge.  
Turns out Maureen created the artificial intelligence program for the Sentinels using the information she gleaned from studying Logan and Wyngarde at Weapon X and, though she didn't know it at the time, she was helping to build an army...the same army she now needs Logan's help to destroy so that Wyngarde can take Green Haven national. Wyngarde's powers might not work on the Sentinels, but he's willing to use any mutant, or human, he can to fight his war. Unfortunately for him, Logan's had enough of that for one (very long) lifetime.
Undeterred by her orders to return to Weapon X, Agent Pierce followed Logan into Green Haven but it's too little, too late. Weapon X plans to send an army of Sentinels to take out all of Green Haven and collect their assets—they're not letting Logan get away yet again. Pierce tries to convince them to let her handle it; she's got a plan to bring Logan in without any bloodshed, but we all know Weapon X is authority. With only one hour left before the storm hits, Pierce has to move fast if she wants to save the innocent people in Green Haven.    
Pierce finds Logan caged in another one of Wyngarde's illusions but before she'll pull him out they need to strike a deal. There is an army of Sentinels coming to slaughter the town in search of him, and Wyngarde will send every one of his residents to fight a losing battle in his stead, but Pierce has a plan to save them all. All Logan has to do is give himself up and help her bring in Wyngarde and Maureen—pretty steep terms considering she's just as trapped as he is, and he knows it. He agrees to fight with her on two conditions: Maureen goes free and Weapon X is never to know she lived, and Wyngarde's reign ends here and now…permanently.   
Can enemies join forces long enough to stop a mad man, save the innocent, and end a war that's been building around them before the floodgates break? We'll find out next week.
Here's a rough sketch of the trail we've traveled so far.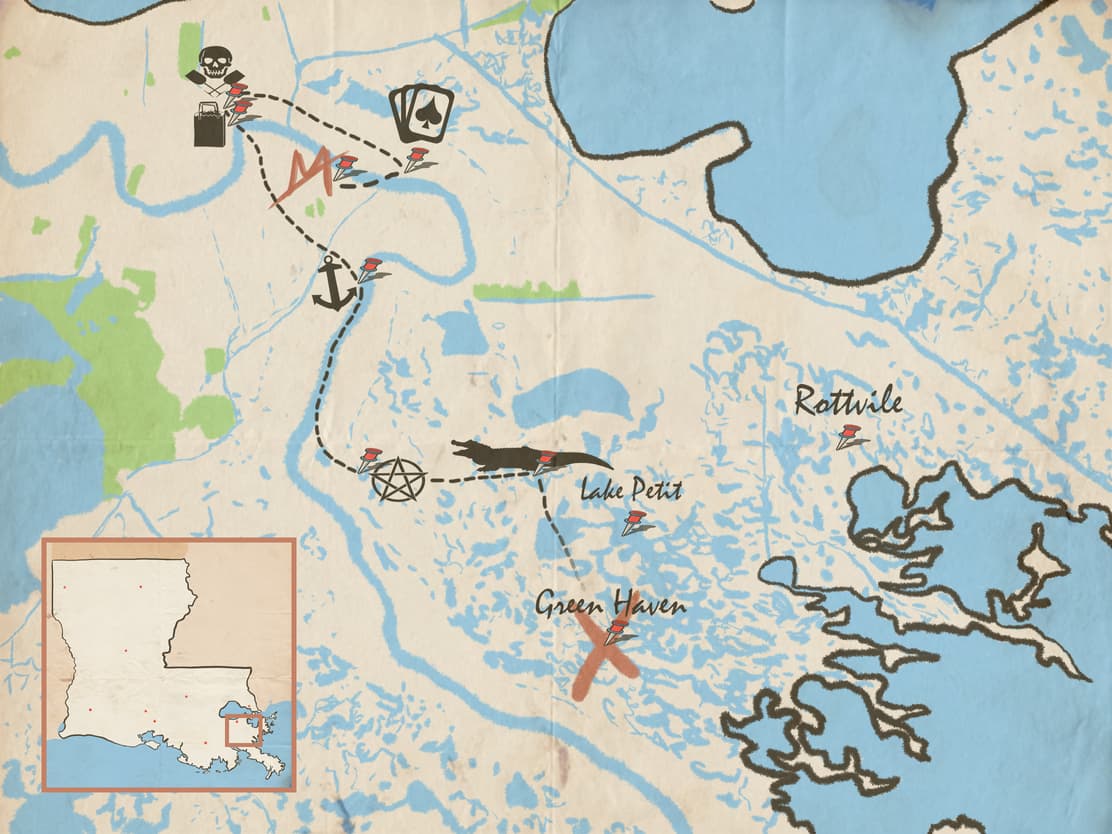 The Hype Box
Can't-miss news and updates from across the Marvel Universe!