Podcasts
Published September 9, 2019
Relive the Fantastic Finale of 'Marvel's Wolverine: The Lost Trail'
Recap chapter 10, "Deal with the Devil," as you listen to the whole series today!
Every Monday since May, new episodes of Marvel's Wolverine: The Lost Trail have been released for free—and to mark each new episode, we've deputized Marvel.com writer (and first-time listener) Amanda Ames to keep up with the action as it's released. Get ready for the end by relistening to the show right here.
Now that the series is complete, we're doing our final recap below. This is how it ends...
Our heroes have finally reached the end of their trail, but if they can't lift the fog caging them in, they'll soon be lost to it.
With Weapon X's Sentinel army upon them, our team has to move quickly if they're to save the people trapped inside Green Haven. But the Sentinels aren't the only threat here; they also have to combat the brainwashed residents—as well as "the whisper man" himself if they hope to succeed.
Three problems for three heroes, it's time to divide and conquer. Here's what went down.
Marcus heads off to find his mom and figure out a way to wake her, and the rest of Green Haven, from Wyngarde's control. They need to get as far away from this soon-to-be-battleground as possible while Maureen, who's off with Agent Pierce, tries to disable the oncoming Sentinel army. Lucky for them, she's able to use Green Haven's servers alongside Agent Peirce's direct uplink to Weapon X to hack into their system and send out a wide spread kill code to all the inbound Sentinels triggering them to shut down just as they begin their onslaught.
While Marcus and Maureen are off dealing with their missions, Logan's on his own with Wyngarde trapped in another one of his illusions. Never one to give up on his insane plans for world domination, Wyngarde is determined to break Logan until he's nothing more than his toy soldier, ready to fight his wars for him. Sounds an awful lot like a certain government agency they know… Too bad Logan has other plans. The psionic inhibitors may have worn off but that's not the only way to wake up from this nightmare. Logan manages to break his mind free from Wyngarde's control long enough to put an end to his deceptions once and for all.
Now that Green Haven's out of harms way, Logan must say goodbye to Maureen. He made a deal with Pierce and it's time to follow through. Lucky for him, Maureen has a plan of her own… True to his word, Logan returns to Weapon X where he's brought face-to-face with their leader, Mastermold. She informs him this whole thing was a ploy to recover Logan and steal Maureen's psionic source code, which Agent Pierce uploaded while Maureen stopped the Sentinels. Cue Maureen's plan—knowing not to trust Weapon X, she embedded a virus within the stolen source code, granting her access to their entire command center which she promptly destroys from the inside out, while Logan cuts down anything left behind, effectively finishing Weapon X for good.
With two major threats cleared from their path, maybe mutants and humans can forge a fresh start in Green Haven… At least that's what Logan hopes for Marcus and his family—only time will tell if they can build the example the world truly needs.
Here's a rough sketch of the trail we've traveled this season.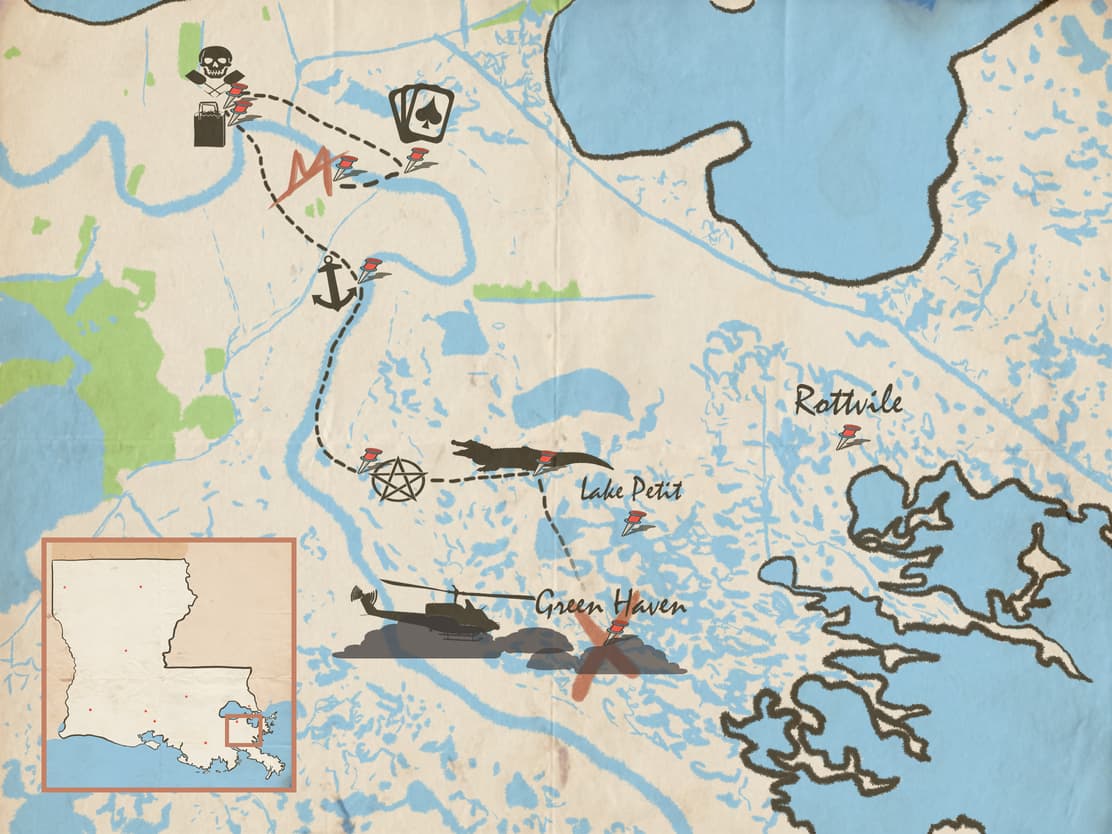 The Hype Box
Can't-miss news and updates from across the Marvel Universe!