Podcasts
Published January 3, 2020
This Week in Marvel Goes Mad for Morgan Le Fay
One of the Marvel Universe's magical mainstays, find out more about her upcoming role on 'Marvel's Runaways'!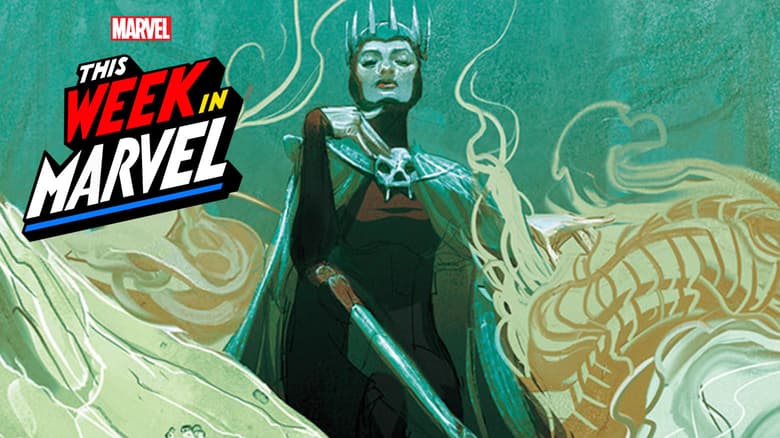 It's the first episode of This Week in Marvel in 2020! There's so much to look forward to in the merry Marvel Universe, but before we look forward, we're going to look a little bit back first to the third season of Marvel's Runaways, now streaming on Hulu!
In this season, the Runaways had to content with one of Marvel's most malicious mistresses of magic, Morgan Le Fay, played on the show by Elizabeth Hurley. But Morgan Le Fay has a storied history in Marvel Comics -- cohosts Lorraine Cink and Ryan "Agent M" Penagos take a deep dive into the enchantress to share all the Marvel characters she's crossed before.
Plus: Lorraine sits down with Quinton Peeples, executive producer of Marvel's Runaways, to talk about Morgan Le Fay and more!
You can listen to the full audio episode below:
Subscribe to This Week in Marvel on Apple Podcasts or download the episode from Marvel.com/podcasts!
With new episodes every Friday, This Week in Marvel delivers all the latest Marvel discussion and news about comics, TV, movies, games, toys, and beyond! Tweet your questions and comments about the show to @AgentM or @Marvel with the hashtag #ThisWeekinMarvel!
The Hype Box
Can't-miss news and updates from across the Marvel Universe!