Comics
Published May 25, 2022
The Most Impactful George Pérez Pages in Marvel History
Revisit the legendary career of the beloved artist with a handful of top moments.
The comic book industry has lost a legend. Widely known and respected for his incredible talent and kindness, artist George Pérez contributed to several ongoing titles, such as AVENGERS (1998), INHUMANS (1975), and FANTASTIC FOUR (1961). He also co-created Marvel's first Latin American Super Hero and first Puerto Rican mainstream character, Hector Ayala, AKA White Tiger, which inspired more heroes under the same alias. Pérez's contemporaries and fans also praised his generous heart. He is—and will continue to be—lauded for his vast contributions to the comic book medium. As an artist, Pérez was truly one of a kind. No one could handle a crowd scene quite like him, and the clarity of his sequential storytelling was second to none.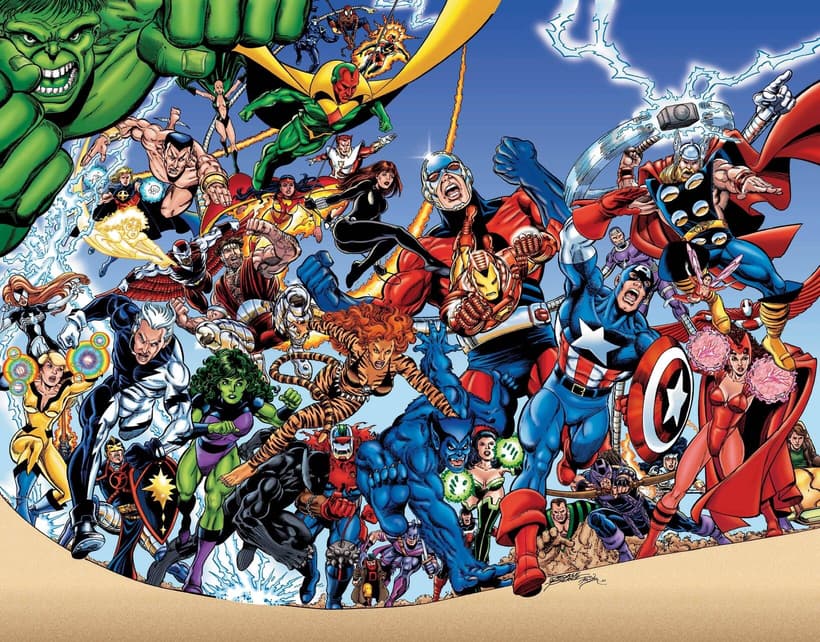 To celebrate the artist and his work, Marvel.com has picked out some of our favorite George Pérez pages. Although, we could have kept adding pages because he was simply the best at what he did. All of these issues are available to read on Marvel Unlimited, which offers a more complete look at the stories and artistry rendered by Pérez.
THE DANGER ROOM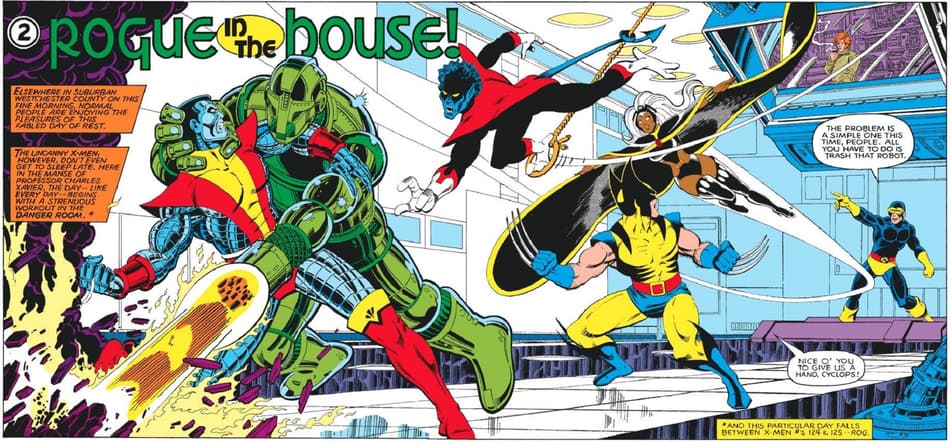 Pérez didn't have many chances to draw Marvel's mutant heroes, but in X-MEN ANNUAL (1970) #3, he made the most of the opportunity alongside regular series scribe Chris Claremont and inker extraordinaire Terry Austin. This double-page splash from early in the issue was particularly striking thanks to its powerful depiction of the all-new X-Men just a relatively short time after they made their grand entrance in the book. Aside from Wolverine, they're quite young and inexperienced compared to their modern counterparts. And yet they've rarely looked better than they do here.
THE ICEMAN COMETH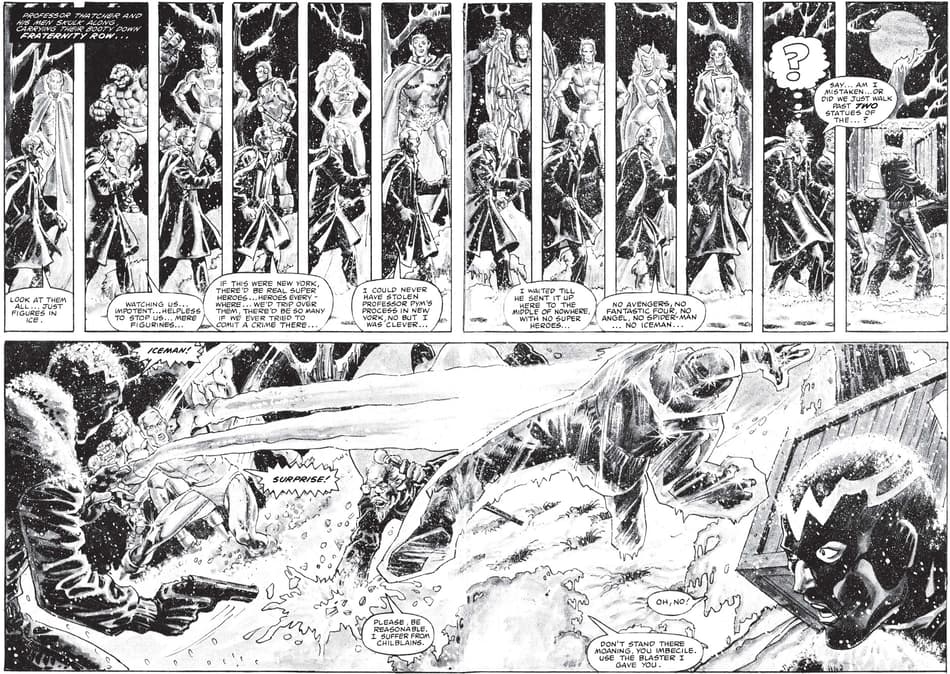 Iceman's solo story in BIZARRE ADVENTURES (1981) #27 was a rare chance for Pérez to show off what he could do in black and white. While teaming with writer Jo Duffy and inker Alfredo Alcala, the artist told the story of mutant Bobby Drake's attempt to find a normal life at Dartmouth College. However, that wasn't in the cards for Bobby when thieves attempted to steal Hank Pym's work. In this double-page spread, Iceman gets the drop on the bad guys. Pérez also took the chance to draw several different heroes and heroines...in ice form!
THE BLACK WIDOW STRIKES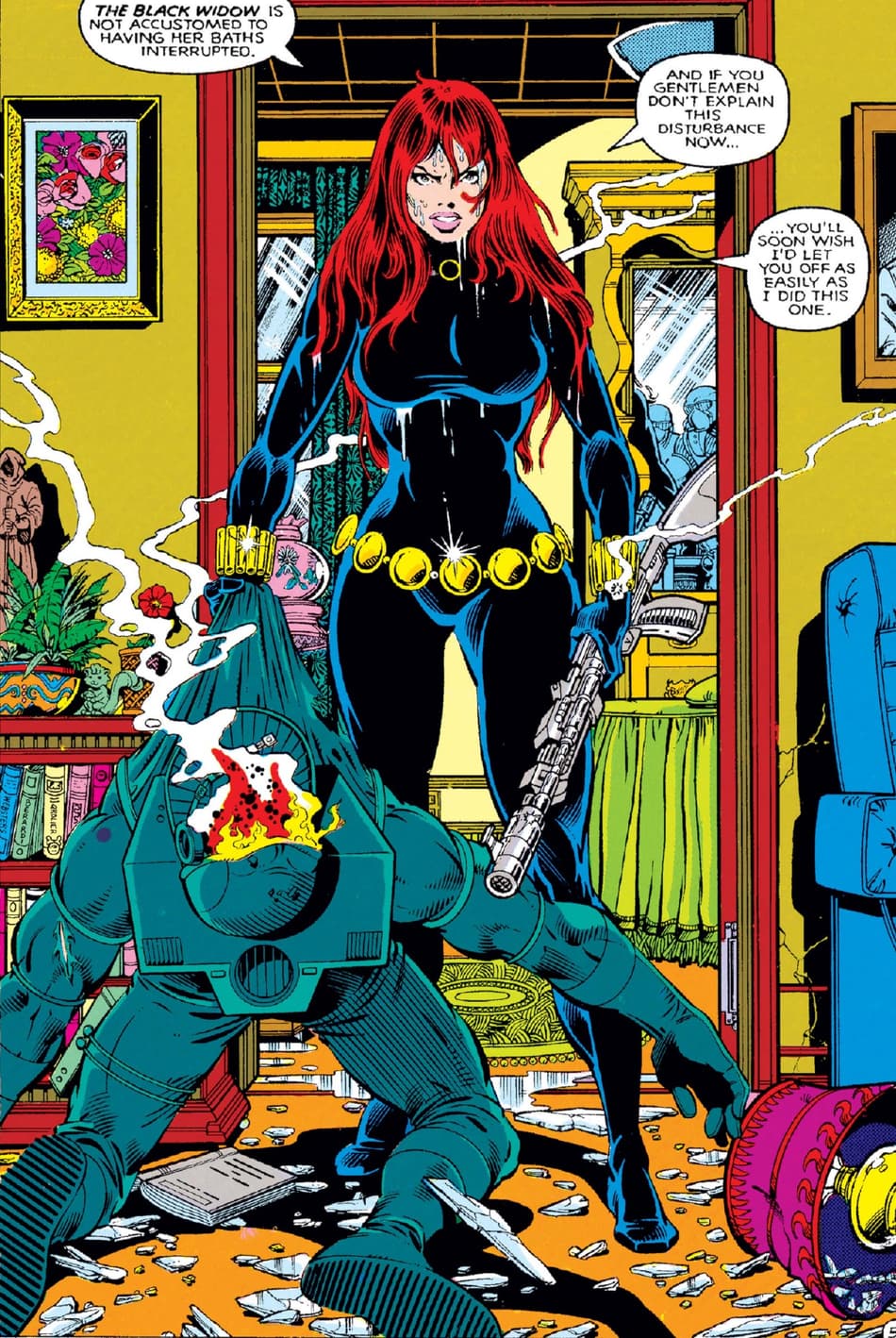 It's important to note that MARVEL FANFARE (1982) #10 was not Black Widow's first turn as a leading character. That said, she really came off as a star in the initial installment of a four-part story illustrated and co-plotted by Pérez with writer Ralph Macchio (and impeccably inked by Brett Breeding). In this visually arresting splash page, Natasha Romanoff has turned the table on the hit team that attempted to catch her off guard. Big mistake, fellas. The Black Widow is many things, but she is never helpless.
THE BRIDE OF ULTRON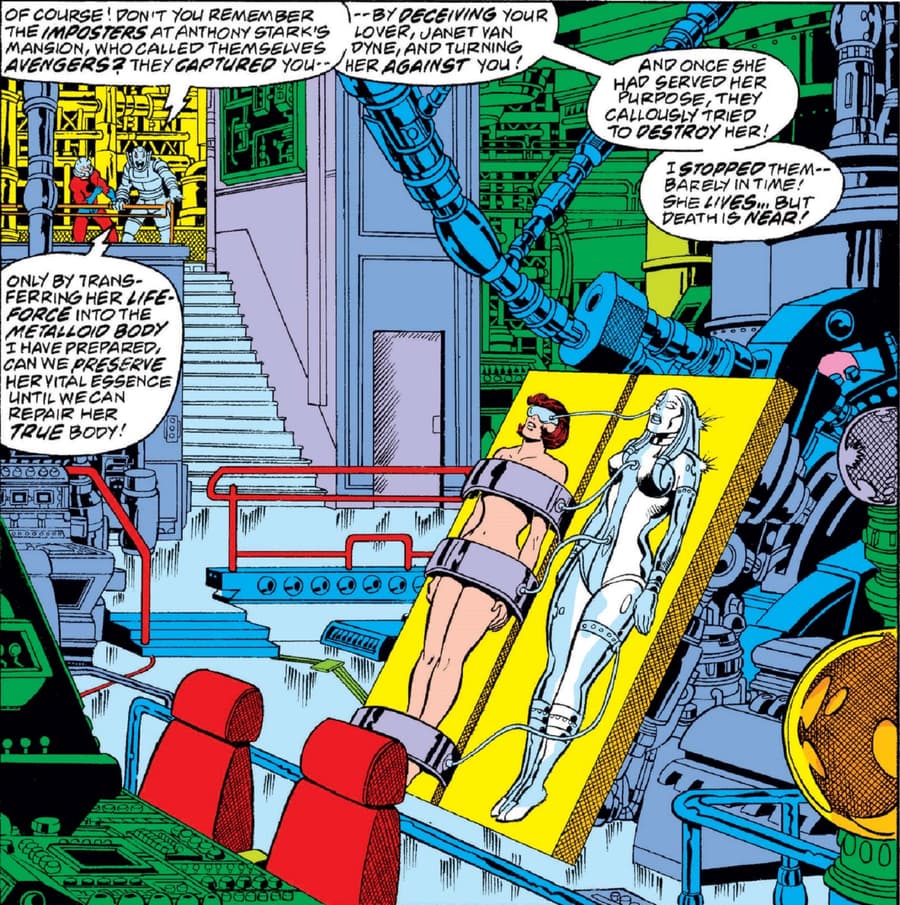 One of Pérez's most well-known contributions to Marvel Comics came within the pages of AVENGERS (1963), the series' classic volume. During the artist's first run on the title, he collaborated with writer Jim Shooter and inker Pablo Marcos in AVENGERS (1963) #162. With the team seemingly defeated after Ultron's sneak attack, the deadly android revealed the full scale of his plan in this memorable page. Ultron took his Oedipal complex too far when he brainwashed Hank Pym to help him transform his then-wife, Janet Van Dyne AKA the Wasp, into Ultron's cybernetic bride. It didn't work, but only because the bride had a consciousness of her own, later transforming into the android Jocasta.
THE "SNAP"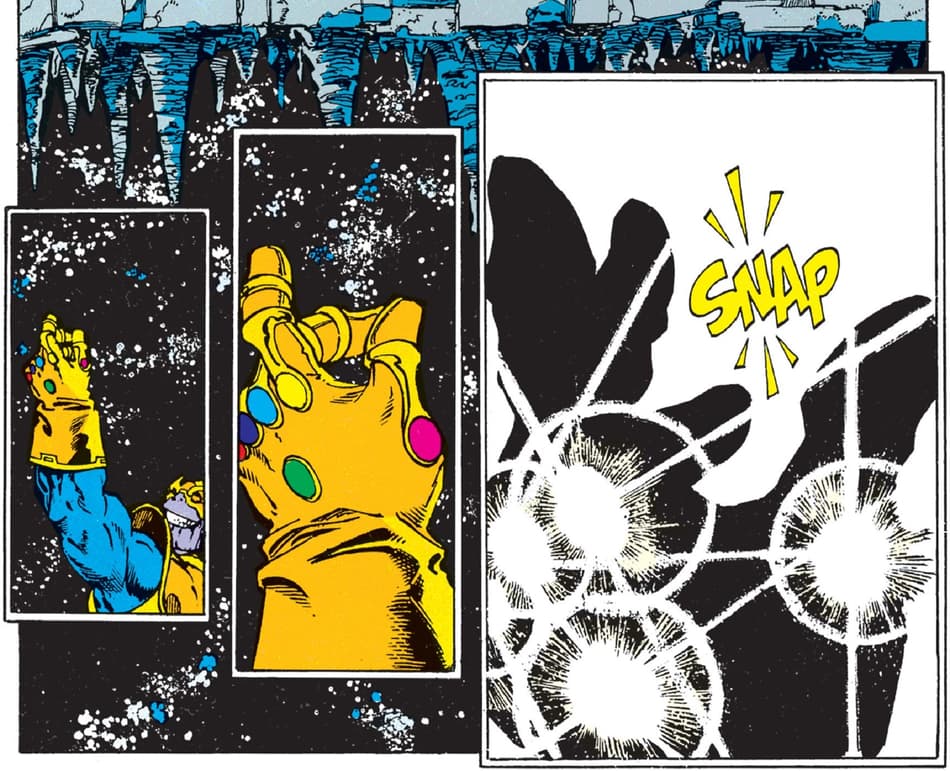 Jim Starlin and George Pérez's INFINITY GAUNTLET (1991) was a touchstone moment in Marvel history, and has gone on to influence a whole host of stories. Although Pérez wasn't able to stay on for the entire limited series, this page from the first issue (inked by Joe Rubinstein with Tom Christopher) features the infamous "snap" of the Infinity Gauntlet. With the full power of the Infinity Gems at his command, Thanos wiped out half of the universe's population with the slightest gesture.
THE RETURN OF ADAM WARLOCK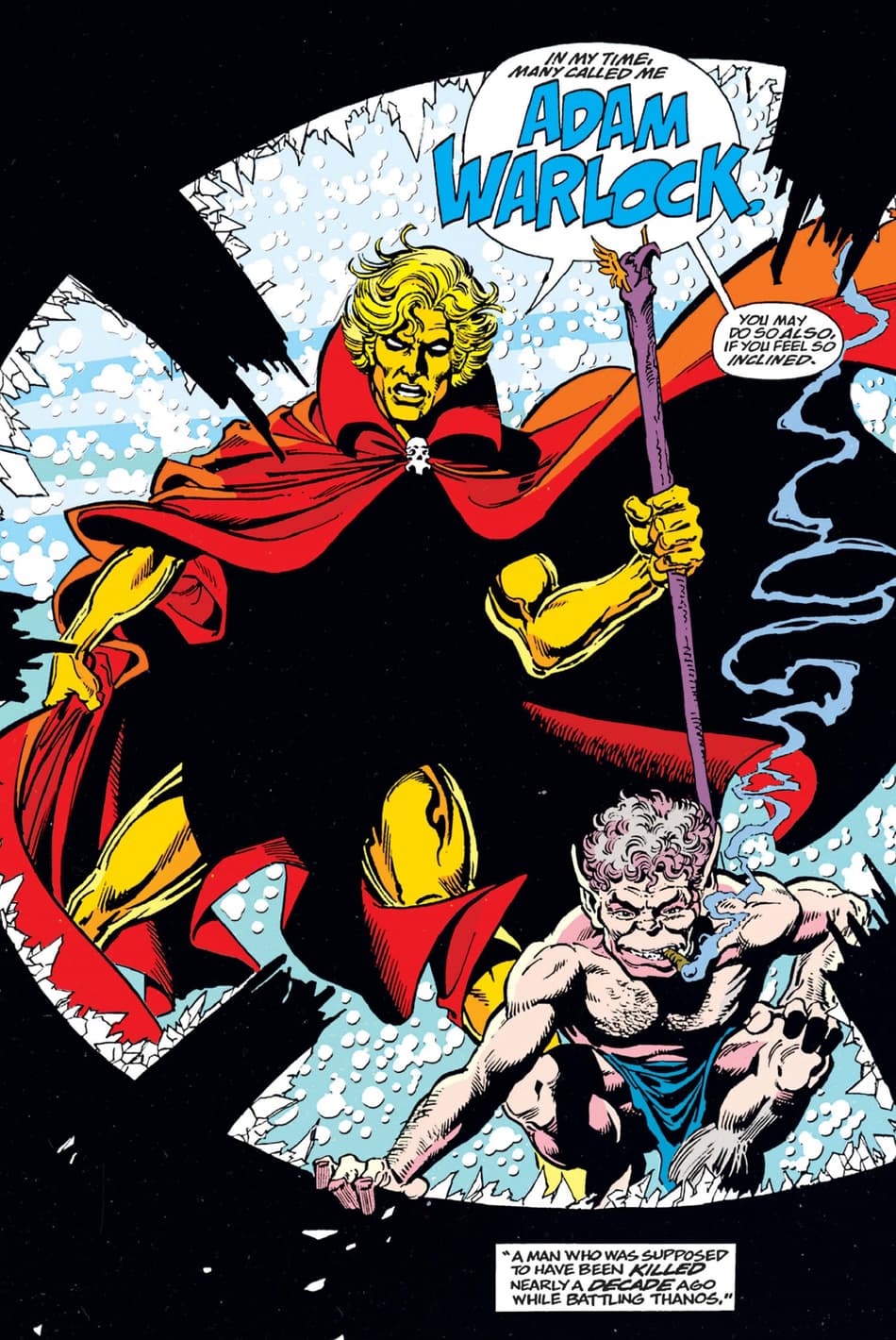 Adam Warlock's return to the land of the living began in INFINITY GAUNTLET (1991) #1, but Pérez and Starlin wisely kept him off-panel until just the right moment. That moment arrived in INFINITY GAUNTLET (1991) #2 when Warlock made his grand entrance at the Sanctum Sanctorum just as Doctor Doom had Doctor Strange at his mercy. Regardless, Warlock recruited both men for his mission to take down Thanos. And that was just the beginning of Warlock's makeshift army. 
STORM WARNING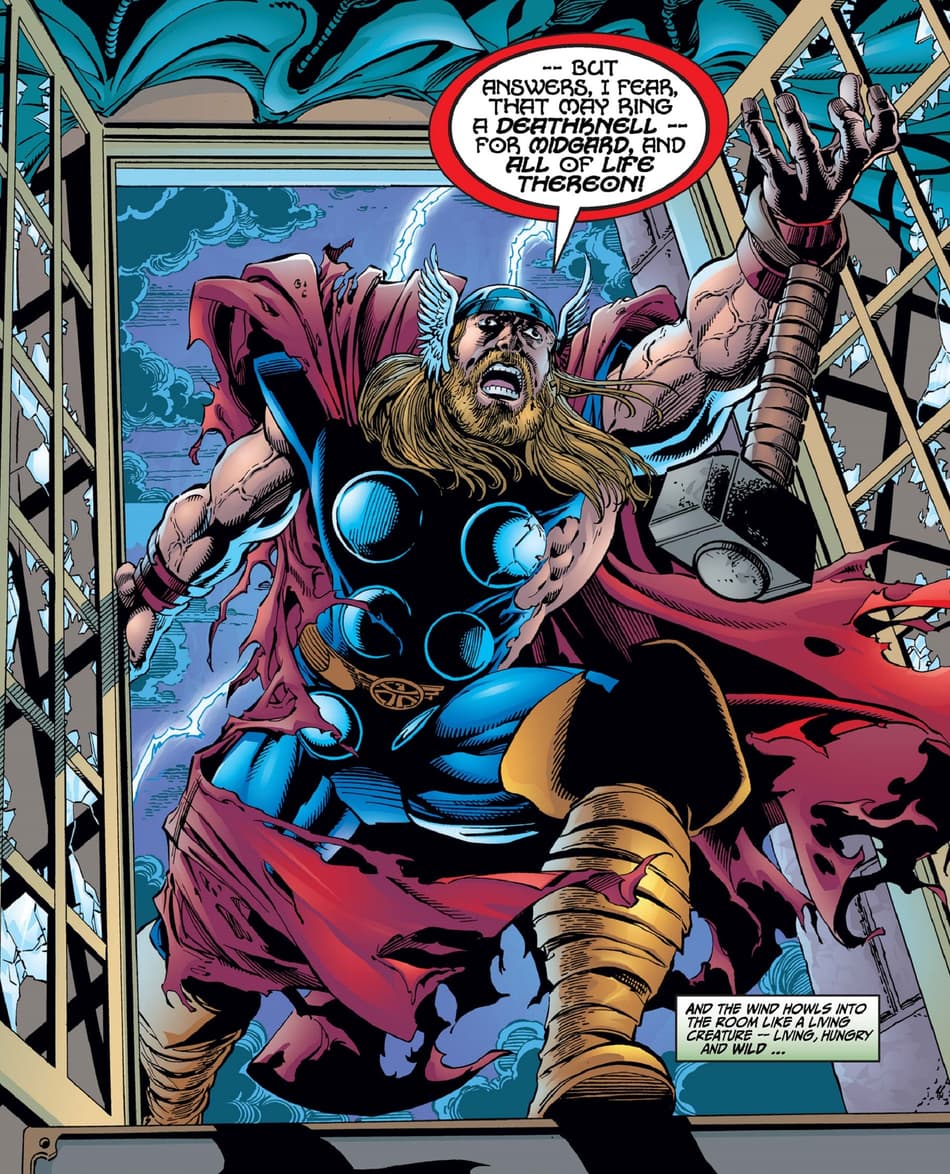 Pérez made his triumphant return to Marvel in 1998 alongside writer Kurt Busiek and inker Al Vey. In the aftermath of HEROES REBORN: THE RETURN (1997), Thor had gone missing. But the Thunder God made a very dramatic comeback in this page from AVENGERS (1998) #1. Thor just happened to catch most of the founding members of the team when he came to warn them about a threat to reality itself.
THE QUEEN'S VENGEANCE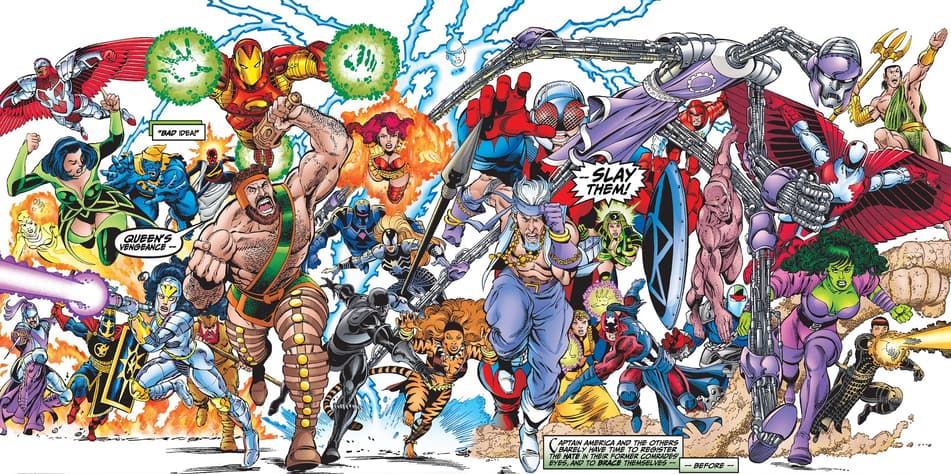 Nobody could pull off a double-page splash quite like Pérez. As illustrated in these pages from AVENGERS (1998) #3, the artist had an uncanny ability to add multiple characters to an image without losing clarity or focus. It's also worth pointing out that Pérez designed new costumes for every member of the team seen here. In an alternate timeline created by Morgan le Fay, the Avengers were the Queen's Vengeance. But they weren't heroes, they were simply Le Fay's enforcers. Some of the Avengers were able to break free from Le Fay's spell, but the vast majority of them remained enchanted when they attacked the heroes on these pages.
SHOWDOWN WITH ULTRON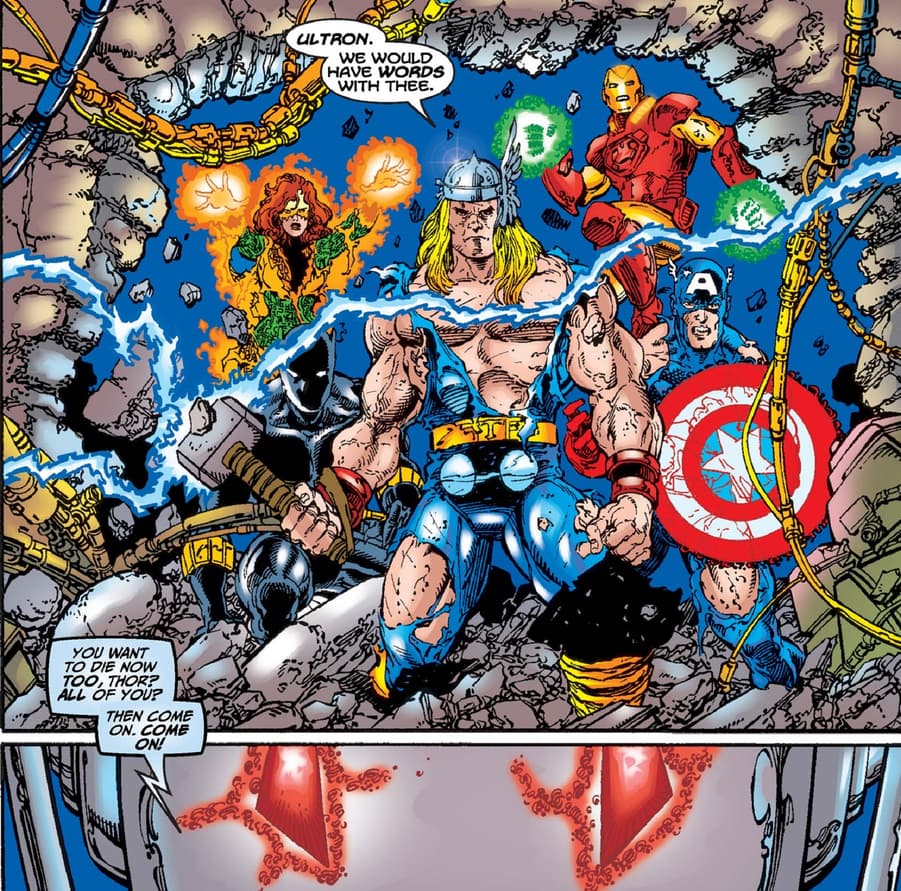 "Ultron. We would have words with thee."
In the final part of the "Ultron Unlimited" story arc from AVENGERS (1998) #22, Captain America, Thor, Black Panther, Iron Man, and Firestar had to fight their way past an army of Ultrons just to get to Ultron Prime and free his prisoners. It may have been the fight of their lives, but the Avengers won that round and openly challenged Ultron to finish the battle in this unforgettable page.
RICK JONES' TROPHY ROOM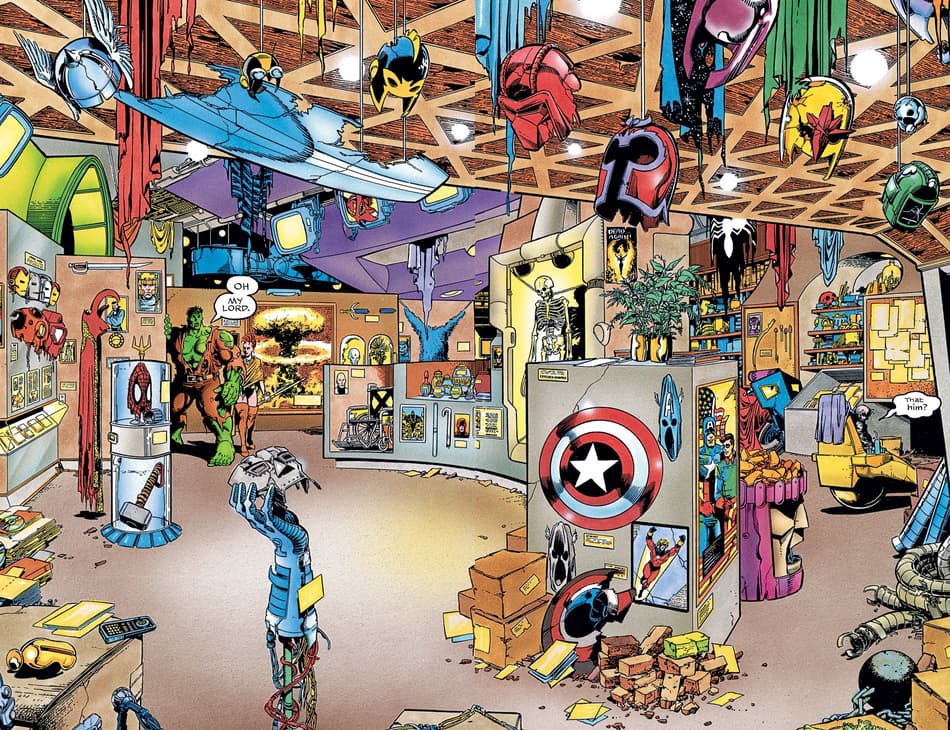 Finally, we have a double-page spread from HULK: FUTURE IMPERFECT (1992) #1, which was illustrated and inked by Pérez himself. Peter David's script envisioned a future where Bruce Banner's worst instincts caused the Hulk to become the malevolent Maestro. Decades from now, the Maestro ruled what was left of the world with an iron fist. That's why the present day Hulk was brought to the future to defeat him.
In this particular image, we see the vast collection of Avengers ally Rick Jones. Each item is an artifact from a fallen hero or villain, and we could lose ourselves for hours while trying to take in all of the details. Pérez was truly an expert of the medium, and this is yet another example of his masterful storytelling and craft.
George made an indisputable impact on the comics community and its fans. He was well-known for being a friendly and approachable creator, particularly for his warmth, generosity, and kind nature. He will be deeply missed by all that knew him and were touched by his many decades of work.
[RELATED: Remembering George Pérez, 1954-2022]
The Hype Box
Can't-miss news and updates from across the Marvel Universe!