Podcasts
Published September 11, 2020
This Week in Marvel Talks to Kelly Thompson About Black Widow's Secrets
Plus: All of this week's Marvel news that you need to know!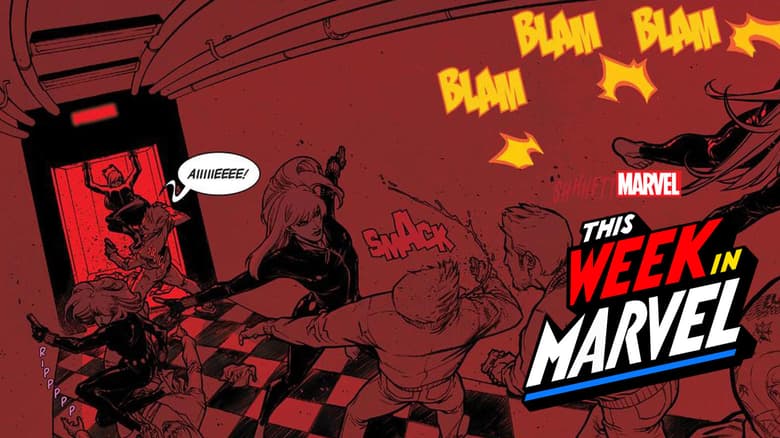 Natasha Romanoff AKA the Black Widow has been through quite a lot throughout her life -- or lives. And in Kelly Thompson's new BLACK WIDOW series, her latest "life" is nearly unrecognizable. On the latest episode of This Week in Marvel, Lorraine Cink and James Monroe Inglehart talk to Thompson about the new book, which features art by Elena Casagrande. Here's part of what Thompson said about the notorious Natasha:
"She's not like a 'witty banterer' type of character. I mean she is very witty, but she's very laconic… and I like that, and I think that's a challenge with a character like that."
Plus: More Marvel Comics news about KING IN BLACK and AMAZING SPIDER-MAN #850!
You can download the full audio episode here:
With new episodes every Friday, This Week in Marvel delivers all the latest Marvel discussion and news about comics, TV, movies, games, toys, and beyond! Tweet your questions and comments about the show to @AgentM, @lorrainecink, or @Marvel with the hashtag #ThisWeekinMarvel!
The Hype Box
Can't-miss news and updates from across the Marvel Universe!