Podcasts
Published April 17, 2019
TWIMURC: Assemble to Read Some Classic 'Avengers' and Celebrate the 1970s
Join Ryan "Agent M" Penagos and Marvel Editor-in-Chief C.B. Cebulski for this blast from the past!

So many Marvel characters started to come into their own in the 1970s, becoming closer to the characters we know and love today. With a decade or more to develop histories and backstories, characters like the Avengers could storm past the niceties and get down to business -- and run into even more terrifying villains! Ryan "Agent M" Penagos sat down with Marvel Editor-in-Chief C.B. Cebulski to take TWIMURC fans on a trip back to the disco decade to read some classic stories starring Earth's Mightiest Heroes! Watch the video above and listen to the audio episode below to hear Ryan and C.B. discuss "The Bride of Ultron" and more in AVENGERS #160-162, which you can find right here on Marvel Unlimited!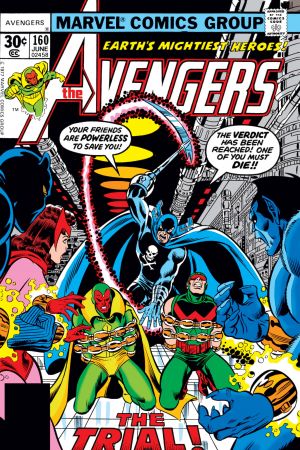 The Hype Box
Can't-miss news and updates from across the Marvel Universe!