Podcasts
Published October 1, 2020
Women of Marvel Goes to the Head of the Class with Author Preeti Chhibber
Hear about Chhibber's newest book for young readers, 'Avengers Assembly'!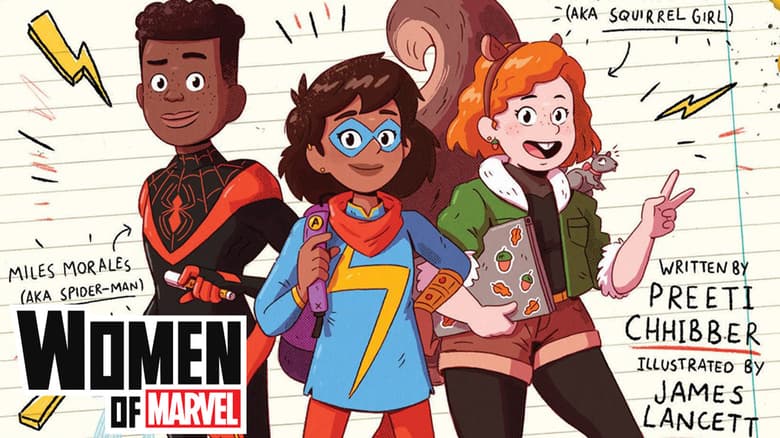 Marvel Comics gives readers a peek into what young Super Heroes do when they're away from saving the world and hitting the books like normal kids. But on this week's episode of Women of Marvel, guest host and Marvel.com editor Christine Dinh finds out about a new school story starring Marvel's terrific teens! Author Preeti Chhibber discusses her latest book for young readers, Avengers Assembly, a high-spirited, middle-grade novel that pits Kamala Khan AKA Ms. Marvel, Miles Morales AKA Spider-Man, and Doreen Green AKA Squirrel Girl against everyday enemies like Super Villains, bullies... and peer pressure! The book, illustrated by James Lancett, is on sale now at bookstores and online.
Here's some of what Chhibber had to say:
"One thing I was surprised to hear is how accessible this is for kids who aren't necessarily comfortable readers, which made me feel really good, because I feel very, very strongly about readers' choice and that kids should have a say in what they get to read... [I]t's about what gets them excited to read, whether it's comic books or encyclopedias or whatever it is."
You can listen to the full audio episode here:
You can pick up Avengers Assembly written by Preeti Chhibber and illustrated by James Lancett today at your favorite book store or online!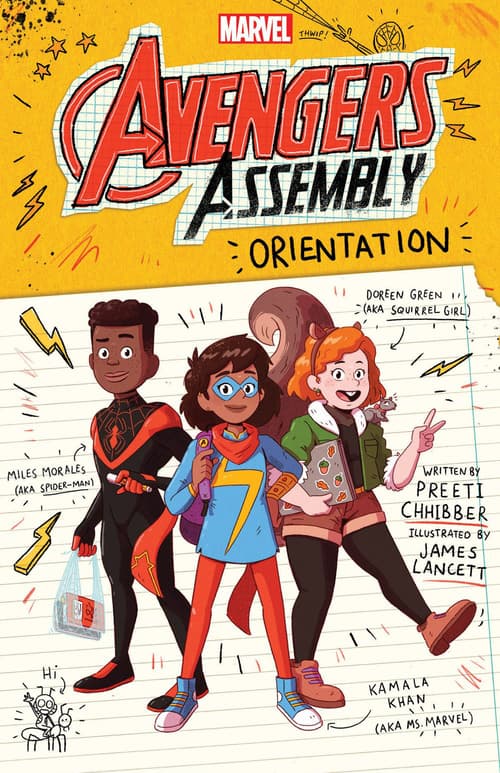 The Women of Marvel podcast assembles to chat all things Marvel and more! New episodes are released every other Thursday, co-hosted by Sana Amanat, Judy Stephens, Angélique Roché, and Ellie Pyle. You can find Women of Marvel on Marvel.com/podcasts and Apple Podcasts. 
The Hype Box
Can't-miss news and updates from across the Marvel Universe!