Podcasts
Published August 6, 2020
Women of Marvel Is Abuzz Over Author Sam Maggs
Hear all about Maggs' passion for women in STEM and her new book about the Unstoppable Wasp!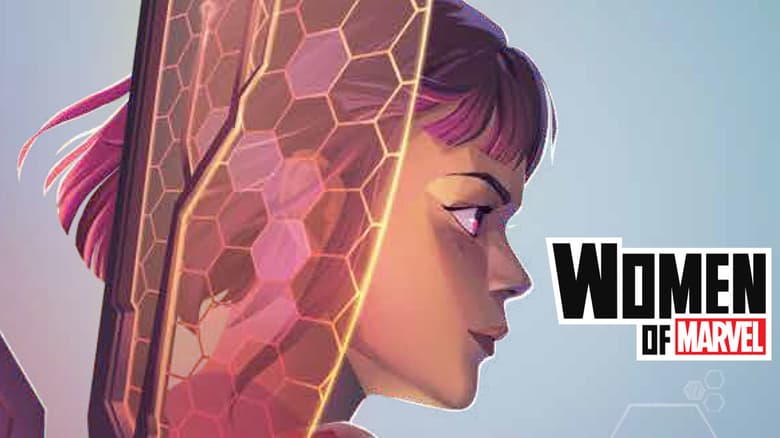 Women of Marvel always wants to encourage the pursuit of dreams -- especially when it comes to getting girls into STEM! While there are so many great real-life examples of women who work in STEM fields, there are some great fictional ones too. Many of them are right here in the Marvel Universe! Author Sam Maggs is not just a fan of Star Wars and Marvel, but she's also passionate about giving girls the confidence to pursue activities in STEM. Her new book, The Unstoppable Wasp: Built on Hope, puts the spotlight on one Marvel's most popular teenage characters with a gift for science and technology, Nadia Van Dyne!
Here's some of what Maggs had to say about writing about Nadia:
"What I love about Nadia in particular as a character is that she is so unrelentingly positive and optimistic. She was raised in a Russian spy training facility with no parents. You would think that that would make someone very pessimistic, or kind of evil, in some way. But instead, it just served the opposite purpose, and it made her always want to look for the best in every situation, in every person."
You can buy The Unstoppable Wasp: Built on Hope by Sam Maggs today! Listen to the whole conversation here with Ellie Pyle:
The Women of Marvel podcast assembles to chat all things Marvel and more! New episodes are released every other Thursday, co-hosted by Sana Amanat, Judy Stephens, Angélique Roché, and Ellie Pyle. You can find Women of Marvel on Marvel.com/podcasts and Apple Podcasts.
The Hype Box
Can't-miss news and updates from across the Marvel Universe!