Podcasts
Published November 19, 2020
Women of Marvel Puts the "Spotlight" on Alison Brie and Her Episode of 'Marvel's 616'
Brie directed the documentary episode "Spotlight" for the upcoming Disney+ series!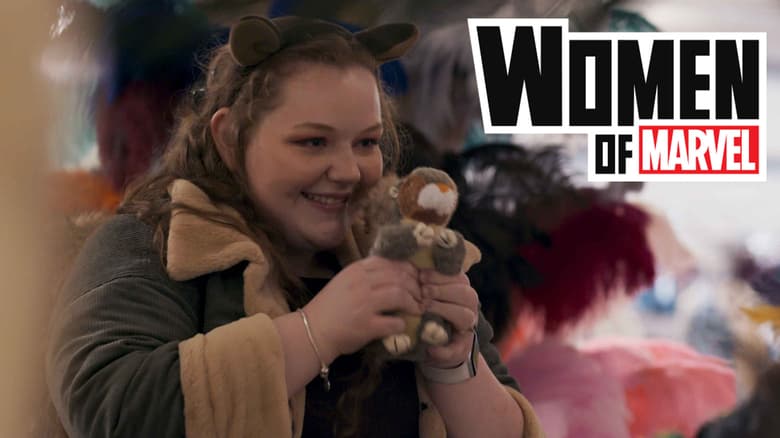 All the world's a stage, including the Marvel Universe! On this week's episode of Women of Marvel, Ellie Pyle talks to Alison Brie, who is best known for her acting work on Community and GLOW, but has been shifting to working behind the camera, as the co-writer and star of Horse Girl and now as a director for the upcoming Disney+ documentary series, Marvel's 616! Brie's episode is about Marvel's Spotlight program for high school theater students. Ellie also chats with two of the students who appear in the episode, Madeline Stanley and Briana Morales, who played Squirrel Girl and Ms. Marvel, respectively.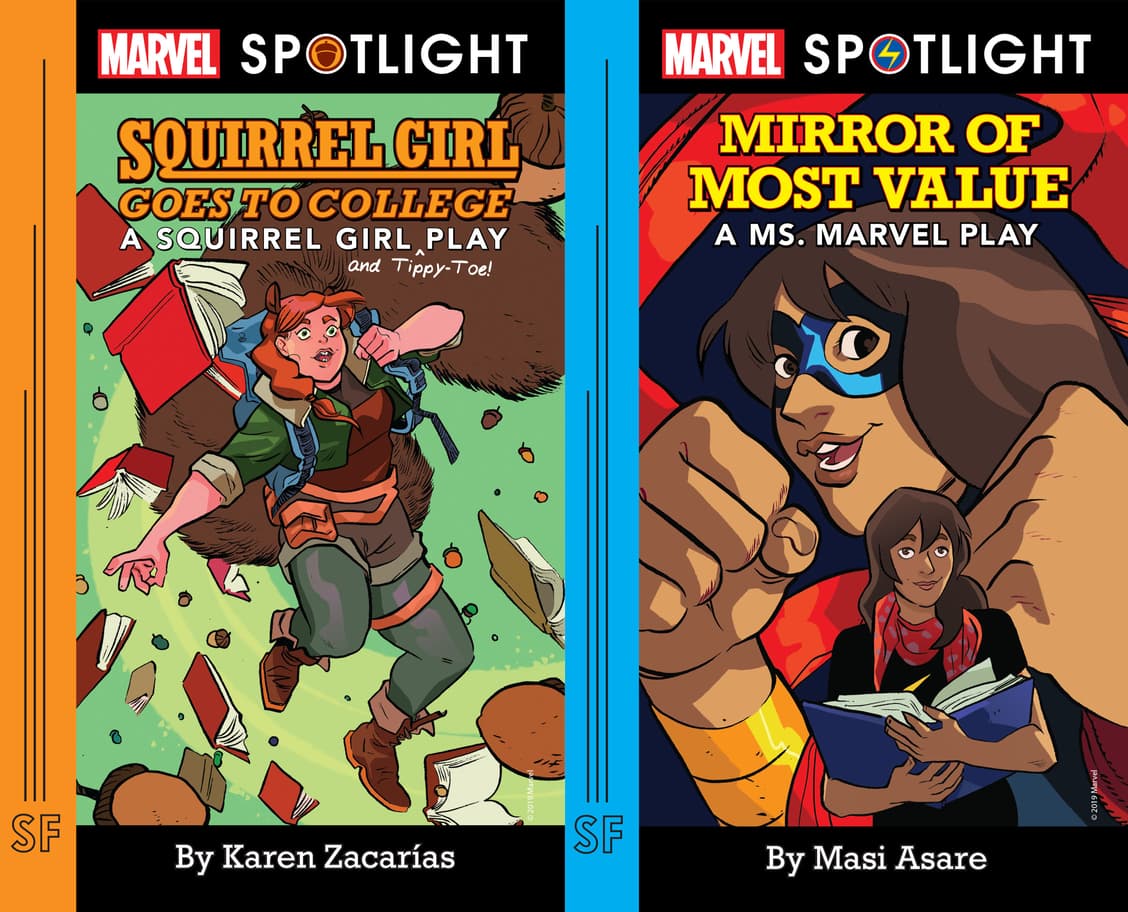 Here's some of what they had to say:
Brie: "The most fun thing about doing this episode was just watching these kids explore these characters and personally realize how similar their journeys and their concerns and their struggles are to my own—and I think to many adults and kids. ... We certainly learn more from our failures than our successes, and I think when you fall hard, you have to learn those lessons of how to pick yourself back up again. And that can be the most important thing you learn in a lifetime."
Morales (on being cast as Kamala Khan): "So I thought, that's crazy, because she sounds a lot like me. She may not look like me, but she sounds a lot like me. So I was just very drawn to this story, and I was just thinking, 'What if I do get the lead role? What would I do?' And the next day, I saw my name, and I just was flipping out. I could not believe it."
Stanley (on playing Squirrel Girl in 'Squirrel Girl Goes to College"): "It's not a serious play. It's not entirely a crazy, funny, random play. But there's definitely points where you can get really upset and really dramatic, and then there's points where you can take it and have fun and be dramatic, and be like, 'Oh my gosh!'"
It's a delightful debut for Women of Marvel on Sirius XM, and you can listen to the full episode below:
Marvel's 616 streams exclusively on Disney+ beginning tomorrow, November 20!
The Women of Marvel podcast assembles to chat all things Marvel and more! New episodes are released every other Thursday. You can find Women of Marvel on Sirius XM, Marvel.com/podcasts and Apple Podcasts. 
The Hype Box
Can't-miss news and updates from across the Marvel Universe!