Podcasts
Published November 12, 2020
Women of Marvel Captures Lightning in a Bottle with Stormbreakers Artist Natacha Bustos
The rising star of Marvel's new artists program talks about her stellar career!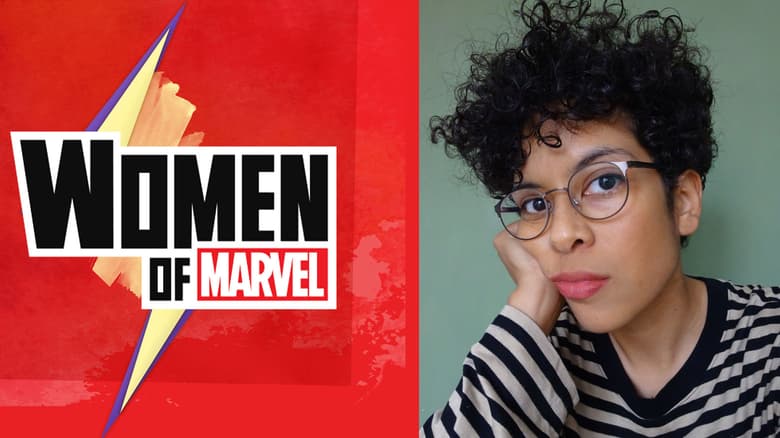 Marvel Comics wouldn't be as amazing as they are without equally amazing artists, and some names in comic art deserve some time in the spotlight. That's what Marvel's Stormbreakers program is all about, and on the latest episode of Women of Marvel, Ellie Pyle talks to one of those artists about what got her to this point! Listen to the whole conversation with Natacha Bustos -- with an assist from translator Emily Corona -- as she talks about her work on MOON GIRL AND DEVIL DINOSAUR, MILES MORALES: SPIDER-MAN, and more!
Here's some of what Bustos had to say:
"I've always loved comics, and it's been my personal challenge to dedicate myself to this. Since I was really young, if you know that you like it, you have to fight for it. It's something that really comes from the inside. It's a very visceral feeling."
[On working on the first issues of MOON GIRL AND DEVIL DINOSAUR]: "I got an email with a proposal, and when I looked at it, it was basically me as a child. So really, what I thought was, I can't believe that they're going to make a character like this. It was unbelievable. I couldn't say no to a character like that."
You can download the full audio episode below:
The Women of Marvel podcast assembles to chat all things Marvel and more! New episodes are released every other Thursday. You can find Women of Marvel on Marvel.com/podcasts and Apple Podcasts. 
The Hype Box
Can't-miss news and updates from across the Marvel Universe!