Podcasts
Published December 3, 2020
Women of Marvel Welcomes Brittney Morris, Author of the 'Marvel's Spider-Man: Miles Morales' Prequel Novel
Morris shares the complicated web that led to her new book, 'Marvel's Miles Morales: Spider-Man - Wings of Fury'!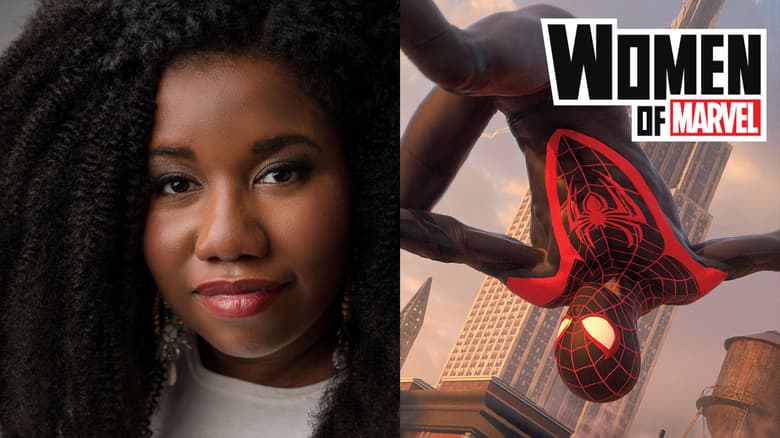 If you've finished playing Marvel's Spider-Man: Miles Morales on PS5, there's still more Spidey story to dig into! On this episode of Women of Marvel, Angélique Roché talks to Slay author Brittney Morris about her first foray into Marvel storytelling, Marvel's Miles Morales: Spider-Man -- Wings of Fury, a prequel novel based on the hit video game. Morris talks about her unconventional path into becoming an author and how important gaming is to her. 
Here's part of what Morris had to say:
"To get to write the Miles Morales character was just a dream come true. I remember, I got that email from my agent, I think in March? And she was like, 'Hey, do you have any interest in writing with Marvel, for Miles Morales?' And I just about threw my laptop and was like, 'Excuse me? What?! Is there any answer to this other than yes? What is this?! I was like, do you know me at all? Yes.' ... It's kind of a book about finding your place in the shadow of somebody who you look up to so, so much. And also figuring out what kind of Spider-Man Miles wants to be."
You can download the full episode below:
Marvel's Miles Morales: Spider-Man -- Wings of Fury is available now!
Brittney Morris' headshot by Tori Stauffer Photography.
The Women of Marvel podcast assembles to chat all things Marvel and more! New episodes are released every other Thursday. You can find Women of Marvel on Sirius XM, Marvel.com/podcasts and Apple Podcasts. 
The Hype Box
Can't-miss news and updates from across the Marvel Universe!