TV Shows
Published November 25, 2020
After Watching 'Marvel's 616', Take a Deeper Dive into "Japanese Spider-Man"
After watching the first episode of Marvel's new documentary series on Disney+, find out more about Japan's Spidey counterpart!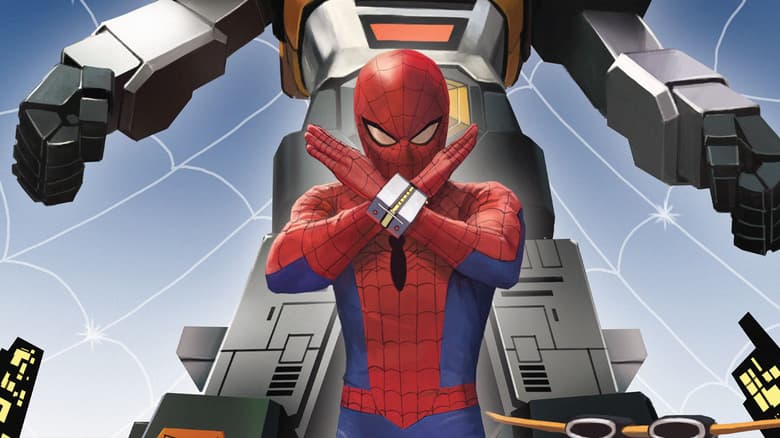 Marvel fans are learning more about the House of Ideas after watching Marvel's 616, an eight-episode anthology series streaming exclusively on Disney+ that takes a look at different parts of the Marvel Universe and shows its effect on the real world.
The first episode delves into the world of one of Marvel's most popular heroes, but in a way that may make him seem like they're meeting him for the first time. Thanks to the introduction of the Spider-Verse, we know Peter Parker of Earth-616 is not the only Spider-Man out there. From Miles Morales to Gwen Stacy AKA Ghost-Spider, there are a plethora of men, women, and pigs that have taken on the web-swinging mantle. 
However, before Miles, Gwen, and even Peter Porker, there was Takuya Yamashiro. He is the Spider-Man of Earth-51778. Also called Supaidaman, this version of the wall-crawler was one of his earliest live-action depictions.
WHO?!?
Takuya Tamashiro couldn't be more different from Peter Parker if he tried. He wasn't a scientist or a photographer, but a motocross racer. He is given his powers by Garia, the last survivor of the planet Spider. Garia's ship crash-landed on Earth after being attacked by Professor Monster and the Iron Cross Army. The crash also causes the death of Takuya's father. To help protect the Earth and gain revenge for his father's death, Takuya takes on the mantle of Spider-Man. 
Can he spin webs any size?
Takuya has powers similar to Peter's such as super strength, agility, and the ability to climb walls. He also has "Spider-Senses," which not only helps sense immediate danger but also if there are enemies nearby. 
Takuya doesn't just match Peter's powers, he also seems to have a similar version of the "Parker Luck." He is always chastised by his friends for running away from danger (so he can transform into Spider-Man), and his adventures as the wall-crawler have lowered the amount of time he has on the motocross track, forcing him to get a second job. "With great power comes great responsibility, and also a lot of adulting annoyances" should be the full line in his case.
This is where the similarity stops between Takuya and Peter. While Peter wears his suit under his clothes, Takuya keeps everything in his Spider-Bracelet. It houses his costume, called the Spider-Protector, and when activated, covers Takuya almost instantly. The Spider-Bracelet is where Takuya utilizes his Spider-String and Spider-Net. It has essentially the same function as Peter's web-shooters, but it has the added "alien tech" benefit of not running out at inopportune times. 
At one time during his career, Peter Parker had an apartment in Chelsea, and its best feature was a skylight he could easily enter and leave as Spider-Man. Takuya had something similar -- just replace "skylight" with "transforming alien spaceship." Takuya inherited Garia's ship, the Marveller, which he used in his battle against the Iron Cross Army. After accessing it with his Spider-Machine GP-7 (his flying car), Takuya is able to transform the Marveller into the giant robot, Leopardon.
WAIT, it was a SHOW?
Correct! All these adventures, powers, and gadgets we have been talking about were not in a comic book, but in a Japanese TV series. Shinji Tōdō starred as Takuya, with Hirofumi Koga and Ryusuke Sakitsu portraying the suited-up wall-crawler. It aired a total of 41 episodes between 1978 and 1979, which is roughly around the same time as the American live-action Spider-Man series starring Nicholas Hammond, which lasted 13 episodes.
The use of Marveller and Leopardon was a product of the times. Toei Company, the studio that produced the series, also produced similar shows such as Super Sentai (known in the U.S. as Power Rangers) and Kamen Rider (Masked Rider), which used similar tropes of evil armies and large robots.
I WANT TO WATCH IT!
Unfortunately, you would need a time machine to view the episodes in full. You'd have to go back to the 1970s and watch them as they happened, or to 2015 where, for a time, the Marvel YouTube channel had them streaming. For now, it's time to play the waiting game. But speaking of the Marvel YouTube channel, there are plenty of episodes of Earth's Mightiest Show that delve a little more into the awesomeness of Takuya and Leopardon.
Or you can find him in Marvel Comics!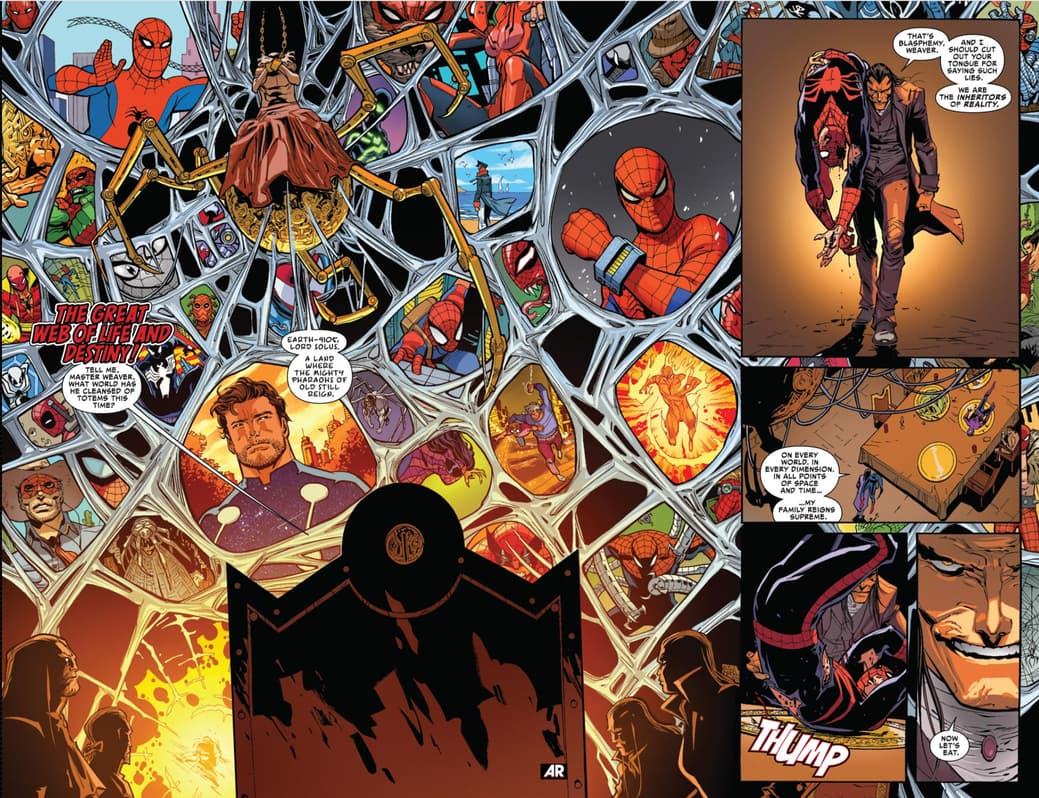 YES, he's canon!
Thanks to Dan Slott's run on AMAZING SPIDER-MAN, almost every incarnation of wall-crawler is officially part of the Marvel Universe in one way or another during the first SPIDER-VERSE story. That includes Spider-Man AND his Amazing Friends (well, for a minute, at least SPOILERS)! In 2014's AMAZING SPIDER-MAN #9, we get our first glimpse of Takuya within the Great Web of Life and Destiny. He made his official debut in AMAZING SPIDER-MAN #12 where he unleashed the full might of Leopardon upon Solus, the father of Morlun. While, yes, he may look silly within the confines of 1970s TV, the stunning art of Olivier Coipel makes "The Emissary from Hell" not one to be trifled with.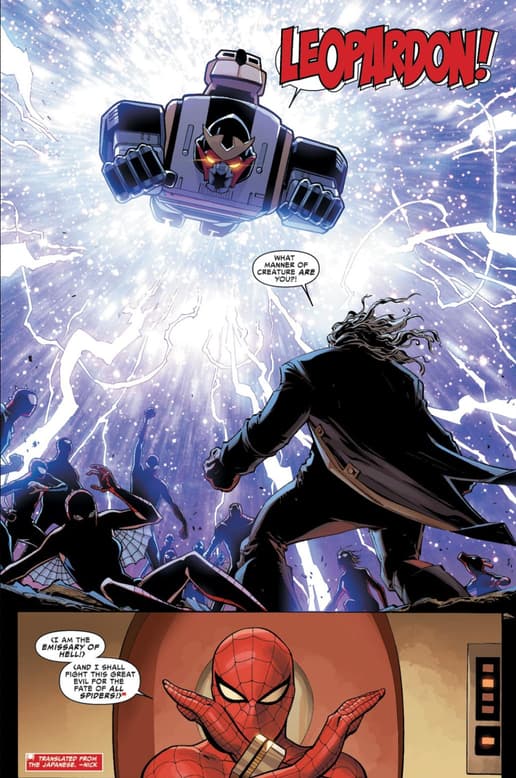 Takuya would go on to be a major part of the subsequent SPIDER-VERSE stories, proving you just can't keep a Spider and his robot down when it comes to saving the multiverse.
Hold on… WHAT did you call him?!?
We were hoping someone would bring that up. You did not misread anything. Whereas Peter Parker is Amazing and Spectacular, and Miles started out as the Ultimate, Takuya refers to himself as "The Emissary from Hell." He may not be the Spirit of Vengeance, but anyone coming at us calling themselves THAT is certainly causing for concern.
HE'S WORTHY OF THE MANTLE.
Takuya Yamashiro may not have the same background as Peter Parker or the other members of the Spider-Verse, but his quest to do what's right makes him worthy of the name Spider-Man.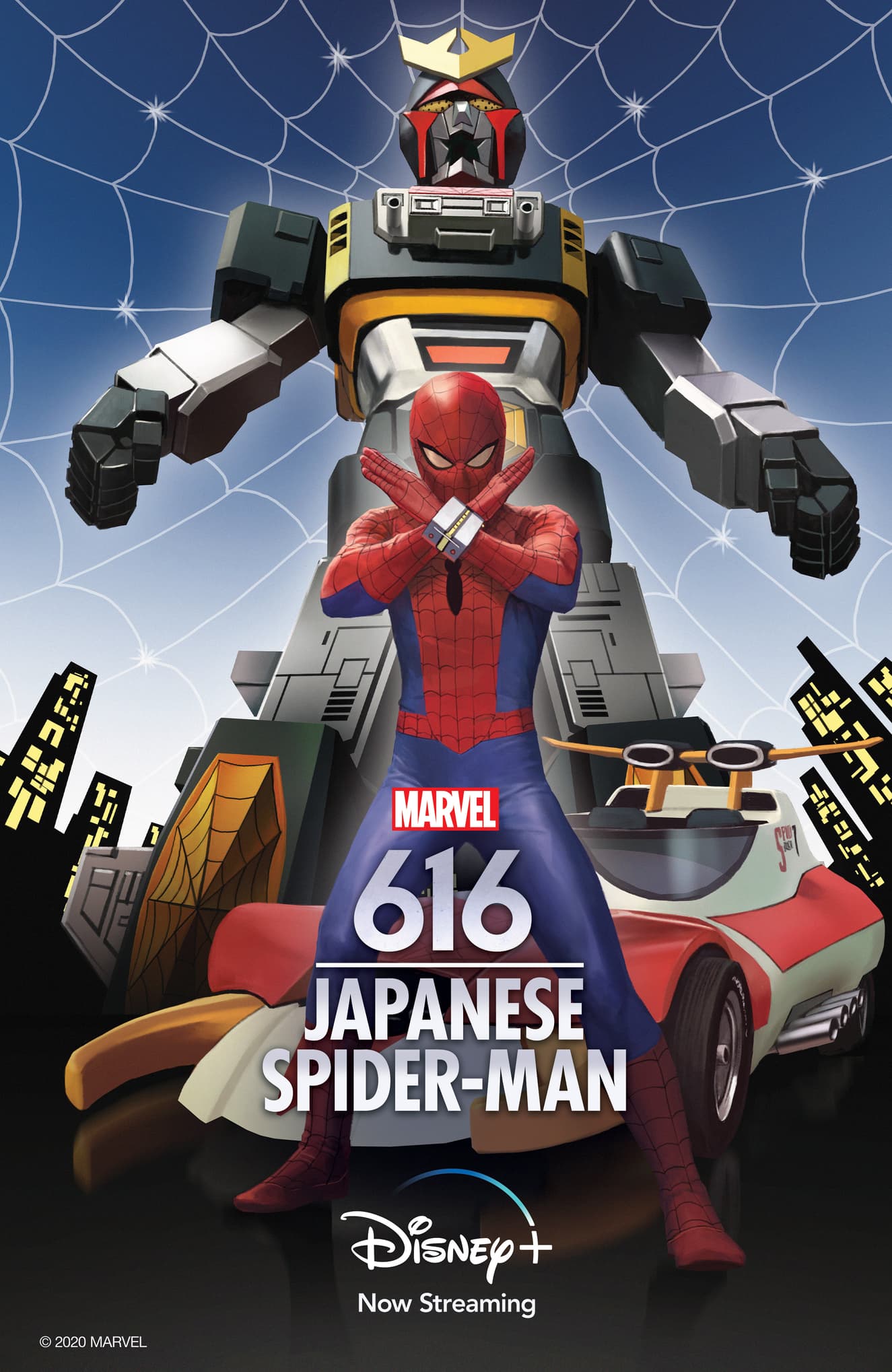 The "Japanese Spider-Man" episode of Marvel's 616, directed by David Gelb, is currently streaming exclusively on Disney+!
For more about Marvel's 616, visit the show page right here at Marvel.com!
Looking for Marvel movies and shows to stream? Check out everything on Disney+, Hulu, and ESPN+ right here, and where to find all your favorite Super Heroes right here.
The Hype Box
Can't-miss news and updates from across the Marvel Universe!