TV Shows
Published August 5, 2019
'Marvel's Agents of S.H.I.E.L.D.' Showrunners on the Return of Phil Coulson, Season 6 Finale, and Time Travel
The longest-running Marvel TV series will return for its 7th season Summer 2020!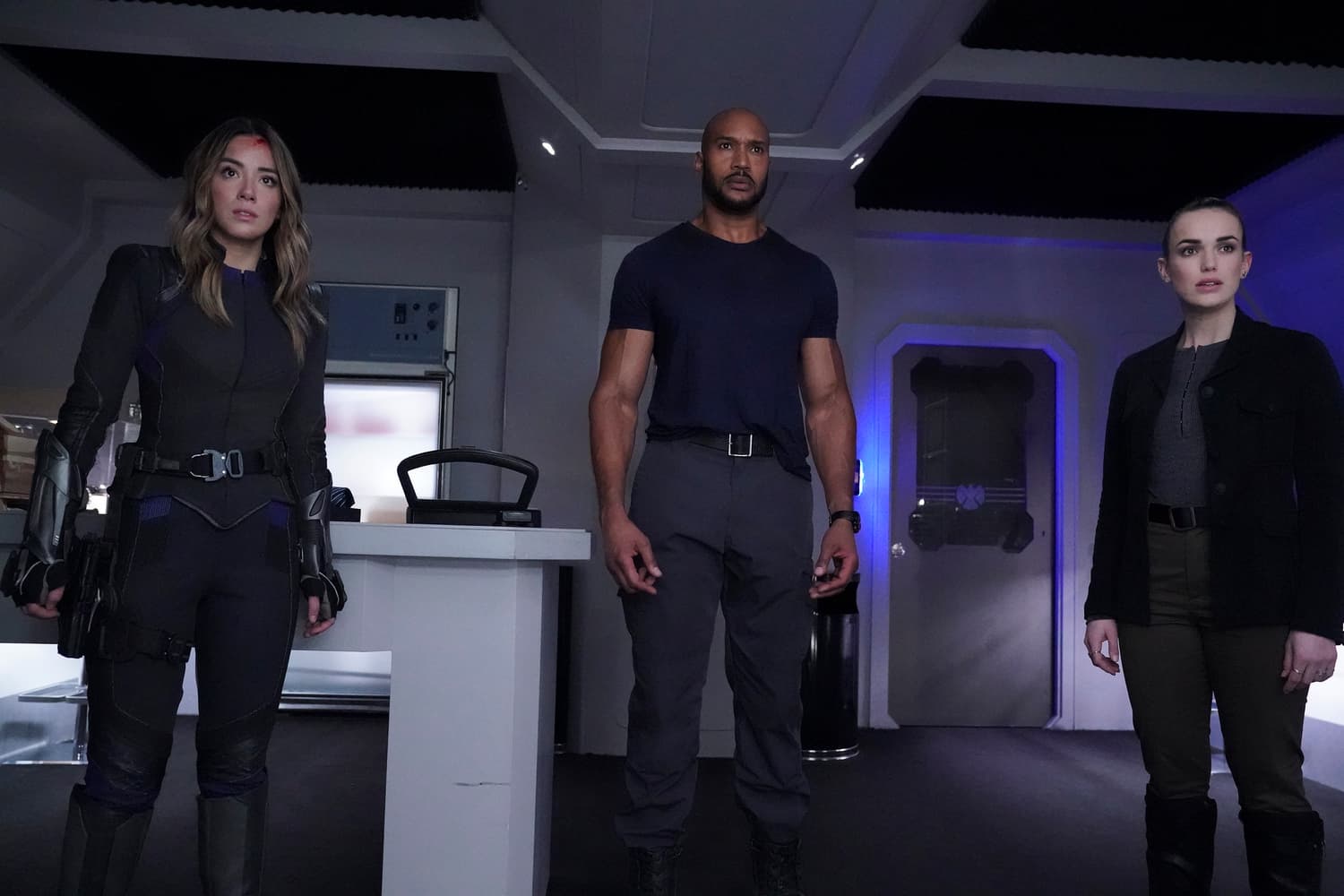 The two-hour Season 6 finale of Marvel's Agents of S.H.I.E.L.D. saw a resolution to the Sarge-Izel problem, and sets up a thrilling seventh season for the hit Marvel TV series.
Let's get the three biggest shockers from the finale out of the way — first, Agent Melinda May was killed by the man who shared the face of the man she loved (but thankfully saved by Future Simmons); second, a Shrike-infected Yo-Yo begging Daisy and Mack for death (also, thankfully healed by Future Simmons); and lastly, THE RETURN OF AGENT PHIL COULSON.
While our agents finally took down Sarge and Izel, those not in the cave did not realize that the Chronicoms have advanced their plan, setting up the upcoming Season 7. With their home world destroyed by Izel, the remaining surviving Chronicoms plan to make Earth their new home, Chronica-3. They took over the Lighthouse and aim to "destroy S.H.I.E.L.D., and everyone within it."
We had the opportunity to talk to executive producers and showrunners Jed Whedon, Maurissa Tancharoen, and Jeff Bell about the Season 6 finale and the set up for the upcoming final season of the series.
On The Fate of May and Yo-Yo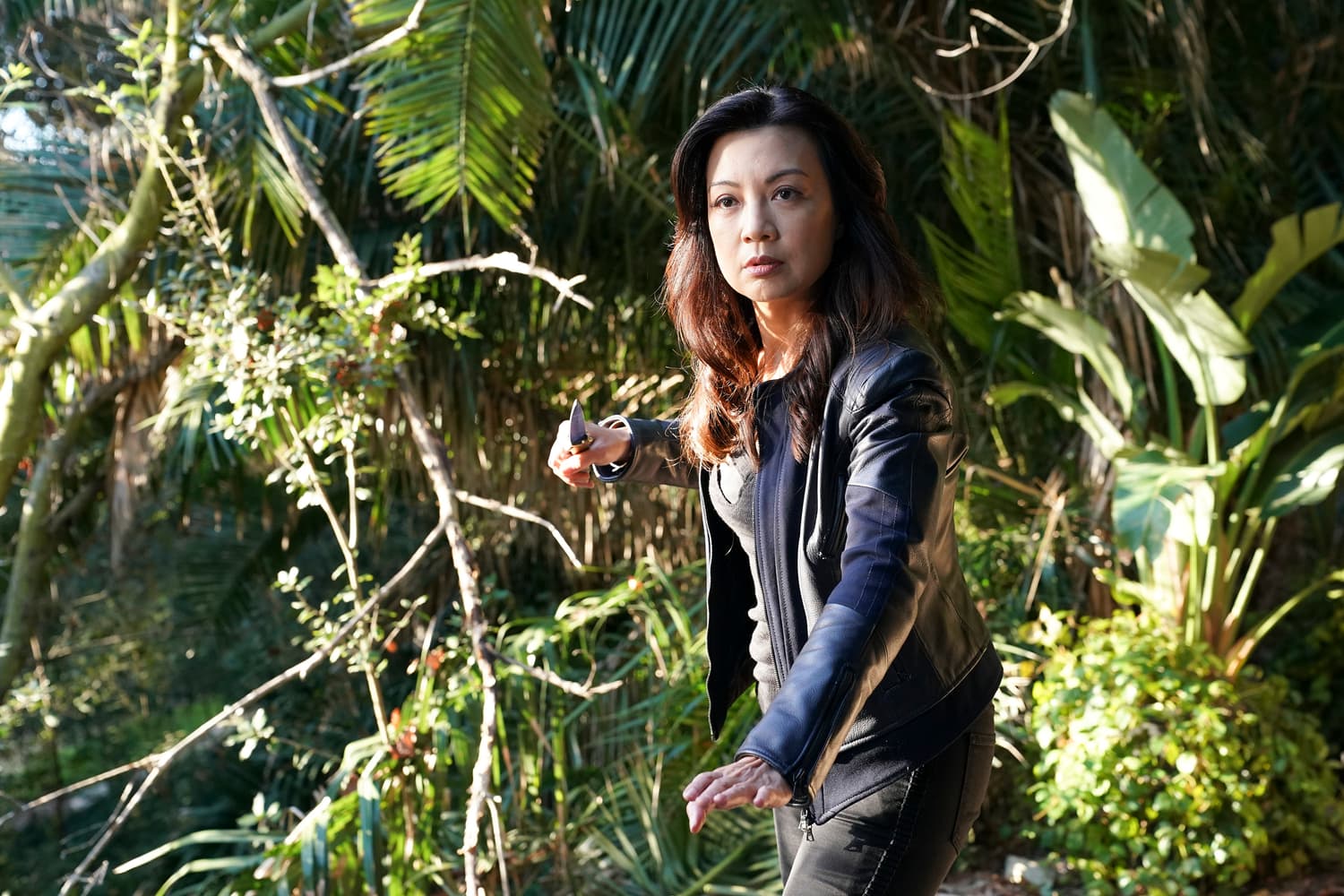 When Future Simmons arrived at the temple, she had the team place May in a cryochamber confident they'll be able to repair her tissues once she reaches the correct core temperature, and stabilizing and checking on Yo-Yo once the Shrike was expelled from her body.
With the stakes always so high, Whedon noted, "That's part of being a hero. No one ever wants to die but all of them are willing to for the good of the group."
"One of the things that is true of all of our heroes is that they have to be knocked down in order to get back up," added Bell.
On the Return of Coulson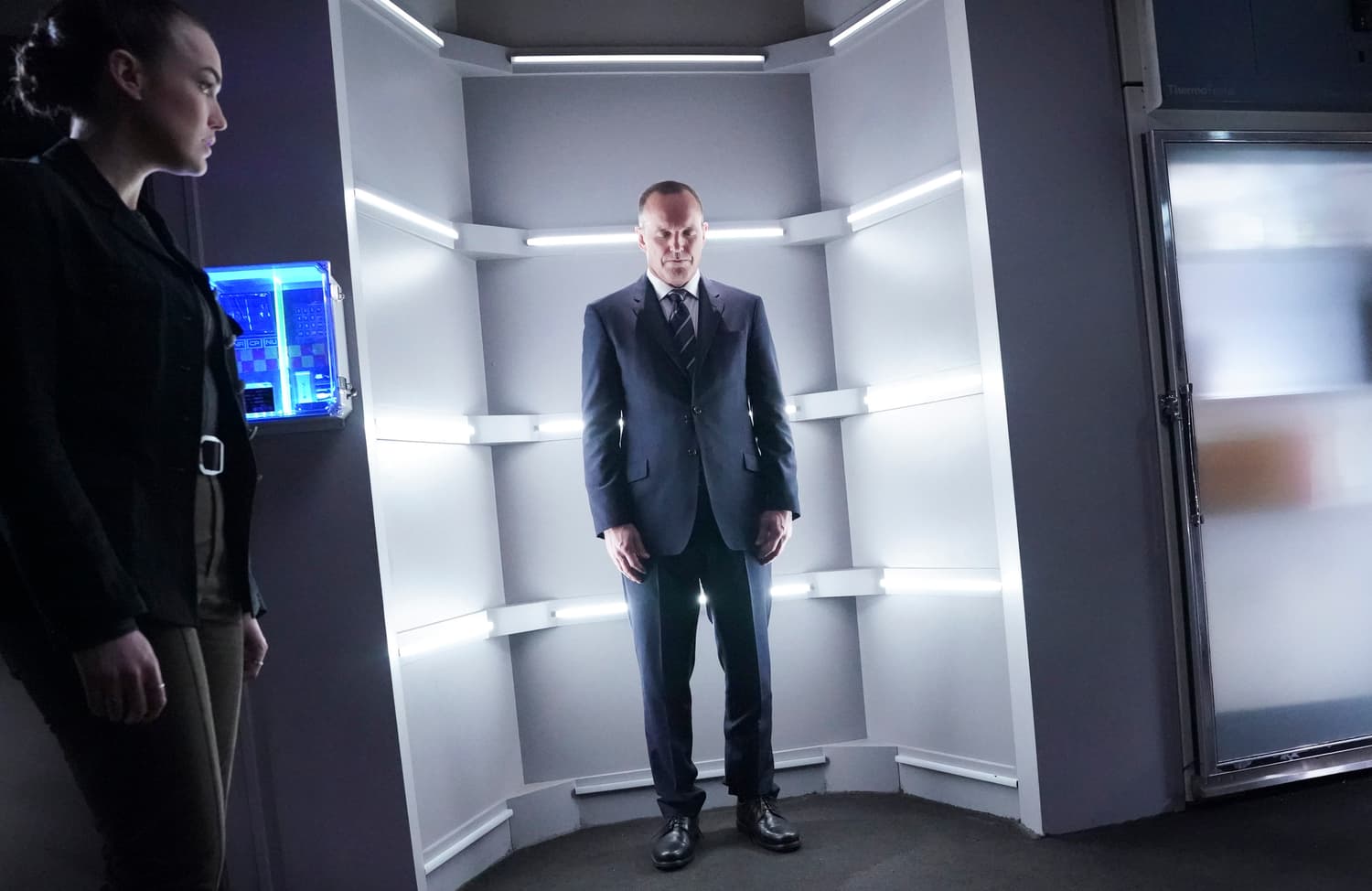 With the Chronicom hunters in possession of Fury's Black Box and the situation more dire than they anticipated, Simmons realized they needed an expert in S.H.I.E.L.D. history to even have a chance of stopping them. Hence, the return of the beloved Coulson as an ehanced LMD with Chronicom upgrades.
"Well part of the core of our show and our storytelling is wish fulfillment," stated Whedon. "We knew that we were going to take the audience's expectations and break hearts in that Sarge turns out not to be a good guy and he turns on us and we end up fighting him in the end.
"There were multiple reasons we wanted to bring him back, but one of them was just for that feeling of 'Yay! He's back!' And a sense that we wanted to have that feeling and the audience might want to have that feeling. if we were going to get one more season, we were going to bring our guy back or a 2.0 version of him for our last adventure," Whedon added.
"We missed Coulson," inserted Tanchareon. "We just missed him."
On the Future of S.H.I.E.L.D....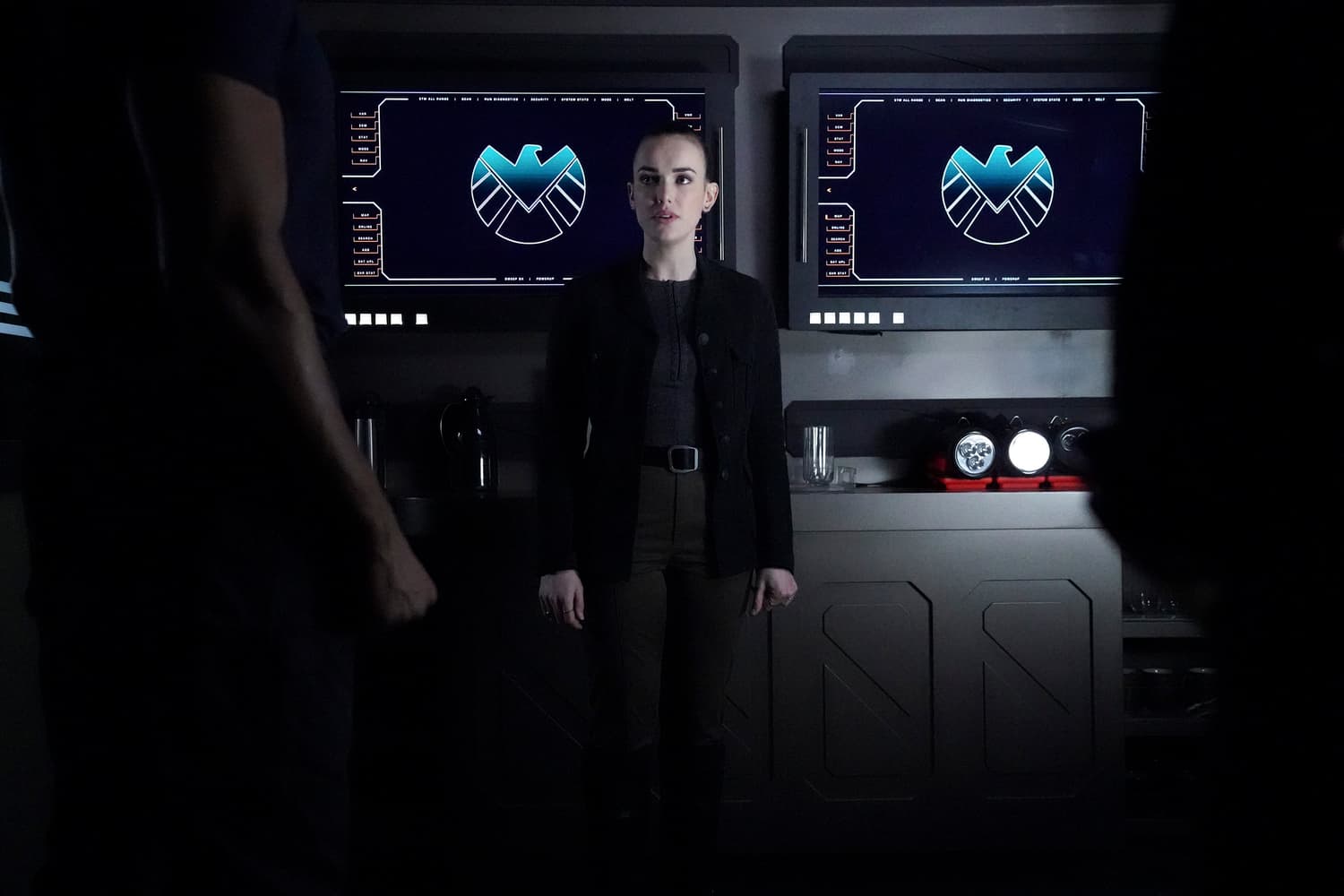 As Enoch stated in the Season 6 finale, Fitz and Simmons will have to "change the natural course of your lives forever."
On the upgraded Zephyr One, Mack and Daisy realized Fitz had sent them to a Prohibition Era New York.
"The Chronicoms see us as their main threat," explained Whedon. "We felt like going back was a way for us to reflect on our history, the history of S.H.I.E.L.D., and our show and our people, as we gear up for the end of all of it. Having an enemy that's focused on us helps us build story that allows our characters to reflect on themselves and each other."
Marvel's Agents of S.H.I.E.L.D. will return for the last and final season Summer 2020.
"Marvel's Agents of S.H.I.E.L.D." Season 6 is now streaming on the ABC app and Hulu!
For more information on "Marvel's Agents of S.H.I.E.L.D.," visit ABC.com, follow @AgentsofSHIELD on Twitter, and like "Marvel's Agents Of S.H.I.E.L.D."on Facebook for all the latest news and updates.
The Hype Box
Can't-miss news and updates from across the Marvel Universe!