TV Shows
Published June 19, 2019
Can Amahl 'Shadow King' Farouk Be Trusted in 'Legion' Season 3?
The final season premieres Monday, June 24 on FX!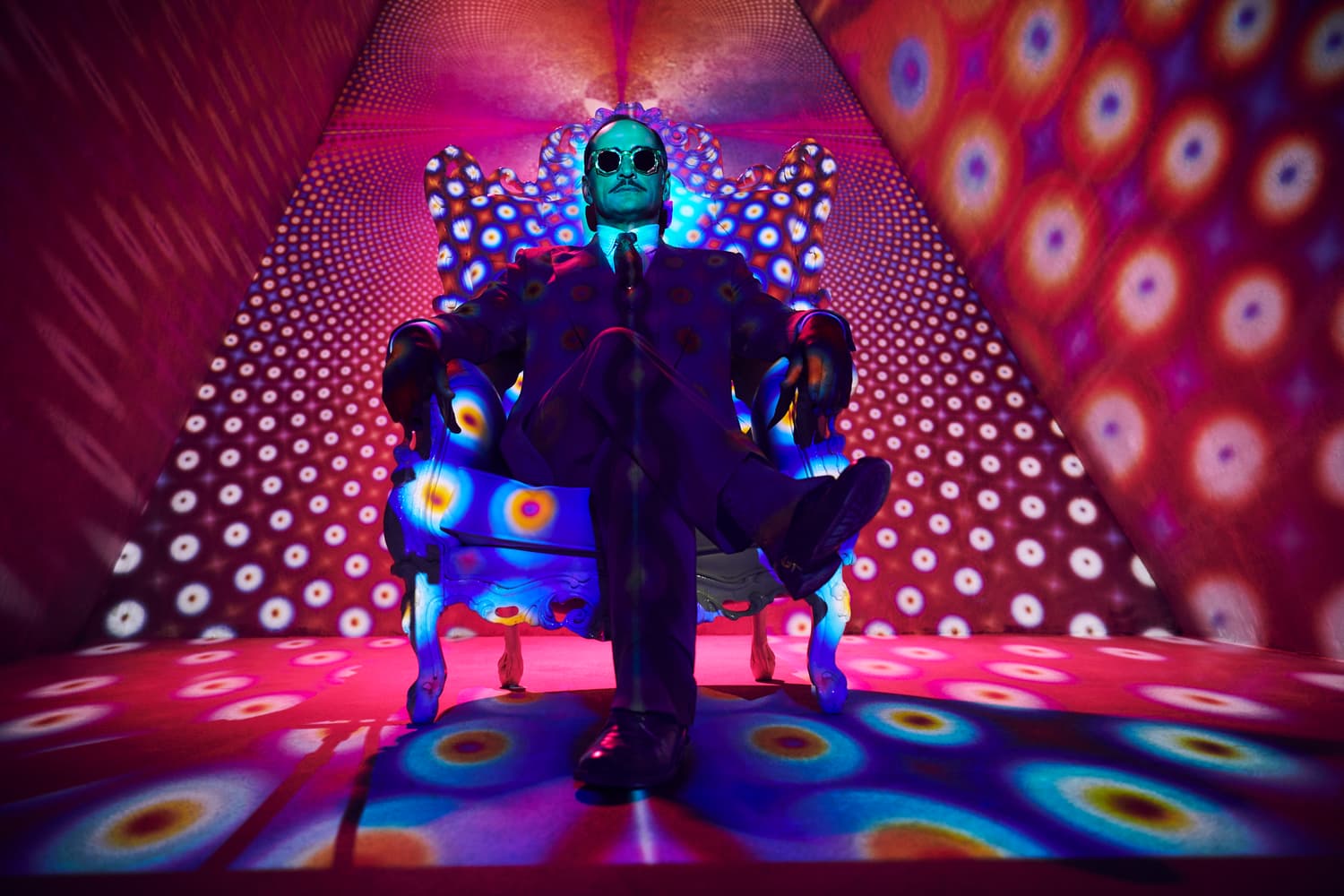 What happens when the villain becomes the hero, and the hero becomes the villain?
Legion returns for its third season this coming Monday, June 24, on FX. Yesterday, we revealed David Haller's true intentions in this upcoming season. Then, we shared where David's former allies stand at the start of final season. Now, we'll begin to unpack the mind of Amahl Farouk, the villain with a thousand faces, aka the Shadow King.
David Haller is betrayed, in his eyes, by everyone who was supposed to care for and unconditionally love him, at the end of Season 2. Determined to stop David from destroying the world, Syd, his former friends, and Division 3 align with Farouk, the only entity they feel strong enough to go up against David.
Executive producer and Head of Marvel TV Jeph Loeb explained the role reversal we saw in the Season 2 finale and what will play out this season. "Marvel has a rich history of what we refer to as antagonists," said Loeb. "And if you tell the story from their point of view, they're the hero of the story. So in this particular case, what David Haller wants, more than anything else, is to be loved. And so how that's going to work and whether or not the world is going to accept that is the challenge of the story. And you have on the other side, Farouk, the Shadow King, who in X-Men lore has always been portrayed as pretty much a bad guy. And I think what Noah [Hawley] has been able to do is peel back the layers and go, 'Is he? Is he the villain of the story? Or is there something else that happened along the way? And is David now responsible for him being labeled as such?'"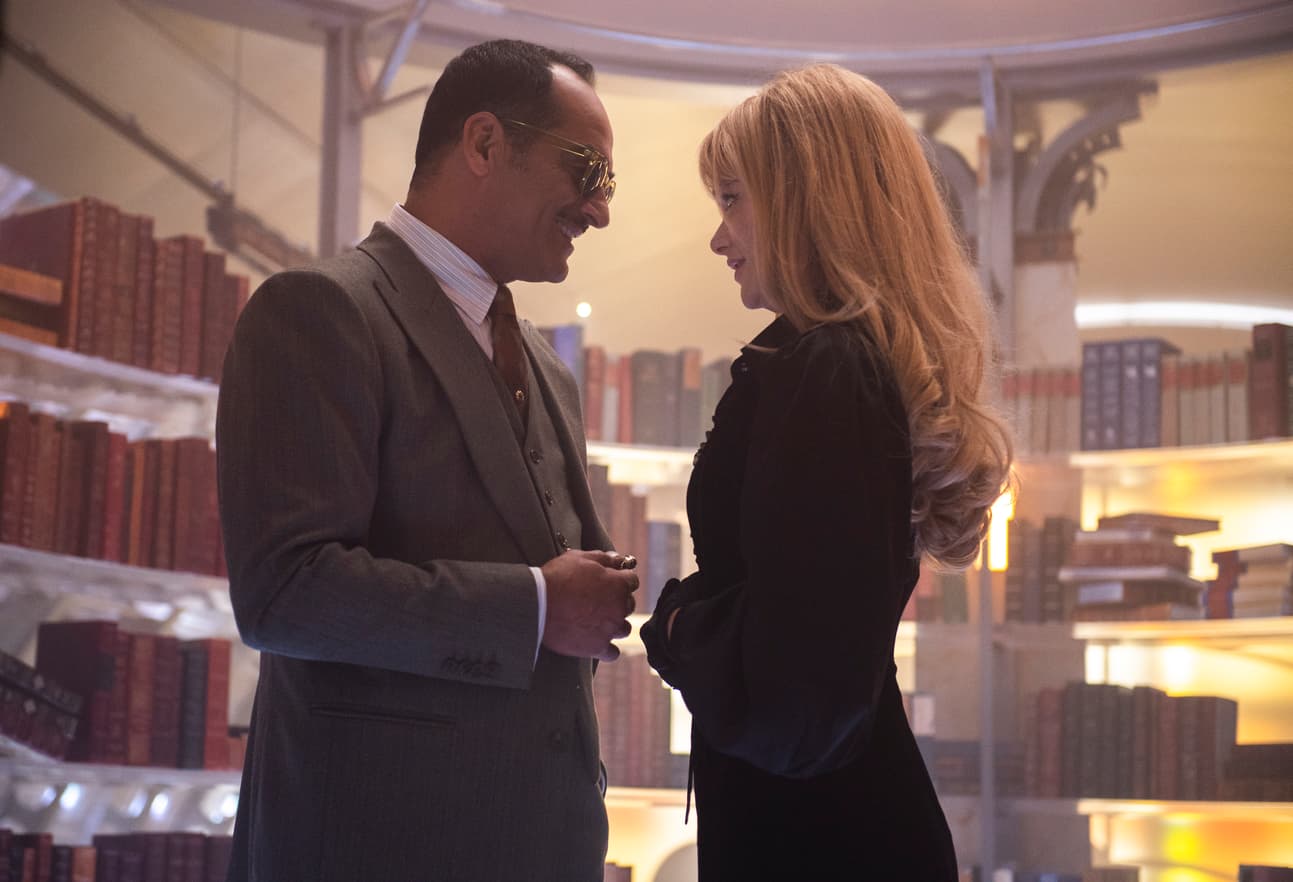 Amahl Farouk, aka the Shadow King, an ancient mutant who resided in David's mind for 30 years, thrived and delighted in using his mental influence to turn the world upside down for those around him. Now that he's aligned with Division 3, does that mean his evil ways have come to an end?
"It's been interesting for me to think of Farouk that we have come to know who spent thirty years in David's head, as an elder statesman on some level," shared showrunner and executive producer Noah Hawley. "He's reached a point where he's still looking out for himself but he sees himself in many ways as David's father because he raised that boy. And there's a certain amount of empathy he has for David and love he has for David. What's interesting is if you think about the Farouk that he used to be, [the one] that Charles Xavier confronted. Those are two very different men and there's something interesting about that and the audience having gotten to know the kinder, gentler Farouk."
"Wars happen and unless you kill your enemy entirely, tomorrow you have to wake up and figure out how to live with him all over again," added Hawley. "Which I think is important in this canon of work to say, 'Let's try to solve this one in a different way.'"
Navid Negahban, who plays Amahl Farouk, offered his take during the set visit. "We definitely will discover a little bit more about him and the reasons behind his actions," said Negahban. "And it all depends on how you look at the characters, which character you want to pick to follow, which one speaks to you. I believe the reality of this character is that he has been misunderstood. And you'll see his journey."
Echoing Hawley, Negahban revealed, "I feel that father/son relationship, and that love/hate relationship between a father and a child. Let's see how it's going to end."
But whether his new allies, or the viewers, can trust Farouk, Negahban offered, "Farouk is trying to redeem himself. He's trying to save the world. It's more about saving the world and also saving David. He really cares about David."
One thing's for sure, it's not going to be an easy alliance. "[Farouk and Syd] both think that he's going to destroy the world, but we have a different approach," added Negahban. "My ego stands in my way, and I believe that I can beat him. I can control him. And Syd doesn't believe that. She says that, 'No, the only way we can save it is by killing him.' I think the love that Farouk has for David is; he's truly trying to save his child."
If David Haller is no longer the hero, does that mean Amahl Farouk can be? Find out on Monday, June 24 when Legion returns for its third season on FX!
You can follow "Legion" on Twitter, Facebook, and Instagram.
The Hype Box
Can't-miss news and updates from across the Marvel Universe!