TV Shows
Published August 26, 2019
D23 Expo 2019: Marvel Animation Unveils a Whole Lot of New Spider-Man
Spidey fans, get ready for Symbiote Invasion!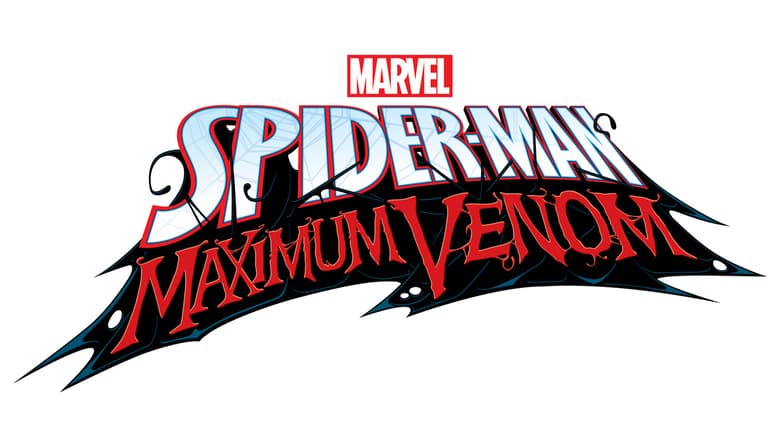 Opening the Marvel Animation panel by having a conversation with Venom was just another day at work for svp, Animation & Family Entertainment, Cort Lane. It turns out, Venom's guest appearance was a precursor to many big reveals at this year's D23 Expo. Joining Lane onstage were Kevin Burke, Chris "Doc" Wyatt, Kathreen Kavari, Ben Pronsky, and Mae Catt.
To kick off the Spidey-fest, Burke and Wyatt explained how using the voice talents of actors Robbie Daymond (Spider-Man) and Scott Menville (Doc Ock) helped to incorporate the Superior Spider-Man arc into the show, Marvel's Spider-Man. "When they did the story in publishing, they didn't have to deal with the problem of—what does this sound like," explained Burke.
To bring the iconic storyline to life, they made the decision to not have Doc Ock's voice come out of Peter's body but rather to keep Peter's voice the same but with a slight affectation.
"Scott would read a series of lines of Peter Parker in his Ock voice and Robbie would hear that, hit the cadence and eventually find a way to make Peter Parker—through his own voice—have the thoughts and cadences and the way that Ock speaks," described Burke.
Lane brought back his conversation partner from the opening of the show, to reveal the costumed Venom was actually the voice of animated Venom himself, Ben Pronsky.
Pronsky gave fans a look at what it takes to bring to life the most popular Marvel villain in the world, "It takes all of my breath support. It was challenging, it was challenging being that creepy."
Think favorite Marvel characters could use more Venom? Spider-fans are in luck, a full Venom-invasion is on the way with Marvel's Spider-Man: Maximum Venom, where popular Marvel heroes will be given the Symbiote treatment.
Speaking of popular Marvel heroes, when it comes to working together no one knows teamwork like the characters in Marvel Rising. Mae Catt the writer of Marvel Rising: Battle of the Bands loves the characters she gets to write for, and is inspired by her muses, "I want to be America when I grow up. But most of all, I related to Gwen Stacy. She takes a lot on, she really cares for her friends, she's always thinking about other people. I really relate to that."
[RELATED: Dove Cameron Returns As Ghost-Spider in 'Marvel Rising: Battle of the Bands']
Lane revealed that after showing Marvel Rising to young fans, the character most young girls want to be best friends with Ms. Marvel. Kavari understood, "Kamala is not judgemental, she's always giving everyone the benefit of the doubt. I think that everyone wants to feel unconditionally loved by their friends."
Kavari went on to express a deeper meaning to the relatable hero that she voices, "For me, to have a Muslim character that people relate to and want to be their best friend, is really special and not something I had growing up. It makes me feel really happy and hopeful."
[RELATED: Marvel Studios' 'MS. MARVEL' on Disney+ Announced]
Marvel animation proves that Spider-Man is for everyone, and that includes the youngest of Marvel fans. To close out the panel, Lane announced the very first Marvel preschool series, Marvel's Spidey and His Amazing Friends. Coming to Disney Junior in 2021, the show with feature Spider-Man and his friends Miles Morales and Ghost-Spider, they will team up with heroes such as Hulk, Black Panther and Ms. Marvel.
[RELATED: Marvel Animation Announces First Full-Length Preschool Series 'Marvel's Spidey and His Amazing Friends']
The Hype Box
Can't-miss news and updates from across the Marvel Universe!