TV Shows
Published May 19, 2020
Deke Shaw Explains Time Travel in 'Marvel's Agents of S.H.I.E.L.D.' Season 7 Sneak Peek
Season 7 kicks off on May 27!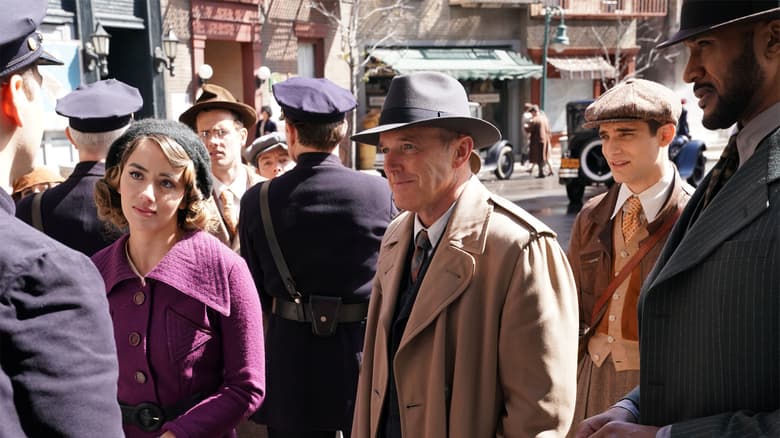 Can't wait another week for Season 7 of Marvel's Agents of S.H.I.E.L.D.? Well, unless someone's got a time machine lying around it's still going to be a few more days. But, we've got a brand new look at the upcoming season premiere featuring Agent Coulson, Daisy, Mack, and Deke! 
In Episode 1, Coulson and the Agents of S.H.I.E.L.D. are thrust backward in time and stranded in 1931 New York City. With the all-new Zephyr set to time-jump at any moment, the team must hurry to find out exactly what happened. If they fail, it would mean disaster for the past, present, and future of the world.
Deke, being Deke, obviously take it upon himself to try and simplify the aspects of time travel, referring to what the agents are experiencing as a "time stream" — they're like sticks being throw into a stream and they can splash around a little bit in the water as long as they don't change the flow of it. The goal should be ripples, not waves. 
And of course, this comes with a warning from Mack directed solely at Deke to not file any pattens. We all know what happened last time Deke brought his future inventions to the present day! 
Season 7 of Marvel's Agents of S.H.I.E.L.D. premieres Wednesday, May 27, at 10 p.m. ET/PT on ABC.
For more information on "Marvel's Agents of S.H.I.E.L.D.," visit ABC.com, follow @AgentsofSHIELD on Twitter, and like "Marvel's Agents Of S.H.I.E.L.D." on Facebook for all the latest news and updates.
The Hype Box
Can't-miss news and updates from across the Marvel Universe!