TV Shows
Published June 16, 2023
Original Documentary 'Stan Lee' Now Streaming on Disney+
Director and producer David Gelb talks his work behind-the-scenes on the documentary.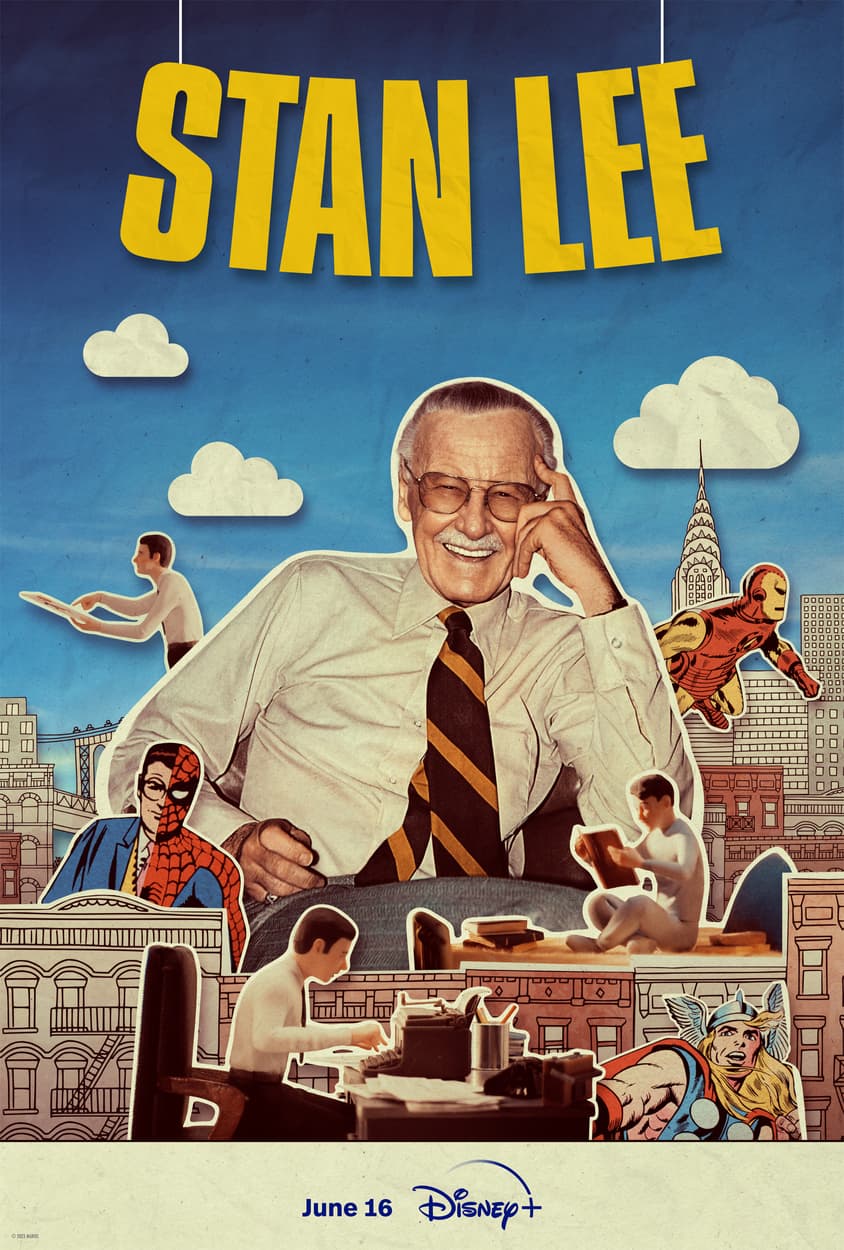 A brand-new original documentary celebrating and charting the life of prolific comics creator Stan Lee is now available on Disney+! Told via a plethora of interviews and audio recordings from Lee himself, the documentary dives back to his beginnings, to joining the world of comics and eventually going on to create characters readers (and audiences around the world) know and love, like Spider-Man, the Fantastic Four, Iron Man, and more. 
Director and producer David Gelb, along with the creative team, were looking to honor what would have been Lee's 100th birthday last December with a tribute to the legend. After diving into an "overwhelming volume of interviews, of university speeches, of television appearances," the team set out to tell a "multilayered story." 
"Something that reveals the origin story of Stan Lee, as we know him…his kind of more vulnerable, kind of sensitive alter ego who is very much a real person who grew up in the Depression and was just trying to make a living while also kind of following his gut and wanting to tell sophisticated stories," He explained to Marvel. 
Using Lee's own personal recordings and footage, the end product is "a memoir of Stan telling his own story, his own journey of creativity and his collaboration and his work with Marvel Comics."
Above all else, what Gelb hopes viewers take away from the documentary is Lee's own message of hope.
"We wanted to convey the messages that he wanted to convey, this message about not giving up, following what you believe in, even when people are saying that you're nuts… You may succeed or you may fail, but don't not do something just because you're afraid. You know, don't be afraid and pursue your dream."
You can listen to the full interview on the This Week in Marvel podcast here starting at 42:39:
The documentary weaves together personal recorded footage from Lee, along with recorded recollections of his career never before seen by the public. These are accompanied by archived interview clips, newsreels, and models that immerse viewers in Lee's world, in addition to hearing from some of his closest friends and collaborators.
Sign up for Disney+ and start streaming now! Stay tuned to Marvel.com for more details! And be sure to follow Marvel on Facebook, Twitter, Instagram, and TikTok! 
The Hype Box
Can't-miss news and updates from across the Marvel Universe!