TV Shows
Published April 26, 2021
The Falcon and The Winter Soldier: Emily VanCamp and Erin Kellyman on Sharon Carter's Role as the Power Broker
How much the power does the Power Broker really have?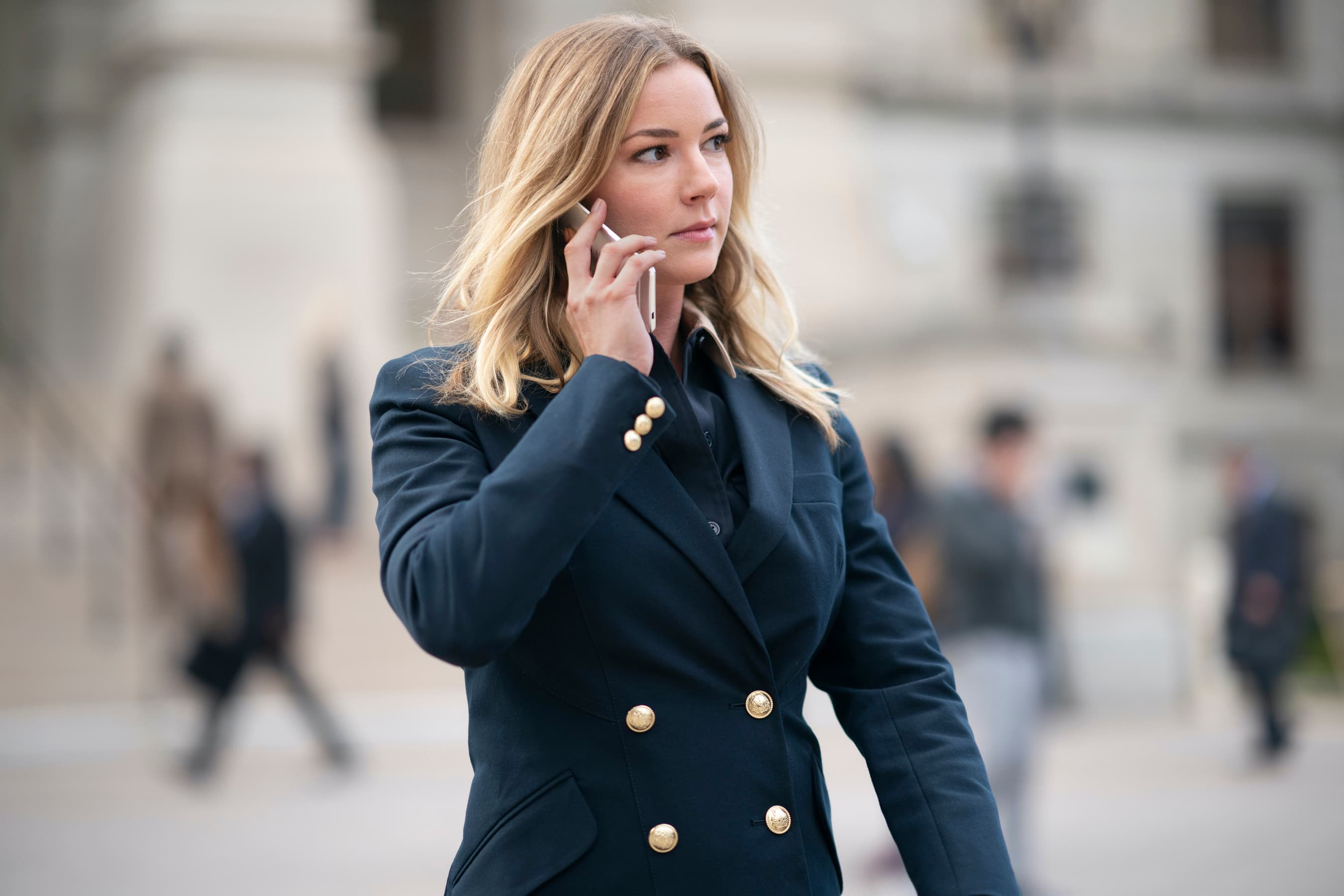 In the finale of Marvel Studios' The Falcon and The Winter Soldier, "One World, One People," during an intense showdown between Sharon Carter, Karli Morgenthau, and Georges Batroc, it is revealed that Sharon Carter is the Power Broker—the threatening force that runs Madripoor.
In the confrontation, viewers learned that Sharon took in Karli Morgenthau when she arrived in Madripoor, because Karli reminded her of a younger version of herself. Karli and the rest of the Flag Smashers all used to work for Sharon, until they betrayed her by fleeing the lawless country with the Power Broker's entire supply of the Super Soldier Serum. 
Sharon asks Karli to come back and work for her again stating they can make a difference together. Karli refuses due to their different ideologies—Sharon wants to "control a world that hurt [her];" Karli wants to change the world and she's not interested in power or an empire. Besides, "without super soldiers, how much power does a Power Broker really have?"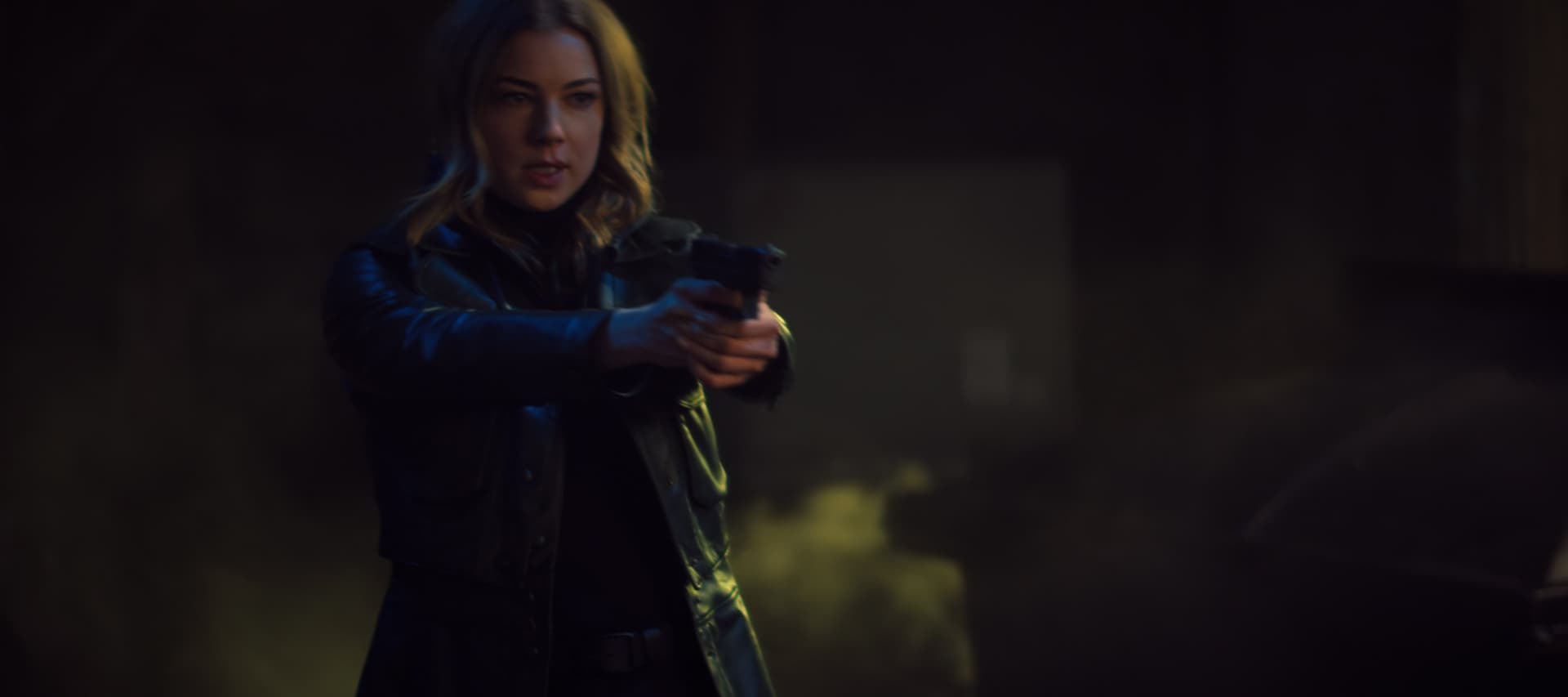 By the end of the episode, everyone who knows Sharon's role as the Power Broker have been eliminated, and she has received a full pardon from the U.S. government as well as her old job back. Unbeknownst to our series' titular heroes, Captain America (Sam Wilson) and Bucky Barnes, Sharon's not about to give up her power. In fact, she now plans to leverage her old position and sell government secrets to any willing buyers.
Marvel.com had the opportunity to talk to the stars of the series as well as the creative team behind the show about this huge reveal!
On Discovering Sharon Carter is the Power Broker
Emily VanCamp, who plays Sharon Carter, shared what her initial talks with the creative team was like, "I remember Malcolm [Spellman] saying, 'Oh, wait until you see what's happening!' I was so confused; I didn't really know what they were talking about in the very beginning. I had only read maybe one script and was wondering if they were talking about these fight sequences."
However, it quickly clicked into place for VanCamp. "When I found out that Sharon is in fact the Power Broker, it made perfect sense," explained the star. "It really solidifies what all of this means for Sharon. We're meeting this whole new version of her, and this kind of character, unfortunately, is the sad product of the series of events where she was abandoned and left to her own devices. It is very fitting that she was hurt and scorned and went rogue."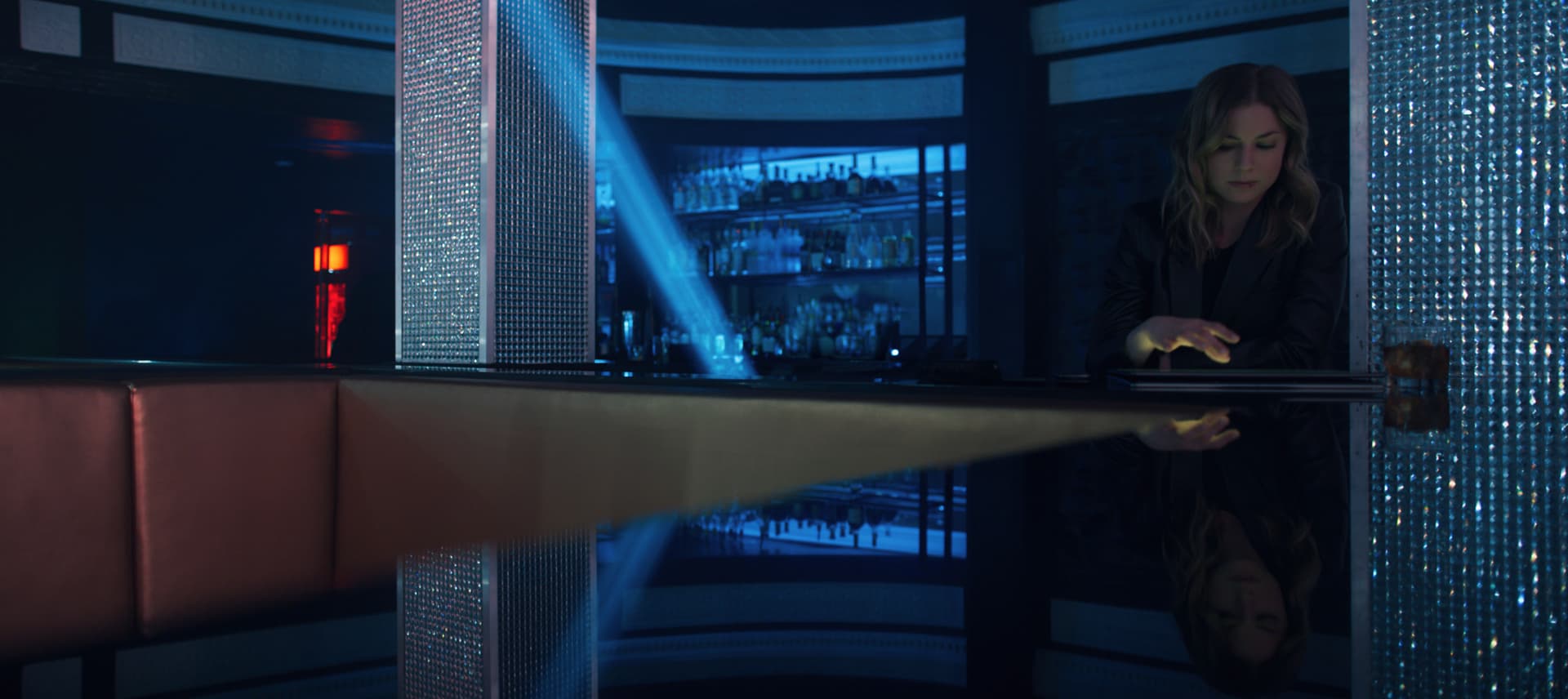 Head series writer and executive producer Malcolm Spellman revealed Sharon's whereabouts was crucial to her evolution, "Having Sharon be anchored in Madripoor meant this inherent intersection between who she was and who she's going to become."
Co-executive producer Zoie Nagelhout added, "We knew if we were going to bring Sharon Carter back, we had to redefine her. She put her neck out to help our guys and she was literally just left in the darkness of the aftermath of Civil War. She essentially had her arc offscreen, and we're now catching up on what she experienced [during that time]. You uncover the mystery of why she has changed and who she has become."
Nagelhout further elaborated, "There's always that question of not losing the remnants of the character and keeping elements of her, but still fully exploring what happens to you when you're forced to survive for years. Your key mode is survival; it does something to a person."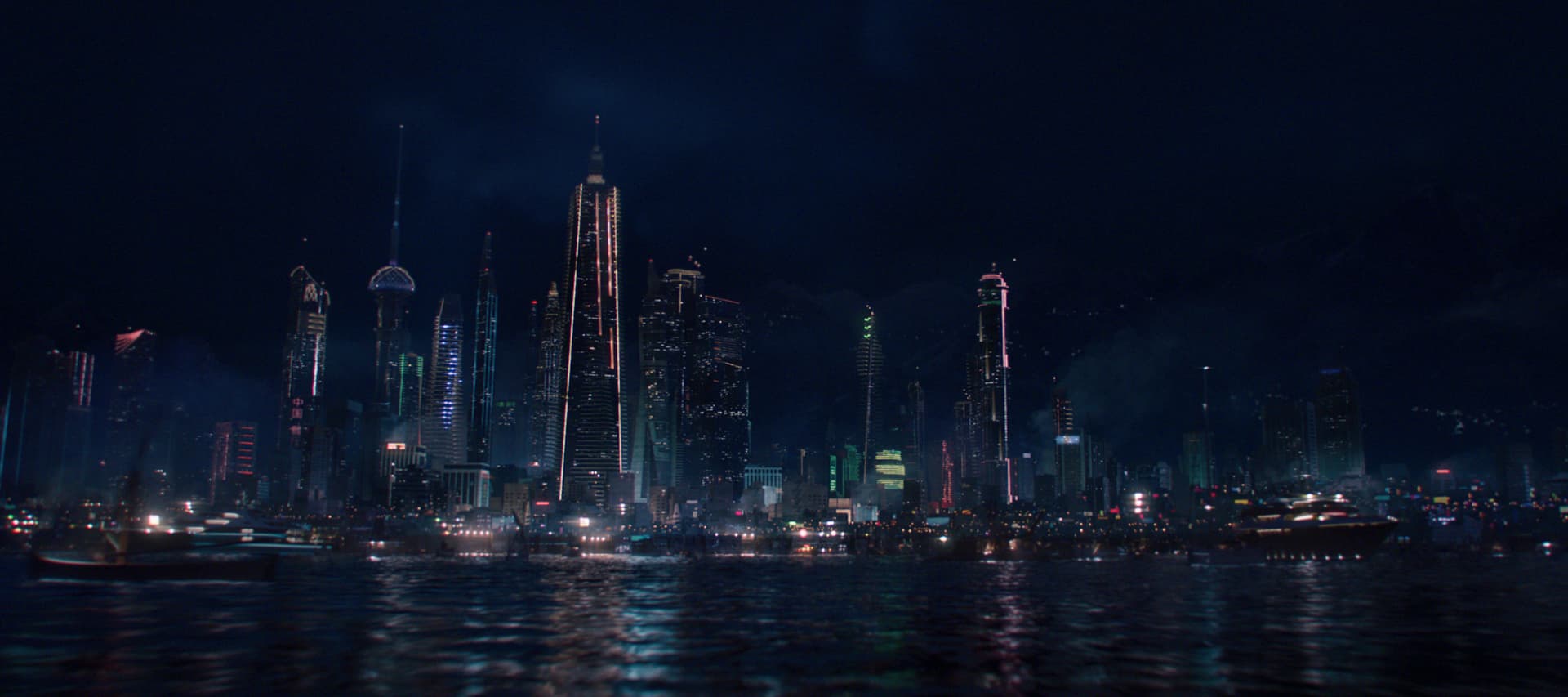 On the Power Broker and Karli Morgenthau's Shared Past
For the audience, Power Broker's presence loomed from the beginning as mysterious and omnipresent force who would text direct threats to Karli Morgenthau. Erin Kellyman, who plays Karli Morgenthau, revealed the backstory hinted at in the final confrontation and why that betrayal had the Power Broker hunting Karli throughout the series. "Sharon recruited Karli at a younger age and trained her," explained Kellyman. "She was going to create this little army of super soldiers. In Episode 6, we learn [Sharon] wanted to control the world while I wanted to change it. That's why Karli left and created the group, the Flag Smashers. Sharon trained Karli for everything—she's the reason Karli knows everything she knows, fighting-wise."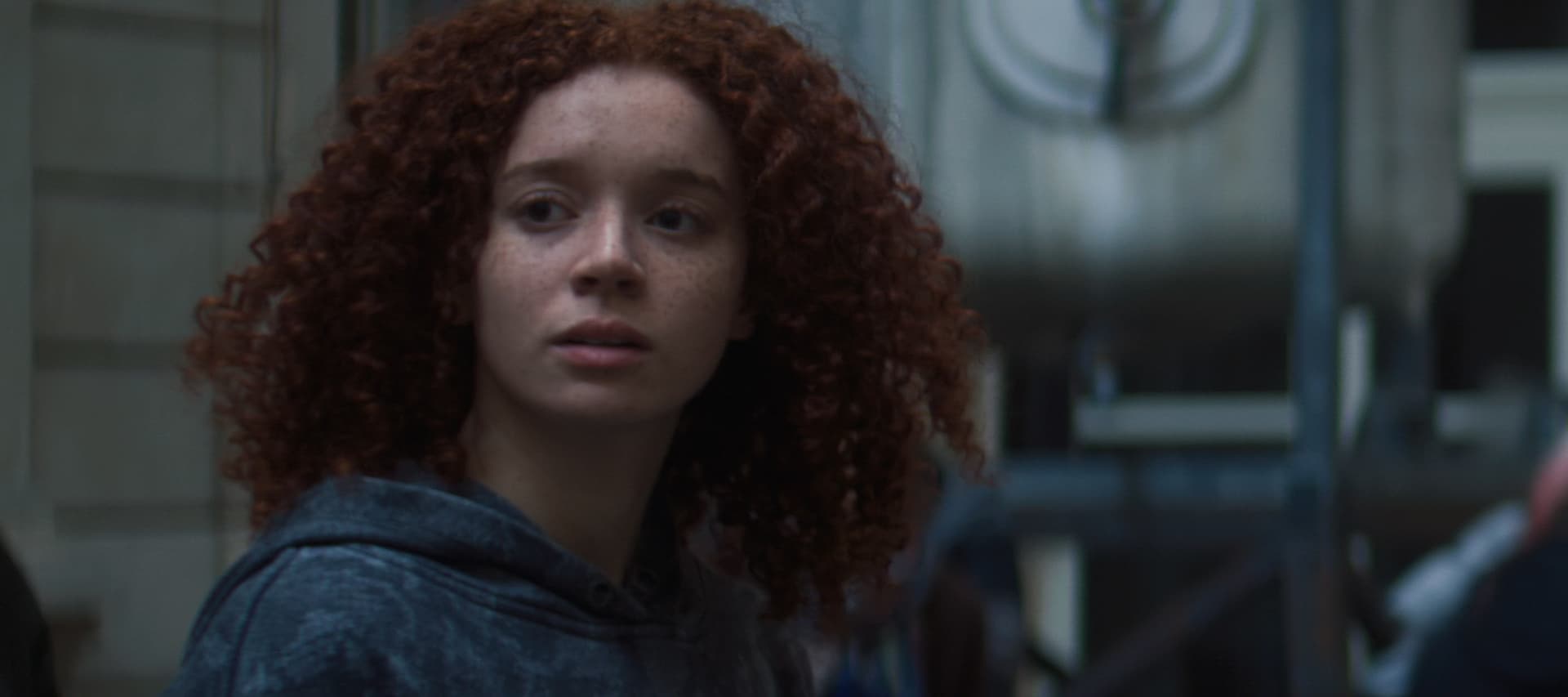 How Much Power Does the Power Broker Really Have?
In preparing for this evolution of the powerful and badass version of Sharon Carter, VanCamp revealed, "I was just excited to be able to tell the story of where she's been and what she's been up to. It was important that we really define who she is now versus who she was then. Things have certainly not been easy for Sharon, in this lawless land where she had to fend for herself. For her to be thriving the way she is, it makes sense for her to be this intimidating, bigger version and for her to put on this display for the boys, it all kind of works in her favor ultimately."
As for the scope of Sharon's power, VanCamp detailed, "She's orchestrating so many things from Madripoor. And as you see in Episode 6, she decides to reappear outside of Madripoor and takes matters into her own hands."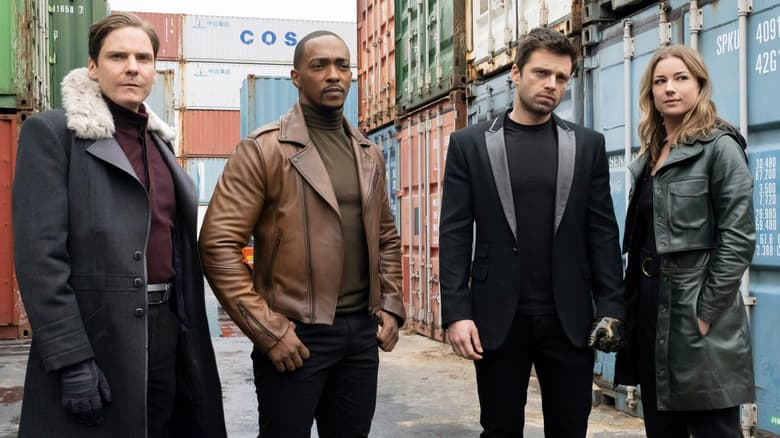 On the decision of Sam Wilson and Bucky Barnes not knowing Sharon Carter's true role, Nagelhout explained, "The conflict doesn't really involve Sam and Bucky; she's not out to get the two of them. She's on her own path, her own mission. It wasn't necessary to have to complicate her relationship with those guys. She can help them and also be the Power Broker. It was interesting to us that there be duality in the character."
And what the final credit revealed, VanCamp hinted, "Obviously, she has a much bigger plan and it's not for the greater good like it used to be. As the person playing the character, I understand that perspective; she doesn't trust the government anymore and she wants to stick it to them a little bit. What that all means? I don't know. We'll see."
All episodes of Marvel Studios' The Falcon and The Winter Soldier are now streaming exclusively on Disney+!
Sign up for Disney+ and start streaming now! Want more 'The Falcon and The Winter Soldier'? Follow the series on Facebook, Twitter, and Instagram! 
Stay tuned to Marvel.com for more details! And be sure to follow Marvel on Facebook, Twitter, and Instagram. 
The Hype Box
Can't-miss news and updates from across the Marvel Universe!