TV Shows
Published March 22, 2021
'The Falcon and The Winter Soldier': Episode 1 Intel Report
The Marvel Studios original series is now streaming on Disney+!
The legacy of that shield is complicated. 
No one understands the legacy of Captain America's shield more than Sam Wilson (Falcon) and Bucky Barnes (Winter Soldier).
We're clearly now in Phase 4 of the Marvel Cinematic Universe, and Marvel Studios' The Falcon and The Winter Soldier, the latest original series airing on Disney+, picks up some time following the events of Marvel Studios' Avengers: Endgame.
Both Sam Wilson and Bucky Barnes were victims of the Blip and were missing in action the past five years. In need of a refresher? Read Where We Left Off primers with each respective hero here and here. Also, don't miss out on their Marvel Studios: Legends episodes!
In Episode 1, "New World Order," viewers catch up with Sam and Bucky living very separate lives in Delacroix, Louisiana, and Brooklyn, NY, respectively. As we learn from the contents of Bucky's flip phone, though Sam has been texting him, Bucky's been ignoring every message.
Stream Episode 1 "New World Order" of The Falcon and The Winter Soldier now on Disney+, and read on to discover some notable highlights from our Intel Report below!
What have they been up to? What's the mission at hand? Well let's get right into it with…
•    Delacroix, Louisiana
•    Brooklyn, New York
•    The Captain America Museum Exhibit, Washington D.C.
•    Tunisia
•    Switzerland
Post-Blip Chaos
Falcon has been working with the Air Force for several months, on missions that can't be considered as overt U.S. involvement. With the aid of First Lieutenant Joaquin Torres, Falcon is able to save Captain Vassant, whose plane was captured by Batroc and the LAF (Les Aviateurs Français), without violating any treaties. 
On the ground, Torres notes that it's easy to understand the motives of known hostiles like the LAF because they're out to "make some money," but they have to worry about an underground group referred to as the Flag Smashers who operate on message boards and believe that "the world was better during the Blip" because it created a "world unified without borders."
Unfortunately for Torres, he took it beyond the message boards and got a little too up close and personal. After attending one of the Flag Smashers' meetups, Torres witnessed their brute strength first-hand as evidenced by his broken orbital.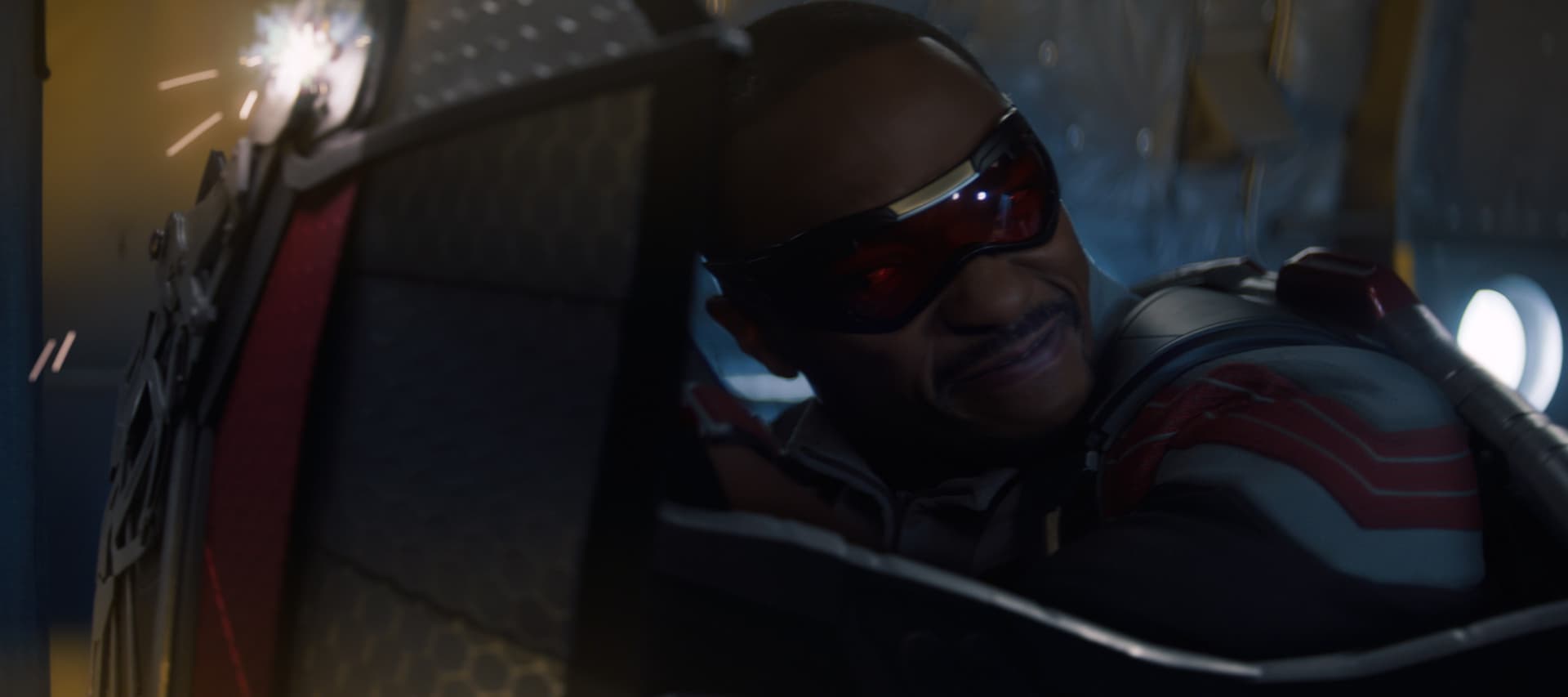 Symbol of Courage
How's it feel?
Like it's someone's else's.
It isn't.
At the end of Avengers: Endgame, Steve Rogers passed his shield on to Sam Wilson noting that it now belongs to him. 
After some time holding onto the shield, Sam donates the shield to the Captain America Museum Exhibit, explaining, "Symbols are nothing without the women and men that give them meaning. And this thing, I don't know if there's ever been a great symbol. But it's more about the man who propped it up, and he's gone. So today we honor Steve's legacy, but also, we look to the future. So thank you, Captain America, but this belongs to you."
Rhodey expresses his dismay that there won't be anyone carrying the shield, and that Sam should have taken up the mantle. It wasn't a decision he came to lightly; Sam reaffirms that we all managed for 70 years when Steve was on ice.
I am No Longer the Winter Soldier; You Are Part of My Efforts to Make Amends
Meanwhile in Brooklyn, Bucky Barnes has been making strides with his free time. As part of the conditions of his pardon, he has been attending court-appointed therapy sessions with Dr. Raynor, who is worried by his recurring nightmares and that he's over 100 years old and choosing a life of solitude. Don't worry, doc; while he may not be returning Sam's texts, his social calendar isn't completely empty. 
Between making amends for his time as the Winter Soldier, following Dr. Raynor's three rules of course, he has a standing weekly lunch with Yori Nakajima at Izzy's. Plus, Bucky goes on his first date since 1943!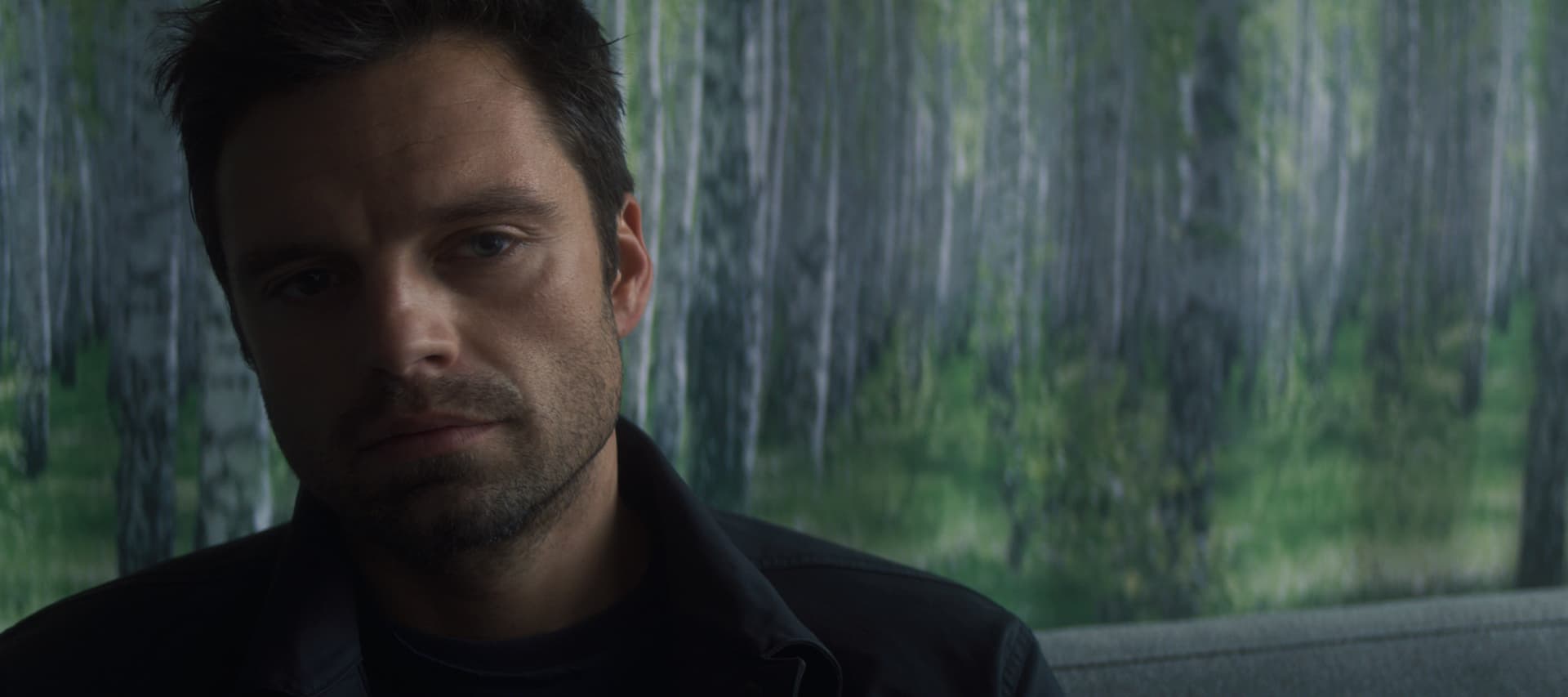 The Wilson Family Business
Returning from the Blip, Sam is determined to help handle the family business – Wilson Family Seafood – as well as watch out for his sister Sarah, a widower, and his nephews AJ and Cass. Plus, he's not ready to give up on their family boat, named after their parents, Paul and Darlene.
Unfortunately, for the Wilson family, with the world dealing with the sudden return of billions of people, avenging isn't seen as a stable career and income, so they do not qualify for a small business loan under the new terms.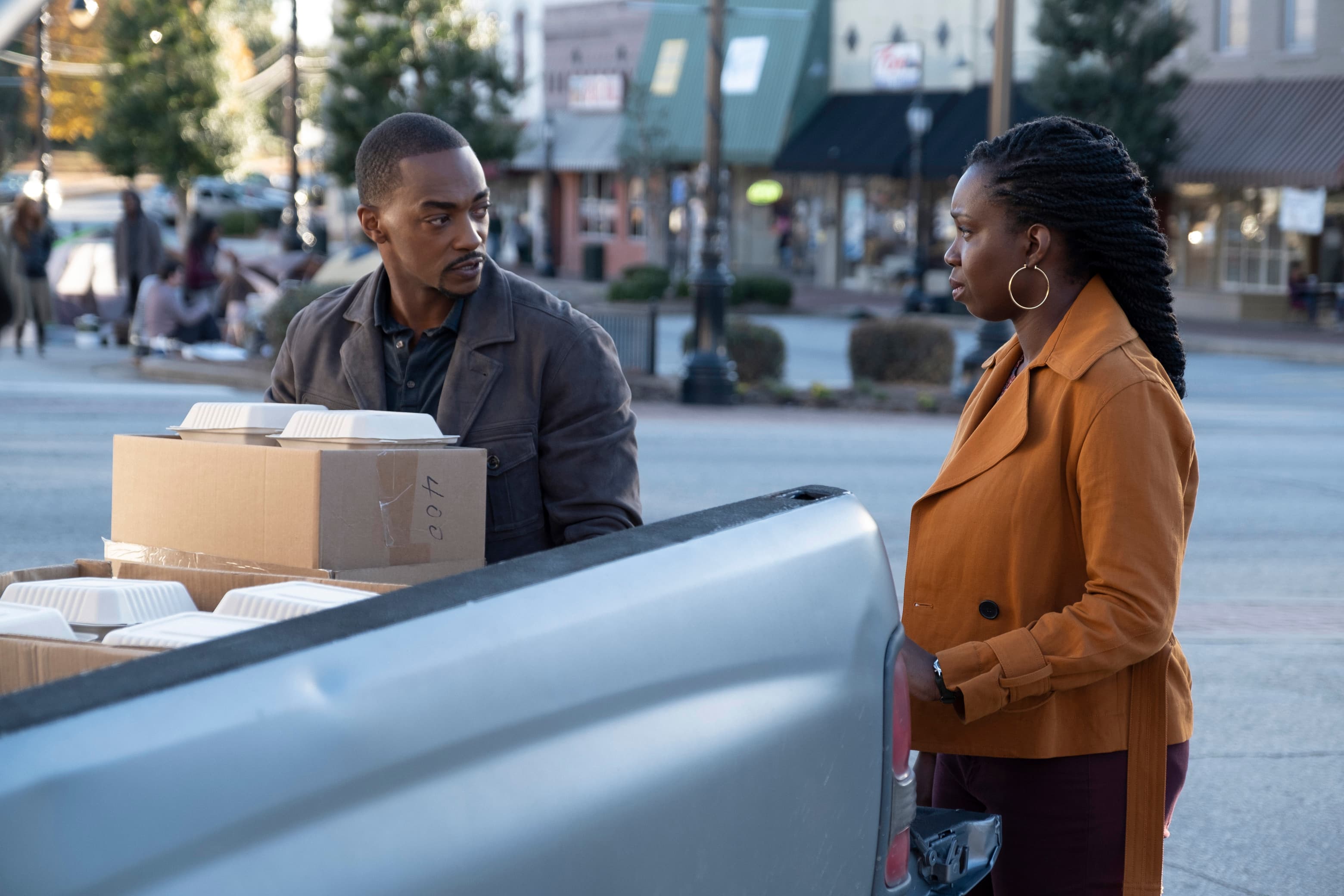 A Hero Suited for the Times We're In
In more deflating news to Sam, the Wilsons return home catch a breaking news broadcast – the Department of Defense has announced a new Captain America for the United States. During a press conference, it's announced that "While we love heroes who've put their lives on the line to defend Earth, we also need a hero to defend this country. We need a real person who embodies America's greatest values. We need someone to inspire us again. Someone who can be a symbol for all of us." And not only that, in addition to a new Captain America suit, this new Cap is given Steve's old shield – the one recently donated to the Cap exhibit…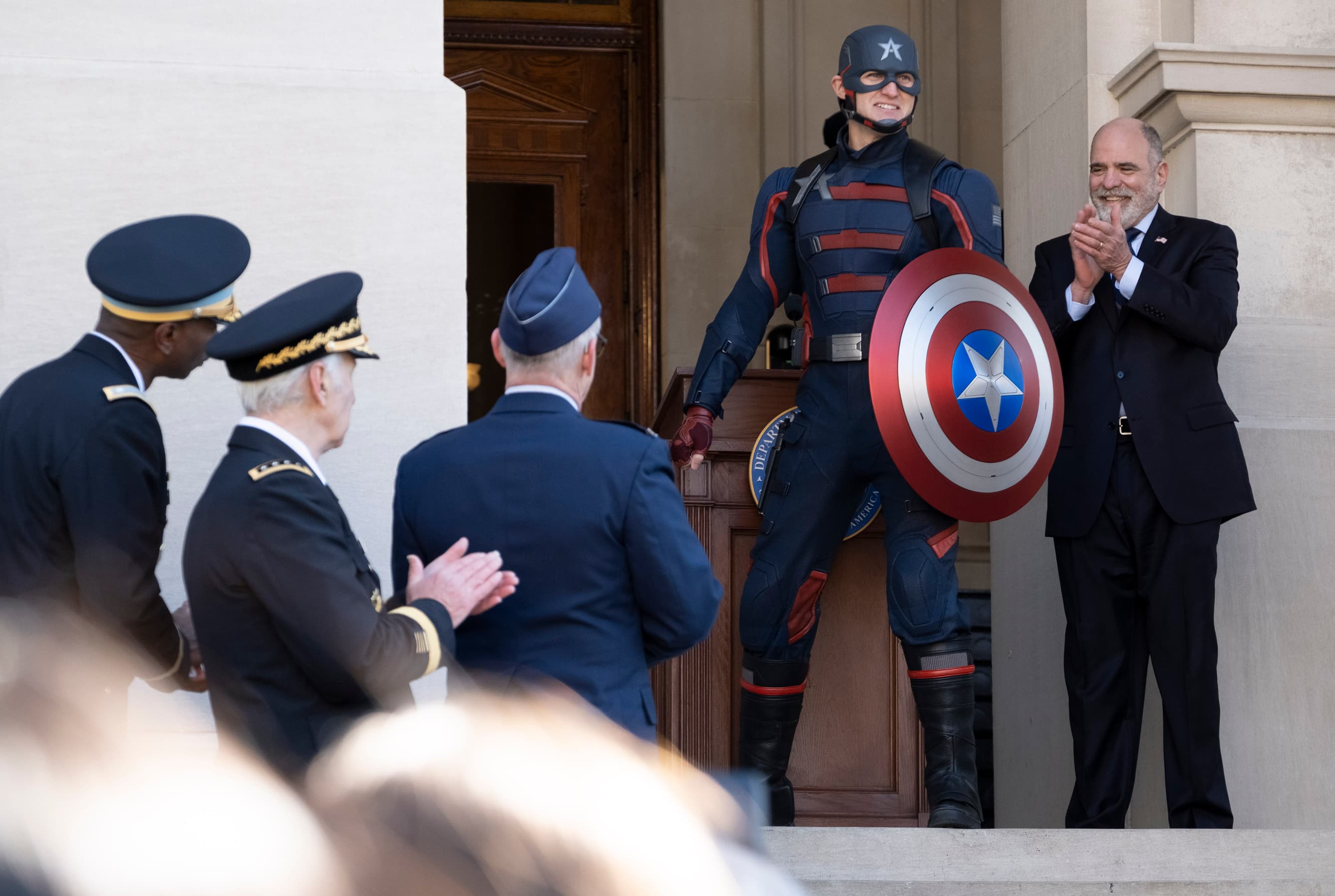 The Hype Box
Can't-miss news and updates from across the Marvel Universe!