TV Shows
Published May 4, 2021
'The Falcon and The Winter Soldier' Stars On Infusing Their Personal Style into Their Stunts
Georges St. Pierre, Erin Kellyman, and Danny Ramirez give us the details on the physicality of their characters.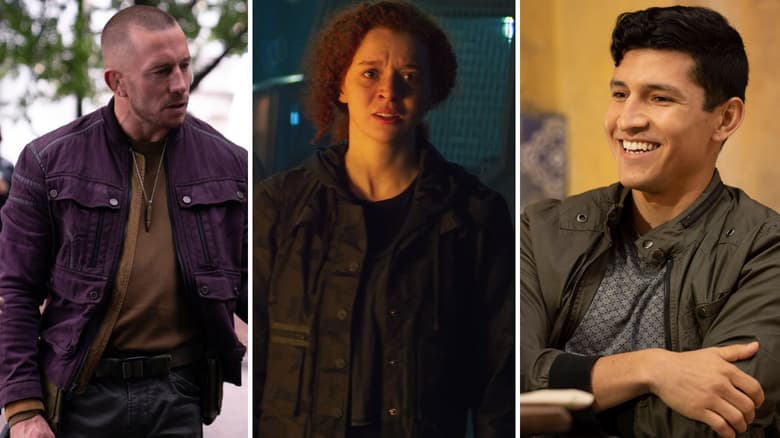 When it comes to a Marvel Studios production, audiences know they can expect world-class stunts and epic action sequences, and Marvel Studios' The Falcon and The Winter Soldier did not skimp on either.
The Disney+ Original Series opened the premiere episode with an intense aerial fight sequence over some canyons that was akin to watching a synchronized dance performed by the world's best wingsuit fliers. Another episode featured dueling with a combat heavy brawl high atop two moving trucks. 
As Wyatt Russell, who plays John Walker, puts it, "The fight scenes are what makes Marvel Marvel," crediting the stunt team's performers and choreographers for "making it as good as what that fight scene ends up being onscreen."
With the distinct cinematography of the series, a lot of talent ends up taking on some of the stunts themselves. For example, Emily VanCamp learned jiu-jitsu and hand-to-hand combat as her character Sharon Carter transitioned from her precise agent training to a more ruthless, raw fighting style more situated to surviving on the streets of Madripoor.
Marvel.com chatted with Georges St. Pierre, Erin Kellyman, and Danny Ramirez on developing their characters' fighting styles and getting the opportunity to tackling some of the stunts themselves.
Georges St. Pierre on Georges Batroc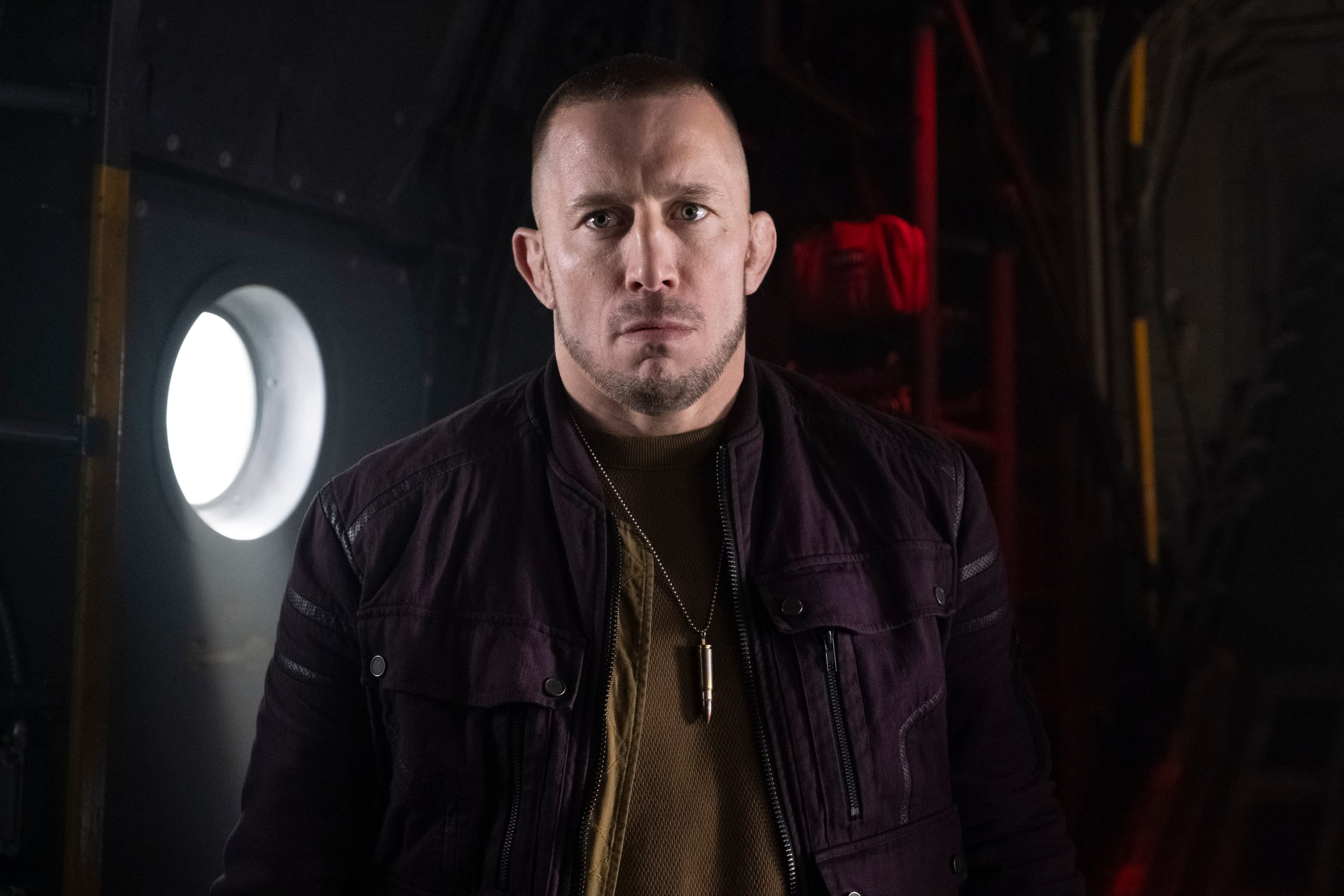 Georges St. Pierre is widely regarded as one of the world's greatest fighters in MMA, having trained in Brazilian Jiu-Jitsu, Muay Thai, Kyokushin karate, boxing, and wrestling. St. Pierre, who first appeared as Georges Batroc in Marvel Studios' Captain America: The Winter Soldier taking on Steve Rogers, returned to the Marvel Cinematic Universe to go head-to-head with Sam Wilson.
St. Pierre shared, "There's a saying in fighting—'You never fight the same guy twice.' You might fight the same name twice, but you never fight the same guy twice because every fight leaves a scar." 
St. Pierre was able to incorporate his personal fighting style in evolving in Marvel Studios' Captain America: The Winter Soldier to Marvel Studios' The Falcon and The Winter Soldier. "My character Georges Batroc is a champion in Savate so he exclusively uses techniques from Savate kickboxing and a lot of acrobatics," explained St. Pierre. "But when he takes on the Falcon [in the first episode], you see him using different techniques coming from different martial arts like Jiu-Jitsu and wrestling. You see him use a double-leg takedown slam when he knocks Falcon into the ground. This isn't a technique used in Savate, which means Batroc has improved."
Erin Kellyman on Karli Morgenthau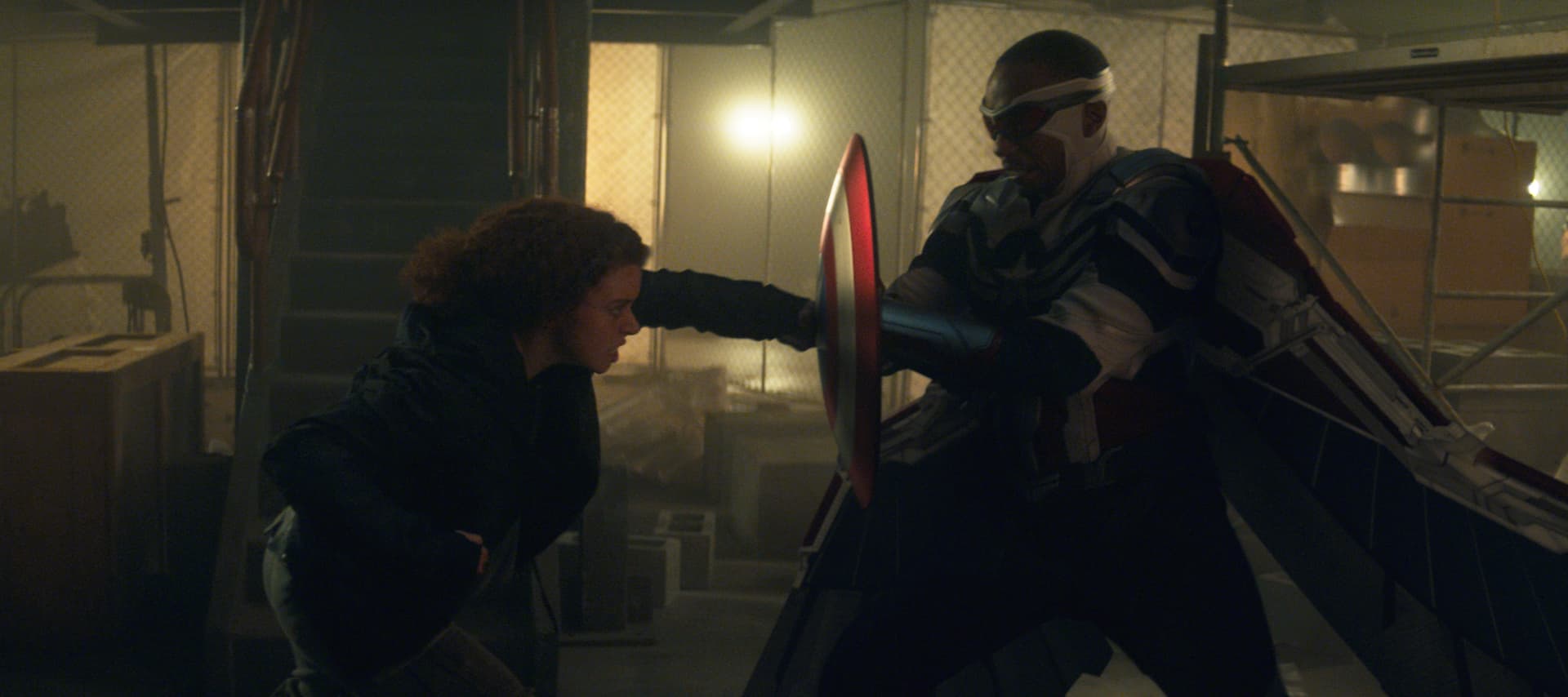 Erin Kellyman was able to work closely with her stunt double Hannah Scott on crafting Karli Morgenthau's fighting style. Based on Karli's young age and situation during the Blip, she shared, "From Karli's backstory, she's kind of been brought up fighting since she was a kid. She's very street smart, and I wanted to incorporate a little bit of that, almost messiness into it. She's been trained by Sharon Carter, but she's also self-taught as well, so it's not all technique."
Kellyman added that Karli's final fight scene with Sam Wilson was one she really wanted to tackle herself, rather than letting her stunt double step in. "I really, really wanted to do that one, and luckily, I did a lot of it. I was really happy with it, and I was so happy that they let me do it."
Danny Ramirez on Joaquin Torres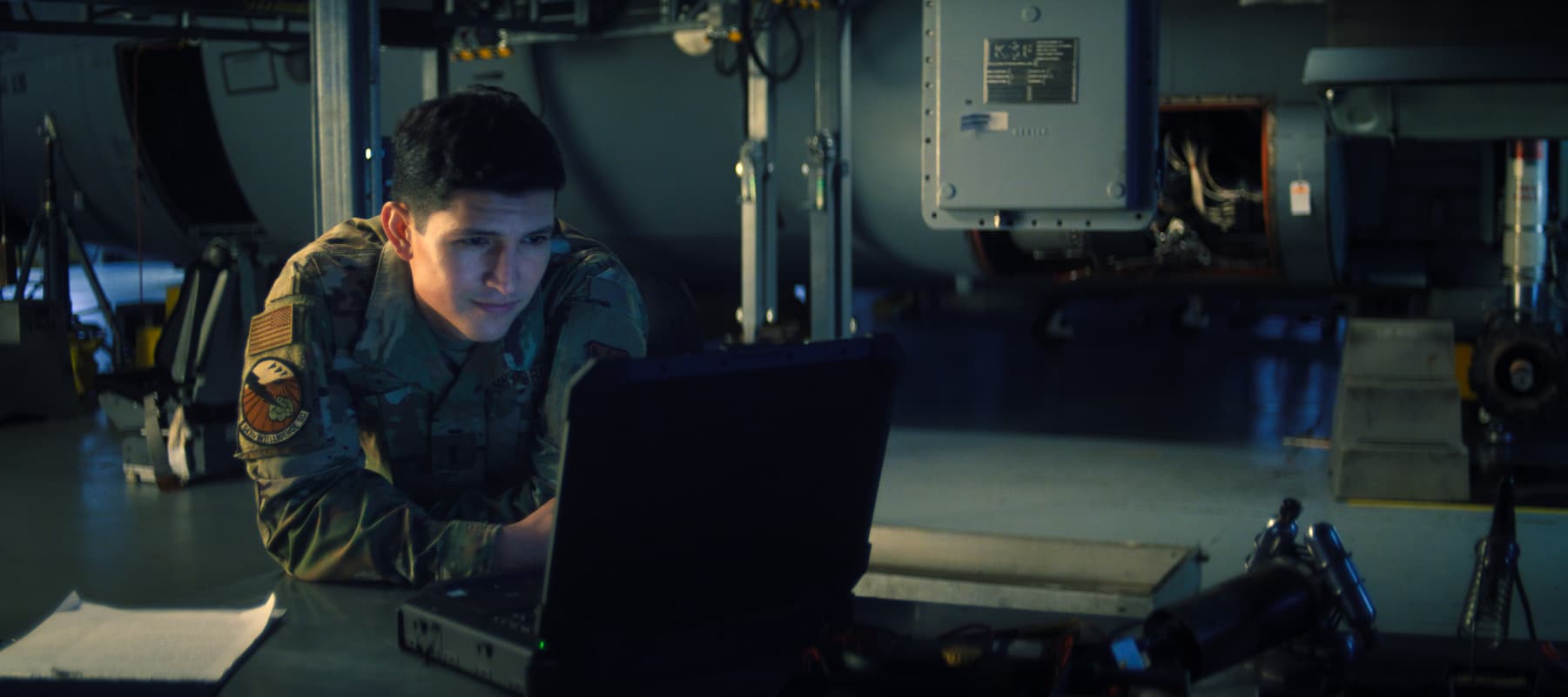 When Danny Ramirez sat down with director Kari Skogland and co-executive producer Zoie Nagelhout, the two creatives asked him what he wanted to see in his character Joaquin Torres. 
Ramirez shared, "I got to do a bunch of fun little things, like flipping over the security guard in Episode 1. They thought they were going to have the double do it, but I was, 'No, no, let me jump in and do it."
"It was so cool to learn that last-minute little hand-to-hand combat, jump over the guard, and do a little tuck and roll," added Ramirez. "It was something I definitely wanted to do, incorporating my athletic background into Joaquin because there's just something about how people move in stunts that reveals how they operate in a space. It was very lovely they let me do it, which led to me creating this moment that wasn't in the script. After Joaquin tucks and rolls, it was this hesitation of trying to speak to them to say sorry in German, which created a little character nuance. He flips this guard with his agility, apologizes in a different language, and then carries forward. It gave a little extra dimension because I was able to do that roll."
All episodes of Marvel Studios' The Falcon and The Winter Soldier are now streaming exclusively on Disney+!
Sign up for Disney+ and start streaming now! Want more 'The Falcon and The Winter Soldier'? Follow the series on Facebook, Twitter, and Instagram! 
Stay tuned to Marvel.com for more details! And be sure to follow Marvel on Facebook, Twitter, and Instagram. 
The Hype Box
Can't-miss news and updates from across the Marvel Universe!