TV Shows
Published August 16, 2018
First Official Trailer for 'Marvel's Iron Fist' Season Two Reveals Two Living Weapons
Danny fights to make things right.
Marvel and Netflix released the official trailer for the second season of "Marvel's Iron Fist," airing exclusively on Netflix September 7. 
Following "Marvel's The Defenders" and Danny's promise to Matt Murdock, Danny Rand aims to keep the peace in New York.  However, as the trailer demonstrates brothers who trained together during K'un-Lun are now torn apart as enemies. Danny realizes he can't do it on his own. Take a look below!
In addition to the official trailer, get a glimpse of our two heroes in the Season 2 poster below!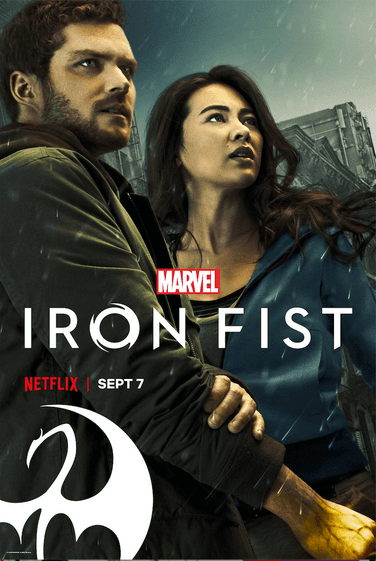 Danny Rand (Finn Jones), alongside his partner Colleen Wing (Jessica Henwick), is trying to keep the peace among the many warring gangs of New York. With the help of Misty Knight (Simone Missick), they discover that the crime ring in the city goes far deeper than they had ever anticipated and hanging up their swords is no longer an option. Meanwhile, Danny's former best friend Davos returns to New York City after finding his home of K'un-Lun gone. Blaming Danny for K'un-Lun's tragic fate, Davos swears to avenge their lost city, and reignites a sibling rivalry of sorts over the duties linked with wielding the legendary Iron Fist.
Stream Season 1 of "Marvel's Iron Fist" on Netflix now! Keep your eyes right here on Marvel.com for all the updates, plus follow @MarvelIronFist on Twitter and like "Marvel's Iron Fist" on Facebook.
The Hype Box
Can't-miss news and updates from across the Marvel Universe!