TV Shows
Published April 5, 2019
The Cast and Crew of 'Legion' Take The WonderCon Stage One Last Time
Multiple personalities, whimsical interactions, and how the imaginative series will come to an end!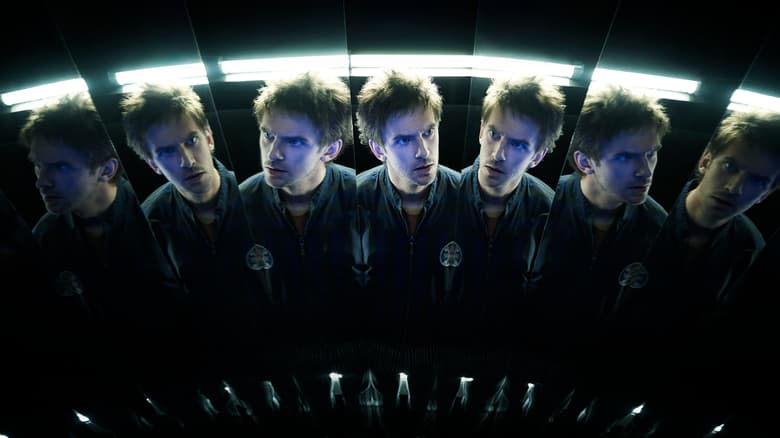 "Legion" has always been a series with a distinct voice and visuals like nothing you expect to see on television. As the innovative series comes to its conclusion in its final season, the cast and crew took to the WonderCon stage last weekend to answer questions about their characters' journeys and give clues about what to expect in the third season.
Showrunner Noah Hawley was joined by stars Dan Stevens (David Haller), Rachel Keller (Syd Barrett), Aubrey Plaza (Lenny Busker), Navid Negahban (Amahl Farouk), Jeremie Harris (Ptonomy Wallace), Amber Midthunder (Kerry Loudermilk), newest cast member Lauren Tsai (Switch), executive producer and Head of Marvel Television Jeph Loeb, and executive producer Lauren Schuler Donner.
"Legion" has always pushed boundaries both visually and in its storytelling, and having the actors play multiple characters at a time is key to making the series work. "It's fun; it's a series of challenges," mused Stevens. "Every script, there's a kind of warm thrill of confusion that sort of washes over you—a kind of space cadet glow—where you're just like I don't really know what's happening but it's great!"
"What it has been is an experience," continued Stevens. "Each one of those entities that might be at the helm of David at any one time is all kind of feeding the larger experience. I'm never looking for the overarching narrative to each one of them; it's how they are battling with one particular situation or one particular interaction. It's just a whole ball of fun challenges every day."
Midthunder explained the Kerry/Cary dynamic she portrays with Bill Irwin as she sees it. "To me, we are separate people; we just share a space," shared Midthunder. "Our cohabitated space is focusing on our differences rather than how we're alike. That the beauty of Kerry/Cary, that they make up this dynamic of two people who seem so in sync that they are one. And I feel like that's how we've done that."
With the third season being the final season, Hawley talked about the series approached its conclusion. "It's obviously bittersweet," noted Hawley. "A story has no meaning without its ending. There's something about being able to tell a complete story where the length of the show is dictated by the end of the story that makes television better."
That being said, the road to the end will still stay true to show's aesthetic and have a few surprises along the way like an appearance by Mr. Xavier played by Harry Lloyd.
To see how the series comes to a close, catch "Legion" Season 3 when it returns in June on FX!
You can follow "Legion" on Twitter, Facebook, and Instagram.
The Hype Box
Can't-miss news and updates from across the Marvel Universe!