TV Shows
Published February 6, 2020
'Marvel's Runaways': The Top 6 Deanoru Moments
Stream all three seasons of Karolina and Nico's romance on Hulu now!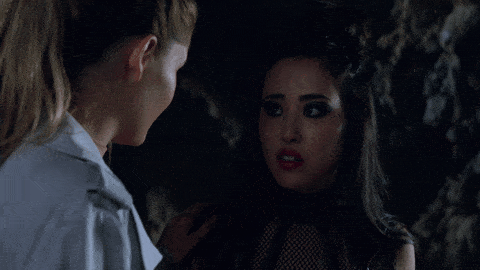 It's February, which means romance is in the air. We can't think of a better way to celebrate love than celebrating Karolina Dean and Nico Minoru aka Deanoru. Despite discovering their newfound powers, or battling super evil parents or alien magistrates who want to snatch their bodies, Nico and Karolina still make time to explore their sexuality, display genuine tenderness, support each other and their friends, as well as carry the weight of being the heart of the Runaways and the heart of the series.
From catching glimpses of their longing glances in Season 1 to two weddings in their very distinctive styles in Season 3, let's reminisce on our top Deanoru moments from all three seasons of Marvel's Runaways.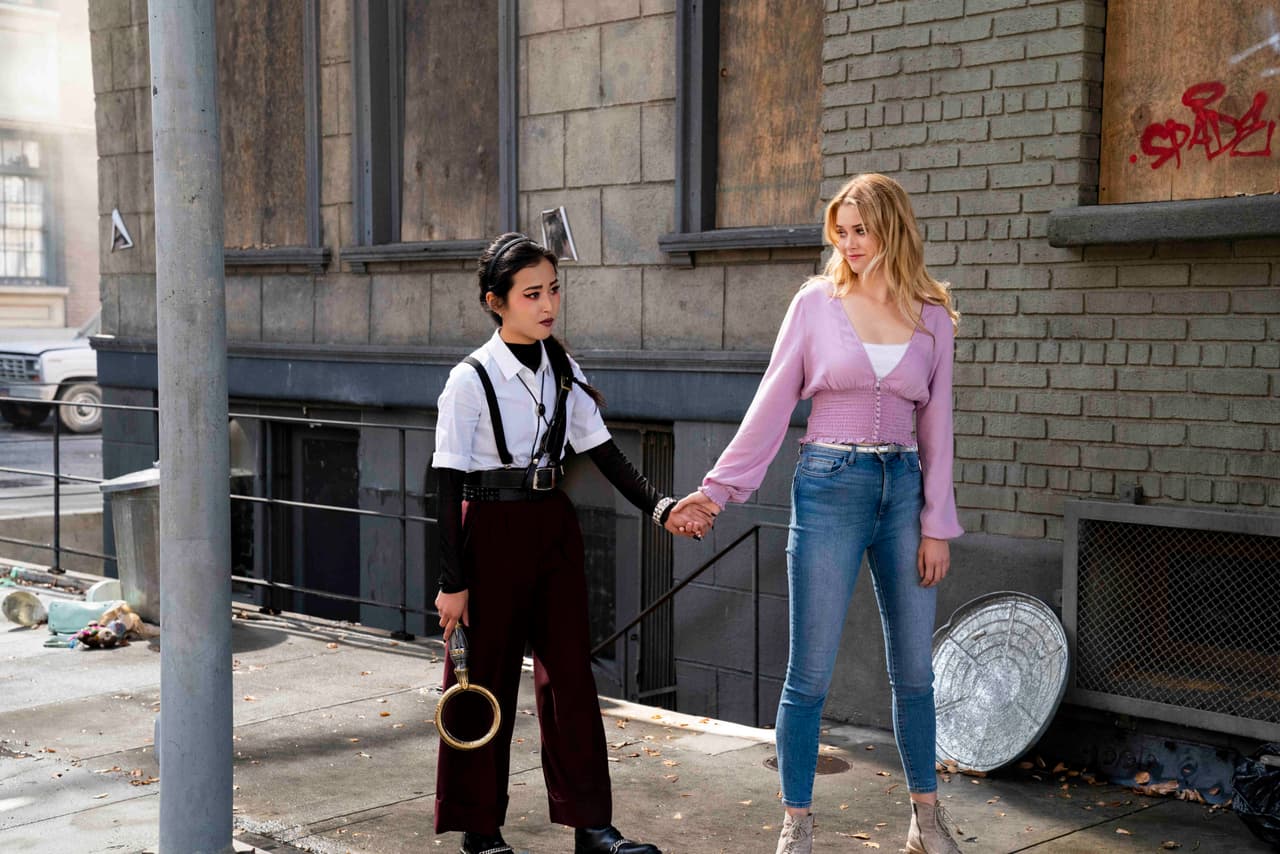 NICO AND KAROLINA'S FIRST KISS
Let's have Lyrica Okano, who plays Nico, describe this moment herself!
"There's that iconic scene where Karolina and Nico first kiss," stated Okano. "That was a huge breakthrough moment. It was an amazing experience to have with Ginny [Gardner] because we both were so game to make it the best that it could possibly be and make it beautiful and respect Karolina and Nico's love for each other. That was a good memory."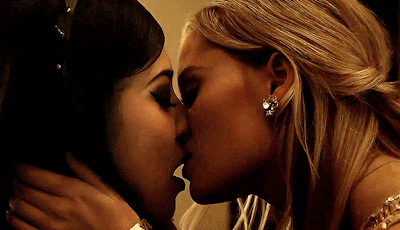 Deanoru wedding(s)
While the weddings happen in The Algorithm, we get to witness two breathtaking ceremonies. The Algorithm reflects the prisoner's deepest desires, and we learn Karolina's desire is to marry Nico. "It's what I've always wanted, more than anything," states Karolina. Later on in the season, when Tandy Bowen grabs Nico's arm, she discovers that that's also Nico's greatest hope.
While Karolina and Nico's first kiss was Okano's top Deanoru moment, she added, "The weddings were also really beautiful. It's hard to compete with that."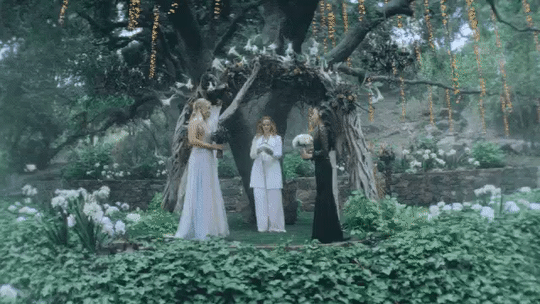 NICO AND KAROLINA GETTING READY
Ahead of the Pride gala in Season 1, Nico and Karolina get ready at the Dean residence. Following Karolina's discovery of her abilities, Karolina confides in Nico, "But now that I know I'm, like, a total freak, maybe I'm free to be who I really am, and to be honest about who I want to be with."
Nico shows compassion and respects Karolina's reveal. As their relationship grows through the seasons, and despite arising conflict, Karolina and Nico continue to respect and love one another whether it's in face of wondering if they're like their parents, Dark Nico, or related to an entire maniacal alien Magistrate.
pride vs runaways standoff
During the showdown at the Pride dig site, the Runaways were surprised by Jonah's arrival as he stood alongside their parents. To give her friends time to escape, Karolina revealed her powers to Pride and stood up against Jonah's abilities. Despite not wanting to leave Karolina, Nico escapes with the other Runaways. Nico stood her ground with the team and stated they must go and save Karolina from the Church of Gibborim, Pride, and Jonah, proving even to herself how much she truly cares for Karolina.
Big spoon, little spoon
From the moment they cemented their true feelings for each other following the rescue of Karolina, we hardly ever see the apart whether it's in a tent, at the hostel, or in battle. The next moment comes when the Runaways are officially on the run and have moved into the hostel and decide to officially share a room together. The best part of that decision is we learn that Nico is the big spoon of the relationship.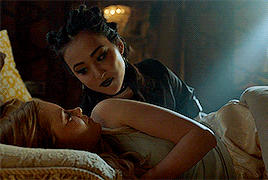 Embracing Light and Darkness
It's hard to nail down one specific moment that is just quintessentially them, but one that comes close is a discussion they share when they're talking about Molly, which leads to them talking about their differences and how they wish they could be like the other. Reassuring Karolina, Nico proudly proclaims, "You're light. I don't mean your literal light, though that's pretty cool too. But the light inside of you. Your warmth, your openness. That's everything I like about you. It's what makes you who you are." As they kiss, Karolina begins to glow!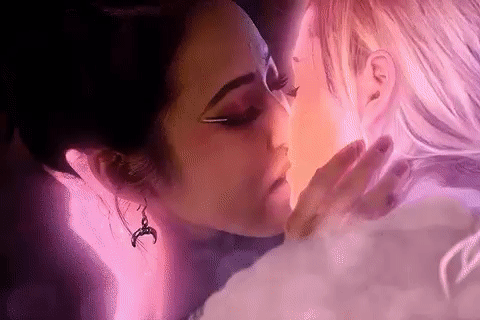 All three seasons of Marvel's Runaways is available to stream on Hulu now!
The Hype Box
Can't-miss news and updates from across the Marvel Universe!