TV Shows
Published December 13, 2019
'Marvel's Runaways': The Cast On What They're Most Looking Forward to This Season
The third and final season is now streaming, exclusively on Hulu!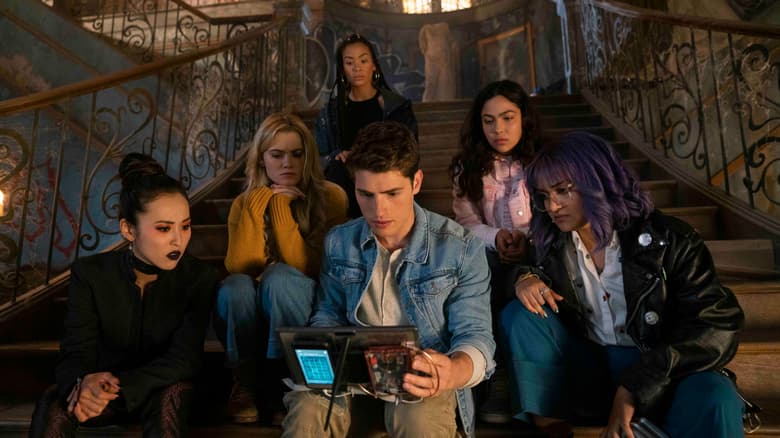 The third and final season of Marvel's Runaways is now streaming!
Where we last left off in Season 2 is that our Runaways are split, but not on purpose. Gert was picked up by her dad, Dale (and Old Lace) and headed off for parts unknown; Karolina, Chase, and Janet were all captured by Jonah and the Magistrate's family; while Nico, Alex, Molly, Xavin, and a very-pregnant Leslie were left behind at the hideout to figure out what to do next. The third season kicks off with the Runaways trying to reunite with one another and trying to figure out the fourth person possessed by the Magistrate family.
This summer, Marvel.com had the opportunity to speak with the Runaways cast during an exclusive set visit to talk about what they're most excited to explore this season!
"A lot is going on this season," stated Rhenzy Feliz, who plays Alex Wilder. "This season, I'm really excited about the way that we left off Season Two, which was this whole sort of hunt for the last member of the Magistrate of Jonah's family. I'm excited for the fans to sort of go on that ride with us to figure out exactly who's who because that entire kind of storyline runs deep and it's a lot of twists and turns and a lot of fun to be had in that world."
"We all really leveled up this season," shared Lyrica Okano, who plays Nico Minoru. "Magic is taken to a whole other level. It's not just the Staff of One. Obviously Elizabeth Hurley's character, Morgan le Fay, comes into the show and opens up a whole other world. It's basically a battle of what happens when you have magic and the world of science colliding and coming together."
As for her character Nico, Okano revealed, "It's basically how teenage angst feels but times a million. It's a very dark and confusing time for Nico. When she struggles through things, she tends to go into it on her own. She's not good at opening up to others and because she's taken on this reluctant leader role, she's just kind of in her own world of having to fix all these issues by herself, no matter what the repercussions are. That's where her mindset is."
Further elaborating on the sorceress Morgan le Fay, Okano added, "Meeting another witch is very interesting for Nico because she's had to figure out the Staff of One's powers by herself throughout this journey, maybe a little coaching from her mom Tina before, but other than that it's always been on her own. Meeting Morgan is a huge door opening for her to the world of magic." As for Nico's relationship with Karolina, "Nico loves Karolina deeply and cares deeply for everyone else in the Runaways, there's a lot at stake for her. So for Morgan to come in and be like, 'You've gotta do what you've gotta do. These are your choices. Take it or leave it. But I'm the only one who can help you and I'm the only one who can guide you through it. What are you going to do?' I think that'll be interesting to watch."
Echoing Okano, Virginia Gardner, who plays Karolina Dean, also stated the incredible opportunity to work with Elizabeth Hurley, especially "it's just been so fun doing these epic battle sequences with her and really taking her on."
"Karolina, this season," said Gardner. "A lot of it has to do with with Nico, because Nico is fighting this battle between dark and light, and what direction she's going to want to go in. Karolina's so afraid that she's lost her girlfriend to the dark side, so this season, Karolina is trying to figure out whether or not she actually can be with Nico, which we see at the end of the season."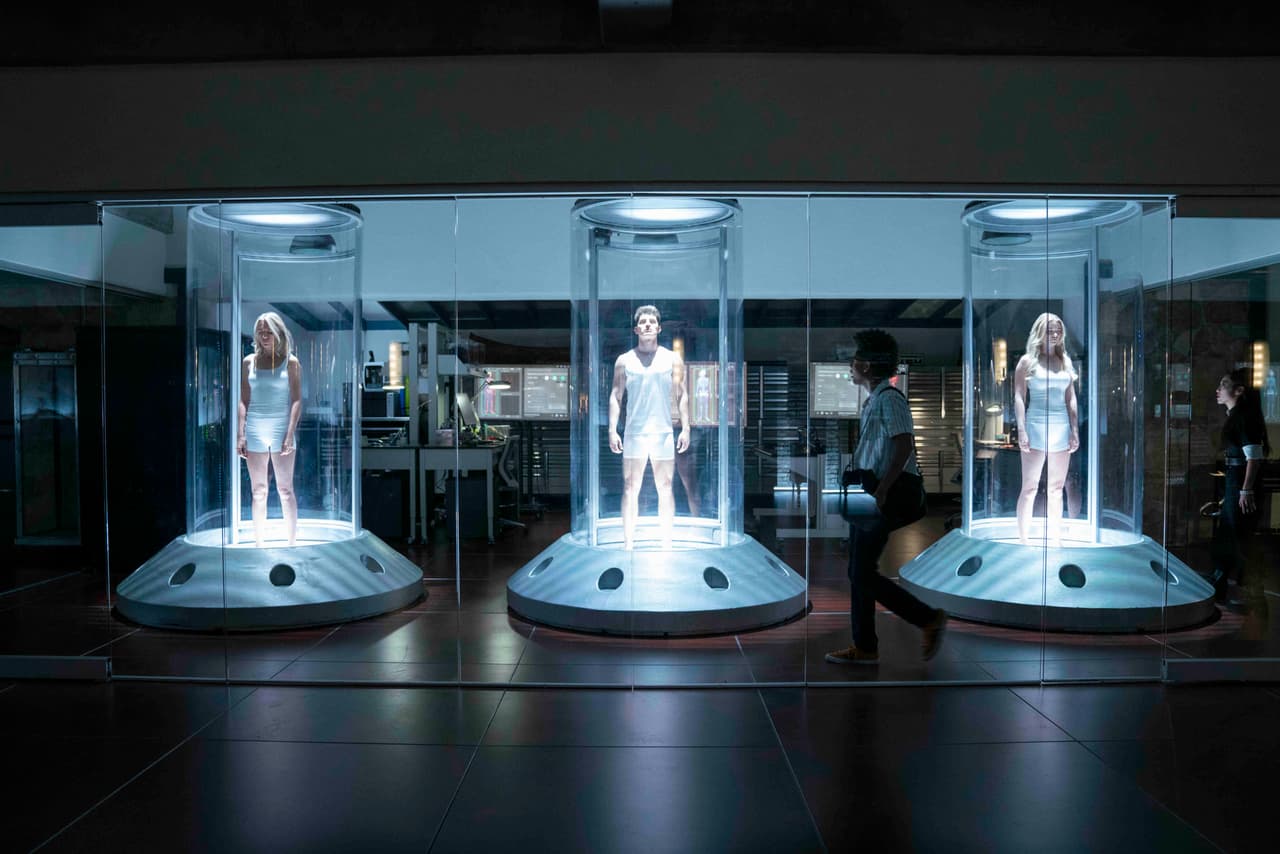 One Runaway who starts off this season on shaky ground is Chase Stein, played by Gregg Sulkin, who accidentally sold out the Runaways to Pride last season when he returned home. "I am most excited to tackle a new villain; obviously Elizabeth coming to the show is great," shared Sulkin. "However, we start off the season with Chase pretty much kidnapped; he's trapped in a tube. And then the Runaways are at odds knowing that one of them is possessed. But then, Nico has this rescue mission and the rest of the Runaways aren't really with that plan since she did not really consult anyone. We've got lucky once; we're not going to get lucky twice."
"We go into the season knowing that we were leveling up a bit," revealed Ariela Barer, who plays Gert Yorkes. "Morgan le Fay kind of elevates the story a bit because she's tied into a bigger world."
"Gert's at a point where she doesn't really trust a lot of people," continued Barer. "She's kind of on her own. She's got Molly, and right now she's with Dale. She's about getting out of the situation on her own, not calling for help. That's kind of a recurring thing this season where she's discovering her own independence and not being tied to anybody. Figuring out herself in her progression through that, but then also maybe realizing that there's a middle ground and you can trust people and be with someone and not have your identity tied to them."
As for Allegra Acosta, who plays Molly Hernandez, she's most excited about "introducing new heroines and new characters that are very iconic from the Marvel Universe" and seeing "what they bring to the table."
Speaking on her character's personal journey, Acosta stated, "She's the strongest she's ever been this season. She's growing up, and she's deciding that she doesn't have to rely on the group to do her own things. To become Bruiser, that's her new journey. She doesn't really need to convince the others that she wants to be a Super Hero. She's just going to take it on and do it herself. And I'm very excited about the fans reacting to her relationships with everyone. It's gonna be really fun to watch her grow up."
Witness the Runaways in action with all 10 episodes of Season 3 streaming now, exclusively on Hulu!
Need to catch up? Stream Seasons 1 and 2 of Marvel's Runaways exclusively on Hulu now! Be sure to follow @MarvelsRunaways on Twitter and like the official Marvel's Runaways Facebook page!
The Hype Box
Can't-miss news and updates from across the Marvel Universe!