TV Shows
Published July 7, 2021
Meet the Other Lokis in Marvel Studios' 'Loki'
What makes a Loki a Loki?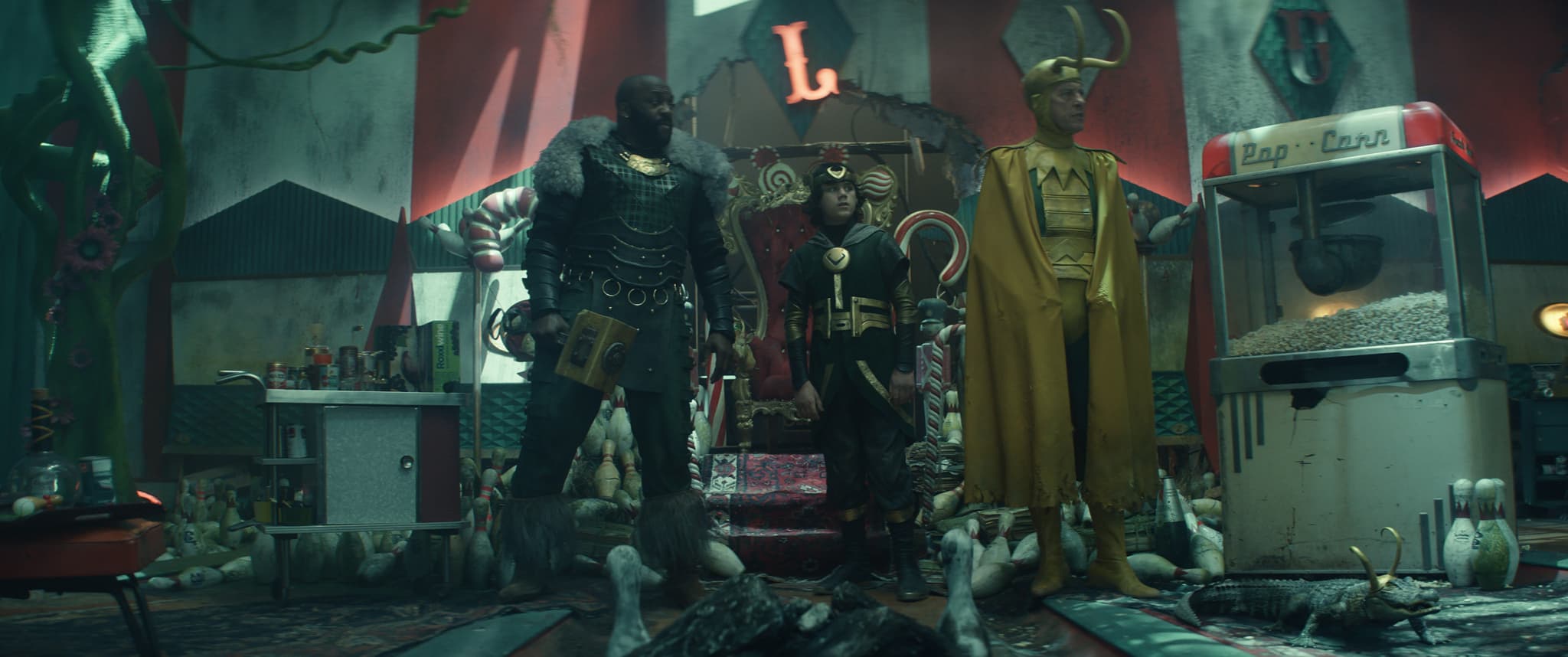 There's no such thing as too many Lokis, and that's proven true in Episode 5 of Marvel Studios' Loki. After Loki winds up pruned at the hands of the Time Variance Authority, he finds himself in the Void — the place where all things go when they're removed from the Sacred Timeline. And he quickly realizes he's not alone, as the God of Mischief is greeted by Loki, Loki, Loki, and Loki.
Or as we'll know them: Classic Loki, Kid Loki, Boastful Loki, and Alligator Loki.
The new group of outcasts, played by Richard E. Grant, Jack Veal, DeObia Oparei, and a CGI alligator, respectively, quickly become Loki's guide through this strange new space, offering him refuge in their "Loki Palace" until all hell breaks loose there.
"It was completely surreal and an absolute delight," Tom Hiddleston tells Marvel.com. "I've been living with playing Loki for a long time and have become used to all his different characteristics. To suddenly be surrounded by incarnations and embodiments of those characteristics... those moments with Richard, DeObia, and Jack all together was so much fun. They're all brilliant."
Additionally, it's maybe the first time Loki (the original one), is overwhelmed just enough for a little outburst. As the group begins trekking across the Void, Loki stops and demands answers, yelling that he has no idea how much time has passed since the Battle of New York, and he isn't even alarmed by the addition of an alligator.
"In that moment, the character who looks least like Loki is me," Hiddleston continues. "It was like being at some sort of surrealist party. It was brilliant. I just enjoyed it so much. And my character, Loki, is completely out of his depth and a fish out of water. And it was such an enjoyable thing to play."
Loki also isn't the only character Hiddleston plays in the episode, as he also steps into the shoes of President Loki. Maybe the most arrogant and pompous Loki, President Loki shows up expecting to take over the Loki Palace until his own army turns on him.
"Again, that was quite surreal," Hiddleston says. "President Loki is almost the worst of the bad bunch. It certainly felt this way; he's the least vulnerable, the most autocratic and terrifyingly ambitious character who seems to have no empathy or care for anyone else."
Playing both roles required "a few quick changes on those days" as Hiddleston jumped from one character to the other. "Doing them both in the same scene was slightly mad, but in an enjoyable way. And fun, too, because it was about leaning into Loki as a pure villain, or his capacity to be a pure villain."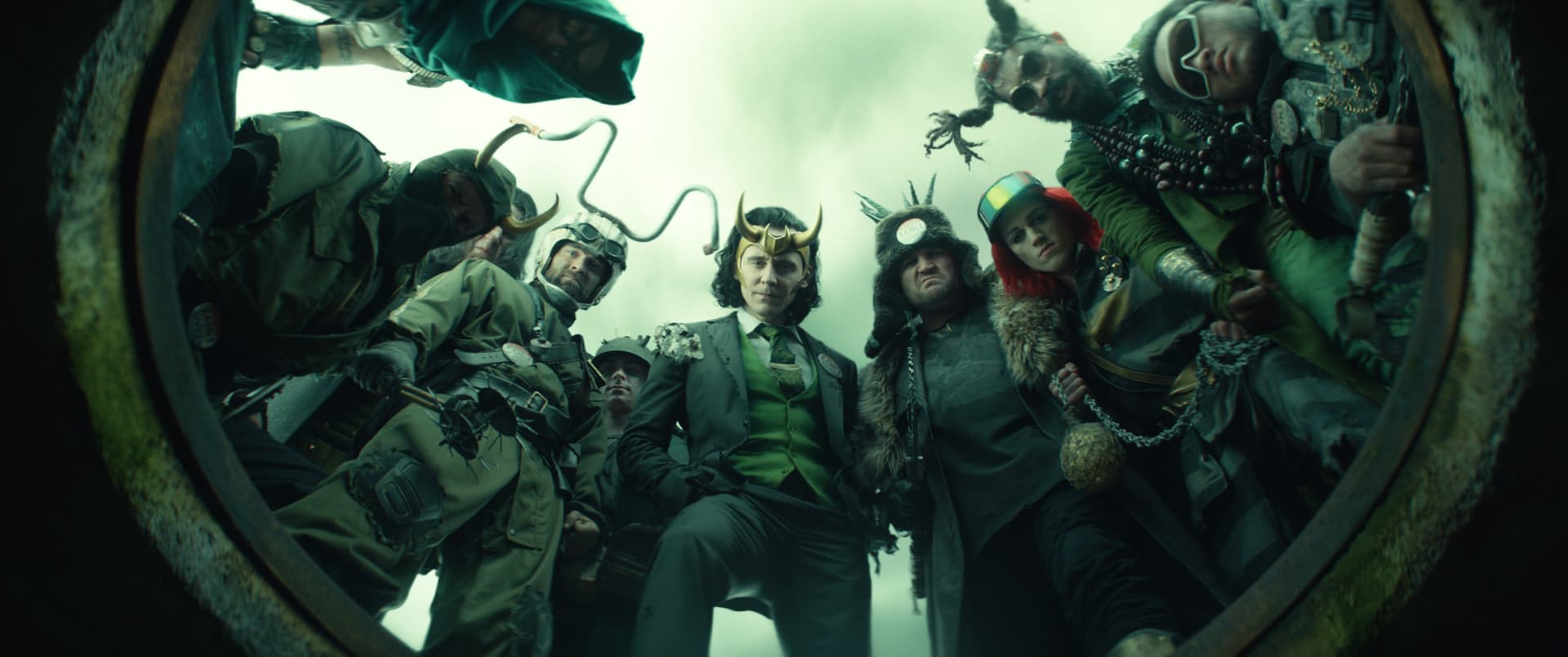 A Loki who's not a villain whatsoever is Classic Loki, perfectly played by Richard E. Grant. Even Owen Wilson chimed in about the actor telling Marvel.com, "I love Richard E. Grant. So getting to do some scenes with him and then just meet him and hang out with him was great". Out of all the Lokis, Classic Loki's the one who affects Loki the most, both with helping him (and Sylvie) fight off Alioth, but also via his run-in with the TVA.
As Classic Loki tells the group, he was plucked off his timeline for a sad, but wholesome, reason: He missed his brother Thor. According to Classic Loki, he survived an encounter with Thanos due to cunning use of his projection magic, and then drifted away through space before landing on a remote planet where he lived out his years, reflecting on his place in the universe. That is, until one day, the loneliness was too much and he took his first steps in hopes of reuniting with the God of Thunder. That's when the TVA showed up.
Calling it a "thought experiment," head writer Michael Waldron tells Marvel.com the backstory came from the question of, "What if Loki did in fact survive the events of Avengers: Infinity War?"
"And I thought, 'Well, what if that did happen?'" continues Waldron. "And if it did, in fact, how could he have aged up? How could he have lived out his years in a way that the TVA would never come find him?"
From that, Classic Loki's backstory was born, and serves as a reminder to Loki that he, too, can change his ways, is not relegated to one role on the Sacred Timeline, and can form actual relationships with people.
"It was that tragic thing where he finally realizes 'I'm meant to be alone,'" Waldron adds. "It is just so sad. There's a real lesson there for our Loki in that he's going to reject that notion-- that this tiger can change his stripes, and he refuses to be alone. [Loki] wants to do the right thing. [He] wants to see if he can have real companionship in his life."
Marvel Studios' Loki is now streaming exclusively on Disney+. 
Looking for more mischief? Find more Loki on Twitter, Facebook, and Instagram! 
This is just the beginning of the Phase 4 news. Stay tuned to Marvel.com for more details and sign up for Disney+ and start streaming now! And be sure to follow Disney+ on Facebook, Twitter, and Instagram for more.
The Hype Box
Can't-miss news and updates from across the Marvel Universe!